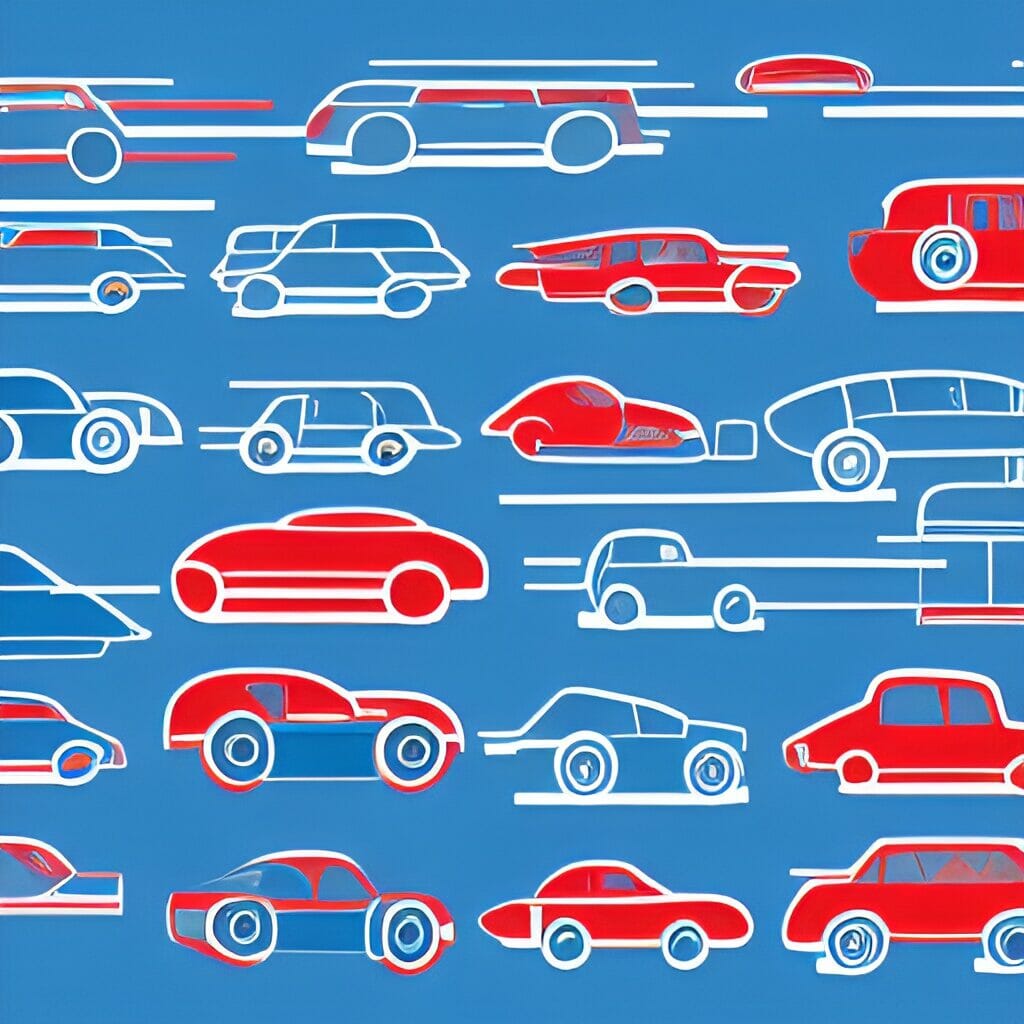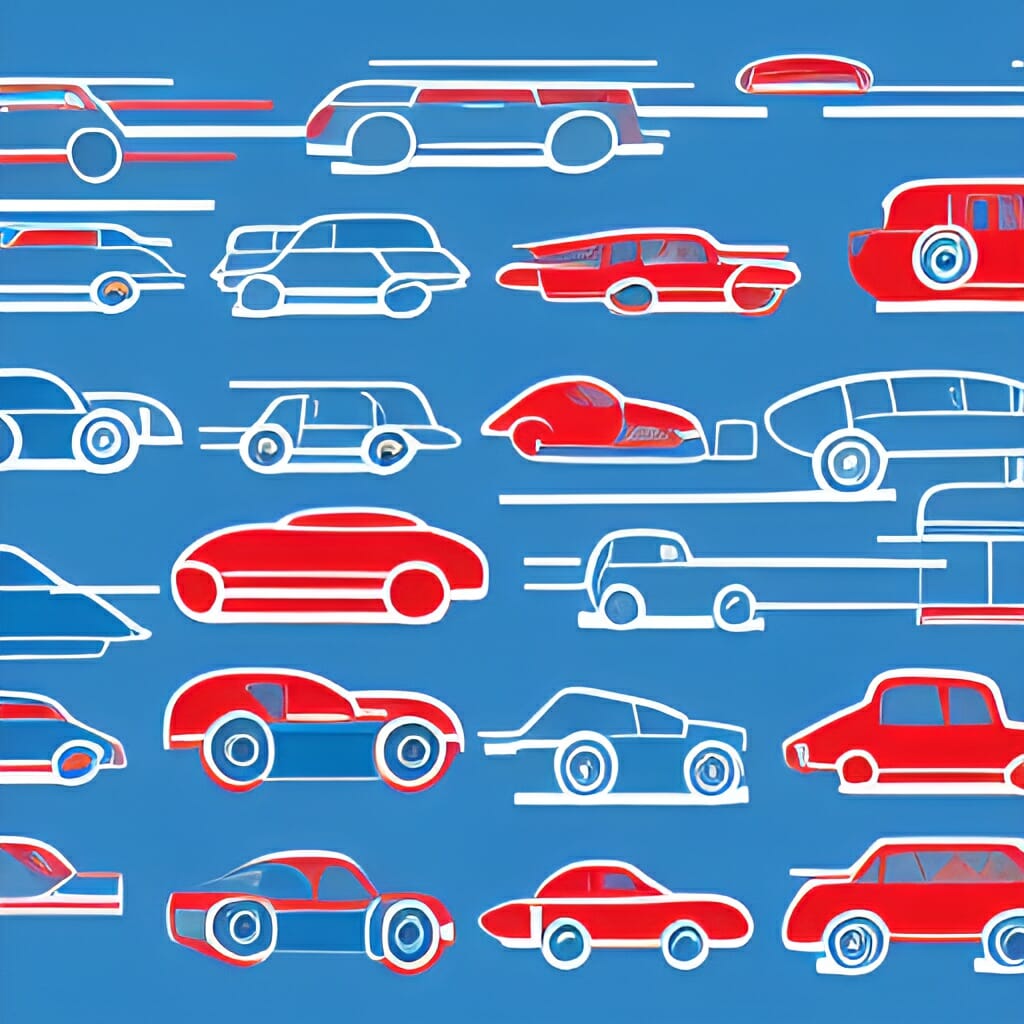 As a personal injury attorney, I have seen the ridesharing market expanded quickly in recent years. The need for comfortable transportation is at an all-time high due to increased population and industrialization around the world, particularly in major cities.
If you are interested in taking part in the ridesharing industry, now may be the time to review rideshare insurance so that you know how you're covered.
For drivers: Rideshare insurance is a bridge between your personal auto insurance policy and the coverage your rideshare employer provides.
Rideshare companies boast global acceptance, which has then evolved to becoming a multibillion-dollar business like Uber or Lyft. In 2017, the market had a $51.3 billion value; during the following five years, that value is expected to increase by more than 400% in the next five years.
Read on to understand further the prevalence of ride-share accidents and how having the right insurance coverage and personal car insurance can make a difference.
Rideshare Statistics
Most likely, you've utilized a ridesharing app and have struggled to get a ride request accepted during a surge. Well-known apps, like Uber and Lyft, have fundamentally altered how we think about urban mobility. An in-depth investigation into ridesharing reveals the following:
The global ride share industry is expected to be worth $85.8 billion by 2021.

Lyft only has a 29% market share, compared to Uber's 71% in the rideshare business in the US.

26% of those who use ridesharing apps do so every month.

American consumers who have utilized ridesharing services comprise 36%.

The

Booth School of Business

estimates that the potential mortality cost for people engaged in ride-hailing incidents is $10 billion.
The percentage of Americans using ride-hailing services has drastically increased. The ridesharing market offers passengers convenience, but it also has several drawbacks, especially for those who get into accidents involving ridesharing, instead of taxi drivers.
Commercial Car Insurance Vs. Rideshare Car Insurance
Although "commercial insurance" and "ridesharing insurance" are frequently used synonymously, there are some significant differences between the two in terms of how they apply to America's cherished rideshare drivers.
In terms of what they cover, commercial insurance policies are comparable to ordinary ones, but they are designed for automobiles used for business purposes rather than personal use.
It is simple to imagine rideshare insurance as a standard personal policy with a ride sharing endorsement. Why add it on? Let's discuss the coverage gap for ridesharing.
This phrase describes the time after a rideshare driver opens their app for the day's job but before they are assigned a ride. It is challenging for a driver to rely only on their employer's commercial coverage because Uber and Lyft provide business insurance that only covers the time from the point of assignment until the point of drop-off. Thus this period is not covered.
What Makes Rideshare Accidents Different Than A Normal Car Crash?
According to a University of Chicago study, there has been a 2–3% rise in traffic fatalities since rideshare usage boom in 2011. Despite the fact that using carpool services reduces stress, incidents involving Uber and Lyft do happen.
The source of recovery is one way that rideshare accidents are different from other auto accidents. Rideshare companies like Lyft and Uber demand that their drivers have a commercial insurance policy.
Normally, if your driver app is active, the insurance of the rideshare company you work for will provide coverage. However, whether you were actively involved in an Uber or Lyft ride as a driver or passenger will influence how much coverage you are eligible for or if you were a driver looking for a passenger.
How Much Does Rideshare Insurance Cost Drivers In California?
All businesses assume some level of risk, and as a rideshare driver, you need to be aware of the potential losses and medical costs in the event of an accident.
Although rideshare providers offer some insurance, there are virtually always coverage gaps, according to experts. Rideshare insurance offers security for drivers in the event of an accident, damage-related expenditures, or medical expenses.
The rideshare insurance market separates coverage into three time periods:
Period 1 is when the app is on, but you haven't accepted a ride.

Period 2 starts when you accept a ride and head out to meet the passenger.

When the rider is in your car, period 3 begins.
During Periods 2 and 3, there is a sizable amount of coverage provided by Uber and Lyft. Period 1 is often just very briefly covered, though. Period 1 is also not covered by a personal auto insurance policy because operating a vehicle for hire (commonly known as a livery) falls under a different insurance category.
Compared to commercial auto insurance, rideshare insurance is considerably more affordable. That's because it's designed for folks who might only sometimes use their vehicles for business purposes.
Depending on your insurance profile, your vehicle insurance estimates will vary, but for the majority of drivers, rideshare auto insurance costs less than $30 per month. 
Rideshare Insurance When Making Deliveries
It would be well worth your time to research ridesharing insurance, including its costs and advantages if you transport passengers to their places or deliver meals or other things.
Transport Network Company drivers in California are required to obtain rideshare insurance once their ridesharing app is active and they begin receiving requests. The majority of the time, the company offers this coverage.
In California, you must get rideshare insurance if you operate as a driver for a TNC like Uber or Lyft. If you work as a delivery driver for an on-demand service like Grubhub, Instacart, or Amazon Flex, you should also consider adding this type of coverage.
Do You Need Business Insurance If You're A Rideshare Driver?
Suppose you're a participant in the gig economy and are using your personal car insurance policy. In that case, it's good to know that the majority of the personal policy insurance providers offer ridesharing insurance. These typically combine personal and business protection into a single auto policy.
Additionally, there are certain advantages to moving on with this:
You will receive coverage for collision and comprehension.

Your deductible will be lower.

Your liability limits will be higher.
Given that one disadvantage of engaging in the gig economy in California is the need to furnish your own retirement plan and health insurance, these benefits may be able to save rideshare drivers from financial ruin.
Rideshare Coverage For Uber
Uber will manage your auto insurance on the driver's behalf while they are online and on the road. In a covered accident, reputable vehicle insurance providers assist in defending you and your passengers while ensuring your rideshare insurance policy covers all your bases. Coverage includes:
Third-party liability insurance:

Bodily injuries and property damages caused to a third party.

Uninsured/underinsured motorist insurance and first-party injury insurance:

If a covered accident occurs during an Uber trip, uninsured/underinsured bodily injury coverage protects you and your passengers' injuries. This insurance may also be used in hit-and-run situations.

Medical payments coverage:

If the driver and their passengers are hurt in a covered accident, regardless of who was at fault, (MedPay) or personal injury protection (PIP) may apply to healthcare, medical costs, and burial costs.

Contingent comprehensive and collision insurance:

Regardless of who is to blame, Uber retains insurance on the driver's behalf that will take effect when the driver is online and offer protection for physical damage to their car up to its actual monetary worth.
Vehicle Requirements 
15-year-old or newer vehicle

A four-door car

Car in good shape with no cosmetic issues

Commercial branding is absent

A successful car inspection
Some decorative features may prevent vehicles from qualifying, some of which include:
Full-body wraps containing advertisements, or any large ads

Holes in exterior

Taxi decals or taxi-style paint

Significant damage to interior (torn seats, large permanent stains, strong permanent odors)

Paint oxidation

Different colored hoods/doors

Aftermarket modifications

Window tinting must be within acceptable CA regulations
Rideshare Coverage For Lyft
All its drivers have liability, collision, and comprehensive coverage; thanks to Lyft insurance. The contingent default insurance provided by Lyft may have gaps in its coverage, greatly raising your financial risk.
If you don't have the right driving insurance for Lyft, you can be liable for any repairs or medical costs arising from a collision.
Your liability protection and insurance coverages with Lyft are limited. Once the accident's expenses go beyond these caps, you are responsible for the difference. The liability insurance limits for Lyft are:
Body Injury:

$50,000 per person and $100,000 per accident

Property Damage:

$25,000 per incident
A $1 million third-party liability policy, uninsured and underinsured motorist protection, collision, and comprehensive coverage up to the real cash value of the driver's car are all included in Lyft's full insurance coverage.
Moreover, the driver may have to pay significant sums of money out of pocket before Lyft will cover expenses. The driver's comprehensive and collision insurance with Lyft has a $2500 deductible.
Vehicle Requirements 
A vehicle with four doors

5-8 seats, including the driver's

Not a taxi or stretch limousine

Not titled as salvage, non-repairable, rebuilt, or any other equivalent classification

California license plate

Successful car inspection

Business license
Rideshare Insurance With Personal Injury Lawyers
The longer you wait in purchasing rideshare insurance coverage after a rideshare accident, the less likely you are to receive proper representation and help in case of an accident. Contact Reeves Law Group immediately for a free case evaluation with a car accident lawyer by calling (800) 644-8000 or completing our online contact form.
---
Sources:
https://policyadvice.net/insurance/insights/ride-sharing-industry-statistics/#:~:text=About%2025%25%20of%20the%20entire,of%2030%25%20in%20the%20US

.