Uber Accident Attorney Los Angeles
Ridesharing companies like Uber and Lyft have become a popular way for passengers to conveniently travel from one destination to another at a relatively low cost, all while easily using a smartphone app. However, despite the convenience, ridesharing services like Uber and Lyft can come with their own risks to passengers and rideshare drivers alike.
If you or a loved one have been seriously injured in a car accident involving an Uber or Lyft, The Reeves Law Group can help. Call us for a free case evaluation before filing a claim with Uber or Lyft or speaking with an insurance company about your case..
For a Free Consultation
Call (800) 644-8000
After suffering injuries in a uber crash, understanding your legal rights and the fair compensation you may be entitled to, can all be navigated through the professional guidance of a Los Angeles uber accident attorney.
The Reeves Law Group is a personal injury law firm that has been helping car accident victims in Los Angeles and throughout Southern California for the last 35 years. We have recovered over $250,000,000 in case results for clients, and as an award-winning uber accident lawyer, we provide legal services on a contingency basis. This means no fees unless we win your case!
If you are a victim of an Uber or Lyft accident, contact us today for a free consultation with an experienced personal injury attorney.
Award-Winning Los Angeles Uber Accident Lawyer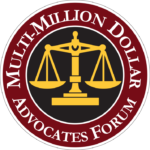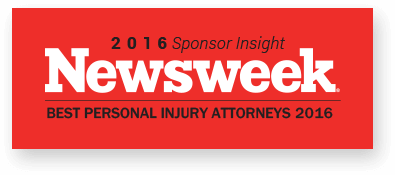 The personal injury law offices of The Reeves Law Group have been fighting large well-financed insurance and rideshare companies on the behalf of uber accident victims for over 35 years. We have successfully recovered over $250 Million dollars in compensation for our clients and have been a part of many successful attorney-client relationships.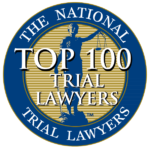 Lead trial lawyer at The Reeves Law Group, Derek Pakiz, was featured in Newsweek's 10 Best Personal Injury Attorneys. He is recognized by The National Trial Lawyers Association as one of the Top 100 Trial Lawyers in the United States.

Driving Directions View Larger Map
[Page updated: 02-14-2022]
What Should I Do After Being in An Uber Accident?
Regardless of the circumstances, if you are a party that was involved in an accident with an Uber vehicle, it is important to remember the following steps:
Call The Police and File a Police Report
Immediately after a collision with an Uber or Lyft driver, call the police and file a police report. As with any motor vehicle accident, collect evidence of the scene, like photographs. Take photos if and when it is safe to do so. With this evidence, it will be easier for your Uber accident lawyer to determine liability and get you the compensation you deserve with detailed information pertaining to your auto accident.
Seek Medical Attention
Even if you don't think you're injured, or showing signs of injury, it is important to get medical care immediately after getting into an uber accident. Some injuries may not be present now, but if you have suffered any internal injuries, a doctor can identify your injuries and treat you right away. Seeing a doctor can also establish the association between the Uber accident and your injuries, making a stronger case against the at-fault driver and the rideshare company.
Contact A Rideshare Accident Lawyer
Can you sue Uber if you get in an accident? Most likely yes. Passengers injured in an accident with an Uber or Lyft should contact a Los Angeles Uber accident attorney before filing a rideshare accident claim or speaking to an insurance company.
Do not negotiate or accept any offers. An experienced personal injury lawyer's role is to provide professional counsel to the accident victims and handle some or all of the communication with the car insurance companies and rideshare companies.
Litigating a personal injury lawsuit is not something that most citizens would find easy or fruitful, even if they have legal experience and the psychology and reasoning that goes into determining who the at-fault party is and providing persuasive evidence to win the case.
Remember that accidents are commonplace for an insurance company, and they investigate many claims made against them. Certain things you do or say can result in them challenging your insurance claim, whether or not they are true. These could include posting pictures on social media, admitting in a recorded statement that you were responsible for the accident or that your injuries were pre-existing, among other things.
If you are a passenger who has suffered a serious injury due to the negligence of a Lyft or Uber driver, contact The Reeves Law Group for a free case evaluation. Our law firm works on a contingency basis, meaning you don't pay fees unless we win your case.
What is Rideshare?
Ridesharing is a one-way transportation service that can be arranged on short notice through a smartphone app. Rideshare drivers are typically contractors. Uber and Lyft are currently the two biggest rideshare companies that people use in Los Angeles and throughout California. Uber Drivers are Contractors Not Employees According to the NLRB.
Some taxi companies also have apps and provide a similar chauffeur service, but in most parts of the US, they aren't well known and not as popular with passengers. Taxicab companies' business operating expenses are typically higher and they have less funding than Uber therefore their fares are usually higher.
What is Uber?
Uber is an app where a passenger can request a ride from a nearby car or truck driver for hire. The Uber app will give you an estimated time of arrival when a Uber driver accepts your ride request and then heads to your pickup location.
How Common Are Uber Accidents?
In 2019, Uber released a safety report. This report revealed 49 fatalities in 2017, and that number increased to 58 in 2018, making it a total of 107 deaths linked to Uber between those two years. 65% of those deaths resulted from collisions between Uber vehicles and other motor vehicles. 31% involved collisions between pedestrians or bicyclists and Uber drivers. As of today, Lyft has not released a safety report.
The types of cars involved in these rideshare accidents are broad as you would imagine, including common automotive makes and models most commonly used as Uber vehicles in the US (think Toyota Prius, Nissan Sentra, Chevrolet Tahoe), as well as the other 3rd vehicles that are involved in which can range from small and potentially unsafe cars (Hyundai i40, Chevrolet Spark, Audi A4) to large trucks and SUVs (Ford Explorer, Bentley Continental GT, Tesla Model X).
The Uber Driver and Insurance Company
As you can imagine, both rideshare companies provide commercial insurance coverage for their drivers which is designed to cover Uber drivers and delivery persons for liability to 3rd parties, for bodily injury and property damage. This also means that if you are an Uber driver and you get in an accident, your car insurance (such as your personal Geico or State Farm insurance) won't go up because Uber's insurance on behalf of Uber drivers will kick in. You also likely don't need special insurance beyond what they require you to have (such as liability coverage) for your own vehicle.
What is Lyft?
Much like Uber, Lyft is a ridesharing company that pairs up individuals with drivers through the Lyft app at a moment's notice. The Lyft driver will then pick up the passenger, or passengers, and drive them to their end destination. Sometimes the same Lyft drivers will be simultaneously logged into the Uber app.
If you are a passenger who has been hurt in an Uber or Lyft accident, a Lyft accident lawyer can help you get compensation for your injuries.
What is Duty of Care?
If you're unfamiliar with the term duty of reasonable care simply means that Uber and Lyft drivers are required by California law to adhere to a standard of reasonable care while performing activities that could foreseeably harm others (such as not driving recklessly, not falling asleep, being alert of other vehicles and pedestrians, among other standards). Your personal injury attorney will determine if the defendant (negligent Uber driver) was not exercising reasonable care when the accident occurred, and will attempt to provide proof of the driver's negligence.
How Much is My Rideshare Accident Case Worth?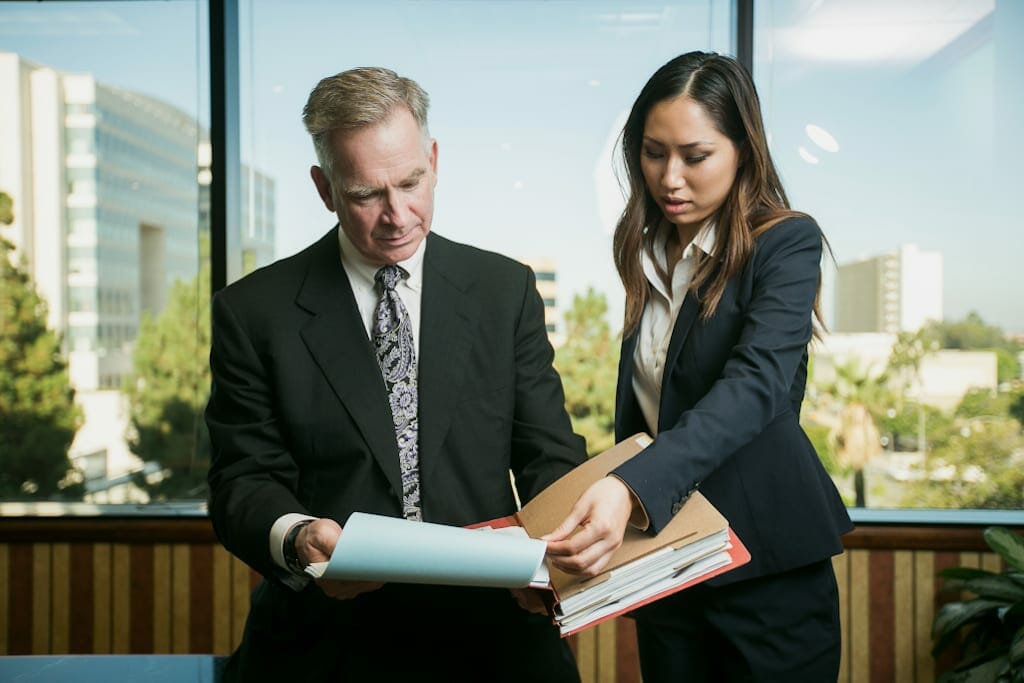 The value of vehicle accident cases involving Uber and Lyft varies on the specifics of your case and how serious your injuries are. To find out how much your case is worth, contact us today for a free consultation.
What Compensation or Payment Can I Receive For My Rideshare Accident?
After an accident with an Uber and Lyft vehicle, you may file a personal injury claim and recover compensation (also known as a settlement) for:
Medical bills and health care expenditures
Costs of rehabilitation/healing/recovery process
Property Damage
Pain and suffering
Loss of Wages
Life-Care
Loss of Enjoyment of Life
Death of a Loved One (or wrongful death)
Do I Have to Go to Court If I Sue?
Most car accident cases don't have to go to court because they are settled prior to trial, or even before the personal injury lawsuit is finalized (meaning you likely won't ever have to speak with a judge). This is especially important for clients that are injured or unable to attend due to a disability). Negotiations will take place between your rideshare accident attorney and the defendants' attorney, and while they can be lengthy, both parties generally tend to avoid going to trial and prefer achieving a legal result via negotiations.
How Do I Find A Rideshare (Uber Lyft) Attorney Near Me?
Unfortunately, occurrences of Uber and Lyft accidents and their related injuries have been growing in California over the last few years. Whether you are a passenger in a Uber vehicle or have been hit by a ridesharing driver, if you have been injured in an accident, contact our accident lawyer at The Reeves Law Group today.
Not only can an accident lawyer help individuals who are victims of car accidents involving rideshare companies, like Uber and Lyft, with their personal injury claims, but they can also help families who have suffered the death of a loved one in a collision file a wrongful death claim.
How Do You Contact Uber or Lyft About an Accident?
You likely don't need to communicate directly with the rideshare company or with their insurance provider. Your attorney will contact the at-fault party and their insurance company on your behalf, and recover financial compensation.
Our law offices have been helping victims of Uber and Lyft accidents in Los Angeles, and throughout Southern California for almost four decades. Contact an experienced Los Angeles Uber accident lawyer at The Reeves Law Group to review your case today.
[Written by Derek Pakiz. Article updated on 2022-11-28]