Los Angeles Boating Accident Attorney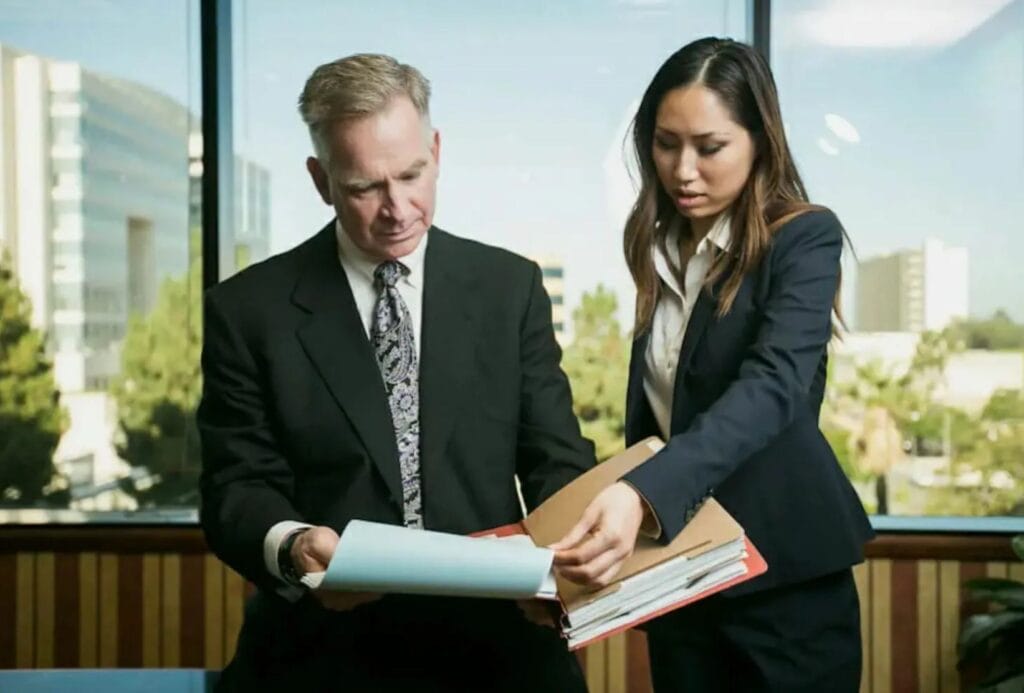 If you or someone close to you has been injured in a boat, watercraft, or jet ski accident you should consult an experienced personal injury law firm with qualified and real-life boating experience who can handle your claim and secure the necessary evidence without delay. Contact us today or Call (213) 271-9318 for a free consultation.
Attorneys Derek Pakiz and Robert Reeves are both boat owners since the early 2000's, and Derek is presumptively the nation's foremost attorney authority in accidental drowning and near-drowning cases, owing to his decades of supervisory and hands-on lifeguarding experience in addition to his successful legal career.
Call (213) 271-9318
For a Free Consultation
WHY HIRE THE REEVES LAW GROUP AS YOUR Personal Injury LAWYER?
$250,000,000+ Recovered for Our Clients
Newsweek's 10 Best Personal Injury Attorneys
No Fee Guarantee – No Fees Unless We Win
Our attorney's are boat owners and have real-world boating and water-related experience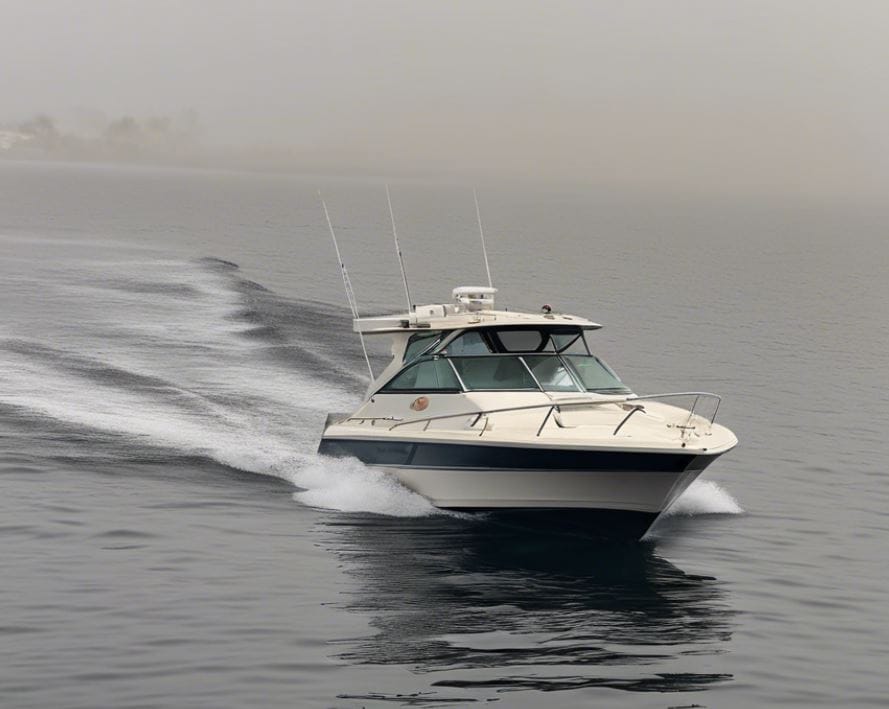 The Reeves Law Group has been helping boat and PWC accident and wrongful death victims and their families recover compensation from serious and catastrophic injuries throughout  Southern California for over 30 years. Whether we're helping clients settle a personal injury claim with insurance companies or pursuing a lawsuit, we will not charge you unless we win your case.
Our law firm exclusively handles cases for clients who have suffered serious and catastrophic water-related injuries due to an accident and are in need of a successful personal injury attorney with experience litigating and winning boating and drowning-related cases.
What types of watercraft can cause a boating accident?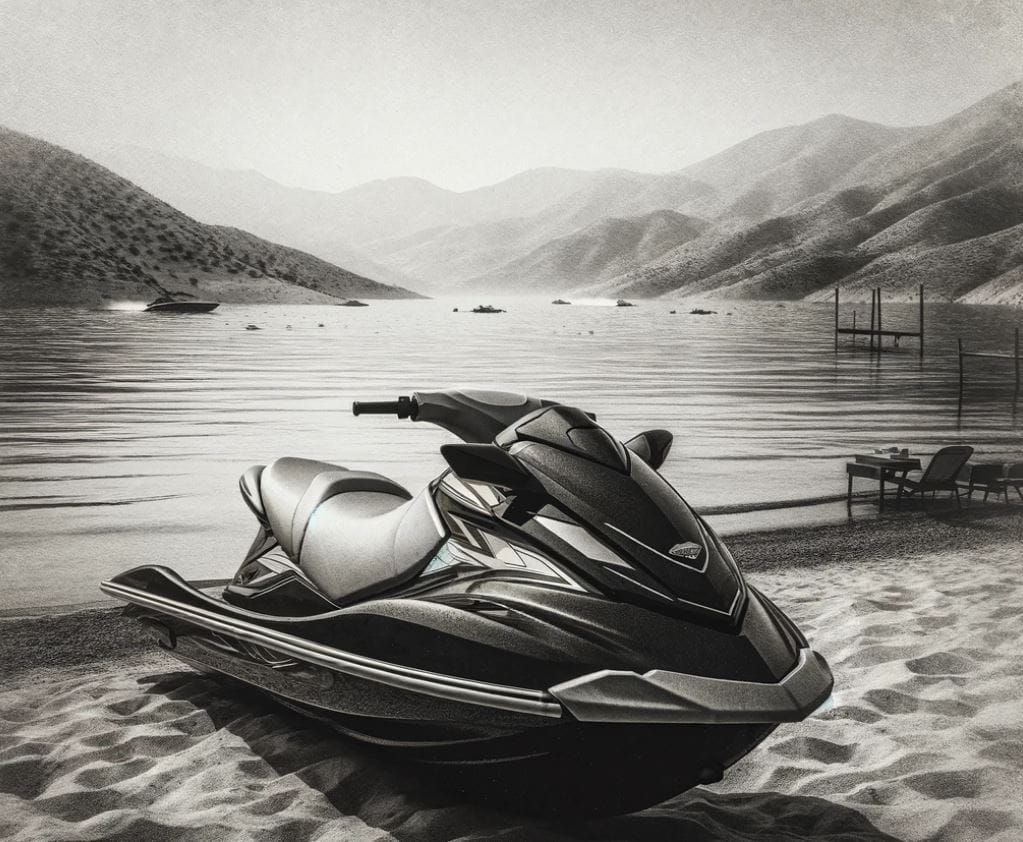 Boating accidents can occur with a wide range of watercraft, each with its own risks and considerations. Here are some common types of watercraft where accidents might happen:
Motorboats: These are one of the most common vessels involved in boating accidents. They range from small runabouts to larger cabin cruisers and can be involved in collisions, capsizing, or other mishaps.
Sailboats: Accidents involving sailboats can occur due to capsizing, collisions with other boats, or problems related to the sails and rigging.
Personal Watercraft (PWC): This category includes jet skis and wave runners. They are fast and agile, which can sometimes lead to reckless operation and accidents.
Canoes and Kayaks: These smaller, manually-powered boats can be prone to capsizing, especially in rough waters or when improperly handled.
Pontoon Boats: While generally stable, pontoon boats can still be involved in accidents, especially if they are overloaded or if there is a collision with another vessel.
Fishing Boats: These can range from small, open boats to large trawlers. Accidents may include man-overboard incidents, capsizing, or collisions.
Yachts: Larger and more luxurious than most boats, yachts can be involved in accidents due to navigational errors, mechanical failures, or collisions.
Commercial Vessels: This includes cargo ships, ferries, and cruise ships. Accidents with these vessels can be very serious due to their size and the number of people involved.
Houseboats: While typically used for leisurely travel, houseboats can be involved in accidents, particularly if they are not properly anchored or if there is a mechanical issue.
Inflatable Boats and Rafts: These are susceptible to punctures and can be difficult to navigate, leading to potential accidents.
Each type of watercraft has its own specific safety concerns and requires different skills and knowledge to operate safely. Weather conditions, operator experience, and adherence to safety regulations also play crucial roles in preventing boating accidents.
causes of boating related injuries and deaths
In 2004, the State of California reported that the most frequent cause of fatal boating accidents was capsizing, followed by collisions with other boats, and individuals falling overboard. Alcohol consumption is a factor in many incidents.
The United States Coast Guard estimates that boat operators with a blood alcohol concentration above .10 are more than 10 times as likely to be killed in a boating accident than an operator who has not been drinking. In California, alcohol was involved in 38% of fatal boating accidents in 2004. Two-thirds of these fatality victims were passengers.
While most boating accidents are preventable, the majority of them are caused by operator error, inexperience, or inattention. Other boat accidents may be the result of negligent behavior while operating a watercraft such as speeding or boating while intoxicated. Many people simply underestimate the dangers of operating a personal watercraft that can often lead to a catastrophic boating accident.
Some of the most common causes of boating accidents include:
Operator Inattention: Boat operators must take proper safety precautions at all times when operating a boat. They must be vigilant in spotting potential hazards, unsafe conditions, and warning signs of dangerous weather.
Improper Lookout: A designated lookout failing by sight and hearing to watch for threats, hazards, or other boaters.
Inexperienced Operator: Operating boats without the experience or proper training needed to safely operate a boat and handle emergency situations are the third most common cause of a boat accident.
Speeding: Excessive speeding, much like speeding while driving, is a boating accident waiting to happen. A responsible boat operator will always travel at a safe speed.
Machinery Failure: Maintaining a boat and keeping it in good working condition is an essential part of its safe operation.
Violating Navigation Rule: Like the rules of the road, failure to abide by maritime navigation rules can lead to extremely dangerous incidents including collisions with other boats.
Weather and Dangerous Waters: A boat operator should always be mindful of weather conditions and the conditions of the water before heading out. Temperamental waters may even cause large waves or wakes that are strong enough to cause accidents and injuries.
Although boating accidents occur more often on personal watercrafts such as jet skis, accidents can also happen aboard commercial boats. If you have been involved in a serious boating accident caused by someone else's negligence and suffered serious injuries, contact our boating and drowning accident lawyer for a free consultation regarding a potential personal injury case.
Local Boating Statistics
Each year thousands of people are injured and hundreds of people are killed in boating accidents. These accidents can happen on a privately-owned boat, a cruise ship, a jet ski, a ferry, or other types of watercraft. The problem is particularly serious in Southern California and the thousands of boaters that go to Lake Havasu and Lake Mohave to boat. Not to mention Lake Elsinore, Lake Perris, Pyramid Lake, and many other local bodies of water
California has nearly 900,000 registered water vessels. In 2004, there were 744 reported boating accidents, resulting in 439 injuries and 44 fatalities, and causing over $4 million in property damage. Preserving evidence in boat accidents, as with other types of vessels, is important, and sometimes critical.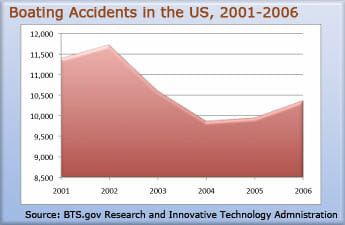 The law requires vessel operators to report boat accidents. In California, operators must provide their names, addresses, and registration numbers to other involved parties and provide assistance to any injured persons.
The boat operator or boat owner must also make a written report to the California Department of Boating and Waterways if the accident resulted in:
The death or disappearance of a person;
Injury requiring medical treatment beyond first aid; or
Property damage exceeding $500 to all vessels, docks, and other property involved in the accident, or the complete loss of a vessel.
In the case of death, injury, or disappearance, this accident report must be filed within 48 hours of the boat accident, or within 10 days in the case of property damage alone.
Victims of a Los Angeles boating accident should contact a professional boating accident lawyer immediately for a free consultation and the potential case they may have against a negligent boater.
Who Is Liable for Boating Accident Injuries?
To help you determine liability against the negligent party at fault in a boating accident, your best option is to let a qualified boat accident lawyer handle your claim. Boats, jet skis, and personal watercraft can cause serious and visible injuries to a person in a collision. They can cause broken bones and, at worse, fatal injuries.
The responsible parties liable for injuries caused by a boating accident may include:
Distracted Operators: They are tasked with the responsibility for the safety of everyone on board as well as those on the water. Inattentive operators of a boat or an improper lookout can cause catastrophic injuries to everyone involved in a collision.
Intoxicated Operators: The law prohibits the operation of a boat while under the influence of alcohol. Boating while intoxicated, much like drunk driving, is illegal and impaired operators can be held liable for injuries they caused to others.
Boat Designer or Manufacturer: In some cases, fault can also be placed on a boat's designer or manufacturer should some part of the boat's design proved defective or was defective during the manufacturing process that could lead to severe injuries in a watercraft accident.
A diligent personal injury attorney with boating experience will work with you to determine liability, gather all the evidence needed to prove fault against the negligent party, and file a successful claim. Boating accidents in our area can happen at any time off the coast of LA when you least expect them. If you or someone you know were injured in an accident on a boat, contact our law office to determine if you have a case.
California Boating Laws
Boat owners and operators are required to follow both state and federal law in the maintenance and operation of their vessels. California law prohibits the operation of any boat in a reckless or negligent manner so as to endanger the life, limb, or property of any person. This includes, among other things, operating near or through areas used by swimmers or divers, operating in such a manner that a boat must abruptly swerve or cut speed in order to avoid a collision, or operating erratically. It also prohibits boating while intoxicated.
California law also prohibits operating a boat at an improper or excessive speed. An improper speed is one that is not reasonable and prudent based upon traffic, weather conditions, visibility, or other potential hazards. It also further prohibits passengers from riding on the bow, gunwales, or any other place where there is a danger of falling overboard.
It is also illegal to operate a boat in an unsafe condition so as to endanger the occupants of the boat or others on the waterway. Unsafe conditions include having an inadequate number of life jackets or fire extinguishers, failing to display navigation lights, fuel leaks, inadequate ventilation, and an excessive accumulation of water in the bilge.
Maritime law, also known as admiralty law, is a body of laws that govern private maritime business and nautical issues including shipping or offenses that occur in open water. Personal injury accident cases governed by maritime law require boat accident lawyers who specialize in securing the legal rights of passengers and seamen of commercial vessels and determining liability against the negligent party responsible for their injuries. Cases involving seamen hurt on the job can be complex as their service must meet certain requirements under federal legislation known as the Jones Act. The best legal advice for seamen in this situation is to consult legal counsel to help file a negligence claim against their employer for injuries they sustained on the job.
Federal laws may also apply. Congress passed the Federal Boat Safety Act in 1971. This act gave the United States Coast Guard the mission of establishing safety equipment standards for boats. It requires that vessels be equipped with certain United States Coast Guard-approved safety devices. These devices include gas ventilation devices, flame arresters, fire extinguishers, visual distress signals, and sound-producing devices.
Additionally, federal regulations require personal floatation devices (PFDs) or life jackets of specific types for each person on board.
retain an Experienced personal injury Attorney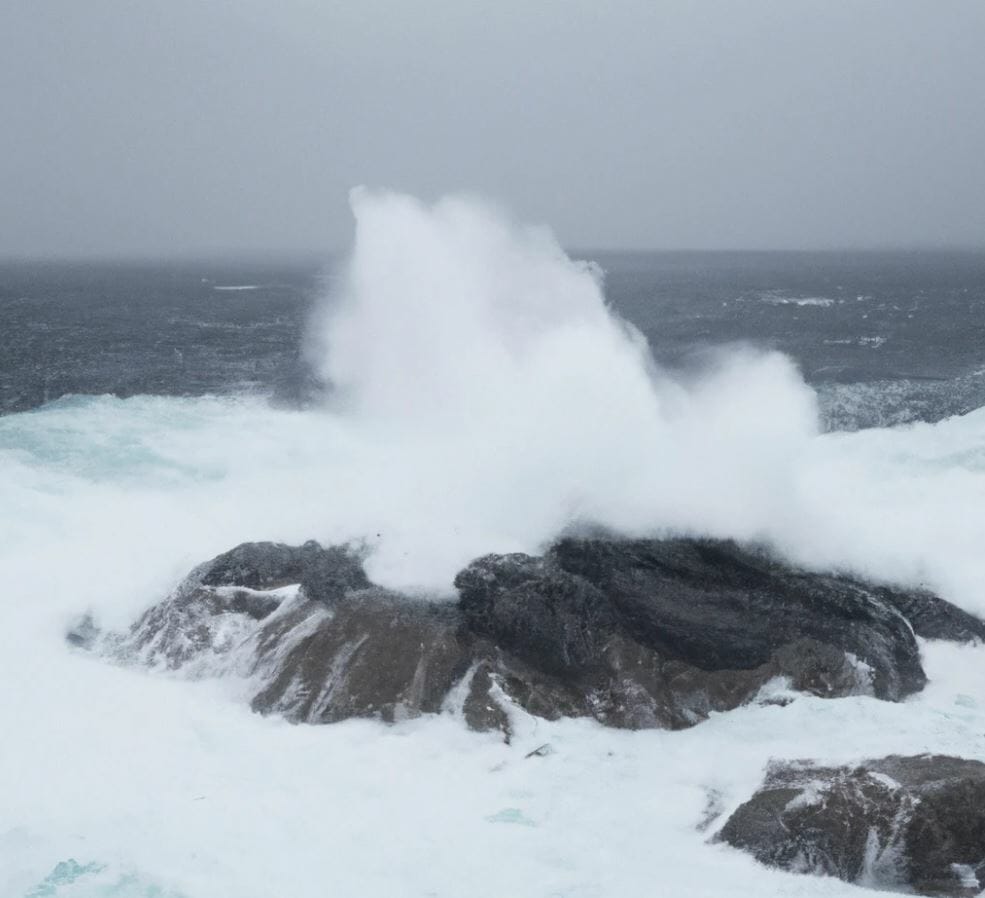 If you or a loved one has sustained a catastrophic injury in a boat accident in the Los Angeles area, it is important that you retain a capable and experienced law firm. This should be done as soon as possible after a boat accident so that the incident can be investigated and evidence can be secured before it disappears or is altered.
It is important to hire a plaintiff's attorney with boating experience and the resources to retain investigators and accident reconstruction experts to help determine the causes of the boating accident and pursue your personal injury lawsuit. Our boating accident specialist firm has experience dealing with insurance companies and has recovered maximum compensation for our clients.
If you would like to schedule a free consultation with our Los Angeles boating accident lawyer, contact us today or Call (213) 271-9318 to speak with us.
[Written by Derek Pakiz. Article updated on December 05, 2023]