Los Angeles Personal Injury Attorney
Derek Pakiz of The Reeves Law Group is a premier Personal Injury attorney. Derek handles high-profile collisions, wrongful death, and other serious and catastrophic injury cases in the greater Los Angeles area.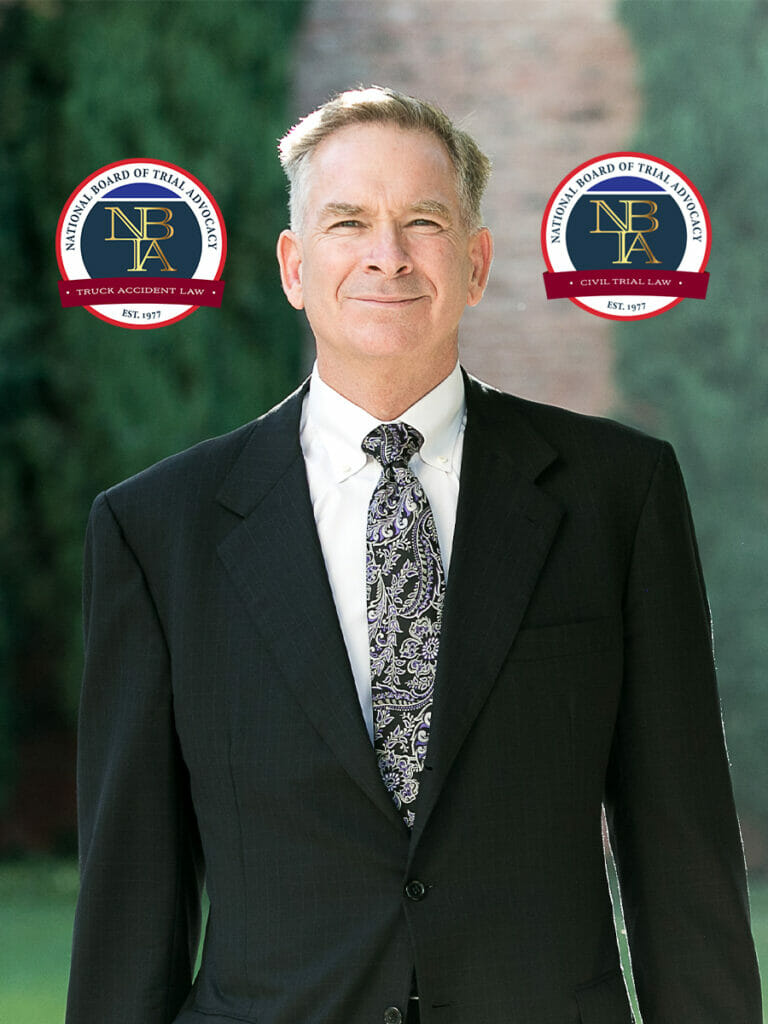 Derek is arguably one of the top authorities in personal injury cases when it comes to car and truck accidents, thanks to his extensive experience and considering that he is one in more than 250,000 attorneys in California to be certified in both Civil Trial and Truck Accident law.
For over three decades, Derek and our law firm has been specialized in handling a wide range of accident and catastrophic injury cases in LA and we are personal injury law firm featured in Newsweek's "10 Best Personal Injury Attorneys" in the US with over $250 Million in verdicts and settlements.
If you or a loved one has been impacted by an accident and are suffering from physical or psychological injuries, our personal injury attorney can help.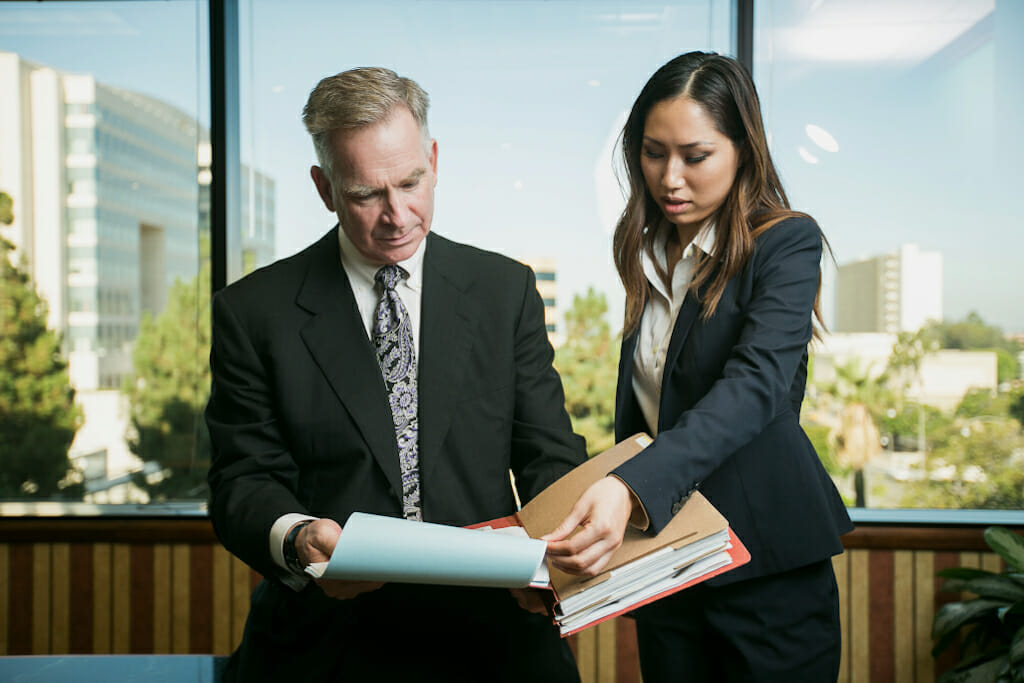 Robert Reeves' and Derek Pakiz' successful track record of representing thousands of accident victims is unquestionable, having already recovered over $250,000,000 in verdicts and settlements for our distressed clients.
Our role as a law firm is to help ensure that you have the resources to heal rapidly and that you can successfully rebuild your life after the unfortunate incident.
For A Free Consultation
Call (213) 271-9318
At The Reeves Law Group, we defend the rights of everyday people who often don't have other options. If you have suffered a severe injury due to an accident and seek a proficient personal injury law firm to represent you, get in touch with us today.
Our job is to advise on legal rights and responsibilities related to personal injury, and we are adept at negotiating with insurance companies. When necessary, we have the expertise to file lawsuits as well as go to court in order to recover damages on behalf of our clients. Our goal is to win the case and ensure fair compensation for you.
Please contact us today for a free consultation. We don't just handle personal injury cases and lawsuits in Los Angeles; we specialize in them.
Why Hire The Reeves Law Group for Your Accident Claim?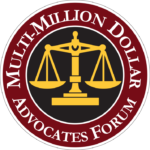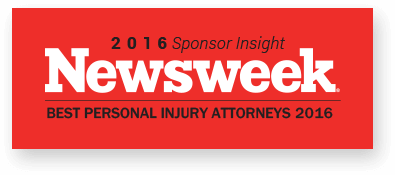 You may consider hiring our firm since The Reeves Law Group, a renowned personal injury law firm based in Los Angeles, has earned trust and respect through a remarkable track record of success. Our strength lies not only in our legal expertise and vast financial resources, but also in our ability to effectively communicate with and listen to our clients.
We're known for taking on large insurance companies and well-financed corporate and individual defendants, ensuring our clients' needs are heard and respected.
Our firm is nationally recognized and holds various awards and certifications, testament to our commitment to provide sound legal advice and represent our clients' interests zealously.
As members of the prestigious Multi-Million Dollar Advocates, we have recovered over $250 million dollars for our clients, demonstrating our competence and diligence in handling complex cases.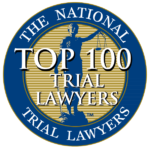 At The Reeves Law Group, we value integrity and confidentiality. Our transparent approach, especially with regards to our fees and potential costs of legal action, sets us apart. We're always upfront about the possible outcomes of a case, maintaining an honest dialogue with our clients at all times.
Derek Pakiz, a distinguished personal injury attorney at The Reeves Law Group, exemplifies these qualities. His accolades include being featured as Newsweek's Top 10 Trial Lawyers in the Country and recognition from the National Trial Lawyers Association as one of the  Top 100 Trial Lawyers in the nation. His success is a testament to the level of trust and respect he has earned in the legal community and among our clients.
For A Free Consultation
Call (213) 271-9318
Question: How Much Does a Personal Injury Lawyer  like us Charge?
Answer: We charge zero money up-front! And there are no fees unless we win your personal injury case
This is because at The Reeves Law Group, we specialize in personal injury claims and we operate on a contingency fee basis. This structure sets us apart as it signifies that we will not charge you any upfront fees. Instead, our charges are only applicable when we successfully win your case and secure fair compensation for your injuries.
Our fee structure varies depending on the complexity of the case and includes additional costs associated with the legal process. It's crucial to understand that we earn and collect our fees upon successful resolution of a case, and the final amount is set as a percentage of the settlement or judgement awarded.
We make it a point to explain this fee structure to our clients upfront, ensuring full transparency.
To learn more about how we can help you navigate your personal injury claim and our associated costs, feel free to
Feel free contact us on our Quick Response page for a free consultation.
What Clients Have to Say About our Law Firm
I contacted other attorneys that told me I didn't have a case, then I contacted the Reeves Law Group. They helped me in a timely manner and got me great results. I really liked their compassion.



Reviewer: Jerry
"I was in a 4 car collision and I researched and found The Reeves Law Group on Google. Throughout the litigation process, the firm was very attentive to my needs and I rarely had to call in because they would always CALL ME to update me on my case. This firm is a top injury attorney law firm in Los Angeles and even handled all of my Kaiser Baldwin Park bills for me. I've even bragged to my friends about how well they stay in touch with me. I would refer The Reeves Law Group to anyone in NEED of great service from an injury attorney."



Rosie Mendoza via Google
"This firm was a tremendous help because my girlfriend was pregnant at the time of the accident. The fact that we didn't have to deal with any insurance company was a huge relief and took a lot of stress off of our shoulders. We never even had to go into the office! They literally came out to my home the next day after I had called into The Reeves Law Group. I would definitely recommend this firm to anyone in Los Angeles."



Julio Ruiz via Google
how can we help if you've been injured?
We are personal injury attorneys who represent LA residents and visitors who have been injured in a variety of accidents. Our expertise spans from traffic incidents to premise accidents and wrongful death, in both minor and major cases and allow us to help you if you've been injured.
We are well-versed in the laws and regulations that govern personal injury cases in the United States, with a particular focus on California law.
We have handled a plethora of cases, representing clients who have lost loved ones or have suffered serious injuries due to various types of accidents in the greater Los Angeles area. This includes, but is not limited to, collisions with large commercial vehicles, incidents involving smaller vehicles such as delivery trucks, and non-vehicular accidents.
We know how to conduct comprehensive investigations into personal injury incidents and how to collect evidence from various parties, even those who might be reluctant to provide it.
We understand how to negotiate with multiple insurance companies to ensure that our clients receive the compensation they are entitled to.
We are experienced in litigating personal injury claims and going to court, navigating the complexities of the legal system to advocate for our clients' rights.
Have you handled any cases that are similar to mine?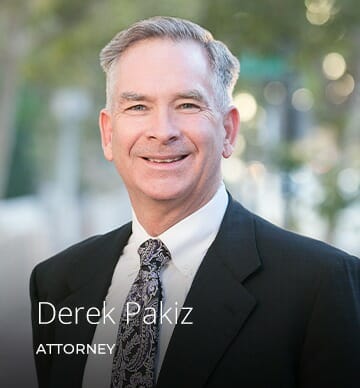 Our trial attorney, Derek Pakiz, has not only handled but also successfully litigated numerous personal injury cases that are likely very similar to yours!
With a specialization in personal injury, Derek has won cases for many individuals who have sustained severe injuries through many different circumstances, proving his extensive experience and expertise. His comprehensive knowledge of the pertinent California laws and local city ordinances enables him to construct compelling arguments.
He has consistently secured satisfactory settlements, making us confident in our ability to obtain the appropriate compensation for you. Our firm has a rich history of settling and litigating similar cases to yours, demonstrating our relevant experience and capabilities.
Why Hire a Personal Injury Attorney?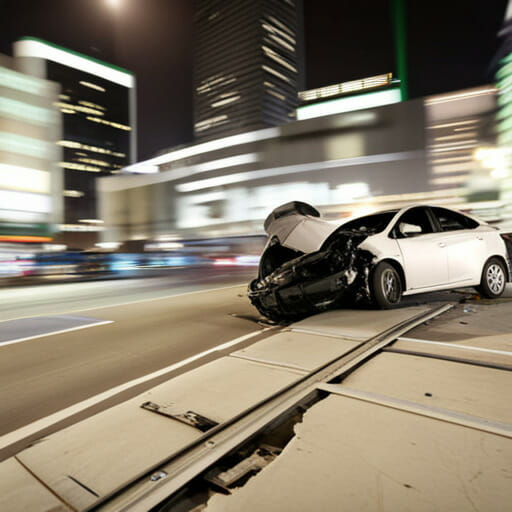 To understand why hiring a personal injury attorney is crucial, let's consider a hypothetical case. John was involved in a car accident with another driver who was texting while driving. Even though John suffered significant injuries and had medical bills piling up, the other driver refused to take responsibility for their actions.
At this point, John would need to pursue legal action against the driver by filing a personal injury lawsuit. However, dealing with insurance companies or going up against another person or entity with their own legal counsel can be challenging without expert guidance.
Hiring an experienced personal injury attorney can significantly increase John's chances of obtaining maximum compensation for his injuries and damages that were due to other driver's careless actions (read more: proving fault in a California car accident).
Sustaining an injury is not only physically and emotionally taxing, but it can also be financially crippling. The healthcare costs, lost income, and trauma that comes with the process of recovery can be overwhelming. Filing a personal injury claim could be the last thing on your mind when you're trying to recover from your injuries.
However, the reality is that pursuing compensation for damages caused by someone else's negligence is often necessary to ensure that you receive fair compensation for what you've suffered. This is where a knowledgeable personal injury attorney comes into play.
In addition to navigating complex legal processes, personal injury attorneys have extensive knowledge of various types of cases, strategies, and relevant laws. They can thoroughly investigate the case, collect evidence, negotiate with insurance companies, represent in court if necessary, etc., all to achieve optimal results.
Additionally, personal injury cases are highly dependent on facts and circumstances unique to each case. An experienced personal injury lawyer will analyze these factors and use them to build a strong case that maximizes your financial compensation.
Some people may argue that they don't need an attorney because their injuries are minor or because they're familiar with the legal system. While it is understandable that some individuals may not want to get involved in litigation, it's essential to understand that personal injury cases can be extremely complex and often require legal expertise.
Moreover, insurance companies have their adjusters and attorneys who will fight tooth and nail to ensure that they pay as little as possible. Without an attorney representing you, you might fall short of what you deserve.
Latest injury statistics in Los Angeles:
According to the National Highway Traffic Safety Administration, there were approximately 54,000 traffic accidents resulting in injuries in Los Angeles County alone in 2017, emphasizing the need for skilled personal injury attorneys in the area.
A 2021 report from Avvo, an online legal services marketplace, found that there are over 2,800 personal injury lawyers serving clients across the greater Los Angeles area. Then, in a survey conducted by Expertise.com, they evaluated over 900 personal injury attorneys in Los Angeles and selected the top 22 based on their reputation, credibility, experience, availability, and professionalism. Our numerous accolades speak for themselves.
Sustaining an injury can be financially, physically, and emotionally overwhelming. Pursuing compensation for damages caused by someone else's negligence is often necessary to ensure that you receive fair compensation for what you've suffered. This is where a knowledgeable personal injury attorney comes into play. They can significantly increase your chances of obtaining maximum compensation for your injuries and damages by navigating complex legal processes, thoroughly investigating the case, negotiating with insurance companies, representing in court, etc. Personal injury cases are highly dependent on the unique facts and circumstances of each case, making legal expertise crucial. Without an attorney representing you, you might fall short of what you deserve.
What aspects of Los Angeles make it unique in terms of accidents and injuries?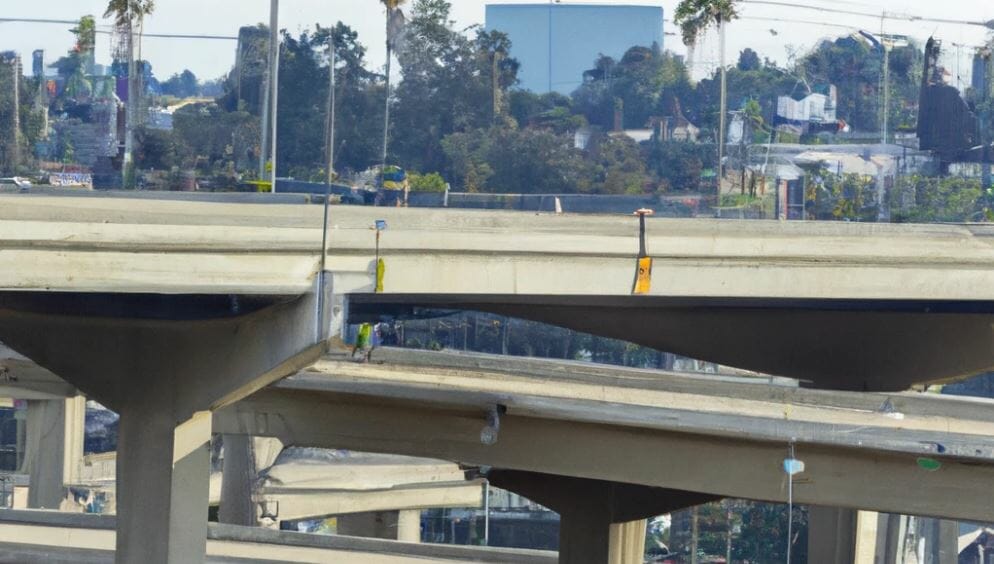 Accidents in our local area are unique due to several factors.
The first factor is the high population density of the area. According to the United States Census Bureau, Los Angeles County has a population of over 10 million people. This high population density leads to more traffic on the roads and more accidents.
The second factor is the large number of tourists that visit Los Angeles each year. According to the Los Angeles Tourism & Convention Board, Los Angeles welcomed 50 million visitors in 2019. These tourists are often unfamiliar with the area and may not be familiar with local traffic laws, which can lead to accidents.
The third factor is the large number of freeways in the area. Los Angeles has one of the largest freeway systems in the world. This large number of freeways can lead to more accidents due to congestion and driver error.
The fourth factor is the high number of uninsured drivers in California. According to a study by the Insurance Research Council, California has one of the highest rates of uninsured drivers in the country. This means that if you are involved in an accident in Los Angeles, there is a higher chance that the other driver may not have insurance.
The fifth factor is the increasing amount of pedestrians involved in accidents with motor vehicles. Over the past decade, only New York City has had more pedestrian deaths than Los Angeles. The city has seen an increase in pedestrian deaths despite efforts to improve pedestrian safety. Factors contributing to this include traffic density and certain areas of the city experiencing a higher rate of traffic injuries and fatalities. Pedestrian fatalities are on a rising trend, with 128 people killed in pedestrian-involved crashes in 2021, a 6% increase over 2020, and the number has further risen in 2022.​
As a personal injury law firm, we understand the devastating impact of these accidents. We work diligently to help our clients navigate the legal process, identify the liable parties, and seek compensation for their losses. Whether you are a truck driver involved in an accident or a pedestrian victim, our team of experienced attorneys is here to provide the support and expertise you need to ensure your rights are protected.
Types of Personal Injury Cases We Handle
The following are just some examples of personal injury cases that we handle in the vicinity of our law offices. We know that personal injury claims can arise from many different incidents, including car and truck accidents, Uber/rideshare accidents, pedestrian accidents and even wrongful death. If you have a unique case, feel free to call our friendly attorneys and we will be sure to provide you with some actionable advice.
The most common types of injury cases our firm handles
general Personal Injury cases
The Reeves Law Group handles many types of general personal injury cases. A general personal injury, caused by someone else's negligence, is most commonly caused by traffic accidents. These accidents are typically grouped into the following categories: car accidents, truck accidents, motorcycle crashes, slip and falls, wrongful deaths, spinal cord injuries, or brain injuries. A professional personal injury lawyer like us handles these cases and guide you through the complexities of such lawsuits and help you seek compensation for your suffering.
car accident cases
Car accidents are something we have over 3 decades of experience in. These incidents are unfortunately inevitable in our bustling city–LA is the car culture capital of the US–and is one of the busiest metropolitan areas in the US, with roughly 160 severe or fatal accidents occurring each day (link)​​. If you've been injured in a car accident, it's important to seek legal counsel to navigate the intricacies of your personal injury claim. The Reeves Law Group, with over 30 years of experience, offers expert legal assistance for such cases. Did you know: The average car accident settlement for claims with bodily injury was $22,734 in 2022 according to the iii.
motorcycle accident cases
Motorcycle accidents are something we sadly have great experience in at our firm. These types of cases have increased here recently, a region with the most hazardous roads for riders, resulting in over 3,000 injuries in 2021 alone​​ (link). Motorcycle accidents tend to be much more catastrophic than car accidents due to the lack of protection for the rider. Motorcycle lawsuits on average are worth $150,000-$200,000 if you were severely hurt and were not at fault in the accident. If you or a loved one has been involved in a motorcycle accident, consulting with a seasoned local motorcycle accident lawyer can significantly aid your personal injury claim.
slip and fall accident cases
Slip and fall accidents are also a practice area of our Firm. Derek recently won a large case in 2022 relating to an elderly slip and fall involving stairs and railing (or lack thereof). Regarding slip and falls, nearly 3,000 people seek emergency treatment daily in the US​ (link)​. These accidents often lead to serious injuries such as broken bones, which occur in as many as 30 percent of cases​​, and can lead to missed workdays and expenses that can reach up to $40,000​​. The Reeves Law Group can help guide you through your slip and fall personal injury case, which rarely ever makes it to a courtroom​​.
wrongful death cases
Wrongful death cases is a core practice area of the Reeves Law Group. These claims can result from various accidents, including motor vehicle crashes and slip and fall injuries. The median verdict for a wrongful death case in California is over $2 million (link)​​, and the Reeves Law Group can provide a free case consultation on your loved one's death to help navigate this process.
back injury accident cases
Spinal cord injuries, common in many types of accidents, is also one that we have experience litigating and winning in court. These back injuries can lead to severe lifelong issues, including loss of strength, sensation, and mobility. For such serious injuries, the median disc injury verdict in California was $84,550​4​. A skilled personal injury lawyer can help you obtain the compensation you deserve for a back injury.
brain (TBI) accident cases
Brain injuries (also known as traumatic brain injuries or TBIS) are an area we are sadly familiar with, and have won cases for these types of injuries. Some of the largest multi-million dollar cases our firm has handled has been due to brain injuries (including one for $32.5 million). These injuries are typically caused by car or truck accidents, and can have life-altering repercussions. In California, the median compensation for brain injuries is around $1.6 million (link)​​. If you've suffered a brain injury due to an accident, consult with The Reeves Law Group to explore your options for compensation.
Navigating the Legal Process with your attorney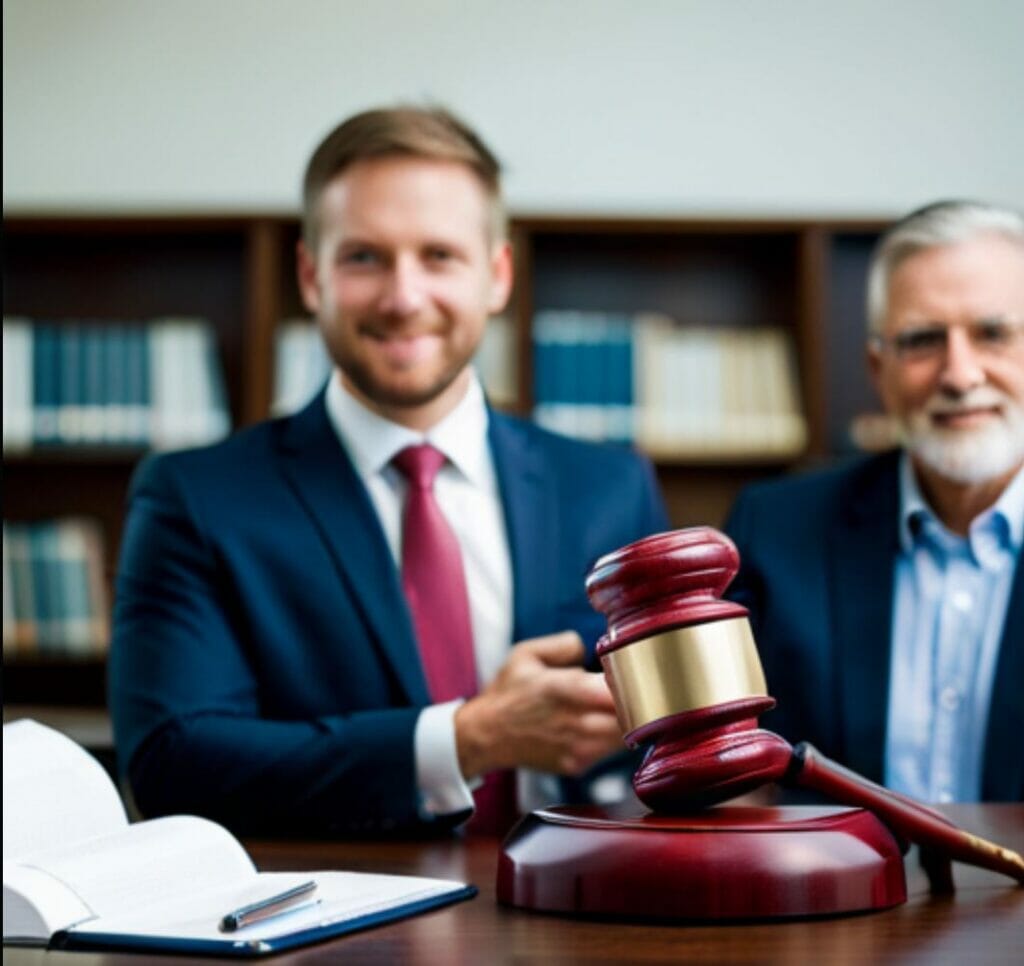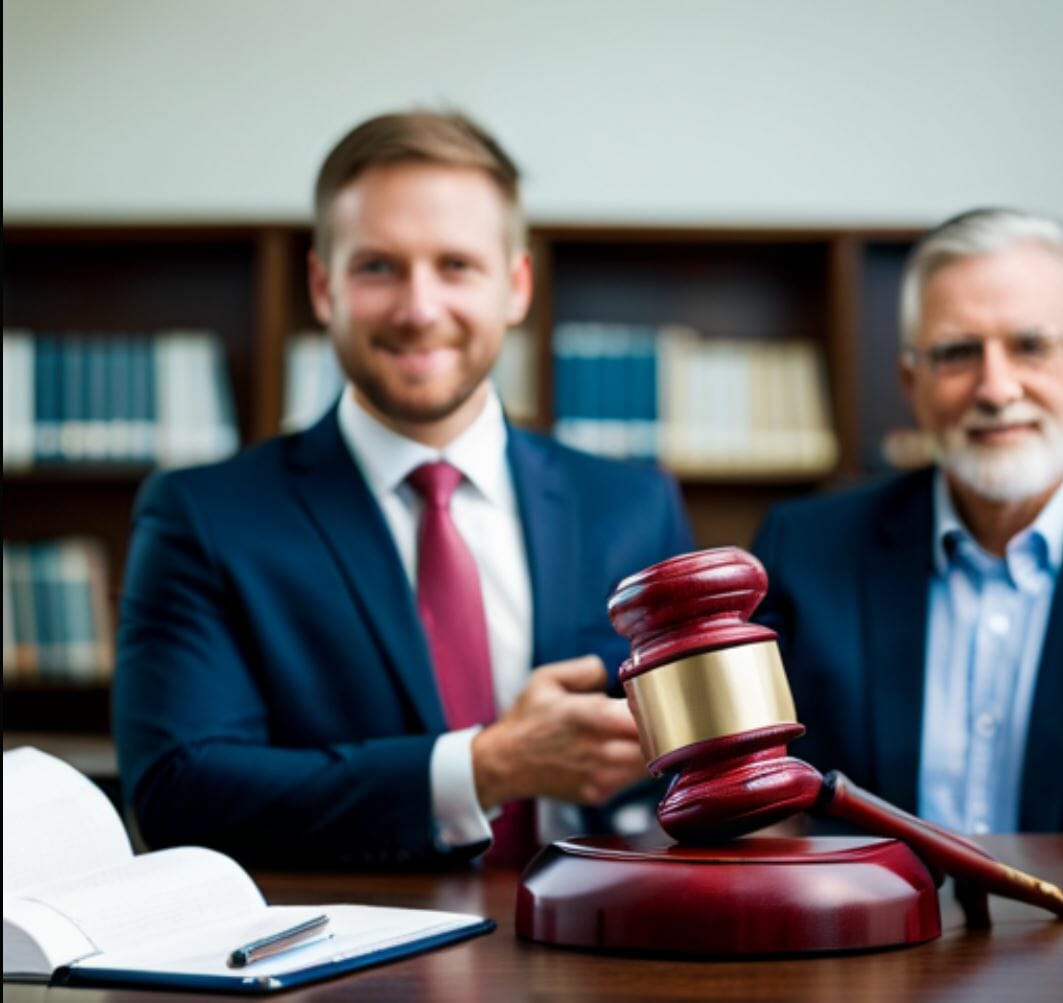 After you have chosen a personal injury attorney, your lawyer will guide you through the legal process. The litigation process can end up being complicated and time-consuming; hence, it is essential to have a trustworthy lawyer to assist you at every step.
Your attorney will begin by gathering evidence related to your claim. They will acquire medical records, police reports, witness statements, insurance information, and any other relevant documentation. They will use this evidence to build a strong case on your behalf.
Next, your attorney will help you determine the damages that you are entitled to recover. Damages include medical expenses, lost wages, pain and suffering, property damage, and any other losses associated with the accident or injury.
Your attorney will then initiate settlement negotiations with the responsible party's insurance company. The goal of these negotiations is to reach a fair and reasonable settlement amount. If an agreement cannot be reached in this stage, your lawyer may file a lawsuit on your behalf.
Throughout the legal process, your attorney will provide valuable advice and guidance. They will keep you informed about the progress of your case and provide updates on important deadlines or developments.
For instance, let's say that you were involved in a car accident that was not your fault. You suffered from whiplash injuries and required extensive medical treatment. Your attorney would first gather all relevant documentation related to the accident, including police reports and medical records. Next, they would assess the damages that you are entitled to recover—in this case, medical expenses and therapy costs—before initiating settlement negotiations with the responsible party's insurance company.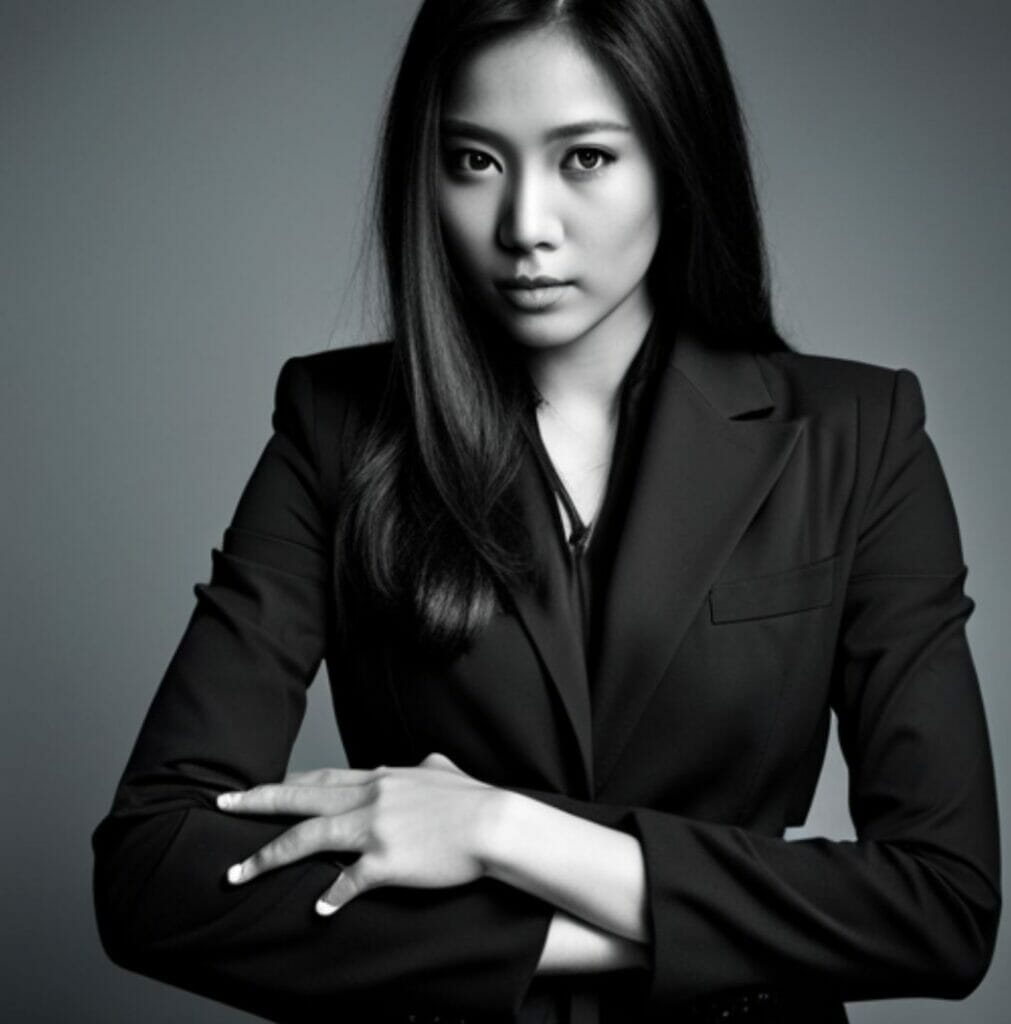 Having an experienced personal injury attorney by your side can significantly increase your chances of receiving full compensation for your damages. An experienced attorney understands complex legal procedures and has the necessary skills to navigate through them. Furthermore, they can help level the playing field between you and insurance companies that may try to pay you as little as possible.
However, some individuals may choose not to hire an attorney and negotiate with the insurance company on their own. While this is possible, it can be challenging to determine the value of your claim and negotiate with insurance companies who are more experienced in handling such claims. It is always advisable to seek the services of a legal professional who specializes in personal injury cases.
Understanding the Stages of a Personal Injury Case
After you have engaged a personal injury attorney in the area you live or are visiting, it is essential to understand the various stages involved in your case.
Stage One – Initial Consultation: During the initial consultation, your attorney will gather information about your case, assess your damages, and explain the legal process that will follow.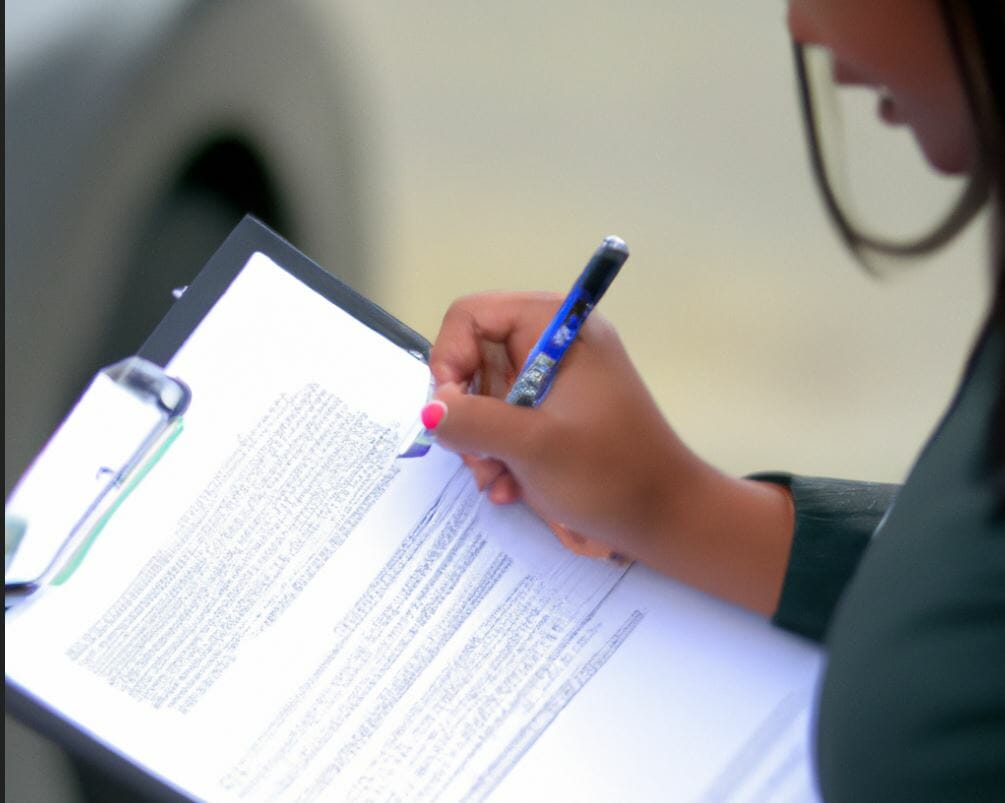 Stage Two – Investigation: Your attorney will investigate your case by gathering evidence related to the accident or injury. This may include medical records, police reports, witness statements, and any other relevant documentation.
Stage Three – Demand Letter: Once all necessary information has been gathered, your attorney will draft a demand letter describing your injuries, losses, and damages and outlining a settlement amount.
Stage Four – Negotiation: The opposing party's insurance company will receive the demand letter and respond by making an offer or negotiating through further discussions with your attorney.
Stage Five – Settlement or Trial: If both parties agree on a fair settlement amount, your case will be settled outside of court. If not, your attorney must prepare for trial by building a strong case on your behalf.
Let's assume that you were injured in a slip and fall accident while grocery shopping. After engaging an attorney from a personal injury law firm like The Reeves Law Group, they conduct an investigation by checking security footage at the store, obtaining witness accounts of what happened during the accident from fellow shoppers and employees at the store before proceeding with writing a demand letter.
Think of the case like this: your attorney is a conductor, and each stage of the case is a different instrument in the orchestra. Each instrument must be played correctly for the performance to be successful. Similarly, each stage of the legal process needs appropriate attention to ensure its successful outcome.
Having an experienced personal injury attorney to guide you through the litigation process can significantly increase your chances of receiving full compensation for your damages. In conclusion, being injured is already challenging enough as it is—and that's why you should put your trust in professionals who specialize in personal injury law to help you take care of everything else.
What are the likely obstacles or challenges that we will face in my Accident case?
The potential difficulties or hurdles that we might encounter are:
Demonstrating Fault
One of the first hurdles we will face is showing that the other party is liable for the injuries you suffered. This involves investigating the incident in detail and collecting evidence to substantiate our claim that the other party was negligent. The complexity of this task can vary depending on the specifics of the case and might require the input of expert witnesses.
Validating Damages
Once we have established the fault, the next step is to prove that you suffered damages due to the incident. This involves collecting medical records and other forms of evidence to validate the extent of your injuries. In addition, we also need to prove the financial implications of these injuries, such as lost income and medical expenses.
Navigating Insurance Company Tactics
Interacting with insurance companies can present another difficulty. These companies may attempt to minimize the payout or reject the claim outright. To ensure the most favorable settlement, we must be prepared to negotiate effectively with the insurance companies, presenting our own claims and demands for the best possible outcome.
Legal Proceedings
If a settlement with the insurance company is not achievable, we may have to resort to legal proceedings. While this can be a lengthy and potentially expensive process, it could be crucial for you to receive the compensation you are entitled to.
What Compensation Can I Recover After an accident in la?
Victims of personal injuries have the right to seek compensation for their damages and injuries, which may have been caused by a variety of incidents ranging from car accidents to pedestrian mishaps.
You may be eligible for compensation for the following damages in a personal injury case:
Medical expenses
Pain and suffering
Property loss
Lost income
Past and future losses
Incidental costs
Life-altering disabilities
Punitive damages
Should you suffer an injury, it's crucial to consult with a skilled local injury attorney who can navigate the complexities of your case to secure a just settlement, which could involve various parties and insurance companies.
What are my chances of success in a personal injury case?
Given that each case is distinct and hinges on specific facts, it is challenging to forecast the likelihood of success in any legal matter. A proficient personal injury attorney, familiar with various types of incidents including car accidents, pedestrian accidents, and other personal injury cases, can evaluate the particular facts and context of your situation, offering a more precise prediction of your probability of a positive outcome.
How often will I be updated on the status of my case?
The frequency of updates about your case hinges on its specific facts, circumstances, and the jurisdiction where it is being adjudicated. Typically, you can anticipate receiving updates about the status of your personal injury case on a regular basis, usually once a month. However, depending on the intricacy of your case and the volume of pending issues, you may receive updates more frequently in certain situations.
contact the Reeves Law Group today
For more than 30 years, The Reeves Law Group has been serving southern California residents who have been injury victims. Since day one, our personal injury attorney firm has been committed to protecting our injured clients, who have been hurt by the carelessness of others. The expertise and care that we give each injury claim have garnered attention from local and national legal organizations.
If you have been hurt in an accident and are looking for an accident lawyer in Los Angeles, contact our law offices today for a free consultation. We will review your case for free and there are no fees until we win you financial compensation.
Call (213) 271-9318 or contact us via our Quick Response page for a free consultation regarding your personal injury matters. We make home and hospital visits.
[Written by Derek Pakiz. Article updated on December 05, 2023]