Orange County Personal Injury Attorney
Derek Pakiz and the Reeves Law Group is a premier personal injury law firm located here in Orange County.
Derek is arguably one of the top authorities in catastrophic personal injury cases, thanks to his extensive experience and considering that he is only one out of more than 250,000 attorneys in California to be certified in both Civil Trial and Truck Accident law.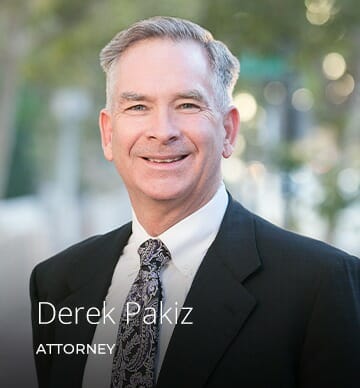 The Reeves Law Group has for over 30 years successfully handled many local yet high-profile personal injury cases (as well as smaller) car and truck accidents, wrongful death claims, catastrophic injuries, slip and falls, motorcycle accidents, bicycle and pedestrian accidents, and many more types of cases.
If you or a loved one has been involved in a personal injury accident and you have questions for a qualified and experienced personal injury lawyer to answer, please contact us via our Quick Response page or visit us at The Reeves Law Group 333 City Blvd W Ste 1714 Orange, CA 92868.
Can you Afford Our Services? Yes! Our personal injury firm charge zero Dollars and no up-front fees for our legal services! Our law firm is very accessible and operates on a contingent fee basis where you won't pay unless we win your case!
Why work with us?
The Reeves Law Group has Recovered Over $250,000,000 For Our Clients
No Fee Guarantee – No Fees Unless We Win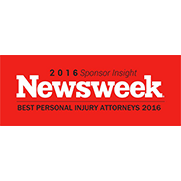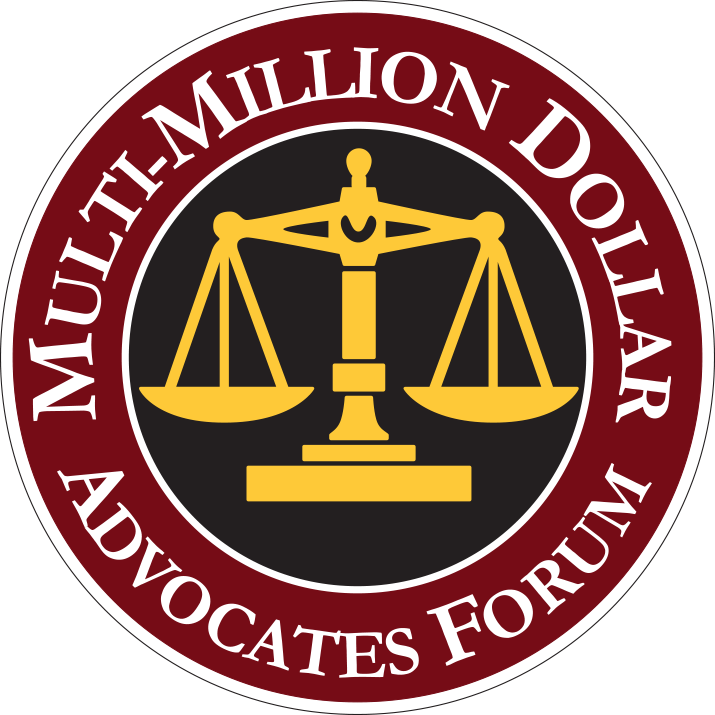 About Our Firm
Our law firm, the Reeves Law Group, is a renowned personal injury law firm that has earned trust and respect through a remarkable track record of success. Our strength lies not only in our legal expertise and vast financial resources, but also in our ability to effectively communicate with and listen to our clients.
Our role as a law firm is to help ensure that you have the resources to heal rapidly and that you can successfully rebuild your life after the unfortunate incident.
We're known for taking on large insurance companies and well-financed corporate and individual defendants, ensuring our clients' needs are heard and respected.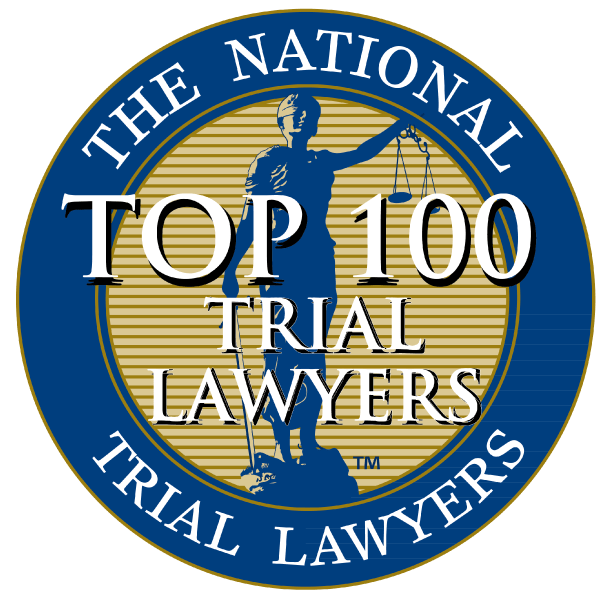 Our firm is recognized locally in Orange County as well as nationally and holds various awards and certifications, testament to our commitment to provide sound legal advice and represent our clients' interests zealously.
As members of the prestigious Multi-Million Dollar Advocates, we have recovered over $250 million dollars for our clients, demonstrating our competence and diligence in handling complex cases.
At The Reeves Law Group, we value integrity and confidentiality. Our transparent approach, especially with regards to our fees and potential costs of legal action, sets us apart. We're always upfront about the possible outcomes of a case, maintaining an honest dialogue with our clients at all times.
Our firm is supported by a highly-experienced staff, including legal assistants, administrators, investigators, and retained experts. We believe that having trained personnel in sufficient numbers results in better representation and greater outcomes for our clients.
---
Testimonials from our

Personal Injury practice

I was in an auto accident with my husband in 2012 on the 22 w/b in Orange, CA. I was fortunate enough to contact the Reeves Law Group by a Google search. We were one hundred percent taken care of by this law firm. As it happens, I was involved in another accident last week, and guess who I called a second time? The Reeves Law Group. I know this Santa Ana firm will do another great job on my case. Their investigators always get to the bottom of the facts. I also found doctors in Irvine to treat with that were super helpful with my pain.

Reviewer: Norma V.

5 out of 5 stars
Additional Reviews
If you have been seriously injured in a car crash, you may want to contact a local car accident attorney you can trust. For over 30 years, Derek Pakiz and The Reeves Law Group has specialized in serious injury and car accident cases throughout Orange County, premises injuries, car accidents,including wrongful death and semi-truck accidents. Call us today for an immediate consultation.
how can we help if you've been injured?
Our personal injury law firm represent local residents and visitors who have been injured in a variety of accidents. Our expertise spans from traffic incidents to premise accidents and wrongful death in OC, in both minor and catastrophic injury cases and allow us to help you if you've been injured.
We are well-versed in the laws and regulations that govern personal injury cases in the United States, with a particular focus on California law.
We have handled a plethora of cases, representing clients who have lost loved ones or have suffered serious injuries due to various types of accidents in the OC, LA and IE area. This includes, but is not limited to, collisions with large commercial vehicles, incidents involving smaller vehicles such as delivery trucks, and non-vehicular accidents.
We know how to conduct comprehensive investigations into personal injury incidents and how to collect evidence from various parties, even those who might be reluctant to provide it.
We understand how to negotiate with multiple insurance companies to ensure that our clients receive the compensation they are entitled to.
We are experienced in litigating personal injury claims and going to court, navigating the complexities of the legal system to advocate for our clients' rights.
Our firm is active throughout Orange County CA and can handle your personal injury case in the following cities and metros:
Aliso Viejo
Anaheim
Brea
Buena Park
Costa Mesa
Cypress
Dana Point
Fountain Valley
Fullerton
Garden Grove
Huntington Beach
Irvine
La Habra
La Palma
Laguna Beach
Laguna Hills
Laguna Niguel
Laguna Woods
Lake Forest
Los Alamitos
Mission Viejo
Newport Beach
Orange
Placentia
Rancho Santa Margarita
San Clemente
San Juan Capistrano
Santa Ana
Seal Beach
Stanton
Tustin
Villa Park
Westminster
Yorba Linda
Note: For your convenience, we make home and hospital visits.
What is Personal Injury Law?
Personal injury law aims to hold people and companies accountable for injuries they cause to someone's person, property, rights, or reputation. This area of law helps make sure that the injured victim's do not bear the burden of their injuries when an accident was someone else's fault.
If you have suffered a car crash, slip and fall, or other mishap that was not your fault, or not entirely your fault, you should not bear the full financial burden of your injuries. At The Reeves Law Group, we helped accident victims receive compensation for:
Medical bills, past, present and future
Physical injury
Lost earnings
Impairment of future earnings
Property damage
Lifestyle changes
Loss of support of loved ones
Loss of consortium
Loss of society and companionship
Other types of loss
Common Types of Personal Injury Cases
Personal injury law covers many different incidents. The following are just some examples of cases that fall under this umbrella:
Slip and Fall Accidents
Brain Injuries
Spinal Cord Injuries
Pedestrian Accidents
Bicycle Accidents
Important Orange COunty Ordinances and Laws regarding safety and injury 
Below are important ordinances and laws specific to Orange County. These may directly impact a personal injury case depending on if any ordinances (or parts thereof) were disregarded or not followed due to negligence. Note that these not state or city-specific.
Traffic Control
Ord. No. 3768, § 2, 11-7-89 – Duties of Traffic Engineering.

The ordinance describes the responsibilities of EMA Traffic Engineering, including the installation, design, operation, and maintenance of traffic control devices, conducting engineering analyses of traffic accidents, devising remedial measures, and cooperating with other agencies to improve traffic conditions.

Ord. No. 3768, § 2, 11-7-89 – Traffic Administration.

This ordinance doesn't provide explicit details but might be associated with the administration of traffic-related matters.

Ord. No. 3768, § 2, 11-7-89 – Pedestrian Movements.

The ordinance authorizes the Director to place and maintain signs or markings to prohibit or restrict pedestrian crossings at certain legs of intersections.

Ord. No. 3768, § 2, 11-7-89 – Violations.

The ordinance outlines various unlawful actions related to parking and vehicle operation, potentially affecting traffic safety.

Ord. No. 3768, § 2, 11-7-89 – County Traffic Engineering.

This ordinance assigns the responsibility for carrying out and reviewing all traffic engineering functions affecting Orange County to the Traffic Engineering Section of the EMA.

Ord. No. 3768, § 2, 11-7-89 – Authority to Designate Multiple Turning Lanes at Intersections.

This ordinance gives the Director the authority to place traffic control devices to indicate the course to be traveled by vehicles turning at intersections and to designate more than one lane from which drivers can make right or left turns.

Ord. No. 3768, § 2, 11-7-89 – Stop Intersections Designated.

The Director is authorized to erect and maintain stop signs at entrances to highways and intersections where there is imminent danger.

Ord. No. 3768, § 2, 11-7-89 – Definitions.

This ordinance provides definitions for various terms related to traffic control and regulations.

Ord. No. 3768, § 2, 11-7-89 – Permit Parking.

The Board may designate certain areas as permit parking areas, allowing residents within these areas to apply for permits to park vehicles in front of their garages or driveways.

Ord. No. 3768, § 2, 11-7-89 – Regulations for Moving Buildings or Structures.

This ordinance establishes regulations for moving buildings or structures over public roads, including a minimum number of personnel required and a requirement for a relocation permit.
Ord. No. 3768, § 2, 11-7-89 – Traffic Manual.

This ordinance mentions the Orange County Traffic Manual, which defines engineering policies, procedures, and interpretations of traffic engineering practice.
Ord. No. 3768, § 2, 11-7-89 – Membership.

This ordinance outlines the membership of the Traffic Committee, which includes representatives from various organizations.
Ord. No. 3768, § 2, 11-7-89 – Bicycle Operation.

The ordinance defines rules for bicycle operation on bicycle trails or paths.
Ord. No. 3768, § 2, 11-7-89 – Assessment of Costs Against the Land.

This ordinance allows for the assessment of administrative costs and the cost of removal against the owner of the parcel of land if not paid within a certain time frame.
Ord. No. 3768, § 2, 11-7-89 – Through Highways Defined.

All major, primary, secondary, and commuter arterial highways of Orange County are declared to be through highways unless specifically designated otherwise.
Ord. No. 05-021, § 1, 11-22-05 – Public Hearing.

This ordinance outlines the procedure for holding a public hearing on the question of abatement and removal of a vehicle and the assessment of costs against the property.
Ord. No. 3768, § 2, 11-7-89 – Skateboards, Roller Skates and Similar Pedestrian Traffic.

This ordinance regulates the operation of skateboards, roller skates, and similar conveyances on county highways.
Parking:
Ord. No. 3768, § 2, 11-7-89 – Authority to Remove.

When the Board of Supervisors has contracted with or granted a franchise to any person, such person is authorized to enter upon private or public property to remove a vehicle declared to be a nuisance.
Do I Need to Hire a personal injury Lawyer?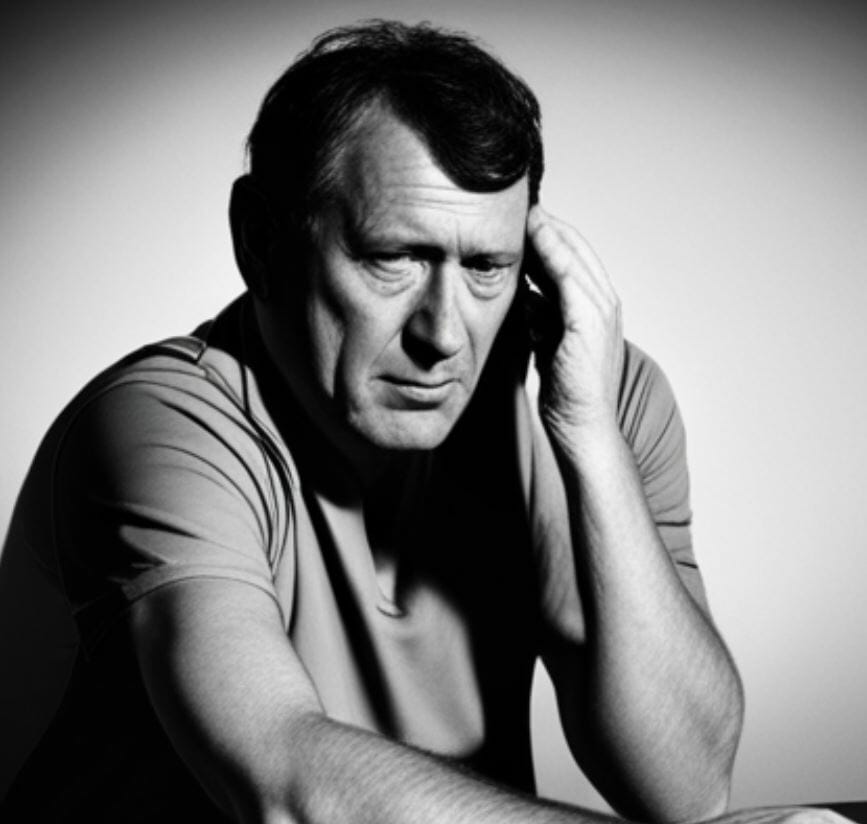 Yes, you may need to hire a personal injury attorney if you've been injured, possibly due to someone's negligence or other actions. A personal injury attorney can evaluate your case and advocate on your behalf
An experienced attorney specializing in handling personal injury claims is instrumental in guiding clients through challenging times, offering legal advice throughout the recovery process. These attorneys fight tirelessly for fair compensation from negligent parties, be it careless individuals, corporations, manufacturers of faulty products, or property owners. They represent individuals and families who have suffered devastating injuries or wrongful deaths due to various types of accidents.
Personal injury attorneys leverage their professional expertise and personal dedication to assist clients through complex legal proceedings. They meticulously investigate every facet of the accident to construct a robust case that benefits their client, all while providing emotional support and guidance during these testing times.
Often, personal injury attorneys go above and beyond in arguing their client's case, illustrating how the liability for the accident rests with the opposing party. In a hypothetical case, for instance, where a pedestrian was seriously injured due to a driver's reckless behavior, the attorney could demand compensation from the driver or their insurance company. They could enlist expert witnesses to help build a compelling case that considers every minute detail of the incident, further proving that the driver was indeed responsible for ignoring safety measures.
Some might argue that they can file claims against negligent parties or insurance companies without an attorney's help. While it's true that individuals can file insurance claims independently and potentially receive payments relatively swiftly, navigating this system without proper legal training can be intricate and daunting. Missteps can drastically affect one's chances of securing full compensation for medical bills and other expenses related to pain and suffering.
Just as it's ill-advised to drive on a freeway without understanding traffic rules, having an expert who comprehends the complexities of personal injury laws is critical for securing a quick and fair compensation.
In such cases, legal representation is key, as numerous liability factors are considered. For example, under California law, those found guilty of negligence in personal injury cases are required to pay reasonable settlements in wrongful death suits filed by surviving family members.
how to choose a personal injury lawyer?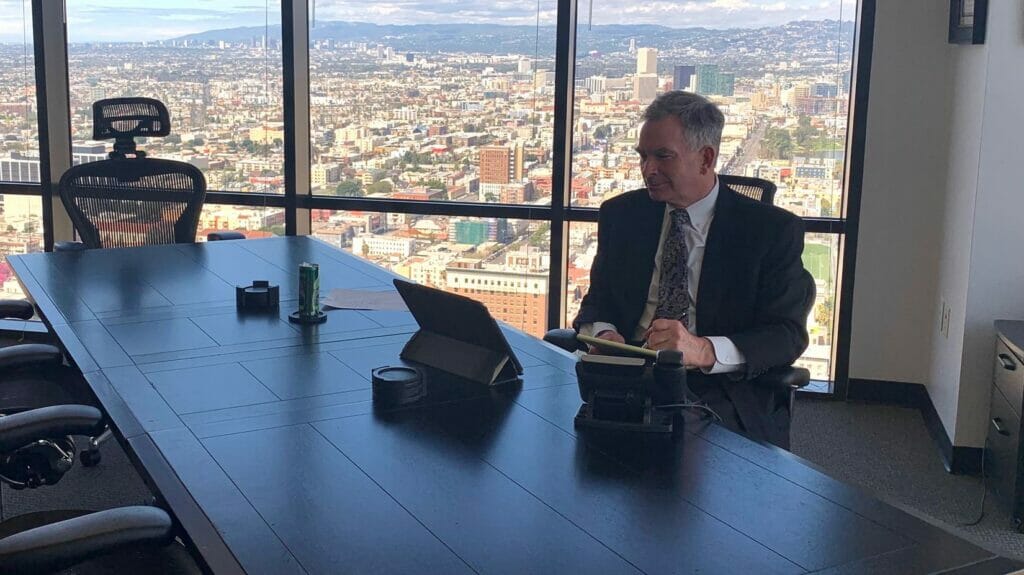 Attorney Experience
The competence of a personal injury attorney is not solely determined by their years of legal practice. It's equally about the kinds of cases they've tackled and the effectiveness of their handling. Review their case results, their victories and losses could be an insightful measure of their capabilities. Don't disregard their academic background and certifications either. A lawyer who has pursued advanced studies or extra legal credentials may add another layer of insight to your case.
Attorney Specialization
When grappling with personal injury matters, it's crucial to have an attorney who specializes in this field. Confirm their practice areas and any associated courses or training they've undergone. Specialized certifications can be a good sign, as can any articles they've written or presentations they've delivered on the subject. If they've written extensively or spoken on personal injury topics, they're likely deeply familiar with the complexities of such cases.
Attorney Reputation
The reputation of an attorney can reveal a great deal. If they've been honored with awards or recognition from legal entities, it suggests their work is highly regarded. Reviews from former clients and local colleagues can offer a glimpse into their reliability and efficiency. Favorable media coverage is another good indication. Additionally, their court records – their conduct and performance in court – could be a reflection of their professional reputation.
Attorney Communication Skills
Effective communication is vital when dealing with a personal injury attorney. Pay attention to what their clients say about their communication skills. A review of the legal documents they've prepared can provide an idea of their ability to articulate complex issues succinctly. Notice how they communicate in court – their courtroom oratory skills are significant. The initial consultation can tell you a lot about their communication style and strategy, and their responsiveness to messages demonstrates their commitment to efficient communication.
Attorney Client Testimonials
Testimonials from past clients can offer beneficial insights into the attorney's effectiveness. Check out online reviews and social media mentions. Success stories from their previous cases can act as powerful testimonials. Even the feedback given directly to the attorney can provide valuable information about their abilities and behavior. Furthermore, consider word-of-mouth referrals – a high frequency of such referrals is a strong validation of a lawyer's competence.
How to work with a Local Based injury Lawyer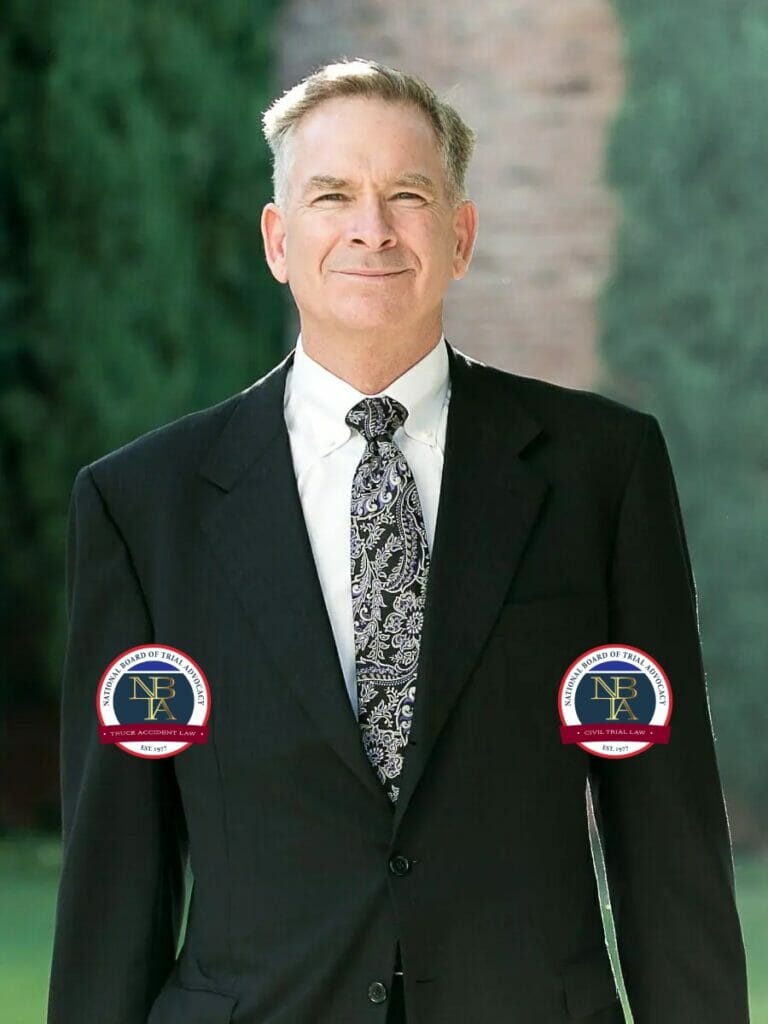 When it comes to personal injury cases, it is essential to collaborate with an attorney who specializes in this field and has relevant experience. However, there are several advantages to working specifically with a local personal injury lawyer.
Firstly, a local attorney will be familiar with the specific laws and regulations in your local area. They have likely handled cases similar to yours and know how to navigate the intricacies of the legal system. This local knowledge can prove invaluable when pursuing compensation for medical expenses, lost income, and pain and suffering.
An additional advantage of working with a local personal injury lawyer is their network within the community. These connections could include healthcare professionals, private investigators, or other experts who can supply crucial evidence to bolster your case. Additionally, local OC-based attorneys often have established relationships with judges and opposing counsel, which can help streamline the legal process.
Furthermore, a local personal injury lawyer will be readily accessible throughout your case. You will not have to grapple with time differences or long travel times when scheduling meetings or calls. A personal connection between you and your attorney fosters better communication, which is vital when discussing critical aspects of your claim.
A study conducted by The American Bar Association revealed that effective communication is one of the most critical factors in successful client-attorney relationships. They pointed out that "communication breakdowns" accounted for approximately 60% of all grievances against lawyers. By working with an accessible local personal injury lawyer, you can ensure that communication issues will not hinder the progress of your case.
However, some might suggest that hiring a non-local personal injury lawyer with more experience could be more beneficial. While experience is undoubtedly essential in personal injury law, collaborating with an attorney who lacks knowledge of local laws and regulations could potentially jeopardize your case. Also, having to work around different time zones or organize travel arrangements can induce unnecessary stress during an already challenging time.
Collaborating with a local personal injury lawyer is akin to choosing a neighborhood doctor over a distant specialist. While both are qualified, a local attorney will have deep ties within the community that can provide vital support throughout the entire legal process.
There are more than 1,000 registered lawyers practicing personal injury law in Orange County. A small subset of these lawyers specializes in specific personal injury subfields. A specialized and local personal injury lawyer will handle these subfields on your behalf and guide you through every step of this challenging journey.
I Was Just Injured in an Accident. What do I Do?
Getting injured can be a surreal experience. Here is a concrete list of things to do directly after you are injured.
Seek medical attention immediately: Your health is of utmost importance. Make sure photographs are taken of your injuries right after they occur. Continue to photograph them as time progresses. Keep all medical records.
Keep all the evidence from the scene of your injury: This includes the name and contact information of witnesses, license plate numbers, pictures of the scene, the faulty product, etc.
Contact an experienced attorney as soon as possible: Your personal injury lawyer will be able to give you complete instructions on what to do after your accident.
Do not talk to an insurance company without an attorney: Insurance companies want to get out of these situations by paying you as little as possible. Your personal injury lawyer will ensure that you get everything you are owed.
How Do I Prove My personal injury Case?
To show that you deserve compensation, you must prove that the party you are suing is liable for your injuries and that your injuries caused you some kind of loss. These losses are known as damages.
There are three main categories of "liability" in California:
Intentional wrongs: For example, arson, assault, and murder are intentional wrongs. Often, intentional wrongs have both criminal and civil actions. If you want compensation from someone who assaulted you, you will have to bring a civil action against that person.
Negligence: In plain English, negligence means "carelessness." In legalese, negligence is a breach of the duty of reasonable care to someone else. For example, you owe a duty to others to drive safely. If you do not use your turning signals before you merge and hit a car, injuring an occupant, you could be legally negligent. Bernadette Mastrosimone, for example, one of our clients, suffered a serious injury and broken femur due to negligence. We fought very hard for her resulting in a very positive outcome financially.
Strict liability: In some cases, a person is liable for an injury even if they were not negligent or did not intentionally harm the victim. For example, in California, the owner of a dog that bites someone is strictly liable for the injury that comes from that bite—even if the owner had no reason to believe the dog would ever bite someone. Strict liability also covers defective products and abnormally dangerous activities.
What Happens After I Am in an Accident?
When you are in an accident, even if it is minor, the results can significantly impact your life. In addition to physical injuries, there are also administrative complications. Examples of these kinds of complications include:
Filing paperwork
Keeping track of doctor's reports
Paying medical bills
Repairing property damage
Missing work
Contact Our orange county personal injury LAW FIRM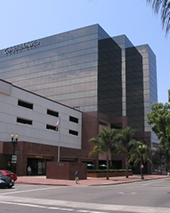 If you were hurt in any of the ways you read here, or even if your injury was not mentioned, make sure you contact an experienced and local personal injury lawyer as soon as you possibly can. The Reeves Law Group can ensure that you are fully compensated for your injuries.
Contact us today for a free consultation by calling (714) 550-6000 or emailing us on our quick-response contact page. We make home and hospital visits!
[Written by Derek Pakiz. Article updated on 2023-12-05]