Orange County Truck Accident Attorneys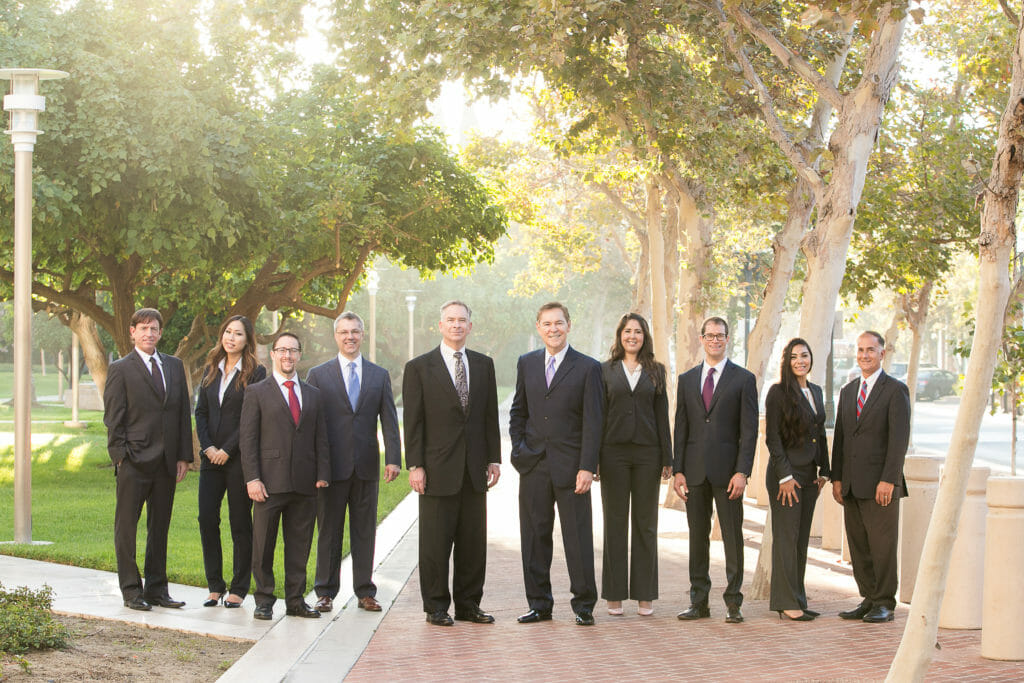 If you have been in a truck accident and suffered serious injuries, you will need an experienced Orange County truck accident attorney on your side.
Featured in Newsweek's Top 10 Trial Lawyers in the Country, The Reeves Law Group has been helping truck accident victims in Orange County, and throughout Southern California for over 35 years. We have recovered over $250,000,000 in case results, including accident cases with semi-trucks, tractor-trailers, and 18 wheelers.
For a Free Consultation – Call (714) 550-6000
Contact an experienced attorney to review your truck accident claim. The Reeves Law Group has offices in Orange County and throughout Southern California.
[Page updated: 04-16-2021]
Why Choose The Reeves Law Group For My Trucking Accident Case?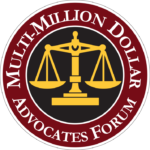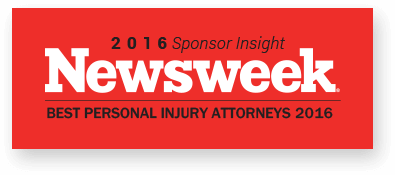 The trucking accident attorneys at The Reeves Law Group have been fighting well-financed insurance and trucking companies, and helping victims with serious injuries for over 35 years. We have recovered over $250 Million dollars in verdicts and settlements.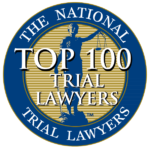 Attorney Derek Pakiz was featured as Newsweek's Top 10 Trial Lawyers in the Country. He is also recognized by The National Trial Lawyers Association as one of the Top 100 Trial Lawyers in the United States.
If you or a loved one have been injured in a truck accident, call The Reeves Law Group at (714) 550-6000. Our expert Orange County truck accident lawyer has experience handling truck accident cases and maximizing results for clients.
How Can An Orange County Truck Accident Lawyer Help Me?

The trucking companies and trucking industry, in general, have unlimited resources and legal teams dedicated to denying your claim, or even worse, swift the blame of truck accidents to the victims. An attorney with experience handling trucking accidents can help you with this nightmare.
Here are three things that an Orange County Truck accident lawyer can help you with:
1. Find All Liable Parties; such as the trucking company, the insurance company, and truck drivers
2. Handle Negotiations with; insurance company, trucking company,
3. Guide You Through the Legal Process
If you have lost a loved one in a truck accident, our trucking accident lawyers can help you file a wrongful death claim.
Our Orange County truck accident attorneys work on a contingency basis, which means you do not pay any legal fees unless we get you compensation for winning your case.
Orange County Truck Accident Attorneys
If you are in an accident with a large commercial truck, then your Orange County truck accident lawyer can help put the pieces of your life back together.
Large commercial trucks include, but are not limited to:
Semi-trucks
Tractor-trailer trucks
18-wheelers
Big rigs
Mack trucks
Orange County has nearly 3.1 million residents in less than 950 square miles. This community has several major freeways running through it and sees heavy commercial traffic. Because of these freeways, Orange County residents regularly drive in close proximity to large commercial trucks.
The more oversized vehicles there are on the roadway, the more dangerous the roads become. There are a lot of reasons why large commercial trucks are less safe than traditional vehicles, including:
Their size
The way the trailer hooks to the cab
The poor range of vision the truck allows the driver
Poor maintenance procedures
Overloading of the trailers
Driving in poor conditions
Longer stopping time
Less ability to maneuver than smaller traditional vehicles
Truck Accidents in Orange County
In 2011, there were 278 fatalities and 7,248 injuries due to collisions with large commercial trucks in California alone. That was a 17.8% increase from 2010.
Of those, 5 fatalities and 442 injuries were from accidents in Orange County.
When a crash was due to truck driver error, the most frequent causes were 1) driving at an unsafe speed and 2) improper turning.
Although younger and less experienced truck drivers were slightly more likely to be in an accident due to improper turning, drivers of all ages and experience cause accidents. Too many trucks speed through Orange County. Drivers face deadlines for deliveries and sometimes are just not paying attention. However, these are not excuses for putting the lives of citizens in danger.
If you or a loved one has been injured in an accident with a big rig, 18-wheeler, or any other large commercial vehicle, please make sure that you contact a skilled Orange County truck accident attorney as soon as you can. There are time-sensitive matters associated with every truck crash case, and The Reeves Law Group wants to make sure that you get all the compensation you deserve.
What Should I Do After A Truck Accident?
Truck accidents can often be frightening experiences for most individuals involved. After accidents of any kind, it's important to stay calm and think clearly. Here are some basic steps to take after a truck crash:
Get Medical Attention; even if you think you're fine, it's important to get a medical examination after you're suffered an accident
Call the Police; call the police and request the police report
Collect Evidence; take pictures of the crash site, collect information from the truck driver, and document any details you think are crucial to your case.
Preserve Your Car; your vehicle will be considered evidence, it is important to preserve it until you retain an attorney
Contact An Attorney; hire a team of personal injury attorneys with experience handling commercial vehicle collisions to get compensation for your case.
What Are Common Truck Accident Injuries?
Some of the most horrible vehicle collisions on California roads are caused by large commercial trucks. Injuries from accidents involving large trucks are typically more serious by nature. When the situation involves a passenger car against an 18-wheeler or tractor-trailer, the people in the smaller vehicle are more vulnerable to the risk of catastrophic injuries and possibly death.
Types of serious injuries commonly associated with truck accident cases in California include:
Brain Injuries
Spinal Cord Injuries
Back Injuries
Neck Injuries
Wrongful Death
These are just some of the types of serious injuries that a large truck accident can cause. If you have been injured in a collision with a commercial vehicle due to the negligence of a trucker, contact The Reeves Law Group at (714) 550-6000. Our personal injury law firm has experience handling truck accidents in Orange County, CA.
What Compensation Are Truck Accident Victims Entitled To?
If a trucking company and their truckers are found liable for your truck accident in California, you are entitled to recover compensation for some or all of the following damages:
Medical Bills; such as hospital bills, medications, and physical therapy.
Pain and Suffering; for physical pain and any other limitations derived from your accident.
Property Damage; damage to your motor vehicle resulting from the truck crash.
Lost Wages; taking time off work for medical appointments and to recover from your truck accident injuries.
Punitive Damages; if the trucker intentionally or recklessly injured you in the truck crash.
What Are Common Causes of Truck Accidents in Orange County?
The number of commercial truck accidents in California has been increasing by 42% over the last decade. The majority of those commercial truck crashes occur in Southern California. Any number of elements can contribute to why truck drivers may cause severe trucking accidents, including weather, roadways, and truck driver fatigue.
Here are some of the reasons truck driver error can lead to serious truck accidents in Orange County:
Avoiding Service Regulations
Distracted Driving
Driver Fatigue
Weather Conditions
Roads
These are just a few of the things that can affect truckers to cause a car accident. A passenger vehicle does not stand a chance against a semi-truck that weighs 80,000 pounds. It is up to truck drivers to ensure the safety of others sharing the roadways. If you have been hurt in a car accident involving a truck, contact one of our lawyers today to help with your case.
Contact an Attorney with Experience Handling Commercial Vehicle Collisions to Get Compensation for Your Injuries
A car accident with a semi-truck or commercial vehicle can be one of the worst experiences of someone's life, especially if that accident resulted in permanent serious injuries or even the death of a loved one.
If your or someone you care about has been injured in a car collision with a commercial truck in Orange County, contact a professional truck accident lawyer at The Reeves Law Group. Our attorneys specialize in helping victims of truck accidents. Call us at (714) 550-6000 for a free case evaluation.