Los Angeles Drowning and Near Drowning Attorney
[Updated June 2, 2023]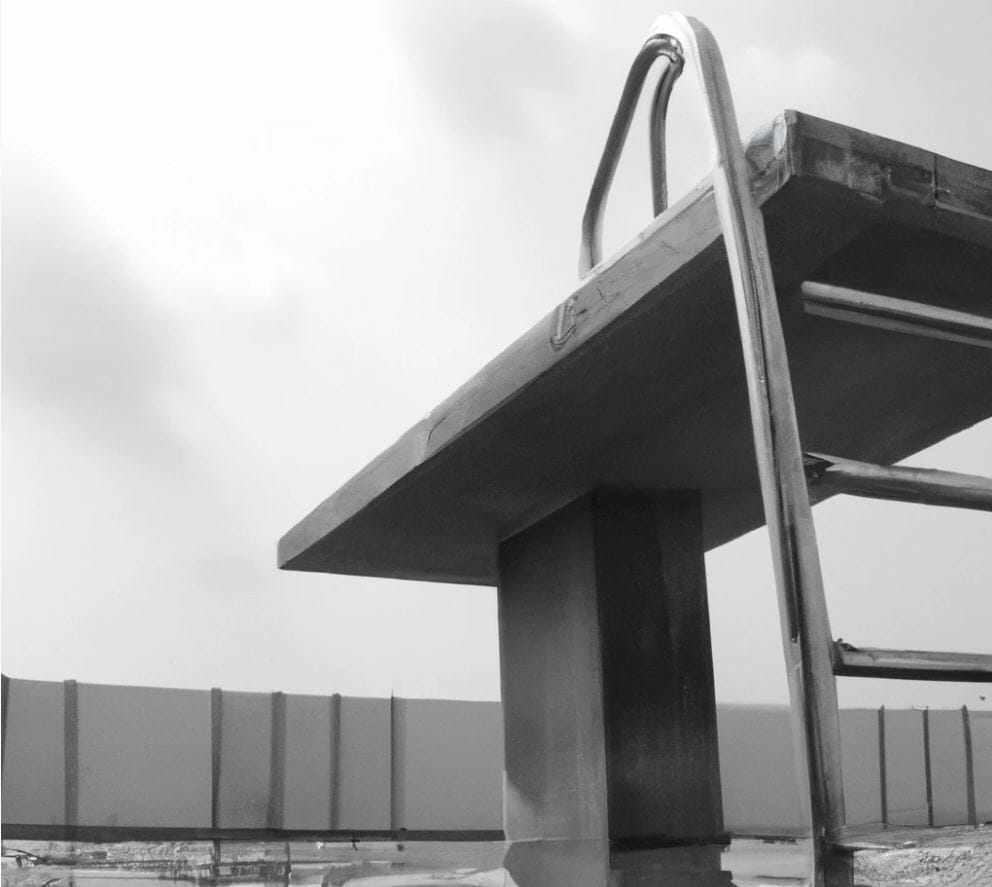 Derek Pakiz at the Reeves Law Group is a premier Los Angeles-based drowning and near-drowning accident attorney.
Derek is presumptively the nation's foremost attorney authority in drowning and near-drowning cases, owing to his decades of supervisory and hands-on lifeguarding experience in addition to his successful legal career.
Derek, a distinguished attorney at the Reeves Law Group, has carved out a unique niche for himself in the realm of drowning cases. His distinct approach to every case not only brings a fresh perspective, but also yields a notable track record of successful outcomes across a diverse range of drowning incidents. His strategic method in handling personal injury and wrongful death lawsuits has been instrumental in his success.
Call (213) 271-9318
For a Free Consultation

Why Hire The Reeves Law Group for Your Accident Claim?
Over $250,000,000 Recovered for Our Clients
Newsweek's 10 Best Personal Injury Attorneys
No Fee Guarantee – No Fees Unless We Win
If you or your loved one has sustained a drowning or near drowning, Call (213) 271-9318 or contact us for a free consultation. We can give you formal legal advice about your drowning accident and potential premises liability claim.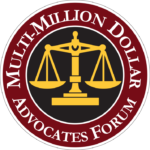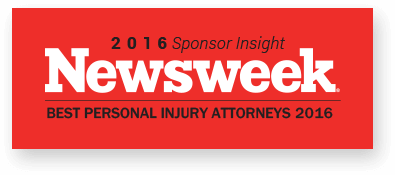 How can we help in a drowning accident?
A Los Angeles drowning attorney like us can provide expert legal guidance and representation to victims and their families who have suffered injuries or deaths due to drowning incidents.
They can help investigate the circumstances of the incident, identify liable parties, negotiate with insurance companies, and pursue fair compensation through litigation if necessary. It is important to seek the assistance of a qualified attorney as soon as possible after such an incident occurs, as time may be limited for filing a claim.
Unfortunately drowning can quickly lead to serious brain injury due to the lack of oxygen, or cerebral hypoxia. This can result in substantial economic and non-economic damages, as victims may require lifelong medical care.
About Drowning Accidents in Los Angeles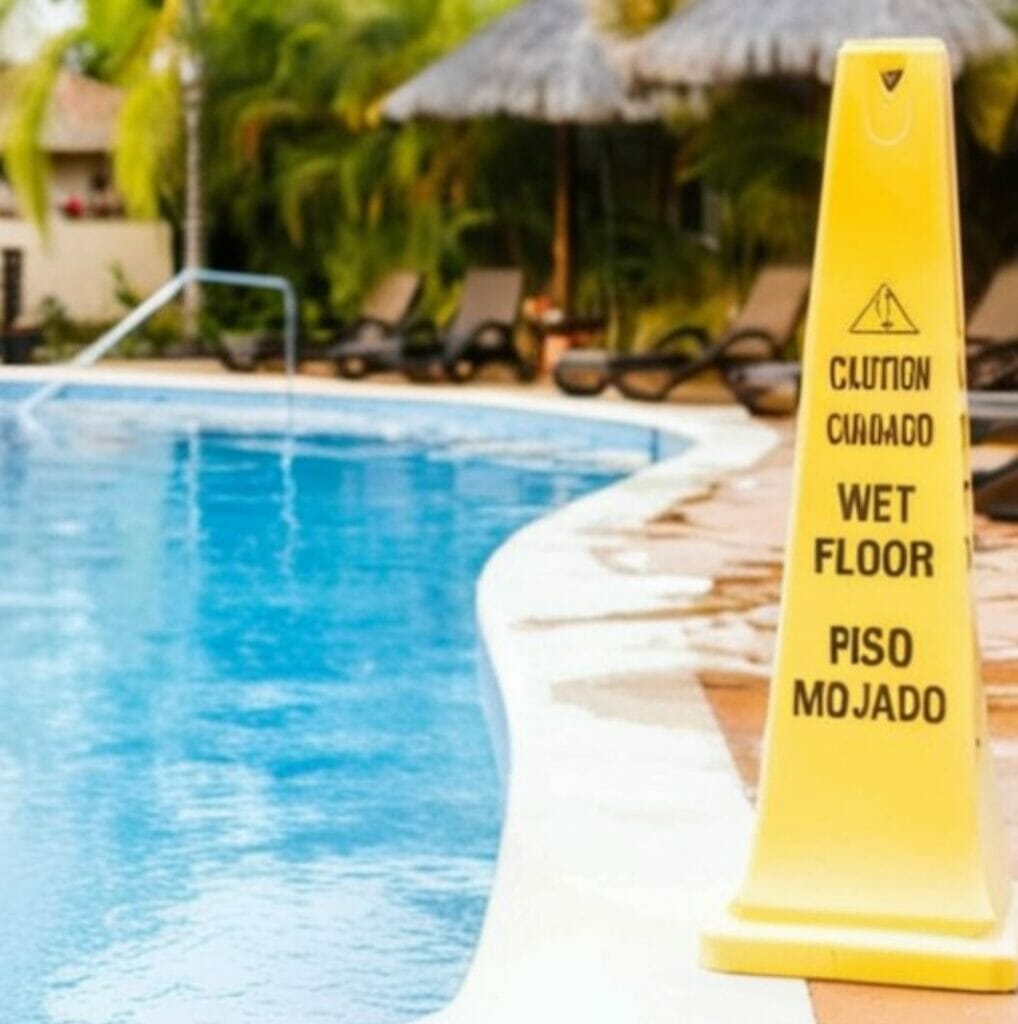 Los Angeles is known for its beautiful beaches and numerous swimming pools and spas. However, with this privilege comes the possibility of accidents, primarily drowning incidents that occur every year.
Despite enforcing laws to ensure public safety and providing lifeguard services to the public, drowning accidents still occur on these beaches, residential pools and water parks in Los Angeles. Many drowning cases are caused by negligence and can be avoided if adequate measures are taken by responsible parties.
For instance, a recent drowning accident happened at a private apartment pool in Los Angeles County where a six-year-old boy died in an unsecured pool area after falling into the deep end unnoticed. In another case, a tourist drowned in the ocean near Maliubu due to an undertow current during his morning swim.
One family lost their son in an incident despite having hired a lifeguard during their private pool party. The teenager who was paid to keep watch was inattentive and distracted himself from his duties resulting in a fatal accident that turned tragic for the victim, children and parents.
In most cases, it's not only the victims that suffer the consequences of these types of accidents — their families are also affected and left dealing with immense pain, long-term medical expenses or even funeral costs.
Losing someone due to a drowning accident is something no one should experience whether it's an adult or a child victim.
As the above examples showcase, every time someone ventures out to swim, there's always the risk of a tragedy occurring. It's essential people know what steps to take if they or their loved ones fall victim to drowning accidents.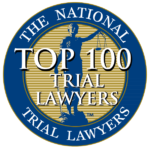 Where do drownings commonly occur?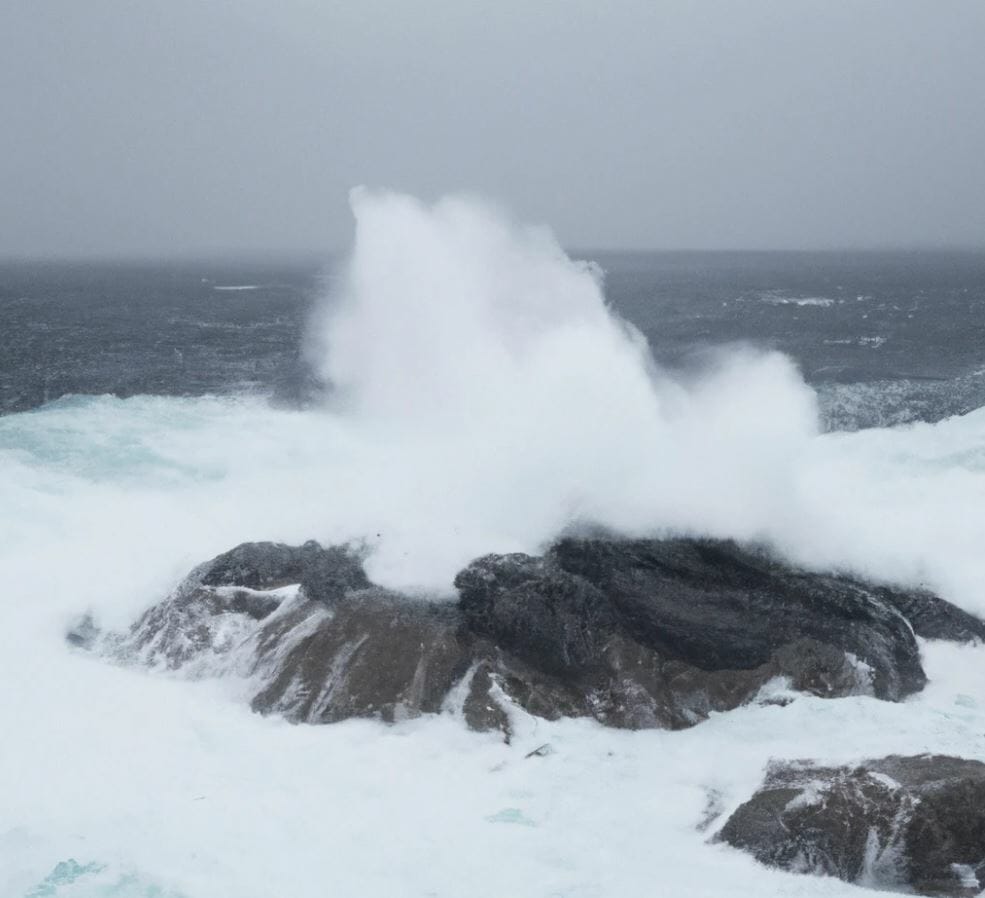 Swimming Pools: Both public and private swimming pools are common places for drownings, especially for children. Inadequate fencing or lack of supervision can increase the risk.

Bathtubs: This is especially a risk for infants and very young children, but also for the elderly or those with mobility issues.
Beaches: Natural bodies of water like oceans and seas present a higher risk due to currents, tides, and sometimes unpredictable conditions. Lack of lifeguard supervision can also be a factor.
Lakes and Rivers: These can also be dangerous due to undercurrents, sudden changes in depth, and the potential for fatigue or cramping while swimming far from shore.
Spas and Hot Tubs: The warm water can lead to drowsiness and accidental drowning, and the powerful jets can sometimes trap swimmers.
Boating Accidents: Drownings can occur following boating accidents in open water, as well as from water sports such as water skiing, tubing, wakeboarding and more. Scuba diving and free diving is another sport that sees drownings on a more frequent basis than we'd like to see.
Floods: Natural disasters like floods can lead to accidental drownings, often due to the swift currents and debris in the water.
Irrigation Channels or Ditches: These can be dangerous due to their unexpected depths and sometimes steep, slippery sides.
Drowning accidents can result from various negligent actions
Preventable drowning accidents are a common and devastating occurrence that can result from a wide variety of negligent actions. Negligent actions can include actions taken by the responsible party, as well as inaction or lack of reasonable care in providing adequate supervision or taking necessary precautions to protect against risks and hazardous situations.
In specific cases, the negligence of the responsible party is often easily identifiable. In other cases, it requires a detailed investigation to determine exactly what went wrong and who could be to blame.
Examples of negligent behavior that may cause preventable drowning accidents include failing to provide or maintain proper safety equipment for their pool or spa or other bodies of water, improperly maintaining fences, barriers, locks or alarm systems around such areas, failing to ensure adequate supervision for those persons near dangerous areas and not warning swimmers of potential risks.
Negligent parties can also be held liable if they fail to take steps to address a known hazard or failure to make needed repairs on swim areas and other associated facilities in a timely manner. Further, businesses or schools that host large numbers of people at pools, lakes, rivers or oceans may be liable if they fail to provide warnings about risks associated with swimming in such areas and do not take appropriate action when necessary.
On one hand, various types of reckless behavior can certainly lead to preventable drowning accidents. On the other hand, sometimes an accident is unavoidable due to the presence of multiple variables combined with natural forces out of anyone's control. It is up to experienced legal professionals to examine all aspects of the situation and determine where the liability lies so that victims and their families can seek justice for their losses.
When searching for a drowning accident attorney in Los Angeles, it's essential to find an experienced legal partner who has a top-tier law degree and credentials like board certifications, strong dedication towards their profession, and proven expertise in litigating drowning accidents or personal injury cases.
It's vital to consider the attorney's personality, work style, communication skills, and track record of previous achievements to establish a strong client-attorney relationship based on mutual respect and trust. Carefully evaluating these aspects while analyzing various legal partners will help clients find an ideal attorney who can represent them most effectively and achieve better outcomes.
Role of a Specialized Attorney
An experienced attorney specializes in handling drowning accident claims and helps clients navigate through difficult times while providing legal guidance throughout the healing process. Specialized attorneys will fight for fair compensation against negligent parties such as property owners, aquatic facilities or manufacturers of faulty swimming equipment. They represent individuals and families who have been victims of wrongful deaths and catastrophic injuries due to drowning.
These legal experts combine their professional knowledge with personal experience to help clients through complicated legal proceedings. They investigate every angle of the accident to build a strong case for their client's benefit while providing emotional support and guidance to help families through difficult times.
At times, attorneys will go that extra mile when arguing their client's case, demonstrating how the responsibility of the accident lies on the other party. For instance, in a recent case where a five-year-old boy died in a pool accident, the mother demanded compensation from the apartment complex, accusing them of ignoring recognized safety parameters related to swimming pools. The attorney took the assistance of expert witnesses and built a case that considered every detail related to the property pool, further proving that the management was indeed responsible for ignoring security measures such as failing to install a proper fence or lockable gate.
It can be argued that some people might not require an attorney's help when they file claims against negligent parties or insurance companies. They could file an insurance claim themselves and get replacement costs paid relatively quickly; however, this system can be complicated and challenging to navigate without proper legal training. Missteps can severely affect one's chances of securing full compensation for medical bills as well as pain and suffering related expenses.
While filing an insurance claim without legal guidance is like driving down a freeway without knowing any traffic rules, it's essential to have someone who understands the complexities of drowning accidents laws — especially if you want fast results and fair compensation.
Legal representation in such cases is pivotal since many liability factors come into play. For example, California law requires those found guilty of negligence at swimming pools to pay reasonable settlements due to wrongful death suits filed by surviving family members.
Client Representation 
One of the main reasons why people seek the help of an attorney is to represent them in their lawsuit. In cases of drowning accidents, a lawyer with experience and expertise in this area can make all the difference when it comes to protecting your rights and getting the compensation you deserve.
Imagine if you lost a loved one due to a swimming pool accident at a public facility. The trauma and emotional stress would be overwhelming, and it would be difficult to navigate the legal complexities on your own while taking on the city and their lawyers. By working with a drowning accident attorney, you can have peace of mind knowing that they will represent your best interests in court.
A specialized drowning accident attorney will have extensive knowledge of the laws and regulations pertaining to swimming pools, beaches, and other aquatic environments in Los Angeles and surrounding cities. They will also have experience dealing with insurance companies, local authorities, and other key players involved in these types of cases.
Some may argue that they can handle their own case without legal representation, but this can often lead to unfavorable outcomes. Without a lawyer on your side, you may not be aware of all your legal options or know how to negotiate effectively. Plus, dealing with legal matters while grieving can be incredibly stressful and time-consuming.
So if you want someone who can represent you effectively in court while providing compassionate guidance every step of the way, turn to a specialized drowning accident attorney.
Why Personal Experience and Expertise is Key
In the complex terrain of drowning and near-drowning cases, the benefits of working with an attorney possessing both personal experience and professional expertise cannot be overstated.
Derek Pakiz is the embodiment of this ideal blend. As the nation's presumptive foremost authority in drowning and near-drowning cases, Mr. Pakiz's decades of supervisory and hands-on lifeguarding experience as well as a decades-long boat owner make him uniquely equipped to empathetically navigate the intricacies of these cases, providing clients with much-needed support.
Imagine, for instance, the aftermath of a near-drowning incident at a hotel pool during a vacation. The physical injuries, the financial burdens, and the legal complexities can be overwhelming. Mr. Pakiz, however, understands these scenarios from a personal and professional standpoint. His lifeguarding background combined with his legal acumen allows him to provide a comprehensive understanding of your unique situation.
Mr. Pakiz's personal experience with drowning incidents enhances his ability to anticipate potential challenges and provide invaluable insights. His experience and consulting isn't theoretical – it's practical, tested, and proven. Navigating unfamiliar legal territory can be daunting, but with Mr. Pakiz, it's akin to having a seasoned guide who has walked the same path, helping you avoid pitfalls and stay on course, all while providing emotional support.
While some might argue that personal experience is not essential for an attorney, as long as they have expertise in drowning cases, there is no denying that the combination of personal experience and professional expertise brings a depth of understanding and representation that is unmatched.
Derek Pakiz isn't just a legal expert in drowning accidents; he's lived the reality of these situations and has rescued swimmers and waders countless times from SoCal's beaches.
This combination of experience and expertise makes him a truly exceptional advocate in these cases. Choose Derek and the Reeves Law Group, a Los Angeles-based drowning accident attorney, for the rare blend of personal and professional expertise that can help turn the tide in your favor.
Working with a Local Los Angeles-based Drowning Lawyer
When it comes to drowning accidents, it is vital to work with a specialized attorney who has experience in handling these types of cases. However, there are several advantages to collaborating with a local drowning lawyer specifically.
Firstly, working with a local lawyer means they are familiar with the specific laws and regulations in Los Angeles County. They have likely worked on cases similar to yours and know how to navigate the intricacies of the legal system. This experience can prove invaluable when fighting for compensation for medical bills, lost wages, and pain and suffering.
An additional advantage of collaborating with a local drowning lawyer is that they will have connections within the community. These connections could include medical professionals, private investigators, or other experts who can provide evidence to support your case. Additionally, local lawyers often have established relationships with judges and opposition attorneys which can help streamline the legal process.
Furthermore, a local drowning lawyer will be accessible to you throughout your case. You will not have to contend with time differences or long travel times when scheduling meetings or phone calls. A personal connection between you and your attorney lends itself to better communication which is essential when discussing critical details regarding your claim.
A study conducted by The American Bar Association found that effective communication is one of the most crucial elements in successful client-attorney relationships. They noted that "communication breakdowns" were responsible for approximately 60% of all grievances made against lawyers. By working alongside an accessible local drowning lawyer, you can be sure that communication issues will not impede the progress of your case.
However, some may argue that hiring a non-local drowning lawyer who has more experience in handling these types of cases might be more beneficial. While it is true that experience is crucial in personal injury law, working with an attorney who does not have knowledge of local laws and regulations could potentially harm your case. Additionally, having to work around different time-zones or coordinate travel arrangements can cause unnecessary stress during an already difficult time.
Collaborating with a local drowning lawyer is similar to choosing a neighborhood doctor over a remote specialist. While both are qualified, a local attorney will have deep ties within the community who can provide essential support throughout the entire legal process.
In 2020, there were over 3,500 registered lawyers practicing personal injury law in Los Angeles County. A very small subset of these lawyers specialize in drowning and swimming pool accident cases.
According to California's Department of Public Health, between 2015-2017, Los Angeles County had an average of 55 unintentional drowning deaths per year, highlighting the potential need for specialized drowning attorneys in the region.
Navigating Legal Complexities
Filing a drowning accident case involves navigating complex legal procedures which can become overwhelming for someone who may also be grappling with physical or emotional trauma following the incident. A specialized drowning lawyer will handle these intricacies on your behalf and guide you through every step of this challenging journey.
A significant legal complexity that personal injury victims struggle with is trying to figure out how much compensation they deserve for their injuries. An experienced drowning accident attorney knows all about damages, including extensive medical bills and the lost wages caused by upheaval in work and life after the incident. They are also capable of estimating other types of compensation the victim might be owed such as pain and suffering costs or compensation for loss of quality of life.
By working alongside professionals with specialized knowledge, clients are typically able to receive 3.5 times higher settlement compensation than those who attempt to navigate such areas themselves independently.
Another legal complexity is dealing with insurance companies directly who often attempt to undervalue claims. Insurance adjusters regularly try to reduce payouts by placing blame on victims or raising counter-arguments that diminish the value of your compensation claim. A local attorney who specializes in drowning accidents will understand how to fend off these tactics and go head-to-head with insurance providers for maximum compensation.
For example, after a campground drowning accident that occurred in Los Angeles, my client was struggling to pay mounting medical bills from severe injuries. An insurance adjuster unsuccessfully attempted to hold them responsible for negligence and limit their compensation payout. As their attorney, I communicated with the insurance provider on my client's behalf and was able to secure ample compensation which covered all their treatment costs and relieved them of any further financial strain.
However, some believe it is cheaper to solve legal issues without an attorney instead of hiring one. While this may initially seem financially prudent, not seeking legal counsel may result in receiving less compensation or even losing entirely due to lack of knowledge regarding the legal procedures involved.
Navigating legal complexities is similar to attempting to solve complicated medical problems yourself. Without proper training or guidance from professionals, it is incredibly risky as a misstep can have considerable consequences. Likewise, attempting to navigate the complex web of legal intricacies without expert guidance is foolhardy as just one mistake or unknowingly signing over necessary rights can result in significant losses.
Contact Our Drowning and near drowning Accident LAW FIRM
Derek Pakiz has won thousands of cases, including numerous swimming pool and other drowning cases, and have earned a reputation for professionalism and competence. We have the experience, skill, and resources to ensure that our clients will obtain optimum representation in their wrongful death or accident claim.
Call our drowning accident attorney at (213) 271-9318 or contact us for a free consultation. For your convenience, we make home and hospital visits throughout the Los Angeles area.
[Written by Derek Pakiz. Article updated on 2023-06-03]