California Burn Injury Lawyers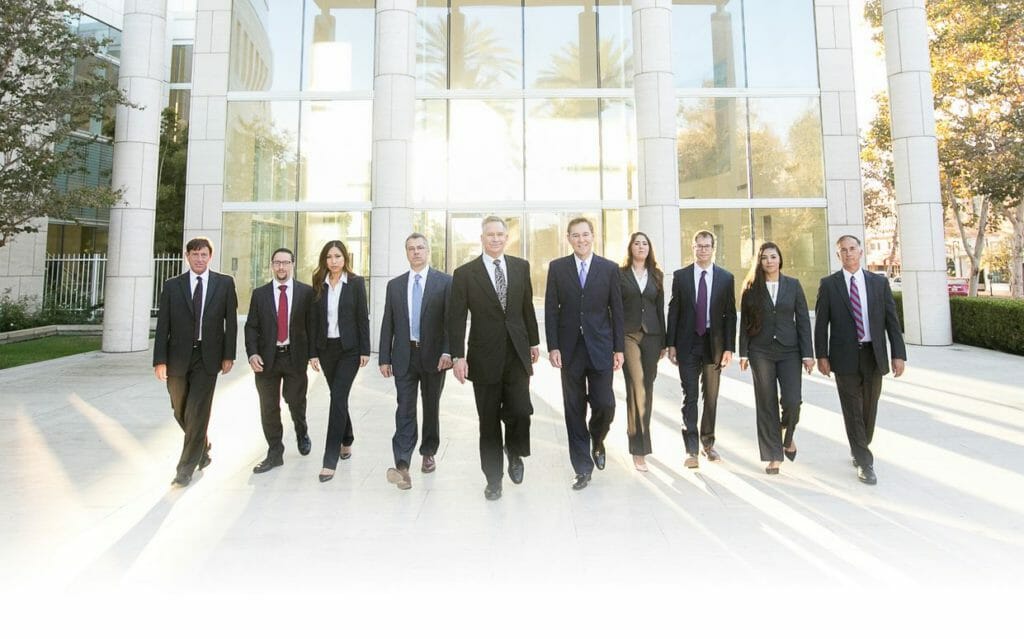 According to the American Burn Association, each year there are 1.1 million burn injuries in the United States, which require treatment. Approximately 45,000 of these injuries require hospitalization and approximately 4,500 of these victims die. Many of these injuries are caused by the negligent, reckless or intentional conduct of another party.
Burns may result from fires, automobile accidents, work-related injuries, defective products and many other causes. These injuries often cause extreme pain and can lead to life-threatening infections and severe disfigurement.
Often a victim faces many years of on-going treatment and surgeries, resulting in extremely high medical bills. Many people find themselves temporarily or permanently disabled, and may have many months or years of lost income.
If you or a loved one has suffered an accidental burn injury, it is vital that you contact an experienced attorney with proven success in recovering substantial compensation for burn injury victims.
Read what clients have to say

about The Reeves Law Group Burn Injury Lawyers

Blaise Patzkowski and Robert Reeves did an excellent job on my case. This firm was able to work to extremely hard on my case to achieve the maximum possible result. I was totally happy with the whole situation. Blaise Patzkowski was able to work with the doctors quickly to expedite my check to me and the settlement really helped me out in my current situation. Please call this firm and work with these lawyers if you want quick honest service. I promise you will not regret it.

Reviewer: Tamier

5 out of 5 stars
Classification of Burns
When handling a burn injury case, it is important to understand the medical and financial impact of the various classifications of burns. Burns are classified by type or cause. The most common types are thermal burns, chemical burns and electrical burns. Thermal burns are caused by an external heat source, which raises the temperature of the skin and causes the death of skin and underlying tissue. Flames, steam, scalding liquids and hot metals can all cause thermal burns. Chemical burns are caused by caustic chemicals such as acids, alkalies, detergents or solvents coming into contact with the skin or eyes. Electrical burns are caused by electric current passing through the body.
Degrees of Burns
Burns are further classified by degree or depth. First degree or superficial burns damage only the epidermis or outer layer of skin. The skin is red, painful and dry with no blisters. A mild sunburn is usually a first-degree burn. Second degree or partial thickness burns involve both the epidermis, or outer layer of skin, and part of the dermis, the second layer of skin. A second-degree burn is red, painful and involves blistering. Third degree burns are also known as full thickness burns. A third-degree burn destroys the first and second layers of skin and may even damage the underlying bones, muscles and tendons. The burn area appears white, leathery or charred. There is often no pain associated with a third-degree burn because the nerve endings in the tissue have been destroyed.
Severity is also judged by the amount of body surface area involved. The greater the total body surface area (TBSA) of the burn, the more serious the burn:
MINOR BURNS
< 10% total body surface area in an adult
< 5% total body surface area in the young or elderly
< 2% full thickness burn
MODERATE BURNS
10-20% total body surface area in an adult
5-10% total body surface area in the young or elderly
2-5% full thickness burn
MAJOR BURNS
> 20% total body surface area in an adult
> 10% total body surface area in the young or elderly
> 5% full thickness burn
Minor burns can often be treated at home or at a doctor's office. Moderate burns should be treated at a hospital. Major burns should be treated in a specialized burn unit of a hospital.
Burn Treatment
When a person's skin is burned, nerve endings are damaged, causing extreme pain. In fact, many medical professionals consider serious burns to be the most painful type of injury one can experience. These injuries often lead to infection due to the damage to the skin's protective barrier. Up to 10,000 people in the United States die each year because of burn-related infections.
Treatment for serious burns may involve the surgical removal of dead tissue, which is called debridement. If the tissue has been damaged to the point where it cannot heal, a skin graft may be needed. This involves taking a piece of skin from an unburned area of the body and transplanting it to the injured area. The burn victim will also need to undergo physical therapy to minimize scarring and to keep the injured areas from becoming inflexible. In children, skin grafts may have to be replaced as the child grows, since the grafts will not expand.
The Outcome
Burn treatment has made steady progress in recent years. Victims with injuries that were once considered fatal may now survive. Twenty years ago, burns covering half the body where routinely fatal. Today, patients with burns covering up to 90 percent of the body can survive, although normally these injuries leave serious and permanent impairments.
Burn victims suffer physically, emotionally and financially. They may face many years of medical care, nursing care, physical therapy and psychological care. Survivors of serious accidents may have to live with disfigurement, scarring and life-long emotional distress. In addition to these physical hurdles, victims also face astronomical medical bills, loss of earnings and other monetary damages.
Selecting a Burn Injury Attorney
If you or someone close to you has suffered a serious burn injury, it is vital to contact a law firm with substantial experience in handling the legal, physical and emotional challenges facing burn victims. Our attorneys understand the complex legal and medical issues involved in burn injuries and have the skill to effectively present these issues to a jury. We are a large and well-respected law firm with the substantial resources necessary to prosecute the most complex cases. Our firm has a proven track record of obtaining substantial recoveries for our clients in a wide range of cases.
Call (213) 271-9318 or email us at Contact@RobertReevesLaw.com for a free and immediate case evaluation. For you convenience, we make home and hospital visits.