California Train Accident Attorney
Derek Pakiz at the Reeves Law Group is a distinguished California-based train accident attorney who primarily focuses on cases involving train collisions, derailments, pedestrian-train incidents, car vs train crossing accidents, and a myriad of related occurrences.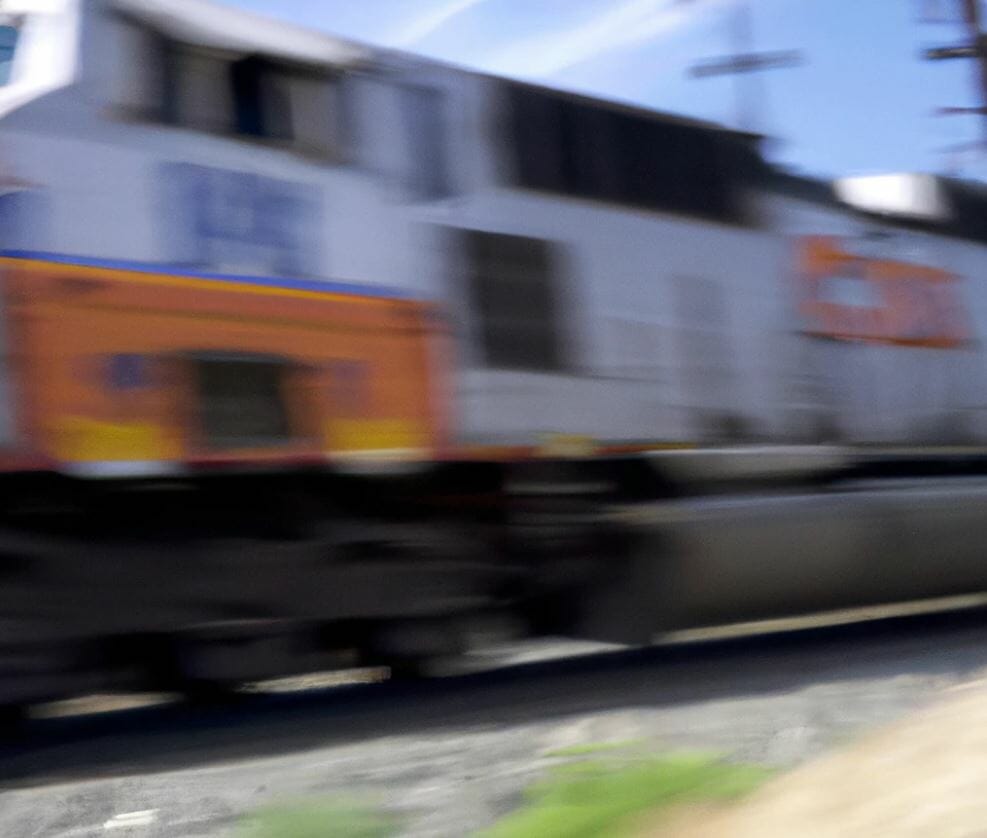 With a professional journey spanning over three decades, Derek and our firm have honed our expertise in a wide variety of train and railroad accident and catastrophic injury cases, establishing a unique footprint in the domain of train accident law and the amount of money/compensation recovered.
Why work with us? The Reeves Law Group is a highly-rated and reviewed California personal injury law firm that has garnered national recognition in Newsweek's "10 Best Personal Injury Attorneys" in the US, with an impressive record of over $250 Million in verdicts and settlements awarded.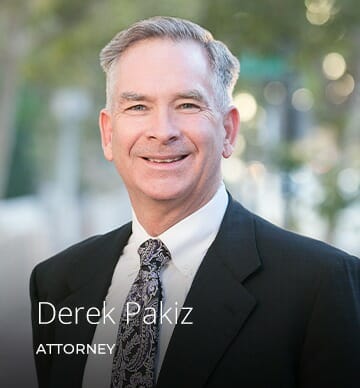 If you or a loved one has been affected by a train accident or derailment and are dealing with physical or psychological injuries, attorney Derek Pakiz and the Reeves Law Group is ready to help you throughout California. As a law firm, our objective is to secure the resources you require to heal and rebuild your life following such a traumatic incident. Call us today at (213) 271-9318
About our Firm: Our firm has successfully represented numerous high-profile train accident victims, and we stand committed to ensuring fair compensation. We take immense pride in having reclaimed over $250,000,000 in personal injury verdicts and settlements for our clients throughout southern and northern California who are facing challenging times.
Call (213) 271-9318
For a Free Consultation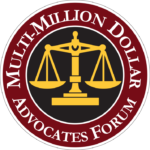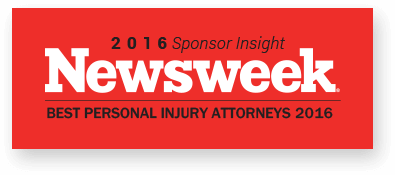 Derek Pakiz and The Reeves Law Group are unwavering in their commitment to uphold the rights of everyday individuals who often find themselves with limited options. If you've suffered a severe injury due to a train accident and are in need of a specialized train accident law firm in California, connect with us today.
Due to the cost and difficulty, not every law firm or attorney has the resources or the desire to pursue a train accident case, especially if it wasn't a major derailment or mass casualty event. We however have the resources and the skills and the desire, please contact us if you would like to find out more.
Can you afford our services? Yes! Our train accident firm offers free contingency fee (meaning no fee until you win) counsel on legal rights and responsibilities associated with train accidents and have broad and specific expertise in negotiating with railroad and other large company's insurance. When necessary, we are highly adept at filing lawsuits and proceeding to court to recover damages for our clients. Our ultimate objective is to triumph in your case and secure just compensation for you.
Please contact us today for a free consultation. We are not just generalists in handling train accident lawsuits; we specialize in them.
Why Hire The Reeves Law Group after Your Train Accident injury?
Over $250,000,000 Recovered for Our Clients
Newsweek's 10 Best Personal Injury Attorneys
No Fee Guarantee – No Fees Unless We Win
If you or your loved one has sustained a train accident or train-related injury anywhere in California, Call (213) 271-9318 or contact us for a free consultation. We can provide you with formal legal advice about your train accident and potential premises liability claim against a public transit or private railroad corporation.
How can our law firm help in a train accident?
A Los Angeles train accident attorney like us can offer specialized legal advice and representation to victims and their families who have endured injuries or fatalities as a result of train accidents.
They can assist in probing the details of the incident, pinpoint liable parties, negotiate with insurance companies, and seek just compensation through litigation if needed. It is crucial to engage the expertise of a seasoned attorney immediately after such an incident, as there may be restrictions on the timeframe for filing a claim.
Regrettably, train accidents can rapidly lead to grave physical injuries due to the intense force and velocity involved. This can translate to considerable economic and non-economic damages, as victims may need ongoing medical support for the rest of their lives.
Our firm is active and can handle your train accident case in the following cities and metros throughout California:
San Diego
Chula Vista
Anaheim
Santa Ana
Long Beach
Los Angeles
Irvine
Riverside
San Bernardino
Fontana
Moreno Valley
Oxnard
Bakersfield
Fresno
Modesto
Stockton
Sacramento
Elk Grove
Roseville
San Francisco
California train Accident information and statistics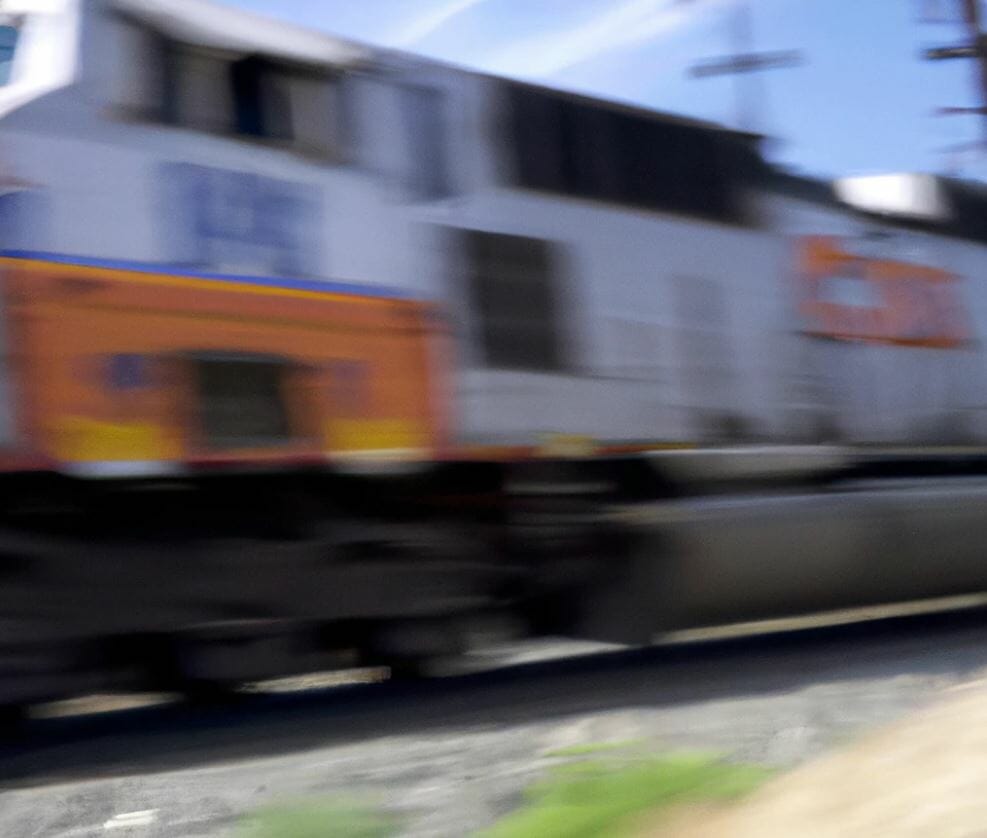 When you think about traveling by train, as opposed to any other mode of transportation, do you normally think that it is a safer option than the car or the airplane?
If you are like most people, the answer is probably "Yes." Many people are afraid of airplanes, and we all know that the highways can be very dangerous, but when a train wreck happens, we are genuinely shocked. How could this have happened? How can train accidents be prevented?
Our preconceptions aside, train crashes are far more common than we would like to think. Accidents happen when cars and trucks stall or are left purposely on railroad tracks, locomotive operators get distracted, or when equipment problems occur. Other crashes may be caused by confusing signals at road crossings over rail lines. Have you ever driven through the Cajon Pass between the San Bernardino Mountains and seen the train tracks there? Easy to imagine what could happen if a BNSF or Union Pacific Railroad freight train lost it's brakes there!
The numbers tell the story. In 2007, there were 13,236 train accidents nationwide, including crashes, derailments and motor vehicle/train collisions.
In California alone, there were 199 accidents in 2005, 189 in 2006 and 152 in 2007. These numbers, which seem high, do not even include incidents such as train crashes involving motor vehicles at road crossings.In the first half of 2008, while there were 62 train accidents in California, none of them were fatal. Then, in September 2008, the Chatsworth Metrolink wreck happened and the vulnerability of train passengers, workers and crew members to injury and death from train wrecks became glaringly apparent. It was the deadliest American train crash in 15 years.
When a train crash happens, the emotional and financial toll on victims and their families cannot be overestimated. Fortunately, the law offers some recourse for those who were injured, so that the parties at fault for the wreck bear the costs of their actions rather than the innocent passengers and employees.
Who investigates Amtrack train accidents in California?
In California, Amtrak train accidents are primarily investigated by the Federal Railroad Administration (FRA), a branch of the U.S. Department of Transportation. The FRA is responsible for enforcing rail safety regulations, administering railroad assistance programs, conducting research and development in support of improved railroad safety and national rail transportation policy, providing for the rehabilitation of Northeast Corridor rail passenger service, and consolidating government support of rail transportation activities.
What does an accident involving a train entail?
A train accident can encompass a variety of incidents, including collisions, derailments, and other events involving the operation of on-track equipment that cause reportable damage above an established threshold. It also includes impacts between railroad on-track equipment and highway users at crossings, and all other incidents or exposures that cause a fatality or injury to person(s).
Does NTSB investigate all train crashes?
The National Transportation Safety Board (NTSB) is an independent federal agency responsible for investigating and determining the probable cause of select rail passenger accidents, as well as all civil aviation and selected highway, marine, and pipeline accidents in the United States. However, not all train crashes are investigated by the NTSB; the scope and extent of their investigations depend on the nature of the accident.
What are the most common injuries in a train accident?
The most common injuries in a train accident include fractured or crushed bones, amputations, and spinal cord injuries, such as nerve damage and paralysis. These injuries can affect either one area or entire portions of a victim's body, leading to paraplegia or quadriplegia. Many spinal cord injuries involve multiple surgeries, as well as extensive rehabilitation.
What was the deadliest train incident in California?
As discussed above, the deadliest train incident in California was the Chatsworth train collision in 2008. This event is the deadliest railway accident in Metrolink's history, and the worst in the United States since the Big Bayou Canot train disaster in 1993. The collision resulted in 25 deaths.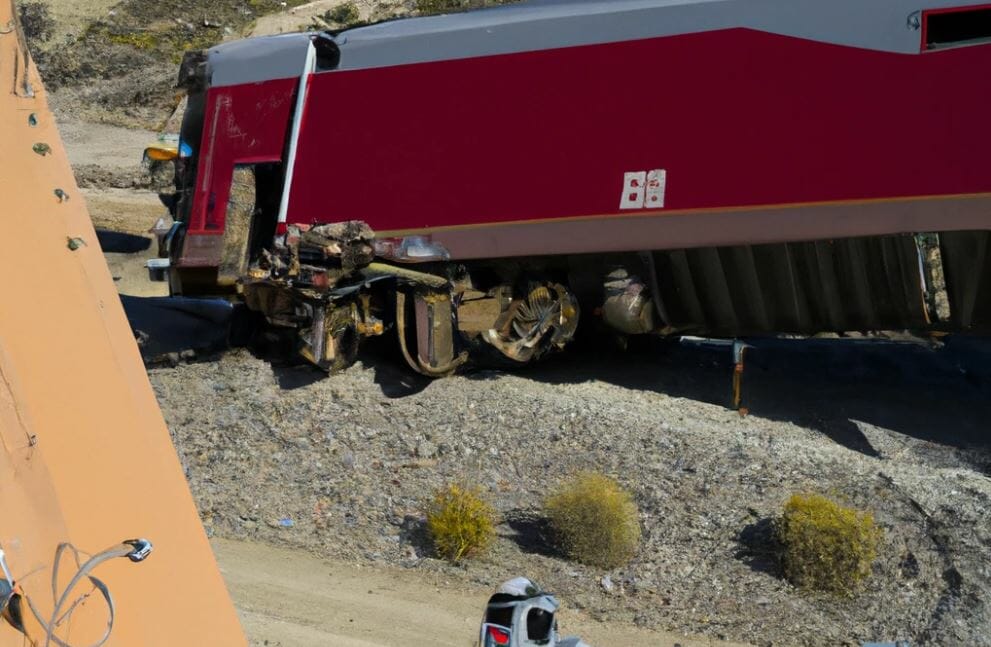 Important California laws regarding train safety and injury

Here are some important laws related to public safety and to reduce accidents and injuries relating to trains in California:
Public Utilities Code – PUC § 309.7

Legal Description: This law requires the California Public Utilities Commission (CPUC) to adopt rules and regulations for the safety of the public and employees at railroad grade crossings.
Layman's Description: This law mandates the CPUC to create safety rules for both the public and employees at places where roads cross railroad tracks.

Public Utilities Code – PUC § 315

Legal Description: This law mandates the CPUC to require every public utility to construct, maintain, and operate its line, plant, system, equipment, apparatus, tracks, and premises in a manner so as to promote and safeguard the health and safety of its employees, passengers, customers, and the public.
Layman's Description: This law requires public utilities, including railroads, to ensure their operations and equipment are safe for employees, passengers, customers, and the public.

Public Utilities Code – PUC § 421

Legal Description: This law requires every public utility to file with the commission a report stating in detail the amount of all accidents arising from or in connection with its operations, in such form and at such times as the commission may require.
Layman's Description: This law requires public utilities, including railroads, to report all accidents related to their operations to the CPUC.

Public Utilities Code – PUC § 760

Legal Description: This law mandates the CPUC to ascertain and fix just and reasonable standards, classifications, regulations, practices, measurements, or service to be furnished, imposed, observed, and followed by all public utilities.
Layman's Description: This law allows the CPUC to set fair and reasonable standards and regulations that all public utilities, including railroads, must follow.

Public Utilities Code – PUC § 768

Legal Description: This law requires every public utility to furnish and maintain such adequate, efficient, just, and reasonable service, instrumentalities, equipment, and facilities, as are necessary to promote the safety, health, comfort, and convenience of its patrons, employees, and the public.
Layman's Description: This law requires public utilities, including railroads, to provide and maintain adequate and efficient services and equipment to ensure the safety and convenience of its customers, employees, and the public.

Public Utilities Code – PUC § 768.5

Legal Description: This law mandates the CPUC to require every public utility to construct, maintain, and operate its line, plant, system, equipment, apparatus, tracks, and premises in a manner so as to promote and safeguard the health and safety of its employees, passengers, customers, and the public.
Layman's Description: This law requires public utilities, including railroads, to ensure their operations and equipment are safe for employees, passengers, customers, and the public.

Public Utilities Code – PUC § 771

Legal Description: This law requires every public utility to file with the commission a report stating in detail the amount of all accidents arising from or in connection with its operations, in such form and at such times as the commission may require.
Layman's Description: This law requires public utilities, including railroads, to report all accidents related to their operations to the CPUC.
What Should I Do If I have Been in a Train Accident in CAlifornia?
Here are some things you can do after a train accident to ensure you will get the best possible recovery for your injuries and property damage:
Preserve evidence: You may think that the "authorities" who are investigating the causes of the train crash will gather all the evidence you may need in a future claim, but the train company will have its own self-interests in mind when investigating the accident, and local and federal government representatives may or may not do a thorough job. Even though you are not an investigator, take notice of as many circumstances surrounding the wreck as possible. Was there an attempt to brake before the train crashed? Where did impact occur? Who was present, both in the train and on the ground at the time of the wreck? What was the weather like? Which emergency personnel responded to the crash? If your accident involved a train striking your car, store your car out of the weather, where it will be safe from tampering and further deterioration.
Keep discussion to a minimum: If there is any chance that you could be held even partially responsible for the events that led to the accident – for example, if you were crossing a railroad grade when a train crashed into your car – do not talk to investigators and others without first talking to a train accident lawyer.
If your vehicle was involved in the train crash, notify your insurer: When your insured car or truck is involved in any kind of accident, you must promptly inform your insurance carrier if you want to preserve your coverage for any accident-related claims. Keep in mind, however, that although your insurance company is in part there to protect you, its representatives will hold the company's interests above yours. That is why, even if you are insured, you should employ the services of your own train accident attorney when your car is involved in a train wreck.
Locate a reputable attorney to handle your train accident case: A lawyer with a thorough knowledge of how train crash cases should be handled, who understands the complicated laws surrounding such claims, and whose firm has the resources necessary to fight for your rights will prove your most valuable ally.
In the hours or days after a a train accident, the shock of being involved in such a catastrophic event may still not have worn off. You might be confused and wondering what you should do. Hopefully the above guide has helped!
Also, you can know that public and newsworthy nature of most train crashes makes one thing almost certain; if you were injured, somebody probably saw to it that you received medical attention. With that most immediate of concerns taken care of, perhaps you could use a road map for what comes next regarding the healing process and potential lawsuit process.
Who Can I Obtain Compensation From after a train crash or train vs car accident?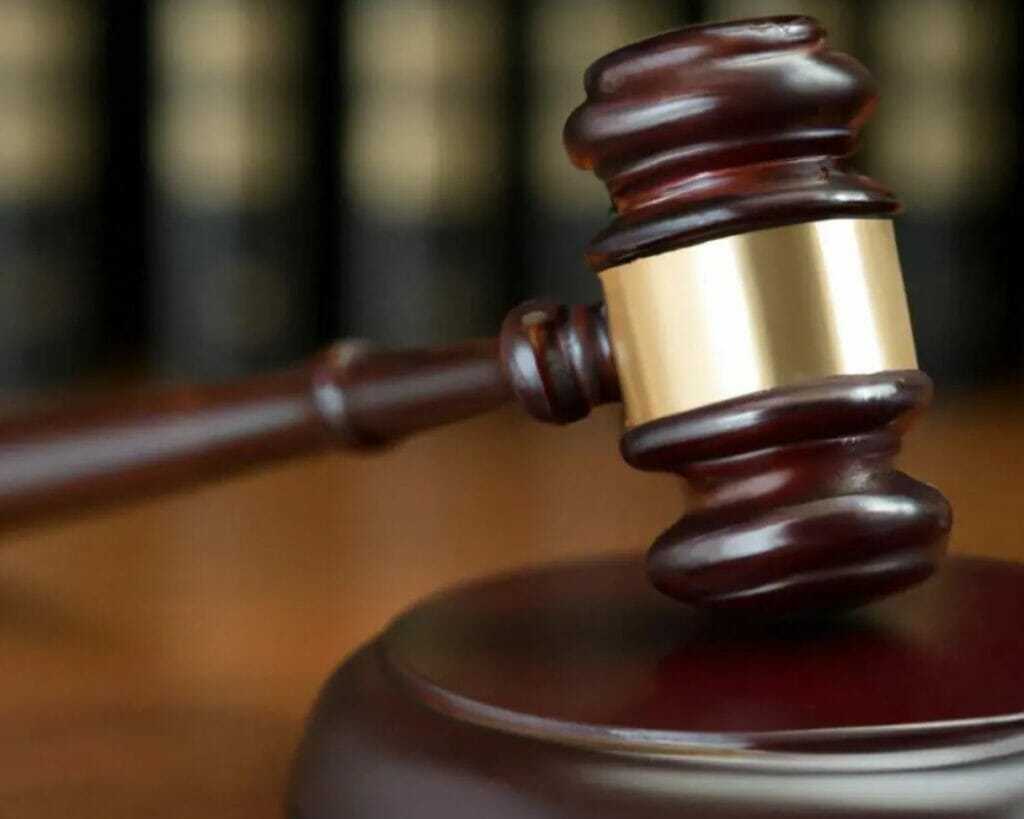 As with all transportation accidents, each train wreck is unique. The accident may have a single cause or multiple, interlinking causes. A good train accident attorney – often with the help of accident reconstructionists, engineers and other experts – can look at the facts surrounding the incident and decipher all those parties and entities that were at fault or had blame in causing your injuries and property damage. Some parties who may be held responsible for compensation regarding your train crash could be:
The company or public agency that owns and operates the train – Passenger and freight train companies must keep their trains, rail cars and other equipment in good repair. They also are responsible for hiring employees who are capable of doing their jobs, training and supervising them properly, and making sure that they are not so overworked that human errors become more likely. If they fail in any of these duties, and that failure causes an accident, they may owe reparations for deaths, injuries and property damage.
The track owner – The company or government entity that owns or controls the section of track at which your train accident occurred owes a duty to the passengers and workers using those tracks to maintain them in a safe condition.
A motor vehicle driver – If the crash involved a collision with a car or truck that was on the tracks when the train was passing, that vehicle's driver may be liable for damages caused by the accident.
The manufacturer of the engine, signal equipment or other equipment – Your accident may have been the result of an equipment failure on the train you were riding on, on the train that you collided with or in the rail yard, station or elsewhere along the tracks. If the equipment that failed was defective when it left the manufacturer, the company that produced it may be liable for your injuries, property damage and any deaths.
Largest Railroads that operate in California:
Union Pacific Railroad: One of the two major railroads in the western United States. It provides freight transport services in 23 U.S. states.
BNSF Railway: Also a major railroad that operates in the western U.S, providing freight services across 28 states.
Amtrak: The major passenger train operator in the United States, offering long-distance and commuter services across the nation. Key California routes include the Coast Starlight and the Pacific Surfliner.
Metrolink: A commuter rail system in Southern California, serving Los Angeles, Orange, Riverside, San Bernardino, Ventura, and San Diego counties.
Caltrain: Operates in the San Francisco Peninsula and the Santa Clara Valley, offering a commuter rail service.
Altamont Corridor Express (ACE): A commuter rail service in California's Central Valley, serving Alameda, San Joaquin, and Santa Clara counties.
Coaster: A commuter rail service operating in the coastal region of Southern California, connecting Oceanside and San Diego.
Capitol Corridor: An intercity passenger train system that operates in Northern California, connecting the San Francisco Bay Area to Sacramento.
San Joaquin: An Amtrak service operating in California's Central Valley, connecting the San Francisco Bay Area and Sacramento with Bakersfield.
Pacific Harbor Line: An industrial switching railroad in the ports of Los Angeles and Long Beach.
how do train accidents happen?
Like other transportation accidents, common causes for train accidents can include driver inattention, excessive speed, lack of adequate training and equipment breakdowns. In California, for example, about 48% of all train incidents that occurred in 2007 were caused by human factors, while approximately 5% were attributed to equipment defects. But crashes are sometimes also caused or made worse by problems unique to the train industry.
The sheer size and weight of locomotives and a string of rail cars makes braking a train to avoid a crash a very slow process. As evidenced by the high number of accidents after which an engineer says something like, "I saw him on the tracks ahead but I just couldn't stop in time," the difficulty of stopping a fast-moving train makes some train accidents seem almost unavoidable. Couple a train's slow braking capabilities with the fact that so many roads used by cars and pedestrians bisect train tracks and you have a recipe for disaster.
Fatigue in drivers and other train personnel is also widespread and another cause of these train wrecks. These workers are sometimes asked to work long shifts in order to get a train turned around and back to its starting point in time for another run. Although there are regulations in place defining how long workers may remain on the job at a single stretch, these rules are not always followed. When people are tired they are more likely to make mistakes, or even to fall asleep while working.
Some train cars, like the Metrolink commuter trains used in Southern California, may be pushed from behind instead of pulled by an engine out in front of the cars. When cars that are being pushed are involved in a crash, the likelihood of derailment increases because the engine continues to push the cars forward after impact.
Some rail crossings are only infrequently used, and the fact that they are remote means that their maintenance may be neglected. Although plants and other obstructions that could interfere with a car driver's view of the tracks are supposed to be kept clear, the likelihood of a wreck involving a road vehicle increases substantially when this is not done.
These are just some of the things unique to the train industry that can lead to a crash or worsen the effects of another type of train accident. Some of these factors can be easily controlled, while others cannot. Those that are capable of being controlled may become a basis for a a victim's recovery when those in charge failed to take the precautions that might have avoided an accident.
how much money can be Recovered in a Train Accident Case?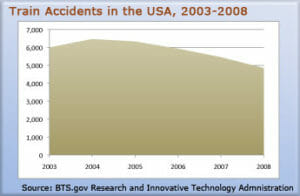 Because each train crash is different, and every victim's injuries and losses are unique, the types of damages (money) available in each case will vary.
When an accident happens and you are injured, or a loved one is maimed or killed, money damages may not seem adequate to compensate you for your losses. Still, such damages can help to ease the pain and pay for the services and living needs of the victim and his or her family.
Qualified California train accident attorneys can help you decide if you should seek damages for.
Medical Bills and Home Health Care Costs – Trains are large, often fast-moving, vehicles and they can do considerable damage to those inside and outside the train in a crash. The likelihood that you or your loved one involved in a train accident were injured and will need medical care, perhaps indefinitely, is great. The responsible parties can be made to cover the costs of that train-crash-related care.
Medical Monitoring – Money to pay for health screenings may be necessary. For example, if you suffered a back injury and there is a high risk that you will develop additional spinal problems in the future, money to cover the monitoring of your medical condition may be sought.
Property Damage – You may be entitled to compensation for damage to your property if, for example, a train struck your car, or your laptop computer was thrown about during a train wreck.
Impairment of Earning Capacity – The injuries suffered in a crash can be catastrophic, and even those accident victims who are able to return to a productive life may find that they can no longer perform the heavy mental and physical tasks their jobs require. When a lower-paying job is all that you can now perform, you may be able to recoup some of your earning loses from the defendants or their insurers.
Lost Wages – When you miss work because of injuries you may be entitled to recoup your lost wages through your claim.
Pain and Suffering – Damages for pain and suffering are meant to compensate you for the physical and emotional pain you experience due to the accident.
Life Care – Sometimes the injuries a victim receives are so bad that ongoing help will be necessary for him or her to handle everyday things, such as doing the laundry, buying groceries or driving to the doctor's office. Damages for life care needs may be sought in such cases.
Wrongful Death – If a loved one suffered a death, his close family survivors may be able to recover wrongful death damages.
Contact Our train Accident LAW FIRM
Because crucial evidence may be lost if too much time passes following a train crash, it is highly important that you find the right attorney as soon as possible following the accident to represent you. How? A plaintiff lawfirm with a proven record of success is your best bet.
The Reeves Law Group has litigated or settled thousands of personal injury claims on their clients' behalf, including train accidents, and they can put their expertise to work on your case. Our California train accident lawyer will work hard to get you the compensation you deserve for your injuries and property damage.
When you engage the services of a Reeves Law Group attorney, you are hiring someone who knows:
How to identify and locate all possible defendants;
How to preserve crucial evidence;
How to prove your case by hiring the best reconstructionists and experts in disciplines like train operations, train mechanics and track design;
How to find all important witnesses, including eye witnesses, and get their testimony to help bolster your claims;
How to negotiate with insurers, train operating companies, government entities and others to try to come to a satisfactory settlement of your case; and
How to fight on behalf of train accident claimants in court when settlement is not possible.
If you or a loved one have been injured in a train accident, please contact The Reeves Law Group at (213) 271-9318 or email us at Contact@RobertReevesLaw.com as soon as possible for a free consultation with an attorney.
Our personal injury lawyer and legal team can help you to get what you are entitled to, allowing you to recover as fully as possible from the physical, financial and emotional trauma you and your loved ones have endured in the aftermath of a train accident.
[Written by Derek Pakiz. Article updated on 2023-07-21]