California Product Liability Lawyers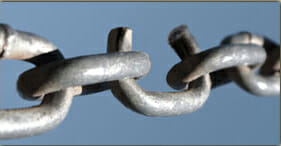 Each year, thousands of people are hurt by dangerous products that reach the market despite consumer protection laws and advanced manufacturing techniques.  Put simply, some companies are not as careful as they should be when bringing products (like medical devices, home appliances, automobiles, and beauty products) to the market.  If you or someone you love has been injured by a faulty, defective, or dangerous product, you should contact an experienced product liability lawyer right away.
Understanding California Products Liability Law

If you have been injured or made sick by a dangerous product, you may be considering filing a lawsuit.  A "product liability" (or "products liability") lawsuit gives consumers who are harmed by dangerous products a remedy for their injuries and other losses.  By filing a product liability lawsuit, a consumer may be able to recover damages for:
PAIN AND SUFFERING.  At The Reeves Law Group, we understand that a product-related accident can cause extreme pain and prolonged suffering.  By filing a product liability lawsuit, you may be able to recover an award for damages that takes into account any pain and suffering that you endured.
COSTS OF MEDICAL TREATMENT.  The cost of treating injuries or an illness caused by a defective product can be very high.  An ambulance ride alone can cost nearly $3,000.  If you incurred hospital bills or paid for medical treatment after an injury due to a dangerous product, you should speak with a product liability lawyer right away.
OTHER LOSSES.  If you file a product liability lawsuit and the court rules in your favor, you may be compensated for other losses.  This includes lost wages, as well as the amount by which your overall earning capacity has been diminished.
What Exactly is Personal Injury?
What to Do After You Have Been Hurt
If you or someone close to you has been injured by a defective product, you should keep the product and any packaging, instructions, and labels. These items are important in proving your case. Defective product cases can be very complex and expensive to prosecute. You should select a law firm with substantial expertise and resources. If you desire an immediate consultation on a defective or hazardous product case, please call a California product liability lawyer at The Reeves Law Group at (213) 271-9318 or email us.
Types of Product Liability Claims
There are three types of product liability claims.
DESIGN DEFECT.  A design defect occurs before a product is manufactured.  For example, a company may design a washing machine that has a defect in the latch mechanism of its door.  The problem is in the way the engineer originally designed the latch mechanism.  If the latch mechanism injures consumers, the company may be found liable for the defect in the washing machine.
MANUFACTURING DEFECT.  A manufacturing defect occurs when a product is being assembled and before it is sold.  If a company manufacturers 10,000 riding lawnmowers, a certain number of the lawnmowers might have a manufacturing defect that causes the seat to eject its operator during use.  In the event of a manufacturing defect, not all of the products that a manufacturer produces will be defective.  Just a few might have a defect that hurts consumers.  If the manufacturing techniques of a company cause defects in products that harm consumers, the manufacturer might be held liable for the consumers' injuries and other losses.
MARKETING OR ADVERTISING DEFECT.  In the event of a manufacturing defect or advertising defect, a company may be found liable for (1) advertising a product for a purpose for which it was unsuitable, or (2) failing to include proper instructions or warnings with the product.
Dangerous Product Statistics
The Consumer Product Safety Commission (CPSC) is the government agency tasked with protecting consumers from bad merchandise.  The CPSC is constantly conducting research on potential product hazards to reduce injuries and deaths caused by defective goods.  The following CPSC statistics give a glimpse into just how big of a problem faulty products can be.
Deaths, injuries, and property damage from consumer products cause more than $1 trillion in damage yearly.[1]
Over the last 5 years, the CPSC has been involved in recalling 473 products, involving 116 million recalled items.[2]
The CPSC estimates that between 2009-2011, fires caused by faulty products resulted in 2,260 deaths and $6.68 billion in property loss.  Cooking equipment was the greatest cause of these fires.
In 2013, there were more than 5 million consumer product-related injuries that sent adults between 25 and 64 years of age to the emergency room.[3]  There were nearly 2 million injuries to people age 65 and older.
The most common hazards associated with children's products include high quantities of lead in toys, high levels of phosphates in products, and toys that pose a choking hazard.[4]
Recent Product Recalls
Dozens of defective products are recalled each year due to the threat that they pose to consumers.  The following are a few of the large recalls that affected people nationwide.
In October 2014, The National Highway Traffic Safety Administration issued a consumer advisory recommending that people take immediate action on recall notices for nearly 8 million vehicles made with defective airbags.[5]
Williams-Sonoma agreed to pay a $700,000 fine for knowingly failing to report window coverings that posed a serious choking threat to children.[6]
Tectron International recalled 55,000 USB chargers due to a fire hazard.[7]
Responsibility for Defective Products
When a defective product causes an accident, many different parties in the distribution chain could be held liable.  Defendants could include:
The designer and manufacturer of the product
Parties that install or assemble all or part of the product
The product distributor
The retailer
What to Do After You Have Been Hurt
Seek medical help.  As with any accident, the first thing you should do is see a doctor and make sure that you receive treatment for your injuries.
Collect Evidence.  To the greatest extent possible, you should document the defective product.  Use a camera to photograph both the product and your injuries.  Write down your recollection of the accident.  If anyone saw the accident, record their testimony and contact information.
Store the product.  It is extremely important for you to put the defective item and all packaging and labels in a safe place.  Do not continue to use the product.  If you know about the defect, but keep using the product, you could lose your right to make a claim against the defendants.
Consult with a product liability lawyer.  Product liability cases can be extremely complicated due to the many parties who may be liable and the complex investigations needed to show how the product malfunctioned.  It is essential to have a seasoned product liability lawyer who can manage your case and precisely determine who is responsible.
Products Liability Attorneys Serving California
If you have been hurt or made sick by a defective product, you should speak with a California product liability lawyer right away.  The experienced lawyers at The Reeves Law Group will fight for your right to be compensated for injuries and losses you incurred as a result of a dangerous product.
For a free and confidential consultation with a defective products attorney serving California, call us at (213) 271-9318 or send us an email at Contact@RobertReevesLaw.com. We make home and hospital visits.