Los Angeles Construction Accident Lawyer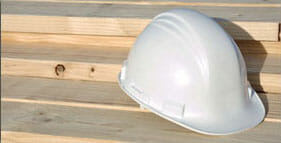 Featured in Newsweek's Top 10 Trial Lawyers, The Reeves Law Group specializes in cases involving serious injuries from construction site accidents and has recovered over $250,000,000 in verdicts and settlements for our clients.
We have successfully represented accident victims throughout Los Angeles and Southern California for over 30 years. Call (213) 271-9318 to contact a Los Angeles construction accident attorney today for your free consultation.
Call (213) 271-9318
For a Free Consultation
Why Hire The Reeves Law Group for Your Personal Injury Claim?
Over $250,000,000+ Recovered for Our Clients
Newsweek's 10 Best Personal Injury Attorneys
No Fee Guarantee – No Fees Unless We Win
Construction is all around us in our society. Working at a construction job site, or simply being on one, can be dangerous. If you have been injured in a construction accident, your rights depend upon whether you were a bystander or a worker at the site. When you are injured as a bystander, normal personal injury law applies and the person or entity at fault is responsible for paying for your injuries.
The situation is more complicated if you are employed at the site. The first thing to understand is that a worker injured at a construction site may be entitled to compensation from more than one source. Some construction accident attorneys overlook this important fact. When this happens, there is a good chance that injured workers will obtain less than what the law entitles them to receive.
Date Published: 09-14-2021
Why Hire a Construction Accident Attorney?
Anyone who has been injured on a Los Angeles construction site should seek the assistance of a construction accident attorney experienced and well-recognized in this sophisticated field of law. Hiring a construction accident lawyer with superior experience will help ensure that the case is thoroughly investigated and that all sources of compensation are pursued.
Time is of the essence in cases involving construction accidents. By their very nature, construction sites constantly change as work progresses. Evidence vital to a third-party claim can quickly be altered or destroyed. An experienced attorney with significant staff, experience, and financial resources can immediately launch an investigation into the causes of the construction accident and locate all responsible third-party defendants such as the construction company. The defendant and their insurance company will always put their own interests first and attempt to settle for less than what the injured construction workers deserve, which is why skilled legal representation is particularly essential to obtain maximum compensation in a comparative negligence case.
Because of the complexity of these cases, handling construction accident cases requires knowledge, resources, and competence. The Reeves Law Group will handle your case with diligence and expertise. We are a successful and well-established law firm with the legal resources to handle complex personal injury cases, especially those in the construction industry.
Common Injuries Caused by Construction Accidents
Most construction sites are dangerous work environments where any typical accident can lead to either severe injuries or death. According to the Occupational Safety and Health Administration (OSHA), in 2019, privacy industry employers reported an estimated 2.8 million non-fatal workplace injuries and illnesses. Of the 5,333 workers that died on the job in 2019, about 20% (1,061) were worker fatalities on construction sites, which accounted for one in five construction site fatalities for the year.
Even with safety regulations, common construction accidents such as falls from most building sites make construction work one of the most dangerous jobs.
Here are some of the more common accidents that can occur on construction sites that may cause serious or catastrophic injuries to construction workers:
Struck by Falling Objects: From tools dropped from a significant height to heavy equipment in use striking a worker by accident.
Improper Training for Construction Workers: Use of tools and other heavy equipment without adequate training.
Defective Equipment: When tools and other heavy equipment malfunction.
Electrical Accidents: Electrical wiring violations causing electrocutions from exposed wiring.
Exposure to Hazardous Chemicals: Causing illness, chemical burns, loss of hearing or sight.
Lack of Fall Protection Safety: To prevent employees from falling off scaffoldings, elevated work areas, or into holes in the floor. Also applies to working over dangerous equipment and machinery.
Getting Caught in or Between Objects: When a construction worker is pinned between two objects or equipment, or when their limbs are caught in a piece of machinery.
Injuries Sustained on Construction Sites
Some of the most severe physical injuries that construction accidents can cause include:
Closed Head Injuries / Concussions
Fractures and Broken Bones
Health Risk from Chemical Exposure
Amputations
Types of Compensation for Construction Workers
When accidents happen on construction sites where serious injuries occur, your medical bills, lost income, and other expenses because of the accident are first covered by your employer's workers' compensation insurance. This typically restricts a worker from filing a personal injury lawsuit against their employer for injuries and losses sustained from a work accident.
However, depending on the case, if a third party was involved and their negligence caused your accident and injuries, which means someone other than your employer can be proved to be at fault, then you may be able to also file an additional personal injury claim against that responsible third party for damages.
Third-Party Negligence
Construction accidents can be difficult cases when trying to prove negligence against the at-fault party. A construction project typically involves many different companies, people, and products. Property owners, general contractors, subcontractors, architects, and engineers all bear a certain amount of responsibility for providing a safe working environment at a work site.
Equipment manufacturers and suppliers also have a duty to supply safe equipment and materials. These third parties may be liable for any negligence that results in injuries to a worker if the worker is not their employee.
An advantage of third-party claims is that they can result in substantially greater compensation than what an injured employee receives through workers' compensation. For this reason, it is critical that the claimant hire a law firm that has extensive expertise and experience in cases involving construction accidents. A law firm with well-established credentials is more likely to investigate possible negligence on the part of all potential third parties, thereby increasing the chances of recoveries from all possible sources of compensation.
In a third-party suit, the worker can recover damages in the form of lost wages, impairment of earning capacity, medical costs, future medical costs, pain and suffering, and loss of consortium. However, the burden of these cases is that the negligence of the third party must be proven. Fortunately for workers, California allows the injured worker to pursue a third-party claim even if the worker or his employer was partially at fault. This is permitted under a principle followed by California law known as comparative negligence.
If a court or jury determines that the injured worker was partially at fault, the number of damages recoverable by the worker will be reduced in proportion to the worker's fault. For example, if the injured party is found to be 25 percent at fault and the third-party defendant is found to be 75 percent at fault, the total damages paid to the worker will be reduced by 25 percent.
Who Else Can Be Liable for My Accident and Injuries?
To determine who is responsible for the accident that resulted in your injuries, the at-fault party liable for damages will be the person or company that proved to be the most negligent. To prove negligence on the part of the ones responsible, you'll want the services and legal expertise of a successful construction accident lawyer to help you identify other liable parties who may be most at fault for your accident and injuries.
Here are some examples of other liable parties where victims may pursue damages:
Property Owners: An owner of a building where construction work is being done may be liable for damages if the weak structural integrity of the property was not known about that caused an accident to a construction worker and led to their injury.
Product Manufacturer: If a tool or piece of heavy equipment used at a construction site was proven to be defective that caused an accident to a worker, the manufacturer of the defective product may be held liable for their injury.
Accidents on Construction Zones: Construction work on busy freeways and highways in Los Angeles can be dangerous especially when negligent and reckless drivers put workers at risk by speeding, driving under the influence, or driving while distracted. These drivers can be held liable for injuries sustained in traffic collisions by workers in construction work zones.
Contact a Los Angeles Construction Accident Lawyer
If you worked on a construction site in the Los Angeles area or in Southern California and suffered significant work-related injuries, give our law firm a call and let our Los Angeles construction accident attorney assess your case to determine whether you have a potential personal injury claim.
Call (213) 271-9318 or contact us for a free consultation with a qualified trial lawyer in Los Angeles today to help evaluate your case. For your convenience, we make home and hospital visits.
[Written by Derek Pakiz. Article updated on 2022-11-28]