California Construction Accident Lawyers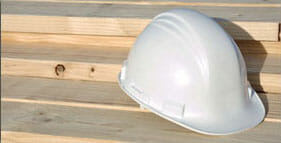 Construction is all around us in our society. Working at a construction site, or simply being on one, can be dangerous. If you have been injured in a construction accident, your rights depend upon whether you were a bystander or a worker at the site. When you are injured as a bystander, normal personal injury law applies and the person or entity at fault is responsible for paying for your injuries.
The situation is more complicated if you are employed at the site. The first thing to understand is that a worker injured at a construction site may be entitled to compensated from more than one source. Some construction accident attorneys overlook this important fact. When this happens, there is a good chance that the injured worker will obtain less than what the law entitles them to receive.
Workers' Compensation
Thousands of construction workers are injured or killed on the job each year. Most workers know that if they are injured on the job, they have the right to file a claim for workers' compensation benefits. This is one source of compensation available to the injured worker under the California Workers' Compensation Act.
The act provides benefits for employees who are injured on the job or suffer an occupational disease arising out of the course and scope of employment, regardless of who was at fault. Even if an employee is partially or totally at fault for his or her own injury, the employee is still entitled to workers' compensation benefits.
There are limitations on the employees' rights. Except for very limited circumstances, employees may not sue their employers for an on-the-job injury, even if the employer was at fault. Also, workers' compensation often does not provide enough benefits for the damages suffered by the worker. There are, however, circumstances under which the worker can pursue both a workers' compensation claim and a case for damages against a liable party other than the employer. This is known as a third-party case.
Why Hire a Construction Accident Attorney?
Anyone who has been injured on a construction site should seek the assistance of a construction accident attorney experienced and well-recognized in this sophisticated field of law. Hiring a construction accident lawyer with superior experience will help ensure that the case is thoroughly investigated and that all sources of compensation are pursued.
Time is of the essence in these cases. By their very nature, construction sites constantly change as work progresses. Evidence vital to a third-party claim can quickly be altered or destroyed. An experienced attorney with significant staff, experience, and financial resources can immediately launch an investigation into the causes of the accident and locate all responsible third-party defendants. Skilled legal representation is particularly essential to obtain the best possible apportionment of compensation in a comparative negligence case.
Because of the complexity of these cases, handling construction accident cases requires knowledge, resources, and competence. At The Reeves Law Group in California, we will handle your case with diligence and expertise. We are a successful and well-established law firm with the resources to handle complex personal injury cases.
Third-Party Negligence
It is not always easy to determine who is responsible for an accident. A construction project typically involves many different companies, people, and products. Property owners, general contractors, subcontractors, architects and engineers all bear a certain amount of responsibility for providing a safe working environment at a work site. Equipment manufacturers and suppliers also have a duty to supply safe equipment and materials. These third parties may be liable for any negligence that results in injuries to a worker, as long as the worker is not their employee.
An advantage of third-party claims is that they can result in substantially greater compensation than what an injured employee receives through workers' compensation. For this reason it is critical that the claimant hire a law firm that has extensive expertise and experience in construction accident cases. A law firm with well-established credentials is more likely to investigate possible negligence on the part of all potential third parties, thereby increasing the chances of recoveries from all possible sources of compensation.
In a third-party suit, the worker can recover damages in the form of lost wages, impairment of earning capacity, medical costs, future medical costs, pain and suffering, and loss of consortium. However, the burden of these cases is that the negligence of the third party must be proven. Fortunately for workers, California allows the injured worker to pursue a third-party claim even if the worker or his employer was partially at fault. This is permitted under a principle followed by California law known as comparative negligence. If a court or jury determines that the injured worker was partially at fault, the amount of damages recoverable by the worker will be reduced in proportion to the worker's fault. For example, if the injured party is found to be 25 percent at fault and the third-party defendant is found to be 75 percent at fault, the total damages paid to the worker will be reduced by 25 percent.
Contact a Construction Accident Lawyer
If you desire a consultation with a construction accident attorney, please contact us today.
Call (213) 271-9318 or email us at Contact@RobertReevesLaw.Com for a free and immediate case evaluation. For your convenience, we make home and hospital visits.