Los Angeles Uninsured Car Accident Lawyers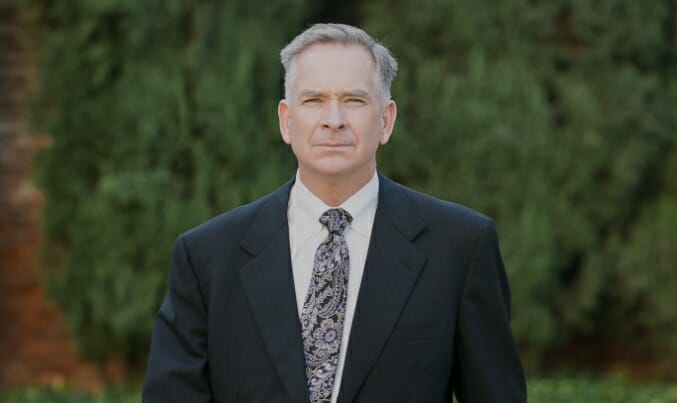 All serious car accidents are frightening and distressing. Learning that you were hit by an uninsured motorist or underinsured driver can make a stressful experience even more worrisome!
How will you pay your medical bills if the other driver is uninsured? What if a passenger in your car is seriously injured? And who pays to fix the car? Don't worry.
Contact a local Los Angeles car accident attorney that has decades of experience with uninsured motorists–The Reeves Law Group. We are very happy to pick up the phone and discuss any uninsured or underinsured motorist coverage that may apply to your car collision case.
Award-Winning Los Angeles Plaintiff's LAW FIRM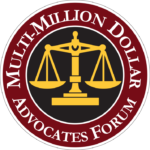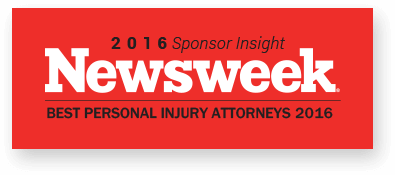 Featured in Newsweek's Top 10 Trial Lawyers in the Country, The Reeves Law Group is a personal injury law firm that is well known and respected through a long record of success helping plaintiffs fight large insurance companies, well-financed corporate and individual defendants, and have recovered over $250 Million dollars for our clients. These abilities are due to our legal expertise, and financial resources.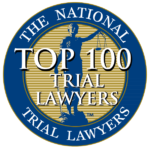 Our firm is proud of its reputation as one of the leading law firms in the state of California that advocates for injured victims of preventable automobile accidents. Call us for a free consultation.
What are California Car Insurance minimum Requirements?
In the State of California, legal mandates stipulate that all motorists and vehicle proprietors must demonstrate fiscal accountability or maintain valid insurance coverage encompassing liabilities for bodily injury and property damage. As delineated in Section 16020 of the California Vehicle Code, it is incumbent upon every driver and vehicle owner to consistently validate their financial responsibility, necessitating the possession of proof of such responsibility within their vehicle. This is typically achieved through carrying an insurance card. Furthermore, evidence of financial responsibility or insurance is a prerequisite for vehicle registration in California.
Per the directives of the California Department of Insurance (CDI), the mandated minimum coverage thresholds are as follows:
Minimum Bodily Injury Liability (BIL):
A minimum of $15,000 per individual, covering death or injury. This indicates that in the event of an at-fault vehicular accident resulting in bodily harm, the insurer will cover expenses up to $15,000.
A minimum aggregate of $30,000 for incidents involving the death or injury of multiple individuals, with the allocation of funds among the affected parties.
Minimum Property Damage Liability (PDL):
A minimum of $5,000 to cover non-bodily losses, inclusive of damages to vehicles and other personal properties, such as residences or business establishments.
These insurance mandates aim to ensure that victims of vehicular collisions receive adequate compensation for injuries or property damage. Operating a vehicle without insurance, or with insufficient coverage, is deemed illegal. Non-compliance can result in penalties such as fines, license suspension, or vehicle impoundment.
Additionally, drivers lacking adequate insurance may face legal repercussions in civil court. Notably, California policyholders have the option to add uninsured or underinsured motorist coverage to their insurance plans, offering protection in collisions involving drivers without adequate insurance coverage.
What Can you Do After an Accident with an Uninsured Vehicle?
Under the mandate of California Vehicle Code, Section 20008, any incident causing injury or death must be officially reported. As an aggrieved party in such an event, compliance with this statutory requirement is not only a legal obligation but also a strategic step in initiating insurance or civil actions. Proactively engaging in the reporting process demonstrates your commitment to seeking redress, potentially influencing the valuation of your claim.
The legal framework permits the filing of tort actions for personal injury or property damage. In accordance with the California Code of Civil Procedure, Section 335.1, personal injury claims should be instituted within a two-year period post-incident. Potential damages in such claims can encompass:
– Expenses for immediate and ongoing medical care
– Loss of earnings or wages
– Financial support for dependents
– Loss of companionship (consortium)
– Diminished future earning potential
– Non-economic damages like emotional distress
In instances where an uninsured motorist causes damage to your vehicle, residence, commercial property, or other personal assets, you may seek legal redress to recover:
– Repair costs for vehicles or structures
– Replacement value for a total loss vehicle
– Rental vehicle expenses during repair
– Compensation for personal belongings destroyed or lost
– Replacement costs for child safety seats
These examples illustrate the breadth of compensation avenues available in the aftermath of an uninsured vehicle collision.
What Own Insurance Policy does
Many accident victims believe they are just out of luck if they are hit by an uninsured or underinsured driver. Our uninsured motorist lawyer will explain how you can turn to your own auto insurance policy for coverage in these cases as well as in hit and run accidents.
Everyone who purchases auto insurance in California must be offered uninsured motorist coverage. Unless you declined this coverage in writing, your policy most likely includes coverage for accidents involving uninsured and hit and run drivers. You may also have purchased underinsured motorist coverage.
Your uninsured motorist coverage insures you and the passengers in your vehicle who suffer bodily harm caused by a driver with no insurance. If another driver is using your car with your permission, he or she is also covered by your UM (uninsured motorist) coverage.
Underinsured motorist (UIM) coverage is similar to uninsured motorist coverage. This type of insurance pays the difference between the other driver's insurance limits and the total damages for bodily injury. For example, if the other driver's insurance policy covers $15,000 — the minimum in California — and medical bills for your injuries are $50,000, your underinsured motorist coverage will pay the remaining $35,000, depending on your policy limits. UM and UIM coverage are often sold as a package.
Personal Injury Protection (PIP)
If your claim exceeds the limits of your UM/UIM coverage, we as attorney's will look to your policy's personal injury protection (PIP). This coverage typically pays for medical expenses, loss of work income, and accidental death and funeral expenses no matter who was at fault in the accident.
For most people insurance policies are difficult to read and nearly impossible to understand. Our personal injury attorney can translate the policy into clear English (or Spanish) and explain exactly what is covered and what is not. Most importantly, we will advocate on your behalf to ensure that you receive the full amount of coverage you deserve.
Please don't hesitate to contact us today at (213) 271-9318 for a free initial consultation and case evaluation. Our uninsured motorist lawyer is here to help. We represent clients throughout Los Angeles metro area and Southern California.
[Written by Derek Pakiz. Article updated on December 05, 2023]
If You've Been Hurt by an uninsured motorist, call the reeves law group
When misfortune strikes, you should contact the Los Angeles car accident law firm, The Reeves Law Group. Save time, money, and begin healing faster with professional counsel in your corner ready to fight for you.
For three decades, our leading personal injury law firm has protected injury victims throughout Los Angeles and Southern California by winning maximum compensation for their losses, even in the face of potential uninsured or under-insured scenarios.
The reputation that our firm possesses and our record of successfully representing injured clients has garnered notable accolades from Newsweek to our inclusion as Southern California Super Lawyers. We are recognized as leaders by organizations including the American Association of Justice and The National Board of Trial Advocacy.
If you or a loved one has been involved in a car accident, contact us today for a free consultation. An accident attorney at The Reeves Law Group is available at all hours of the day and will act quickly to protect your rights.
For a free consultation, call (213) 271-9318 or contact us to speak with a car accident attorney.
[Written by Derek Pakiz. Article updated on December 5, 2023]