Los Angeles Motorcycle Accident Lawyer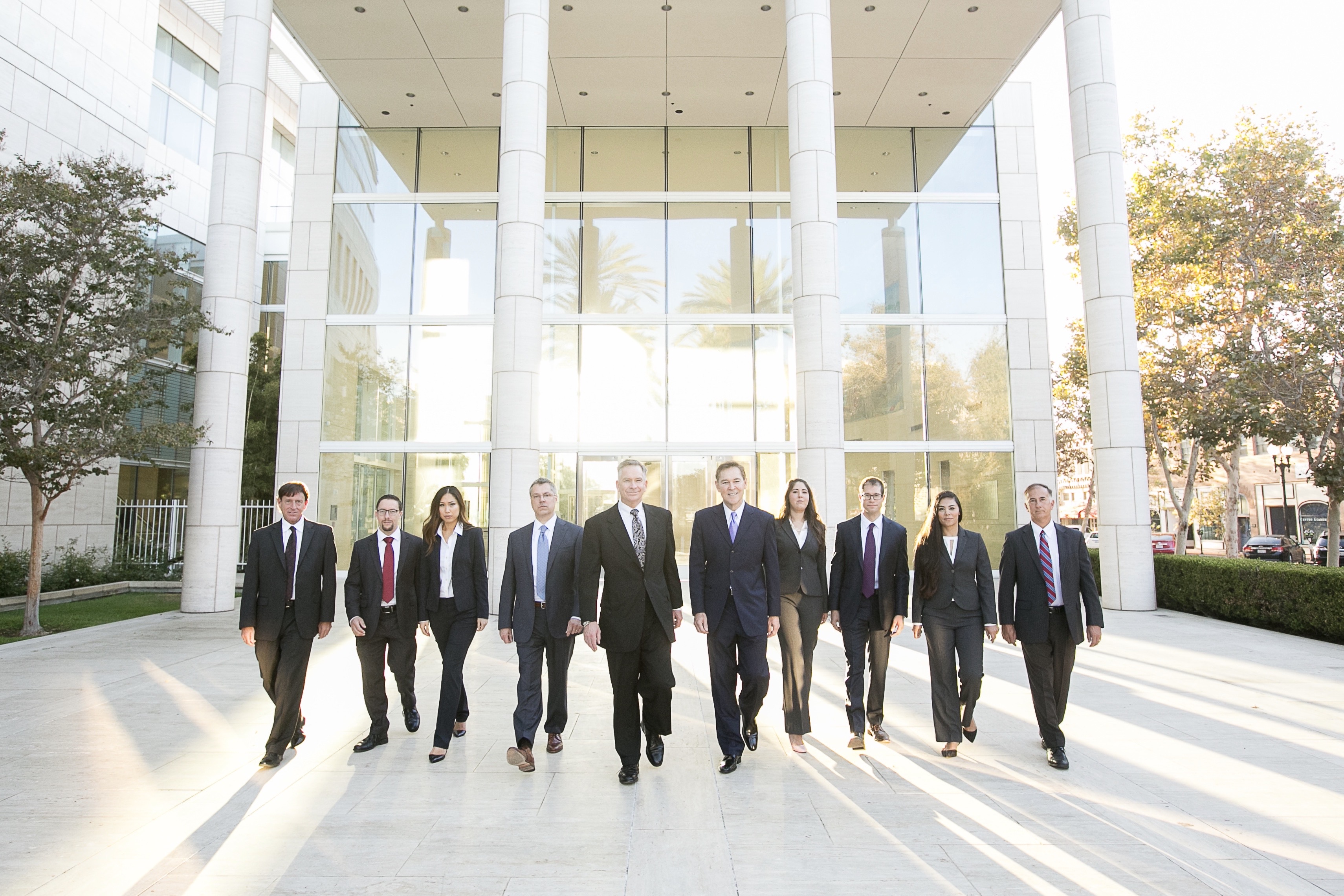 The Reeves Law Group is a Los Angeles personal injury law firm that has been helping victims of motorcycle accidents throughout Southern California for the past 30 years. Our team of attorneys has recovered over $200,000,000 in verdicts and settlements for our clients, many of whom have been injured while riding motorcycles.
If you or someone in your family is hurt and needs to consult with an experienced Los Angeles motorcycle accident lawyer, contact us today for a free consultation. Our legal services are provided on a contingency basis. This means that we will not charge a fee unless your case is won.
Choosing The Right Los Angeles Motorcycle Accident Attorney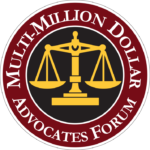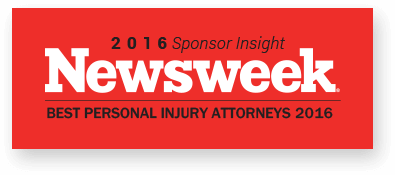 When a person is involved in a motorcycle accident, the physical and financial damage can be extreme and the path to recovery can be hard. If you have been involved in an accident that you believe was caused by another party's negligence, you will need an injury lawyer with expertise in representing injured motorcycle riders. A professional attorney will have a deep understanding of the legal process necessary to manage your case from start to finish. This will help you earn the compensation that you need to overcome the harm done by the accident.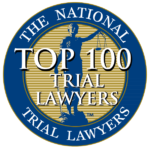 The Reeves Law Group is an award-winning law firm with an exceptional reputation throughout the Los Angeles legal community. Founder Robert Reeves holds a Superb Avvo rating of 10.0, while lead trial lawyer Derek Pakiz has been handpicked by Newsweek as one of the "10 Best Personal Injury Attorneys" in the USA. If you have been injured, contact a Los Angeles motorcycle accident attorney at The Reeves Law Group.

Driving Directions View Larger Map
Read what clients have to say about Motorcycle Accident Lawyers Los Angeles
The Reeves Law Group is actually located in the building where I work, so that's the main reason I chose them. Attorney Neil Berry had a good response rate and is a super to the point type of guy. I was injured on a motorcycle and needed stitches in my leg. I am very satisfied with the settlement I received. Neil's assistant Laura was really helpful and gave quick responses via email. I am overall very satisfied and would recommend The Reeves Law Group to anyone in a serious accident..
Reviewer: Jesus J

4.5 out of 5 stars
How The Reeves Law Group Can Help
To prevail in your claim, an attorney must be able to handle and understand the complexities of your case. Your attorney should manage all of the following tasks.
Investigate the crash promptly and thoroughly
Preserve evidence from the crash
Locate witnesses to the accident
Obtain photographs of the crash scene
Establish the defendants' fault
Inspect the vehicle and safety gear for potential defects
Protect you from filing deadlines and insurance companies
Sue all responsible parties
Hire the right experts
Recover your medical expenses and lost wages
Maximize your pain and suffering damages for your injuries
The Reeves Law Group has the legal expertise to negotiate with insurance company representatives and pursue maximum compensation for our clients' pain and suffering, medical bills, and lost wages.
Pursuing Damages In Motorcycle Accident Cases
Studies have shown that the losses from motorcycle accidents can be 4 to 12 times higher than losses from other vehicular collisions. A professional attorney can offer to help you recover many of the expenses from the crash.
Medical Bills. Serious injuries sustained in a motorcycle crash can trigger astronomical bills. For example, hospitalization at a trauma center for a head injury can cost upwards of $30,000 to $40,000. You may be entitled to recover the costs for any hospital stays, surgery, doctors' visits, diagnostic tests, physical and rehabilitative therapy, and chiropractic care. You may be entitled to the costs of future medical care if your conditions require ongoing treatment.
Pain and Suffering. A motorcycle crash may inflict a wide range of injuries, whether they be temporary, such as road rash, longer-term, such as broken bones, or disabling, such as a severed spine or trauma to the brain. The law allows for compensation for the pain and suffering associated with such injuries but does not provide a fixed formula to calculate the compensation. To recover the maximum amount from an insurance company that your injuries warrant, you will need the help of an experienced injury attorney who has the knowledge and experience to best evaluate your claim.
Wage Loss. If your injuries prevent you from working, then all your lost wages may be included in any claim for recovery. Even if you used sick leave or vacation time during the recovery period, reimbursement may be available. What if your injuries leave you permanently disabled and unable to work ever again? In conjunction with an economist, an injury lawyer can calculate your future losses and recover for your reduction in earning capacity.
What Should You Do After A Motorcycle Accident?
Escape Immediate Danger. The scene of a crash can be extremely dangerous. 62% of wrecks involve fuel leaks and spills that could turn into fires. Other drivers may not realize that an accident has happened and maybe slow to reduce their speed or move around the crash site. Your first step should be to move to a safe place.
Get Medical Care. If you are injured, you should be taken to an emergency room for prompt medical care. Head and chest injuries are among the primary causes of death, so you should request immediate examinations that include diagnostic tests like X-rays and MRIs.
Report the Accident. Unless you are transported from the scene by ambulance, call the police and report the accident. A police report will document the facts of the wreck and will identify the parties involved, along with any witnesses.
Call a Reputable Motorcycle Accident Lawyer Los Angeles. Determining fault requires a detailed investigation that must be done before evidence and witnesses disappear. A personal injury attorney who understands California law and how to build a case will manage your claims from the outset and will help in many different areas, like getting the medical care that you need.
Why Motorcycle Accidents Happen
Driver Error. The most common motorcycle accident is when a car turns in front of a bike, hits the motorcyclist while changing lanes, or runs into the biker at a stoplight. Common reasons for the driver not seeing the motorcyclist are speed, inattention, distractions, blind spots and that the driver is looking for cars rather than motorcycles. Motorcycles can easily fit into blind spots and drivers looking for cars aren't psychologically programmed to see motorcycles.
Faulty Equipment. Vehicle defects that slip past the manufacturer can cause an accident or faulty safety equipment may fail to protect the travelers.
Dangerous Road Conditions. Poorly maintained roads, liquids that are leaked or spilled on surfaces, or improperly engineered streets and highways can lead to accidents and injuries.
Why Motorcycle Accidents Result In Severe Injuries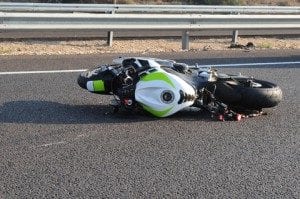 Motorcycle accidents are generally considered the worst type of crashes since motorcycles can be driven at high speeds and do not offer their riders much protection. Researchers have noted that 98% result in injuries. Many accidents end in serious injury or death. According to the California Office of Traffic Safety, there were approximately 5,096 motorcyclists that were injured and killed in Los Angeles County in 2016. The National Highway Traffic Safety Administration, the division of the U.S. Department of Transportation tasked with road safety, has noted that a motorcycle rider is 8 times more likely to be injured and 37 times more likely to die in a crash than the occupant of an automobile in a car crash.
In the past decade, accident deaths have doubled, in part due to more motorcycles being purchased each year, not only by younger riders who have less experience riding but, increasingly, by riders over 40 who have slower reaction times. Also, there is more congestion on our streets and drivers travel at faster speeds.
Common Motorcycle Accident Injuries In Los Angeles
30% of all motorcycle injuries are to the legs and feet. 22% of injuries are to the head and neck. Serious injuries can be limited if the rider uses quality safety equipment. For instance, a helmet should cover the entire face, fit well, and be less than 5 years old. The glue that holds the protective material and helmet together deteriorates over time and a poorly-fitting helmet may come apart during a traffic collision.
Although punitive damages, aimed at punishing a party at fault, are rare in motorcycle injury cases, they may be appropriate in certain instances, such as when a driver who caused the crash was motivated by road rage or was driving while under the influence of alcohol.
Contact A Los Angeles Motorcycle Accident Attorney
The Reeves Law Group is known as a premier Los Angeles personal injury law firm within the California legal community. Our attorneys are experienced in handling motorcycle injury cases and will fight for your rights. Our Los Angeles motorcycle accident attorneys have won thousands of injury cases, recovered over $200,000,000 in verdicts and settlements for our injured clients, and have the resources to help you obtain the highest recovery possible.
Contact our firm for a free consultation by calling phone # (213) 271-9318 or email us at contact@robertreeveslaw.com. We make home and hospital visits for the convenience of our clients!