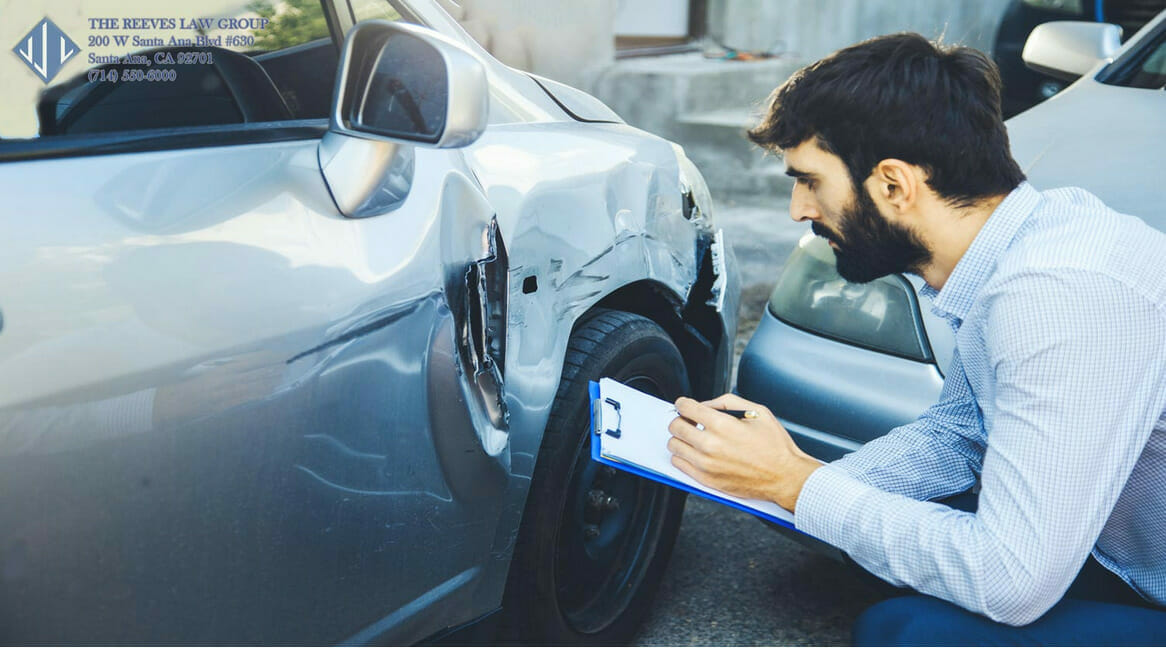 Uber and Lyft are now widespread In California and in most cities in the U.S., and Uber's imprint is international. Uber and Lyft are comparable to numerous taxi services in that they do not own, control, or operate the cars and do not hire the drivers. Instead, the drivers deal with companies to pick up passengers.
Unlike taxis, passengers cannot hail an Uber or Lyft driver on the street. Instead, passengers download the rideshare app to their mobile phones and arrange for a driver by engaging with the app. The cost of a ride can vary. One unusual (and often controversial) component of the rideshare business is "surge" pricing, which boosts fee rates when the demand for rides spikes.
How Insurance Works With Uber And Lyft Drivers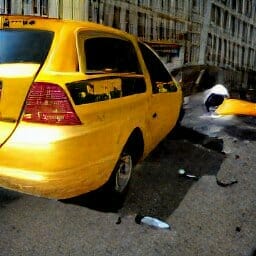 Uber and Lyft, the two major rideshare companies, carry a $1 million insurance policy for each driver that covers drivers and passengers injured in rideshare accidents. These plans cover compensation for injuries and death, medical costs, and property damage in accordance with the following three-part plan:
Rideshare drivers injured in an accident caused by another driver
Rideshare passengers who are injured inside the vehicle
Other drivers or bystanders injured in collisions caused by a rideshare driver
In addition to this policy, Uber mandates that all drivers have the state-required minimums for personal insurance coverage. Some drivers have claimed that their insurance companies canceled their coverage when they found they were working for rideshare companies.
Progressive, GEICO, Allstate, USAA, and others have begun offering ridesharing-specific policies in various states including California. The company's million-dollar coverage only kicks in if the driver's insurance policy does not cover the costs of the accident or if the driver was actively carrying a fare at the time of the accident.
How Insurance Companies Understand Ridesharing
Both Uber and Lyft provide liability insurance for their drivers (similar nationwide and not just in the state of California), and the companies have established nearly identical insurance policies, with coverage varying based on when the rideshare accident occurs:
Period 0: Uber/Lyft does not give coverage if the driver is not logged into the Uber/Lyft app.
Period 1: When the driver is connected to the app but has not yet accepted a ride request, Uber/Lyft provides liability coverage for any accident where the driver is at fault, up to $50,000 per wounded person, $100,000 total injury liability per accident, and $25,000 property damage liability.
Period 2: Upon accepting a trip and on the way to the pick-up location, the driver gets liability coverage of up to $1 million.
Period 3: When the passenger is in the vehicle until drop-off. Liability coverage of up to $1 million, as well as limited coverage for damage to the driver's vehicle and coverage for uninsured motorists.
When The Other Driver Is Responsible
When the other driver is deemed at fault in a rideshare accident, the claims process continues as it would for any other type of car accident case. The driver's auto insurance coverage would apply, and the victim would deal with the insurer for a settlement that compensates all of the victim's personal injury damages resulting from the accident.
When The Rideshare Driver Is Responsible
If the rideshare driver is proven to be at fault for an accident, the issue of liability might become more complicated. Uber and Lyft require all drivers to carry their own auto insurance when operating their vehicles. If a rideshare driver causes an accident when their vehicle is empty, they are fully responsible for any resulting damage.
If the rideshare driver is on their way to pick up a passenger or has a passenger in the vehicle, their insurance will cover damages up to the policy limit. However, if the damages exceed the policy limit, the rideshare company's insurance policy will apply. Uber and Lyft carry $1,000,000 in coverage above their drivers' policy limits to cover Uber and Lyft accidents caused by their drivers. This coverage is available to victims injured in rideshare accidents. This includes all economic and non-economic damages incurred by accident victims when an Uber or Lyft vehicle is at fault.
When The Rideshare Driver Is NOT Responsible
If an accident in California involving a rideshare vehicle is caused by a defect, such as a blown tire, faulty brakes, or a malfunctioning airbag, there are a number of different entities that may ultimately be held accountable. Once it is determined where the flaw originated, manufacturers, dealers, mechanics, local municipalities or other entities may be held liable for the accident. Due to the complications and complexity of assessing liability in a rideshare accident, you should obtain the assistance and advice of an experienced rideshare accident lawyer.
Negligence On The Part Of Rideshare Companies
In addition to collisions caused by rideshare drivers, the companies must also account for other issues that may impact their passengers. These incidents could include:
Robbery
Kidnapping
Assault and Battery
Sexual Assault and Rape
Driving Under the Influence (DUI)
These tragic incidents have sometimes been attributed to the companies' failure to conduct appropriate background checks on the app's drivers. They neither fingerprint new drivers nor outsource background checks to a third party.
Uber And Lyft Accident Statistics
The National Bureau of Economic Research published the following findings in a 2020 study:
Ridesharing is associated with a 3% rise in fatal accidents and fatalities, including pedestrians as well as vehicle occupants
The increase of 3% results in an additional 987 deaths every year
Specifically, weekend and evening accidents increased by between 3 and 4%
Another study made in the Southern Economic Journal discovered:
Increased rides-haring vehicles are related to almost 1,000 daily traffic fatalities
From 2017 to 2018, Uber vehicles were involved in 97 fatal incidents
These collisions resulted in 107 fatalities, including:

58% were drivers or passengers in other vehicles
21% were Uber riders
21% were Uber drivers
Risks Of Ridesharing For Uber Or Lyft Driver/Rider in CAlifornia

Any method of vehicle transportation, including taking a taxi or driving oneself, comes with risks. Nonetheless, riders and drivers should be aware of certain hazards unique to ride-sharing. Here are the things to look for:
Riders
Driver impersonation: Riders may accidentally enter a vehicle with someone other than their driver.
Accidents: According to research, ridesharing would increase fatal vehicle accidents by 2 to 3%.
Drivers
Road safety: Accidents involving automobiles are the sixth leading cause of death in the United States, and driving for numerous hours each day increases your exposure to this risk.
Unknown passengers: When driving late at night, when passengers are more likely to be drunk, you never know who you will be picking up. The presence of an angry passenger could result in an unexpected physical altercation.
Low-rated passengers: Although Uber has recently begun rejecting riders with low ratings, it is unknown whether the threshold is as strict for riders as it is for drivers. Many drivers feel compelled to transport even the lowest-rated passengers to avoid missing out on possible earnings.
Insurance gaps: Your personal auto insurance may not protect you as a rideshare driver if you are involved in an accident while using your vehicle for commercial purposes, and the standard insurance given by Uber and Lyft only covers a portion of your shift. Depending on the circumstances, certain accidents may leave you without insurance policies.
10 reference sources or statistics: