Santa ana Personal Injury Attorney
[Updated August 4, 2023]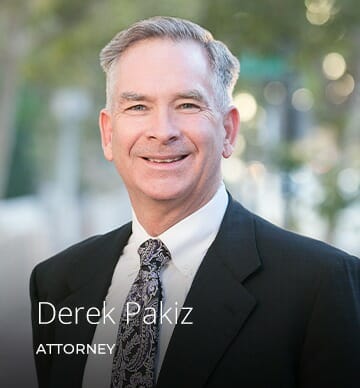 Derek Pakiz at the Reeves Law Group is a leading Santa Ana personal injury attorney.
Derek is arguably one of the top authorities in personal injury cases, thanks to his extensive experience and considering that he is the only one out of more than 250,000 attorneys in California to be certified in both Civil Trial and Truck Accident law.
As a distinguished and highly-rated and highly-reviewed attorney at the Reeves Law Group in Santa Ana, Derek has established a unique position for himself in the realm of personal injury cases. His unique approach to each case brings a fresh perspective, resulting in a remarkable track record of successful outcomes across a diverse range of personal injury incidents.
His strategic method in handling catastrophic personal injury and wrongful death lawsuits, combined with his commitment to his clients, has been instrumental in his success and the firm's success here in the city of Santa Ana.
About our Firm / Why Hire The Reeves Law Group for Your Accident Claim?
Over $250,000,000 Recovered for Our Clients
Newsweek's 10 Best Personal Injury Attorneys
No Fee Guarantee – No Fees Unless We Win
If you or your loved one has sustained an injury in Santa Ana or if you live in the city, Call (714) 550-6000 or contact us for a free consultation. We can give you formal legal advice about your drowning accident and potential premises liability claim.
---
Read what clients have to say

about our firm

My boyfriend googled The Reeves Law group after reading multiple reviews and websites of other firms. I really liked how my Attorney handled everything from start to finish. He was very responsive, which made things very easy for me. He looked at all options before agreeing on a settlement with insurance company. This was a stressful process, but The Reeves Law Group made it easier on me. I would recommend this firm if anyone is looking for an injury attorney.

Reviewer: Raquel R.


5 out of 5 stars
Additional Reviews
---
How can we help in a local Personal Injury Case?
A personal injury attorney like us can help provide expert legal guidance and representation to victims and their families who have injuries or deaths due to various incidents locally in Santa Ana.
We can help investigate the circumstances of the incident, identify liable parties, negotiate with insurance companies, and pursue fair compensation through litigation if necessary. It is crucial to seek the assistance of a qualified attorney as soon as possible after such an incident occurs, as time may be limited for filing a claim.
Unfortunately, personal injuries can often lead to serious and long-lasting consequences, such as traumatic brain injuries, or other physical and emotional traumas. These can result in substantial economic and non-economic damages, as victims may require lifelong medical care and support.
Can you afford our services? Yes! Our personal injury law firm offers free contingency fee (meaning no fee until you win) counsel on legal rights and responsibilities associated with accidents that result in injuries and have broad and specific expertise in negotiating with local Santa Ana and nationwide insurance companies. When necessary, we are highly adept at filing lawsuits and proceeding to court to recover damages for our clients. Our ultimate objective is to triumph in your case and secure just compensation for you.
A Video Testimonial of The Reeves Law Group
If you have suffered a personal injury, you should contact a personal injury accident lawyer you can trust. For over 30 years, The Reeves Law Group has specialized in serious injury and accident cases in Santa Ana, including car accidents, wrongful death and premises accidents. Call us today for an immediate consultation.
injury Cases we handle in Santa ana
Traffic Accidents
Car Accidents
Motorcycle Accidents
Truck Accidents
Bicycle Accidents
Pedestrian Accidents
Dangerous Roads
Train Accidents
Uninsured Motorists
Boating Accidents
Limousine Accidents
Bus Accidents
Premise Accidents
Slip And Fall Accidents
Dog Bites
Swimming Pool Accidents
Work-related Accidents
Construction Accidents
Negligent Security
Elevator Accidents
Serious Injuries
Brain Injury
Catastrophic Injury
Spinal Cord Injury
Burn Injury
Amputation Injury
Wrongful Death
Herniated Disc And Bulging Disc Injury
Facet Joints Injuries
Dangerous Products
Products Liability
Crushed Roofs
Airbag Injuries
what kind of Accidents do we see most often in Santa Ana?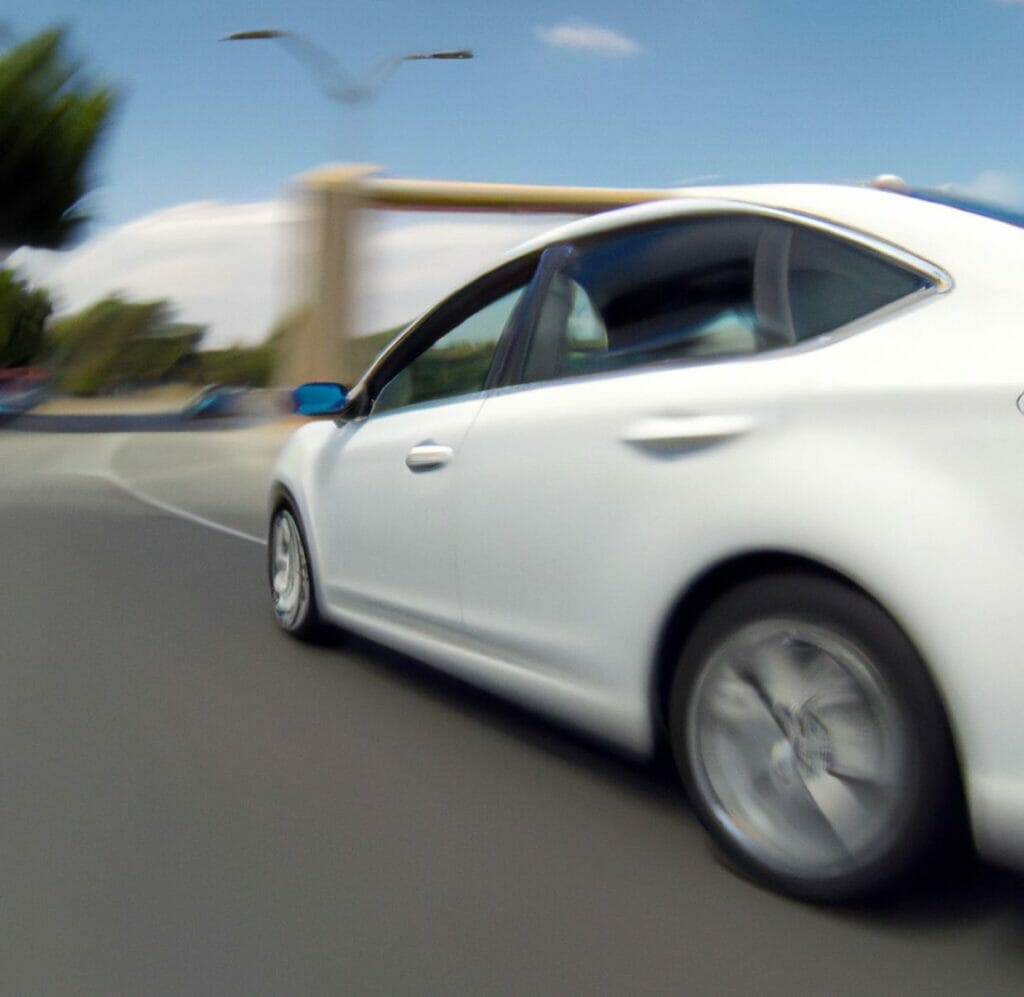 We've seen all types of accidents here in Santa Ana over the 30 years that we have had our offices in the city. This includes bicyclist accidents, slip and fall accidents and other premises accidents including traumatic brain injuries, wrongful death as well as car and truck accidents.
Santa Ana is renowned for its bustling urban life and various recreational activities. However, with this privilege comes the possibility of accidents, including various types of personal injury incidents that occur every year.
Despite enforcing laws to ensure public safety and having plenty of first responders for emergencies, personal injury accidents still occur in Santa Ana. Many of these cases are caused by negligence and can be avoided if adequate measures are taken by responsible parties.
For instance, a recent accident occurred at a construction site in downtown Santa Ana by the train station where a bicyclist suffered severe injuries from an accident with a car. It was primarily due to inadequate safety measures on behalf of the city's road construction detours. In another case, a pedestrian was hit by a distracted driver while crossing a W 1st Street.
One family lost their elderly father in an incident involving a slip and fall accident at a business in Santa Ana. The store, despite being responsible for maintaining safe conditions, failed to promptly clean up a spill. This negligence led to the elderly man slipping, falling, and suffering a traumatic brain injury, a tragic event that deeply affected his family and loved ones.
In most cases, it's not only the victims that suffer the consequences of these types of accidents — their families are also affected and left dealing with immense pain, long-term medical expenses, or even funeral costs.
Losing someone due to a personal injury wrongful death is something no one should experience whether it's an adult or a child victim.
As the above examples showcase, even when going to work or doing everyday activities Santa Ana, there's always the risk of an accident occurring. It's essential people know what steps to take if they or their loved ones fall victim to personal injury accidents. This includes understanding their legal rights, the importance of gathering evidence, contacting a personal injury lawyer, and navigating the legal process for compensation.
---
accidents can be caused by various negligent actions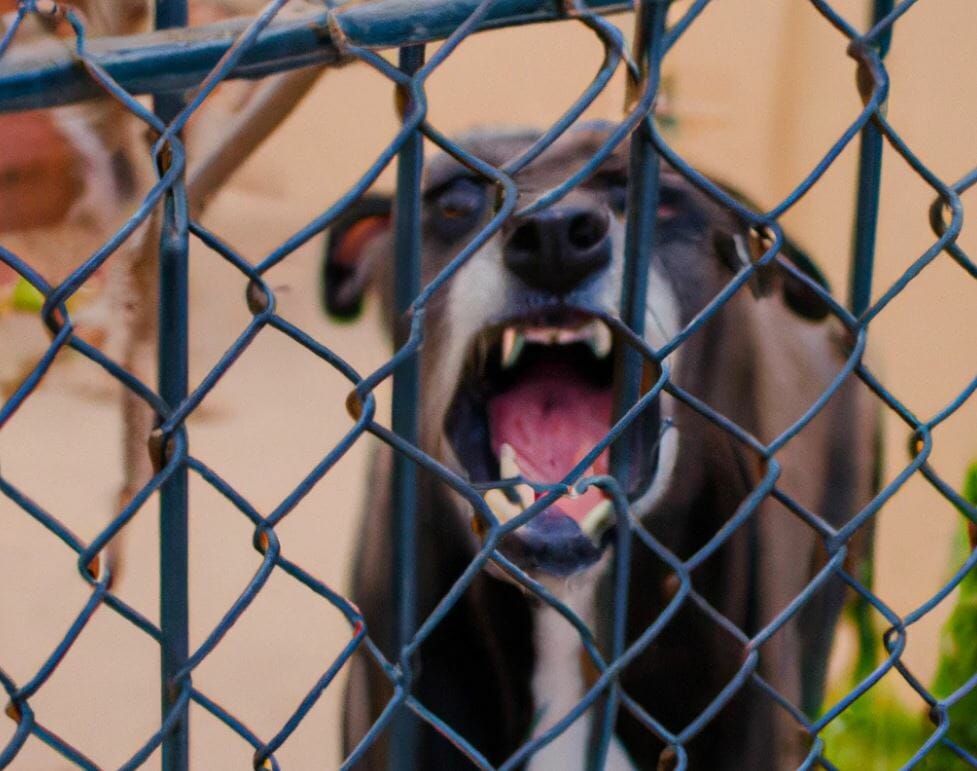 Preventable personal injuries are a common and devastating occurrence that can be caused by a multitude of negligent actions.
Negligence can encompass the actions or inactions of the responsible parties, such as failing to take reasonable care, not providing adequate supervision, or failing to take necessary precautions against potential risks and hazardous situations.
In some cases, the negligence leading to these personal injuries is easily identifiable. However, other instances require a meticulous investigation to ascertain the exact causes and assign accountability.
The causes of various types of personal injuries we've seen in Santa Ana (and that we have experience in) over the years can be traced back to negligent behavior:
Slip and Fall Injuries often occur in environments like restaurants, shopping centers, workplaces, and residences can be caused by unattended spills, cluttered walkways, poor lighting, or defective flooring.
Car Accident Injuries, common on roads and highways, can be caused by negligent driving, speeding, distracted driving, or failure to follow traffic rules.
Workplace Injuries are frequent in job settings like construction sites, factories, and warehouses, and can be caused by inadequate safety measures or improper equipment maintenance.
Dog Bites often can be caused by owners' negligence in controlling their dogs or failing to warn others about their aggressive behavior.
Sports Injuries can be caused by lack of adequate safety equipment, improper training, or unsafe premises in gyms, sports arenas, or fields.
Medical Malpractice Injuries can be caused by healthcare providers' negligence, such as misdiagnosis, medication errors, surgical mistakes, or failure to provide adequate postoperative care.
Product Liability Injuries can be caused by defective or improperly labeled products, manufacturer negligence, or lack of sufficient warnings about potential risks.
Pedestrian Accidents often can be caused by drivers' negligence, failure to yield right-of-way, distracted driving, or violating traffic laws.
Bicycle Accidents can be caused by negligent driving, poor road conditions, or failure to follow traffic rules by either cyclists or drivers.
Burn Injuries often can be caused by negligence in handling flammable materials, faulty electrical systems, or inadequate safety measures in homes, workplaces, or public spaces.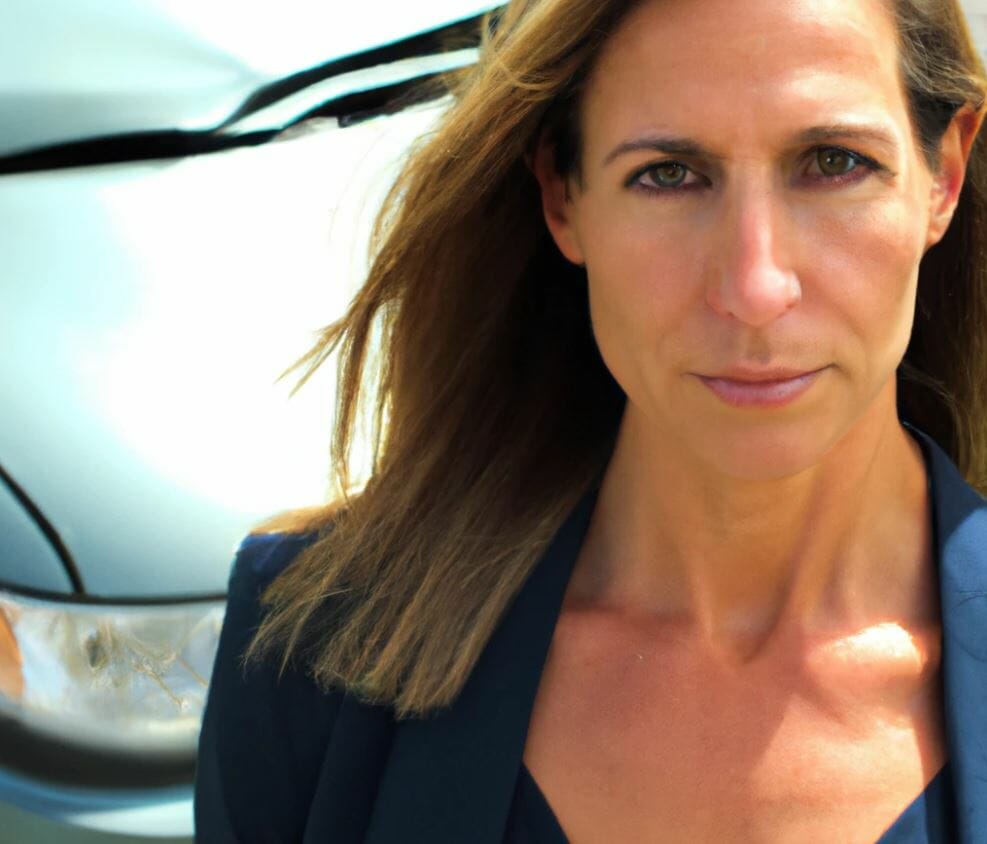 While reckless behavior can undoubtedly cause preventable personal injuries, there are instances where an accident is unavoidable due to the presence of numerous variables combined with circumstances beyond anyone's control. Hence, it is essential for experienced attorneys to examine all aspects of the situation to determine liability so victims and their families can seek justice for their losses.
Evaluating these aspects when comparing attorneys will help clients find the ideal attorney to represent them effectively and achieve better outcomes
Selecting the Right Personal Injury Attorney in Santa Ana to work with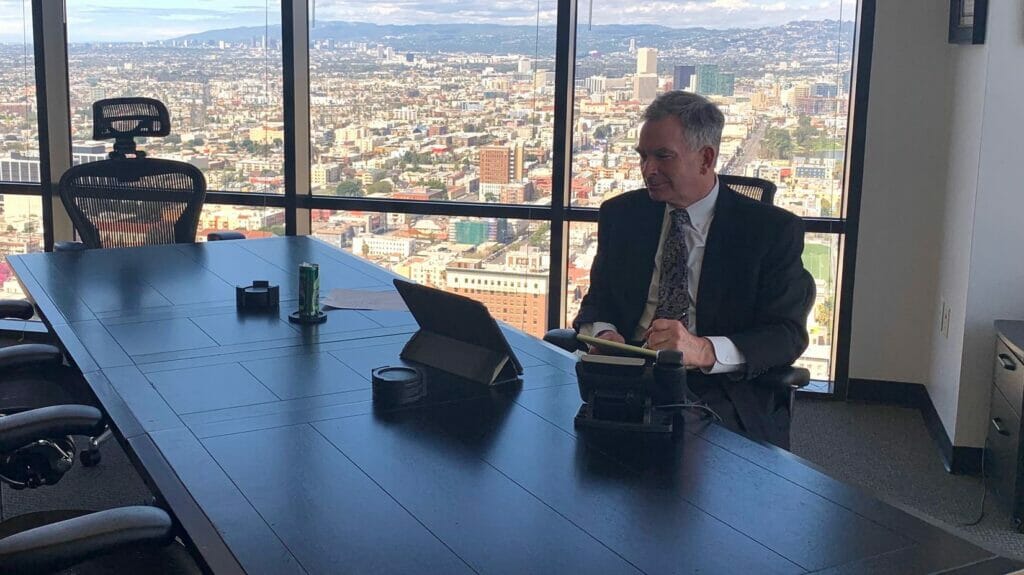 The process of selecting the right personal injury attorney can be daunting, especially when considering the many options available in Santa Ana. It's often difficult to determine which lawyer has the skills and experience necessary to represent your best interests. To help you navigate this important decision with confidence, here are a few key factors to consider.
First and foremost, look for an attorney with a track record of success in handling cases similar to yours. You want someone who has experience navigating the complexities of your specific case type and who can offer you expert guidance throughout the legal process. Research their past results and ask for references from former clients; this can give you insight into their ability to negotiate settlements and win trials.
For instance, let's say you were injured in a car accident caused by another driver's negligence. Look for an attorney who has a successful track record of obtaining compensation for clients involved in car accidents. A good personal injury attorney will have an in-depth understanding of the legalities surrounding car accident cases and can advise you on how best to proceed based on their past experience.
Think of it like choosing a doctor; you wouldn't want to see a general practitioner for heart surgery, would you? Similarly, you don't want to choose an attorney who doesn't specialize in personal injury law or doesn't have relevant experience handling cases like yours.
When selecting a personal injury attorney in Santa Ana, it's crucial to find someone with a successful track record of handling cases similar to yours. Look for an attorney like Derek Pakiz at the Reeves Law Group who has relevant experience who can provide expert guidance throughout the legal process. Research past results and ask for references from former clients to gain insight into their ability to negotiate settlements and win trials. Choosing an attorney who specializes in personal injury law will ensure that you receive the best representation possible.
When searching for a personal injury attorney, it's also crucial to find someone with a high-caliber law degree, credentials like board certifications, a strong dedication to their profession, and proven expertise in litigating personal injury cases. It's crucial to consider the attorney's personality, work style, communication skills, and track record to establish a robust client-attorney relationship based on mutual respect and trust.
---
What to Look For in a Professional Injury Lawyer
Experienced attorneys undoubtedly factor heavily into your decision-making process when selecting the right attorney to represent you after your accident. However, there are other important traits that all great lawyers share beyond their experience and proven track record. Here are some additional factors to consider when selecting a personal injury attorney in Santa Ana.
One important attribute is communication skills. You want an attorney who is responsive and can explain complex legal concepts to you in straightforward language. Look for someone who returns your phone calls and emails promptly and who takes the time to listen carefully to your concerns. An attorney (and their support staff of paralegals and other people) should communicate clearly with you which will help ensure that you always know what's happening with your case and won't feel left in the dark.
For example, imagine you are dealing with chronic pain caused by someone else's negligence, and you're struggling to pay medical bills as a result. You need someone who is empathetic and can not only explain the legal process but also put it into context with how it affects your life on a daily basis. A good personal injury attorney will make sure that their client understands all aspects of their case while also providing emotional support throughout the process.
It's also worth noting that finding a lawyer that works well with you is essential since the attorney-client relationship is unique. Some attorneys may take an aggressive approach in their litigation strategy, while others may prefer a more conciliatory approach that focuses on settlement negotiation. There are pros and cons to both approaches, so it's best to work with an attorney whose approach aligns with your personal values and preferences.
---
Assessing Attorney Reputation and Success Rates
Hiring a personal injury attorney with a reputable track record can make all the difference in your case. It's essential to assess an attorney's reputation and success rates before hiring them.
One way to research an attorney's reputation is by looking at online reviews or ratings such as Google, Avvo and Yelp. These reviews can give you a good idea of other people's experiences with the attorney and their success rates. However, keep in mind that not all reviews are reliable, so it's essential to read through them with discernment.
Another important factor to consider when assessing an attorney's reputation is their experience working on cases similar to yours. Attorneys who have worked on many cases like yours are more likely to know how to approach your case effectively.
While an attorney's experience is crucial, it isn't always a guarantee of success. Some inexperienced attorneys may be willing to work harder and be more invested in your case than seasoned attorneys who have become complacent due to their success.
Think of it this way: A carpenter with 30 years of experience may not be as agile or able to adjust quickly as somebody with only five years of experience but a strong work ethic and passion for learning new techniques. So, keep in mind that while experience can be a factor in determining an attorney's ability, it just shouldn't be the only one.
Now that we've covered factors that impact reputation let us look at the various types of personal injury cases that exist in Santa Ana.
---
Types of specialization of attorneys

When searching for a specialized attorney (such as in personal injury), it's essential to choose someone who has experience working with cases like yours. Different types of personal injury cases require varying levels of legal expertise, so it's crucial to find somebody who knows how to navigate your particular situation.
For example, a personal injury attorney experienced in workplace injuries will understand workers' compensation laws and may be better suited to handle your case if you were injured on the job compared to an attorney whose focus is primarily on car accidents.
However, it isn't always necessary to find an attorney that only specializes in your specific type of case. Personal injury attorneys can often apply their legal knowledge and skills across various types of cases. Lastly, attorneys like our very own Derek Pakiz have been practicing law for decades may have diversified work experience than specialized attorneys.
Consider a doctor who specializes in cardiology but also occasionally treats general medical issues. The doctor's specialization in cardiology doesn't mean they aren't capable of treating other diseases; they just have more training and understanding around heart-related conditions.
Accident statistics in Santa ana
It has been reported that personal injury cases account for over 80% of all civil litigation cases in California, showing a high demand for personal injury attorneys.
In Santa Ana, there are more than 250 registered personal injury attorneys to serve a population of approximately 333,000 people, which translates to around one attorney for every 1,332 residents.
According to the California Judicial Council's Court Statistics Report in 2020, almost 50% of the total civil caseload was related to personal injury claims across the state. This highlights the prominence and necessity of skilled personal injury attorneys in areas like Santa Ana.
---
Understanding Your Specific legal case Needs
Derek Pakiz and the Reeves Law Group provides a comprehensive range of legal services that extend beyond mere court representation. These services include:
Conducting thorough investigations to gather all necessary evidence for your case.
Evaluating damages meticulously to ensure you receive the compensation you deserve.
Navigating insurance claims with expertise, making the process less daunting for you.
Advising on settlement negotiations to secure the best possible outcome.
Representing you in court with a proven track record of success.
The level of assistance you'll require from Derek Pakiz and our firm depends on the intricacies of your case. Some cases may be resolved through insurance settlement negotiations, while others may necessitate litigation. Derek's extensive trial experience (being in front of the judge in a court room) in handling complex cases, including those involving workplace accidents, auto and truck accidents, premises accidents and medical malpractice claims and many others, makes him an invaluable ally in these situations.
Conversely, if you're involved in a minor slip and fall accident, your case may be relatively straightforward and might not require extensive legal service. In such a scenario, you could represent yourself or settle a claim directly with the insurance company. However, having Derek Pakiz on your side can still be beneficial, as he can provide expert advice and ensure your rights are protected. Not to mention insurance companies won't brush you off when you're working with an attorney and it's possible to win a larger amount of compensation.
Think of hiring Derek Pakiz as akin to hiring a personal trainer. If you're just looking to stay in shape and maintain your weight, you might only need occasional check-ins with your trainer. But if you're training for a marathon or trying to reduce your body fat by 10%, you would probably need more extensive guidance and support. Similarly, whether you're dealing with a minor incident or a complex legal issue, Derek Pakiz is there to provide the level of support you need.
---
what are the Legal Services Provided by a Personal Injury Attorney?
When it comes to personal injury cases, understanding your specific case needs is crucial to finding the right attorney. Different attorneys may specialize in different types of injury cases, and you need someone who has experience in handling cases similar to yours.
One important factor to consider when evaluating your case needs is the severity of your injuries. If your injuries are minor, you might be able to handle the legal process on your own or work with an attorney who focuses on smaller cases. However, if your injuries are more severe and require ongoing medical care or have resulted in a loss of income, you will want an attorney who has experience dealing with larger personal injury cases.
Another consideration for understanding your case needs is the type of accident that caused your injury. For example, there are many different causes of car accidents, such as driver error, defective vehicles, or poor road conditions. Each potential cause requires a unique legal approach for compensation. Therefore, it is essential to find an attorney who specializes in the particular type of accident that caused your injuries.
"I once worked with a client who was injured in a slip and fall accident at a grocery store. Her injuries were severe enough that she required medical attention for several months afterward. After researching attorneys online and speaking with friends and family, she found one of our lawyers who has extensive experience handling slip and fall cases specifically. This allowed her to feel more confident in her lawyer's ability to get her the compensation she deserved."
Overall, taking the time to understand your specific case needs is an important step in finding the right attorney for you. By focusing on attorneys who have experience dealing with cases like yours, you can increase your chances of receiving fair compensation for your injuries.
Now that you understand how important it is to find an attorney who understands your specific case needs–let's dive into what services they can provide.
---
how does the legal Claim Process work in an accident?

A personal injury attorney can provide a range of valuable legal services that will help you navigate the complexities of your case. From the initial consultation to negotiating settlements and pursuing compensation, a good attorney can guide you through each step of the process.
One of the most important things an attorney can do is help you understand your legal rights and options. They can explain what compensation you may be entitled to, what type of evidence is needed to secure a favorable outcome, and how long the legal process may take.
Another crucial service provided by personal injury attorneys is navigating the claims process. They can file all necessary paperwork, negotiate with insurance companies on your behalf, and ensure that deadlines are met. This can be particularly helpful if you're dealing with an insurer who is difficult to work with or denying your claim.
Additionally, personal injury attorneys have experience negotiating settlements and pursuing compensation in court. They can use their knowledge of the law to build a strong case that demonstrates the liability of the other party and showcases how your injuries have caused financial damages, such as loss of income or medical expenses. By having an experienced lawyer on your side who understands how to negotiate with insurers and present evidence in court, you'll increase your chances of receiving fair compensation.
It's also essential to highlight that while some cases eventually end up in court, many settle through negotiations outside of trial. In these cases, personal injury attorneys are well-equipped to negotiate with the at-fault party's insurance company on your behalf. One thing they can do is evaluate any settlement offers made by insurers to determine if they are fair given the injuries sustained, time lost from work, medical expenses incurred, among other relevant factors.
While hiring an attorney does come at an expense (usually paid after they obtain money for you), it's important to consider their return on investment. For example, a reputable personal injury attorney can typically secure more compensation than if you were to handle the case on your own. You may believe that you're saving money by not hiring an attorney, but in the end, it could end up costing you significantly in lost compensation.
Think of a personal injury attorney as a guide through unknown territory. Just as they would use maps and markers to guide you safely through dense forest terrain, they use their legal knowledge to help you navigate the challenges and complexities of injury claims. They also know when to take certain paths or avoid others to ensure the best possible result for your case.
Now that we have gone over the critical component of finding an attorney who understands your specific case needs and the services provided let's look at negotiating settlements and collaborating with insurance companies.
---
how Settlements and  Compensation
When it comes to settlement and compensation negotiation, your attorney will gather all relevant evidence pertaining to your case. This may include medical records, police reports, witness statements, photographs of the accident scene, and any other evidence that might strengthen your claim. Once all necessary documents are collected, your attorney will officially file a claim with the appropriate insurance company or companies.
From there, the insurance company will investigate the details of the accident and review the evidence to determine fault. They may also request additional documentation or information to support or refute their decision. During this investigative phase, it's essential to communicate regularly with your attorney and provide them with any updates on your condition or treatment.
For instance, if you're undergoing physical therapy for injuries sustained during the accident, your medical record could be used as evidence supporting the gravity of your injuries.
If the insurance company determines that their client was at fault, they will provide an initial settlement offer through your attorney. This offer may not cover all expenses associated with your accident but typically includes compensation for medical bills, lost wages, and other financial damages incurred due to the accident.
It's important to note that accepting an initial settlement offer may not be in your best interest. The settlement amount offered by an insurance company is always low-balled in hopes that claimants will take the first offer instead of seeking legal representation. However, with a trusted personal injury attorney by your side, they can negotiate a higher settlement amount to ensure you're awarded fair compensation for your incurred damages.
Furthermore, if negotiations fail between parties involved in the claim process, then they may end up in court. In this scenario, your attorney must build a strong case that demonstrates the extent of your damages and outlines the legal reasoning for why you are entitled to compensation.
It's important to point out that navigating the claim process can be frustrating at times, especially when dealing with insurance companies. However, having an experienced and skilled personal injury attorney on your side can make all the difference in obtaining a successful outcome.
---
Collaborating with Insurance Companies
When it comes to collaborating with insurance companies, a trusted and reputable Santa Ana personal injury attorney is essential. If you're unfamiliar with this area's legal complexities, pursuing a personal injury lawsuit on your own can easily become overwhelming, daunting and ineffective. Therefore, partnering with a competent attorney will level the legal playing field considerably when it comes to insurance companies and dealing with their own high-power lawyers.
For instance, if you've been involved in a car accident due to someone else's negligence and they refuse to settle with their insurance provider, your attorney can help negotiate on your behalf.
Your attorney will typically start by drafting a demand letter outlining the details of your case, including all financial losses incurred due to injuries sustained during the accident. This includes calculating non-economic damages like pain and suffering or emotional distress as well as economic damages such as loss of wages or medical expenses.
The party responsible for causing the accident or that person's insurance company will then respond to this letter with an alternative settlement proposal. Your attorney will then review this proposal with you before proceeding further negotiations until an acceptable agreement is reached.
The key advantage of working with an experienced personal injury lawyer is that they have extensive experience in these types of negotiations, which means they know what arguments to use and how best to present them effectively. Most importantly, having an attorney advocating for you ensures that you receive fair compensation for your injuries, losses and any additional expenses incurred due to the accident.
However, it's essential to remember that not all personal injury cases result in settlements. Though the majority of these disputes are indeed settled out of court, there could be cases that end up in trial proceedings. But with a competent personal injury lawyer by your side, they can help you navigate the legal proceedings in an efficient and effective manner.
Contact Our Personal Injury LAW FIRM in santa ana
Our law firm has won thousands of cases, including numerous serious injury cases and wrongful death cases, and has earned a reputation for professionalism and competence. We have the experience, skill, and resources to ensure that our clients will obtain optimum representation in their wrongful death or accident claim.
Contact our personal injury law firm at (714) 550-6000 or contact us for a free consultation. For your convenience, we make home and hospital visits throughout Santa Ana.
[Written by Derek Pakiz. Article updated on 2023-07-28]