Orange County Personal Injury Attorneys
For the convenience of our, clients we have a location at the Orange County Civic Center on West Santa Ana Boulevard to conduct initial signup meetings, and other consultations, as needed. If you have any questions or desire a case review, please email us or call us.
If you are injured in any kind of accident, it is important that you contact an experienced personal injury attorney as soon as possible. When you are injured in an accident, the law allows you to recover money to compensate you for many kinds of losses from the people who are fully or partially responsible.
What is Personal Injury Law?
Personal injury law aims to hold people and companies accountable for injuries they cause to someone's person, property, rights, or reputation. This area of law helps make sure that the injured victim's do not bear the burden of their injuries when an accident was someone else's fault.
If you have suffered a car crash, slip and fall, or other mishap that was not your fault, or not entirely your fault, you should not bear the full financial burden of your injuries. The Reeves Law Group has helped accident victims receive compensation for:
Reviews of
The Reeves Law Group
Dear Mr. Reeves: I appreciate your firm's representation of me in my case. There were moments when I thought I might get hit by other cars and possibly die, while sitting in my car after it crashed into the center divider and came to a stop on the freeway. I had quite a few questions about my case and your staff made sure my questions were answered promptly. In addition to being a good communicator, my attorney worked well in guiding me through the damages claims against both the driver who caused the accident and my under-insured motorist insurance company. Your firm's representation of me and the settlement results I received exceeded my expectations. I would recommend your firm to anyone else injured in a car accident who needs competent legal assistance.

5
/
5
Medical bills, past, present and future
Physical injury
Lost earnings
Impairment of future earnings
Property damage
Lifestyle changes
Loss of support of loved ones
Loss of consortium
Loss of society and companionship
Other types of loss
Common Types of Cases
Personal injury law covers many different incidents. The following are just some examples of cases that fall under this umbrella:
How do I prove my case?
To show that you deserve compensation, you must prove that the party you are suing is liable for your injuries and that your injuries caused you some kind of loss. These losses are known as damages.
There are three main categories of "liability" in California:
Intentional wrongs: For example, arson, assault, and murder are intentional wrongs. Often, intentional wrongs have both criminal and civil actions. If you want compensation from someone who assaulted you, you will have to bring a civil action against that person.
Negligence: In plain English, negligence means "carelessness." In legalese, negligence is a breach of the duty of reasonable care to someone else. For example, you owe a duty to others to drive safely. If you do not use your turning signals before you merge and hit a car, injuring an occupant, you could be legally negligent.
Strict liability: In some cases, a person is liable for an injury even if they were not negligent or did not intentionally harm the victim. For example, in California, the owner of a dog that bites someone is strictly liable for the injury that comes from that bite—even if the owner had no reason to believe the dog would ever bite someone. Strict liability also covers defective products and abnormally dangerous activities.
What Happens After I Am in an Accident?
When you are in an accident, even if it is minor, the results can significantly impact your life. In addition to physical injuries, there are also administrative complications. Examples of these kinds of complications include:
Filing paperwork
Keeping track of doctor's reports
Paying medical bills
Repairing property damage
Missing work
I Was Just Injured. What do I Do?
Getting injured can be a surreal experience. Here is a concrete list of things to do directly after you are injured.
Seek medical attention immediately: Your health is of utmost importance. Make sure photographs are taken of your injuries right after they occur. Continue to photograph them as time progresses. Keep all medical records.
Keep all the evidence from the scene of your injury: This includes the name and contact information of witnesses, license plate numbers, pictures of the scene, the faulty product, etc.
Contact an experienced attorney as soon as possible: Your lawyer will be able to give you complete instructions on what to do after your accident.
Do not talk to an insurance company without an attorney: Insurance companies want to get out of these situations by paying you as little as possible. Your lawyer will ensure that you get everything you are owed.
If you were hurt in any of the ways you read here, or even if your injury was not mentioned, make sure you contact an attorney as soon as you possibly can. The Reeves Law Group can ensure that you are fully compensated for your injuries. Call us today at (714) 550-6000 or send us an email for a free consultation.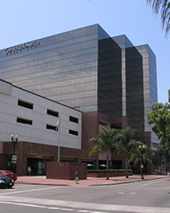 Sources
California Department of Public Health, Injury Non-fatal Hospitalization by Cause and Age, Injury Deaths by Cause and Age
National Highway Traffic Safety Administration
State of California Bar Attorney
City of Santa Ana Licensed Business
Additional Reviews