Drunk Driving Injury
Driving while intoxicated (DWI), or driving under the influence (DUI) of drugs and alcohol is clearly negligence. A driver who becomes intoxicated and chooses to drive puts every other driver on the road at risk of injury or death.
While the criminal court system can punish a drunk driver who caused the accident, it does nothing to compensate the victim of a drunk driver. The drunk driving accident attorneys at The Reeves Law Group have won substantial damage awards for victims of auto accidents throughout California.
If you are the victim of a drunk driver or if a member of your family was killed in a drunk driving accident, please contact an attorney at The Reeves Law Group today. Our lawyers will vigorously pursue compensation for your injuries.
Compensation for Drunk Driving Accident Victims
The civil court system allows victims to recover financial compensation for the injuries and other damages the drunk driver caused. Our attorneys can pursue a drunk driving accident claim and obtain financial compensation for your injuries, medical expenses, lost wages, pain and suffering, and property damage.
If the drunk driver who caused the crash was legally intoxicated, we can also pursue punitive damages for the injury victim. Punitive or exemplary damages can significantly increase the amount of compensation a drunk driving accident victim receives. These types of damages are designed to financially punish and make an example of the drunk driver who caused the collision.
If you are the victim of a drunk driver, please do not speak with an insurance adjuster without first consulting with an experienced personal injury lawyer at The Reeves Law Group. Do not allow any conversation to be recorded. The insurance company's goal is to pay you the least possible amount of financial compensation. Their representatives may encourage you to agree to a fast, cheap settlement offer.
Seeking Justice for Drunk Driving Victims
Our law firm is dedicated to helping clients recover the maximum amount of financial compensation. We work to protect your rights and pursue your best interests. We relieve you of the burden of dealing with the insurance companies so that you can focus on healing from your injuries.
We are excellent negotiators who work to achieve a full and fair settlement. However, if the opposition is unwilling to be reasonable, our trial attorneys will take your case before a judge and jury, if that is the best way to achieve justice for you.
What Exactly is Personal Injury?
Client Testimonials



Drunk Driving Injury Statistics
In 2005, alcohol-related accidents resulted in 1,719 deaths in California, according to the National Highway Traffic Safety Administration. A driver was legally intoxicated – with a blood alcohol level at or above .08 percent – in 1,250 of those cases.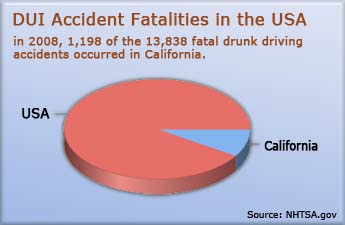 For experienced, effective legal representation, victims of drunk driving accidents in California can rely on The Reeves Law Group. Please contact us at (800) 644-8000 for a free consultation.