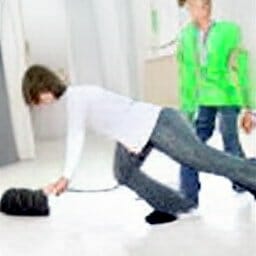 Slip and fall incidents can happen anywhere, from the workplace to commercial premises to homes and public places. If you are injured, notify the property owner or insurance company as soon as possible to file a claim.
Insurance adjusters are trained to avoid admitting fault and may try to reduce your compensation. Make sure you record the location of the accident and collect all of the relevant information, including witness names and phone numbers.
Slip and fall accidents happen for many different reasons. The most common reason is due to an unsafe surface or condition.
Property owners in LA and throughout California are responsible for keeping visitors safe, but sometimes they fail to do so. This can lead to injuries that could have been prevented.
In some cases, the property owner is held responsible for the injury. If the property owner is found negligent, they may have to pay for the injured person's medical expenses.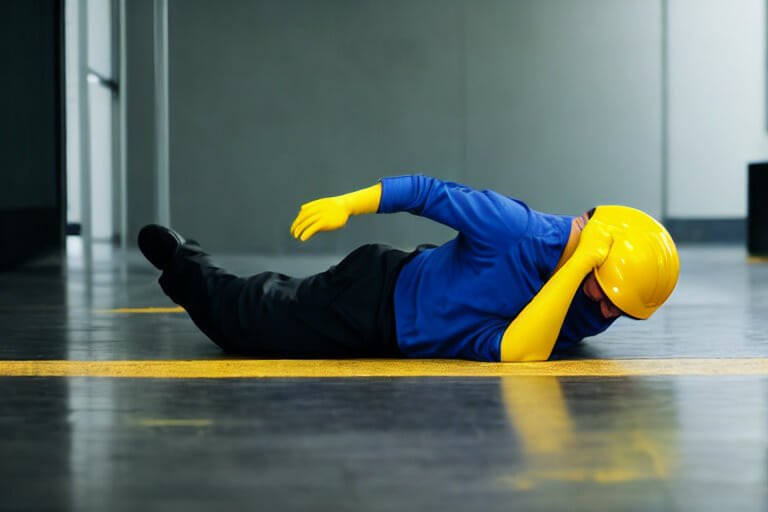 Slip and fall accidents can also cause injuries to the spine. When a person slips and falls, the spine is forced to bend, which can result in a fractured vertebra.
A fall can also result in facial injuries, which may include cuts, broken teeth, jaw fractures, and eye injuries. In severe cases, a victim can suffer a concussion or traumatic brain injury (TBI).
If you have been injured in a slip and fall accident, you should get medical treatment as soon as possible. If possible, call 911 to report the accident.
It is also a good idea to take pictures of the area of the accident, the hazard, and any items that may have contributed to your fall.
The accident scene should be documented as soon as possible, so that the insurance company can provide the proper reimbursement.
Slip and fall accidents occur anywhere and can lead to serious injuries (including pools with wet surfaces). Sometimes they can be fatal. A victim may be eligible to file a lawsuit if they were injured because of the negligence of a property owner. This can result in medical costs and other losses.
If you are in a slip and fall accident, you may have a legal claim against the property owner. There are many potential victims of this type of accident.
Fortunately, slip and fall accidents can be prevented. Many people are not aware of the dangers associated with slippery floors and other surfaces.
Regardless of the location, dangerous surfaces can lead to severe injuries, and this can be avoided by taking steps to maintain the safety of the area. Whether you're walking on a sidewalk or in a crowded building, it's important to keep these hazards in mind.
When you are injured in a slip and fall accident, it's essential to seek medical treatment as soon as possible. Many slip and fall victims suffer from bruising, bleeding, and even broken bones.
A fracture can cause significant pain and increase your recovery time. Additionally, you might suffer a concussion or spinal cord damage.
Taking the time to seek medical attention after an accident can help you document the extent of your injuries and collect the compensation you deserve.
When filing a slip and fall accident lawsuit, it is important to identify the responsible parties. In some cases, the property owner or property manager may be at fault. In other cases, there are additional parties who exercise control over the area in question.
These could include the business owner, landlord, or property owner. Most of these parties will carry liability insurance to protect them.
In some cases, evidence may disappear quickly. When a grocery store or other business has a cleaning crew, for example, the team will clean up puddles, and witnesses may leave without providing their contact information.
In these cases, contacting a lawyer is important. The attorney will be able to advise you on the best course of action. The attorney will also be able to help you find the best possible settlement for your injuries.
A slip and fall accident can lead to serious injuries or even death. If you are hurt in a slip and fall accident, you can file a claim against the property owner for compensation.
You need to prove that the injury was caused by another party's negligence.
In addition to proving that the injury occurred due to the property owner's negligence, you should also show that you suffered damages. If you were careless in the situation, the amount of compensation you can claim will be reduced.
You should file a lawsuit if you are injured in a slip and fall accident as soon as possible. The statute of limitations is two years, but there are exceptions to this rule.
For example, if you were hurt in a slip and fall accident at a public place, you have a year to file a claim. If you do not file a claim in time, the property owner may dismiss your claim.