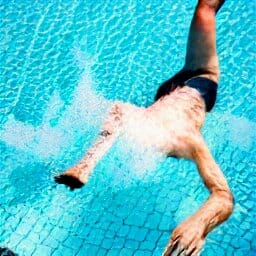 If you or a loved one has suffered from a swimming pool accident, you may be entitled to compensation. Injuries can be caused by negligence or a faulty product.
In such cases, you can file a lawsuit against the person or company responsible. Some of the parties you can sue include a lifeguard's employer or a manufacturer of a defective swimming pool drain. If more than one party is responsible, your case may be more complex.
Causes of Accidents in Pools
A defective diving board is one of the most common causes of swimming pool accidents. It can cause a serious injury or even a death.
In addition, a broken ladder can leave a swimmer struggling to exit the pool. Defective anti-entrapment mechanisms are another major cause of accidents involving swimming pools.
Swimming pool accidents are very uncommon, but most are preventable. Proper safety measures are essential to prevent an accident and minimize your family's liability. In Los Angeles and southern California, the swimming season is much longer than most other parts of the country so the total accident rates are therefore higher.

Properly maintaining and cleaning your swimming pool is essential to avoid injury. In addition, make sure that the water level in your pool is safe.
Unsafe water conditions can cause a slipped foot, fractured bones, and more. Unsafe chemical levels in your swimming pool can also cause illness and chemical burns.
However, the greatest danger in swimming pools is the water itself. Drowning can occur silently, and most victims do not have the ability to scream for help.
Children are particularly susceptible to swimming pool accidents. They can fall into the water and drown, which is the number one cause of unintentional injury-related death among children under the age of 14.

If not properly secured, accidents can result in medical conditions that may last a lifetime. The statistics can be shocking, but understanding the risks can help prevent them.
While most swimming pool accidents are avoidable, others can result in devastating injuries. Whether they are minor or fatal, they are often the result of negligent property owners, poor maintenance, or defective equipment.
Attorneys can help you recover compensation for your losses. It is best to consult with an attorney as soon as possible after an accident.
Swimming pool accidents can lead to liability lawsuits, and in most cases, negligent property owners, managers, and equipment manufacturers can be held accountable for their negligence or a failure to provide basic safety measures.
Regardless of who is to blame, accidents can be devastating and can cause huge damage to families. The sooner you take the proper steps to avoid negligence or a swimming pool accident, the better your chances of recovery.
Choosing a pool with lifeguards is one of the best ways to prevent accidents. These professionals are trained to perform CPR and use an AED device in the event of an emergency. Note: if these workers drown or get injured while doing their duty of rescuing a bather, they may be entitled to compensation due to a occupational injury.

Additionally, parents should stay in the water with young children to prevent accidents and help prevent drowning. Even if you have strong swimming skills, accidents can still happen.
Non-fatal swimming pool accidents are much more likely than drowning accidents. People who spend long periods of time under water can suffer from oxygen deprivation, which can cause severe damage to their brain.
Some victims even end up permanently disabled. Divers may also suffer from traumatic brain injuries caused by improper diving technique.
Accidents involving defective diving boards are another common cause of drowning. Despite these hazards, swimming pools are still a great place for a family to have fun this summer.