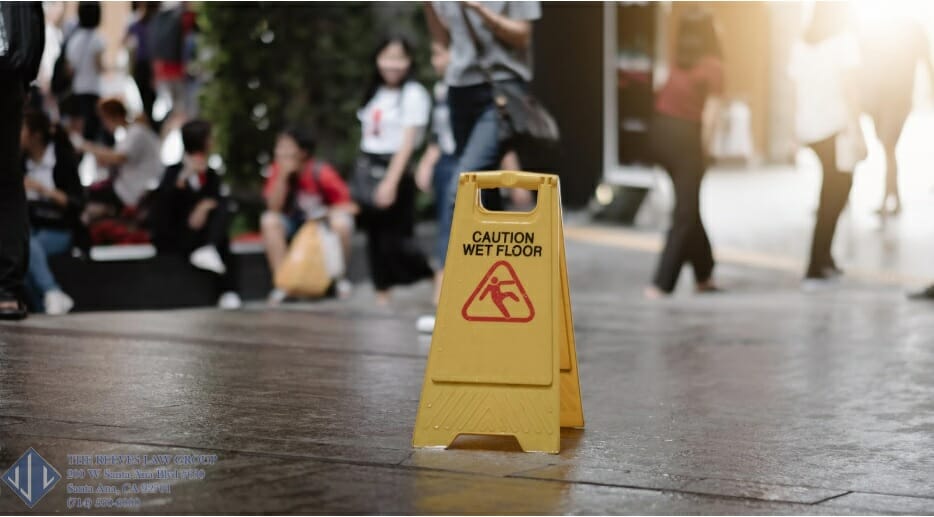 A fall is an accident that can be fatal, cause major injuries, and necessitate hospitalization. The National Safety Council (NSC) estimates that every day in the United States, there are about 25,000 slip, trip, and fall accidents.
According to the NSC, these accidents are the leading cause of preventable fatalities in adults 65 and older. Accidents involving slipping and falling can occur in various settings, but they are more likely to happen on particular flooring.
Statistics On Slip And Fall Accidents In The US
In all occupational categories, roughly 900 fatal slips, trips, and falls were reported in 2019.

The retail, wholesale, and service sectors accounted for more than 60% of all slip and fall injuries.

According to the Bureau of Labor Statistics,

men account for 11%

of all fatal workplace accidents compared to women's 5%.

The Industrial Safety & Occupational Health Markets states that employees who fall on slick surfaces account for more than 85% of workers' compensation claims.

The National Safety Council states that more than $70 billion is spent yearly on medical expenses as financial compensation for workplace slip and fall accidents.
Surface Types That Can Lead To A Tripping Hazard
Knowing the floors most likely to cause slip and fall accidents can keep you safe and reduce your risk of injury. These are a few examples of the surface types that could be dangerous for tripping or slipping:
1. Wet Flooring Surfaces
A slip and fall disaster can occur anywhere. Still, some sites are riskier than others, such as busy streets, buildings with damp floors, places with uneven surfaces, and places with insufficient illumination. These situations are most frequently found in commercial, retail, and work settings.
Employers and property owners are required by law to maintain a secure environment for their staff, guests, and clients. The injured person or their family is entitled to financial compensation for lost income, medical costs, and pain and suffering if an employer, property owner, or property manager violates this responsibility and someone incurs serious injuries, gets hurt, or dies.
2. Floors That Have been Newly Waxed or Mopped
It might be dangerous to trip and fall on freshly mopped or waxed flooring. You'll incur medical costs. You'll want to hold the company accountable for paying for the medical care required to treat your injuries. If the wounds are severe enough, you can require future medical attention and experience future wage loss.
You might not be able to return to your regular position or any jobs at all if you gain a disabling injury from a slip and fall accident. In such a case, you'll want to double-check that the injury's long-term financial impact is considered when you request your settlement.
3. Floors That Have Been Treated With A Polish Or Sealant
All marble floors must be mopped, cleared of dirt, dust, and other debris, and cleaned using specialized cleaners and water. Only non-wax marble polish should be used, following the manufacturer's recommendations, not completely to wipe off the surface roughness.
Although generally robust, these composite flooring surfaces present a considerable danger of slipping, especially when cleaned with cleaner-wax combination products. A good plan is to periodically strip and clean the floor before finishing it with a non-slip wax or synthetic glue. Only seldom should vinyl flooring be polished or shined.
4. Linoleum Floors That Are Peeling Or Have Cracks
The flooring of any kind – linoleum, carpet, ceramic tile, stone, hardwood, etc. – can become uneven or loose over time. If a damaged floor cannot be repaired immediately, it should be well lit, and the potential hazard should be identified with caution signs.
5. Wood Floors That Are Warped Or Have Loose Boards
The majority of issues with wood flooring are brought on by excessive dampness. High humidity, inappropriate or no acclimation, poor installation, and water on or under the floor can all advance the likelihood of a slip and fall incident. 
The floor might absorb moisture from the air during wet months if you live in a humid climate. The wood will grow as a result, which could be problematic.
6. Frayed Carpets, Rugs, Or Mats That Are Not Secured To The Floor
Tripping hazards include carpet that holes or has been bunched up. People may slip and tumble due to loose carpet, area rugs, and mats moving under their feet. An estimated 37,991 persons 65 and older receive medical care annually in the United States. 54.2% of emergency visits for falls were caused by tripping on rugs and carpets. 72.8% of such falls took place at home.
7. Slippery Floor Surfaces
A sizable fraction of injuries and fall hazards recorded by state agencies are caused by slippery or walking surfaces. The following list includes the surfaces where these injuries most frequently occur:
Parking garages

Sidewalks (or lack thereof)

Places where food is prepared

Shower rooms in boarding houses

General floors
When the weather changes, traction on outdoor surfaces can fluctuate significantly. The moisture brought in by pedestrian traffic can then harm indoor surfaces.
It is important to assess the effectiveness of traction control measures continuously. Measures taken indoors to prevent slips and falls on wet floors can help:
In entrance areas, use moisture-absorbent mats with beveled edges– ensure the backing material won't slide around on the ground.

As necessary, put up "Wet Floor" signs.

In problematic regions, apply anti-skid sticky tape.

Clean up spills right away.

Make a plan for what to do when someone spills food or drink, either intentionally or accidentally.

For locations where food is prepared, use appropriate area rugs or mats.
8. Stairs That Are Too High Or Slippery
According to statistics, trips and slips cause the bulk (67%) of falls that occur on the same level. The remaining 30% of cases include falls from a height, including ladders, roofs, stairs, or jumping to a lower level, among other things.
For unaware users, worn-down wood or carpet, particularly on the "run" portion of the stair-step where the foot lands, can present hidden slip and fall accidents. Additionally, installing tile or polished wood steps—frequently more slippery than carpet, stone, or painted wood—could expose property owners to liability.
Work With Professional Injury Lawyers Today
Going the extra mile to prevent a nasty slip and fall accident is key to ensuring your employees are safe from even a single fall hazard. Think long-term and find smart business solutions, especially if you run a labor-intensive workplace. 
In any fall accident or if you're at high risk of being sued for one to recover damages, finding the right legal counsel to represent your business is the smart way to go. Contact Reeves Law Group immediately for a free consultation with our experienced lawyers regarding a possible wrongful death claim by calling (800) 644-8000 or completing our online contact form.
---
Sources: