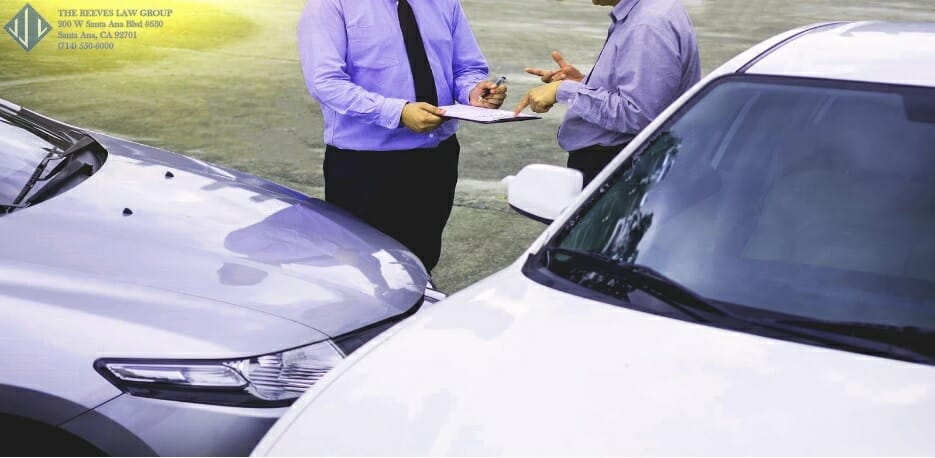 In 2022, Uber and Lyft have become de-facto players in the on-demand transportation business by providing passengers easy access to clean, pleasant, and affordable rideshare services. With a combined market capitalization of billions of dollars, Uber and Lyft have succeeded in recruiting more drivers and customers, hence increasing traffic volume in Northern and Southern California and across the nation.
Now that Uber and Lyft have been operating for several years, the results of numerous traffic studies are in: the expansion of ridesharing services has led to increased traffic congestion and a decline in public transportation usage. Consequently, there has been a rise in traffic accidents, injuries, and deaths. In other words, the public pays a substantial cost for the convenience of ridesharing services. If you have been harmed in an Uber or Lyft accident, it is imperative that you work with the appropriate ridesharing accident attorney for these accidents.
Uber and Lyft Rideshare Accident Statistics
Recent research in 2019 conducted by the Booth School of Business at the University of Chicago analyzed the correlation between the rise in popularity of ridesharing apps and ride-hailing services and an increase in motor vehicle accidents and fatalities. According to the study, ridesharing services such as Uber and Lyft have contributed to a 3% increase in overall car accident fatalities.
Results revealed this number by analyzing the eight financial quarters for both companies before and after their launch dates. They also analyzed traffic volume, preferred modes of transportation, and the total number of car accidents between 2010 and 2016 to determine the popularity of rideshare. The University of Chicago's analysis of rideshare accidents incorporated data from the National Highway Traffic Safety Administration (NHTSA) and compared accident rates in many major locations where rideshare apps were initially introduced (relative to the total number of vehicle miles traveled).
The findings of the research revealed some alarming statistics:
Due to the rising number of rideshare vehicles on the road, about 1,000 people die in car accidents each day

From 2017 to 2018, Uber vehicles were linked to 97 fatal crashes

These accidents resulted in 107 deaths

21% of those killed were riders

21% of those killed were drivers

58% of the remaining victims were third-party passengers or drivers
Regardless of whether you're a rideshare driver, passenger, or rider in a third-party car, the rideshare accident report indicates an increased probability of being involved in a major or fatal collision. Uber and Lyft accidents have caused an increase in the number of fatalities on our roadways, despite the fact that rideshare apps are convenient and necessary for many people.
Other significant findings of the research include:
The rise in ridesharing-related accidents appears to persist (and, in many cases, increase) with time

The accident rate has been consistent on weekdays, weeknights, and weekends day or night

In 2010, the United States recorded the lowest number of traffic fatalities since 1949, with 32,885 reported deaths

In 2016, the number of traffic fatalities grew dramatically to more than 37,400

Accidents at drop-off and pick-up locations are also on the rise

Increased use of ridesharing apps correlates directly with a rise in the number of cars on the road, as well as an increase in injuries, accidents, and fatalities involving all kinds of travelers: drivers, cyclists, passengers, and pedestrians
The report also indicates that a rise in motor vehicle accidents is attributable to Uber and Lyft drivers spending a large amount of time on the roads, in addition to app users requesting more rides. It is crucial to remember that rideshare drivers do not spend all of their time transporting passengers.
Moreover, 40 to 60% of the time, rideshare drivers either return to pick up passengers or seek new ones (waiting for a rider to book a trip). In addition, urban users of ridesharing services are more likely to be involved in accidents, with 90% of Uber accidents happening in urban areas. And in cities such as Los Angeles, the increase in rideshare traffic does not always replace car travel. Less than half of [rideshare] rides in 9 urban areas actually replace a trip that would have been taken by automobile, according to the research.
Most Common Types Of Uber And Lyft Accidents in 2022

Depending on the reason for the accident, there can be a variety of accident types and degrees of severity. While the cause helps decide who is liable for the Lyft or Uber accident, the types may help calculate the settlement or compensation amount.
1. T-Bone Accidents
T-bone accidents, also referred to as side-impact collisions, involve the impact of the side of one or more cars, forming a 'T' shape. Typically, these types of collisions occur near intersections and parking lots.
Sometimes, an Uber or Lyft driver may make an illegal U-turn on the road in order to reach a destination or passenger more quickly. However, doing so risks T-bone crashes for them and their vehicle. The extent of the damage is determined by the cars' impact velocity and force.
2. Single Car Accidents
An Uber or Lyft accident does not need to involve two or more motor vehicles. Occasionally, an Uber or Lyft vehicle may be involved in a single-car collision in which it collides with an object. This could be a street lamp, a house wall, a pole, a fire hydrant, or even a tree.
In these situations, there is considerable damage to the vehicle and property, but only the driver or passenger of the vehicle is at risk of injury. However, if a single accident involves a car and another pedestrian or motorcyclist, there is a possibility of catastrophic injuries.
3. Side Swipe Accidents
Typically, this is a relatively mild mishap. Side-swipe accidents happen when two cars are parallel and simply "swipe" each other, resulting in damage to both vehicles. Unless the driver was driving recklessly and in a hurry, this type of Lyft or Uber accident does not result in serious injuries.
Side-impact accidents can occur when drivers are preoccupied with their phones, searching for their passengers, or rushing to a parking spot or other location.
4. Hit-and-Run Accidents
Unluckily, hit-and-run accidents are extremely common. In this type of accident, the driver flees the scene immediately after colliding with another object or vehicle. Unless dashboard cameras or CCTVs capture the accident, it can be difficult to identify the person or vehicle responsible for the accident.
If this occurs to another Uber or Lyft driver in 2022, the rideshare companies can offer insurance to cover the damages. However, it depends on the specific circumstances, and you may need the assistance of a rideshare accident attorney for formal legal advice and to gather evidence and build your case.
5. Rear-End Accidents
As the term suggests, rear-end accidents involve one vehicle colliding with the rear of another. This type of collision can cause substantial damage to the vehicle as well as injuries, such as whiplash, to the driver and passenger.
People typically believe the vehicle in the rear is at fault, although this is not always the case. If the vehicle in front abruptly stops when it should not have, the other party could be held liable. This type of mishap can potentially occur for a variety of other reasons as well.
Uber and Lyft-Related Injuries In Situations Other Than Motor Vehicle Accidents
While most people associate Lyft and Uber accidents with vehicle collisions, Lyft and Uber cars and drivers are often involved in other types of incidents.
Lyft and Uber drivers and vehicles may be the target of property damage or assault from unruly, intoxicated, or violent passengers, including when a driver closes a ride and ejects a passenger due to their behavior or for safety reasons, or when passengers attack drivers for violence based on racial or national origin animus. This has become more common since the Covid-19 pandemic, and is spilling over into 2022. In the majority of driver-reported sexual assault cases, the driver was the victim, according to Uber's safety report.
Obviously, drivers are also capable of inflicting damage and injury on passengers, such as assault, robbery, kidnapping, and sexual assault.
Get The Compensation You Need, Want, And Deserve
Have you or a family member suffered significant injuries in a Lyft or Uber accident within the past 24 months? (typical statute of limitations). Do not let medical expenses accumulate while you wait for the negligent party or their insurance company to act responsibly. Instead, you require an aggressive personal injury attorney who will battle for the compensation you need, want, and deserve.
Recovering damages in the event of an Uber or Lyft accident is difficult, making it essential to have the strong legal assistance Reeves Law Group is prepared to offer. Our attorneys will individually manage your claim, conduct a thorough investigation, assess liability for the rideshare accident that caused your injuries, and investigate all of your compensation possibilities. Do not become a statistic if you or a loved one has been harmed in an Uber or Lyft accident. Contact us to find out how we can assist you.
---
Reference sources or statistics: