Orange, CA, Information And Resources For Plaintiffs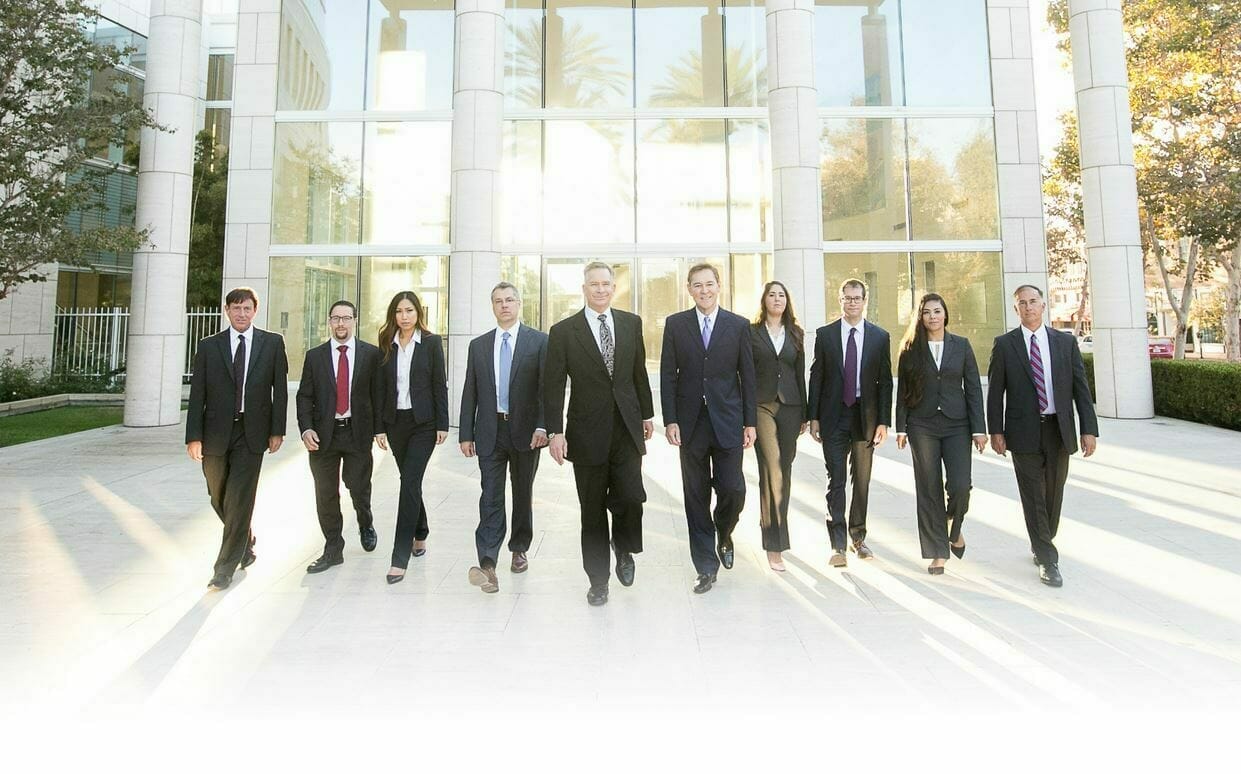 For over 30 years, The Reeves Law Group has represented Orange residents and their families in personal injury cases. We have the experience and resources to help you get the compensation you deserve if you've been injured due to someone else's negligence.
If you or a loved one has been involved in an accident, our team of personal injury lawyers can provide a free consultation to help you assess your case and determine the best course of action. We have a proven track record of success in Orange County and are dedicated to getting our clients the maximum possible compensation for their injuries.
Don't try to tackle a major injury case yourself — contact The Reeves Law Group today for a free consultation, and let us fight for you.
The Reeves Law Group Serving Orange, CA
Orange City is part of Orange County of California and lies 3 miles north of Santa Ana, the county seat. It is next to the city of Tustin. It is home to 139,911 people (as of 2020) and is characterized by old structures that have existed since the 1920s. 
The city founders originally applied to have their place called Richland, but it was declined due to a similar town of the same name. The residents, undaunted, decided to name their city "Orange." Orange City also earned the nickname "Plaza City" because it was the only city built around a plaza.  
The area's economy boomed along with the rest of Orange County during the late 1800s when there was a surge in demand for California-grown citrus fruits. Dubbed the "Orange Era," the period led to increased population, access to better railroads, and a real estate boom. 
Today, Orange City is known for the following historical landmarks:
Old Towne – a historic district containing original structures built during the city's incorporation, such as the oldest operating soda fountain and the oldest operating bank

Orange County Zoo

Chapman University

The Village at Orange 

Villa Parks Orchards Association – sole remaining fruit packing operation

Lewis Ainsworth House – a restored house museum
Accidents And Safety In Orange
Orange City is safer compared to 35% of US Cities, with crime rates decreasing yearly by 10%. The violent crime and property crime rates are lower than the national and state averages, and fatal car crashes and traffic accidents have also decreased through the years. 
There were seven fewer fatal accidents in 2019 versus 2018

In 2019, there was only one fatal accident involving a drunk driver

Only five fatalities due to car crashes and traffic accidents were recorded in 2019, while only two pedestrians were in deadly accidents in the same year

In 2018, Will Ferrell and several companions were involved in a

car accident along Interstate 5

in Orange County
Laws And Regulations In Orange
The federal and state legal systems play an essential role in keeping residents safe in Orange. Specific laws and regulations dictate how residents should live, and violations of these laws can result in penalties (or worse, result in injuries or cause injuries).
For example, Orange City's Municipal Code 10.18.020 states that some streets may be designated as privately owned and maintained roads and are not open to the public for vehicular travel. However, their proximity or connection to public streets and highways will subject them to the California Vehicle Code (CVC) Section 21107.7. 
Knowledge of these private streets and the laws governing them is vital to protect yourself from untoward incidents and help you know and defend your rights in the case of accidents. Our lawyers at The Reeves Law Group are familiar with the intricacies of Orange City's Municipal Code and the CVC. We can help sort out any disputes that may arise in a personal injury accident. 
Major Roads And Highways In Orange
The major roads and highways in Orange City are:
Major Highways:
Interstate 5 – also called Santa Ana Freeway

SR 57 – the Orange Freeway

SR 22 – the Garden Grove Freeway

SR 55 – the Costa Mesa Freeway

SR 261 & SR 241 – Eastern and Foothill Toll Roads
Major Roads
E. Chapman Avenue

N & S Cambridge St

N & S Tustin St

Walnut Avenue

E Collins Avenue
Important Resources For Those Injured In An Accident In Orange
After you've been in an accident, there are a few things you should do to ensure your safety and the safety of others. First, if anyone is injured, call 911 and ask for medical help. If the accident is minor and everyone can move, turn on your hazard lights and move your vehicle out of the traffic flow if possible. 
Once you're off to the side, exchange insurance information with the other driver. It's also a good idea to take their contact information in case you need to reach them later. If there are any witnesses, get their names and phone numbers as well. If you can, take any photos or videos of the accident and the damage to your vehicle. DO NOT communicate with the other party's insurance company, only communicate with your insurance company.
Cooperate with local authorities as needed, and call a lawyer to help you if you feel that someone else's actions have injured you. 
We've compiled below the resources for plaintiffs in Orange City that you can use.
Note that these listed resources are not an endorsement for any specific business or organization, they are for reference only. 
1) Major Hospitals And Emergency Rooms Nearby:
UCI Medical Center
101 The City Dr. S, Orange, CA
(714) 456-7890

CHOC Main Campus – Orange (Children's Health of Orange County)

1201 W La Veta Ave, Orange, CA

(714) 410-5947
Chapman Global Medical Center

2601 E Chapman Ave, Orange, CA

(714) 633-0011
Providence St. Joseph Hospital

1100 W Stewart Dr, Orange, CA

(714) 771-8000
HealthBridge Orange Pediatric Hospital

393 S Tustin St, Orange, CA

(888) 306-5121
2) Police Stations
City of Orange Police Department

1107 N. Batavia St, Orange, CA

(714) 774-7444
3) Fire Stations In The Area
Orange City Fire Department Station 2

2900 E Collins Ave, Orange, CA

(714) 288-2500
Orange Fire Department Station 1

176 S Grand St, Orange, CA

(714) 288-2500

City of Orange Fire Department

1910 N Shaffer St, Orange, CA

(714) 536-5411
4) Insurance Company Offices
Capital Insurance Co

750 The City Dr. S # 140, Orange, CA

(888) 823-4597
Prudential Insurance Co

200 City Pkwy W #210, Orange, CA

(212) 298-3388
Best California Insurance

1649 W Chapman Ave, Orange, CA

(714) 453-0700
Farmers Insurance – Kitajima Agency

1100 Town and Country Road #1010, Orange, CA

(800) 875-8712
AA Lares Insurance Services

1163 N Tustin St, Orange, CA

(714) 288-8000
5) Courthouse and City Council Buildings
Lamoreaux Justice Center

341 The City Dr. S, Orange, CA

(657) 622-6878
Orange County Court Appointed

301 The City Dr. S, Orange, CA
Juvenile Traffic Court

341 The City Dr. S, Orange, CA

(657) 622-5509 
6) Local Body Shops In The City Of Orange
Crash Champions Collisions Repair (Pacific Elite Orange)

1812 N Glassell St, Orange, CA

(714) 998-3700
Deshler's Collision Repair

1133 W Taft Ave, Orange, CA

(714) 998-9256
Maaco Auto Body Shop and Painting

788 N Batavia St, Orange, CA

(714) 248-0863
Fix Auto Orange

153 N Cypress St, Orange, CA

(714) 639-5302
7) Specialist Chiropractors In The Middle Of Orange
The Joint Chiropractic

745 S Main St, Orange, CA

(714) 868-7594
Chiropractic Center of Orange

630 S Glassell St #102, Orange, CA

(714) 639-3935
Westside Chiropractic

850 E Chapman Avenue Suite A, Orange, CA

(714) 744-6074
Back In Line Chiropractic Rehab Center

2901 E Katella Ave H, Orange, CA

(714) 633-2225
Chapman Chiropractic and Wellness Center

1025 E Chapman Ave, Orange, CA

(714) 639-4655
8) Surgeons In The City Of Orange City
Main Street Specialty Surgery Center

280 Main St #100, Orange, CA

(714) 704-1900
Finesse Plastic Surgery

230 S Main St #210, Orange, CA

(714) 978-2445
Orange County Robotic Surgery – Dr. Abtin Khosravi

1010 W La Veta Ave Suite 775, Orange, CA

(714) 541-4996
Orangewood Surgical Center

2143 W Orangewood Ave, Orange, CA

(714) 221-4236
9) Neurologists Around The Middle Of The City
John W Chen MD

261 E Chapman Ave #101, Orange, CA

(714) 202-0218
Dr. Mona Sazgar MD

UC Irvine Medical Center, 101 The City Dr. S, Orange, CA

(714) 456-6203
UCI Medical Center Neurology

101 The City Dr. S #30 Orange, CA

(714) 456-7002
Dr. Amir Shokrae, MD 

110 W La Veta Ave, Orange, CA

(714) 541-6800
10) Physical Therapists In The City
Coury & Buehler Physical Therapy

239 E Katella Ave, Orange, CA

(714) 538-0025
Intecore Physical Therapy 

3626 E Chapman Ave, Orange, CA

(714) 744-4400
UCI Health Physical Therapy Services

200 S Manchester Ave #100, Orange, CA

(714) 456-5571
11) Orange City Mortuaries
Ferrara Colonial Mortuary

351 Hewes St, Orange, CA

(714) 639-2711
Shannon Family Mortuary

1005 E Chapman Ave, Orange, CA

(714) 771-1000
Chapman Funeral Homes

702 E Chapman Ave, Orange, CA

(714) 628-0447
Omega Society

1577 N Main St, Orange, CA

(714) 202-2883
Why Call The Reeves Law Group In Orange
The Reeves Law Group has been representing Orange residents and their families who have suffered an injury for over 30 years. Our personal injury lawyers have a successful track record of achieving satisfactory results for our clients' accident claims. Our goal is to provide the best representation to every client we serve and obtain the maximum compensation for their injuries. 
We offer our services on a contingency basis, so you will not be charged any fees unless we recover compensation for your claim. If you or a loved one has been injured in an accident, please call us at (800) 644-8000 or contact us online to schedule a free consultation. We will come to you if you cannot come to us — whether in your home or at the hospital.
---
Resources:
https://en.wikipedia.org/wiki/Orange,_California
https://www.city-data.com/accidents/acc-Orange-California.html
https://www.hollywoodreporter.com/lifestyle/lifestyle-news/will-ferrell-involved-serious-car-accident-1102494/
https://library.municode.com/ca/orange/codes/municipal_code?nodeId=TIT10VETR_CH10.18PRST_10.18.020PROWMAST
https://leginfo.legislature.ca.gov/faces/codes_displaySection.xhtml?sectionNum=21107.7.&nodeTreePath=15.1.3&lawCode=VEH
https://www.orangecounty.net/cities/SanJuanCapistrano_Services.htm#emergency
https://www.cityoforange.org/residents/police 
https://www.google.com/search?q=orange+city+california+police+station
https://www.google.com/search?q=orange+city+california+insurance+companies
https://www.google.com/search?q=orange+california+courthouse
https://www.google.com/search?q=orange+california+fire+station 
https://www.google.com/search?q=orange+california+body+shops
https://www.google.com/search?q=orange+california+chiropractors 
https://www.google.com/search?q=orange+california+surgeons
https://www.google.com/search?q=orange+county+ca+neurologists
https://www.google.com/search?q=orange+county+ca+physical+therapists
https://www.google.com/search?q=orange+county+ca+major+hospitals
https://www.google.com/search?q=orange+county+ca+mortuaries