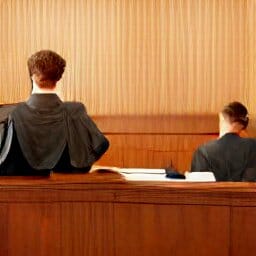 When should you hire a personal injury lawyer? There are many situations when you should do so, including after an auto accident, slip and fall accident, or wrongful death case.
There are also situations where you may need representation after a long-term disability claim.
In these situations, it may be in your best interest to hire an attorney who can represent you during negotiations with the insurance company. This article will provide information on the types of injuries that can be handled by a personal injury lawyer.
Getting a personal injury lawyer
In situations where I should contact a lawyer, there are two options: get a personal injury lawyer for free or hire one. Free consultations are ideal, as you can discuss your case with an attorney and determine whether or not you need a lawyer.
Personal injury attorneys are trained in the legal system and can speak with insurance companies on your behalf.
They also have the resources to aggressively pursue injury claims on your behalf. Insurance companies are not in your "good hands" – they are only out to maximize their profits by minimizing their loss. On the other hand, attorneys earn from your success.
In addition to referrals, you can also interview potential personal injury lawyers. Some personal injury law firms will flog their senior partners in front of potential clients.
Then, once you sign an agreement, you may never see them again. If you're looking for an attorney who will represent you in your case, make sure to ask the firm's supervisor about the lawyer you meet with.
Getting a personal injury lawyer after a slip and fall accident
As soon as possible after a slip and fall accident, contact a personal injury lawyer. It is imperative that you keep all relevant evidence, including witness contact information and photos of the accident site.
You should also avoid admitting fault or speaking to representatives of the insurance company until you have consulted with a lawyer.
Write down the details of the accident and save all receipts and medical bills. Unless you have a written statement, never sign anything until you speak with a personal injury attorney. Details here.

If you were injured due to someone else's negligence, you can pursue compensation for your injuries. A slip and fall accident can be particularly challenging because the defendant may try to minimize your damages.
However, personal injury attorneys understand how to collect evidence to support your claim and present it in a manner that will convince the insurance company and the defendant of your guilt. A slip and fall attorney can help you protect your claim.
Getting a personal injury lawyer after a wrongful death
Wrongful death cases are complex and difficult. If your loved one was killed as a result of the negligence of another party, you may be able to pursue compensation.
Wrongful death compensation can include economic damages, as well as noneconomic ones such as funeral costs, lost companionship, and conscious pain and suffering.
Speaking with an attorney before filing a case is the best way to understand the process and what you can expect. By pursuing compensation, you can start healing and moving on with your life.
When a loved one dies in a wrongful accident, the surviving family members of that deceased person can file a wrongful death lawsuit against the responsible party.
This case may not involve a criminal prosecution, but will require thorough understanding of the law. In the event that the deceased person was a minor, the surviving family members can file the lawsuit for the deceased's estate.
If they are able to prove the negligence of the defendant, a wrongful death lawsuit may be filed on their behalf. The victim's family members may be entitled to monetary damages, including loss of companionship and household services.
Want to find out about personal injury claims & car accident compensation? Our this guide can help you to find more.
Getting a personal injury lawyer after a long-term disability claim
While you may be able to get the help of friends and family, a professional legal team can provide you with invaluable insight. Long-term disability claims are often complex and require evidence to win.
An attorney can prepare compelling arguments that can make a difference in the outcome of the claim. Without a professional lawyer, you may say something damaging to hurt your case.
Furthermore, you may accidentally provide incorrect information on claims forms. Therefore, it is crucial to have a professional LTD lawyer on your side.
A personal injury lawyer who understands the long-term disability claim process can help you with many aspects of your claim.
He or she can help you communicate with the appropriate contacts and prepare documents that will increase your chances of winning.
They will also collect medical documentation and handle any correspondence with insurance companies on your behalf.
With these benefits, you can feel free to focus on your health and recovery. Getting a personal injury lawyer can also make your long-term disability claim easier.