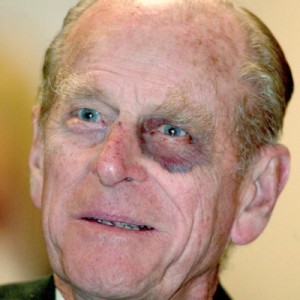 Under the current Attorney General of California, there have been more dismissals of elder abuse lawsuits and a rollback of surprise inspections of elder care facilities.  It is a situation that should cause California elder abuse lawyers great concern because it directly impacts the safety of thousands of elderly residents in the nursing homes.
According to the San Francisco Chronicle, a review of elder abuse prosecutions by the Attorney General Jerry Brown's office conducted by California Watch, found that the office has not just dismissed a number of elder abuse lawsuits already in motion, but it has also filed fewer lawsuits than the previous Attorney General.  Brown's predecessor Bill Lockyer had made elder abuse prosecutions a top priority during both of his terms.  That sharp focus on the safety of elderly residents of nursing homes has dulled significantly under Jerry Brown.
California Watch reviewed data from the California Department of Justice, and found that surprisingly enough, the unit in charge of elder abuse prosecutions has actually enjoyed higher budgetary funding over the past few years.  In spite of this however, both civil and criminal elder abuse prosecutions have dropped sharply.  These have dropped by about one third under Attorney General Brown.  Prosecutors are now increasingly dropping charges against defendants accused of nursing home abuse.  Besides, the number of surprise nursing home inspections in the Department of Justice Operation Guardians program has also been scaled back significantly.  There were about 92 inspections in 2006, and these dropped to a shocking 19 in 2009.  Surprise inspections have been proven to be a significant and effective tool in preventing elder abuse.
Dropping charges and cutting back on inspections are not the only ways in which the Attorney General's office has been scaling back on efforts to keep elderly nursing home residents safe.  It also scaled back training programs for California's ombudsmen, police officers as well as District Attorneys.  Earlier, there were four day summits to train officers held every two years, but there has been no summit held for the past three years, and there are no plans to have a summit in the near future.
The Attorney General's office insists that there has been no conscious effort made to diminish elder abuse prosecutions.  On the contrary, they insist that the sharp focus on nursing home abuse during the previous Attorney General's term, has likely deterred nursing home abuse.  According to the Attorney General's office, there has been a sharp drop in the number of complaints of physical abuse and far fewer referrals from ombudsmen.
Besides, the Attorney General's office is currently strained for resources.  It is focusing hard on Medicaid fraud due to an increase in financial fraud cases, and has dedicated many of its resources to this department.  There are also several other priorities, including consumer protection, DNA analysis and environmental law.  All of these are eating into resources that were earlier allocated to prosecuting elder abuse cases.
The Reeves Law Group is not representing any party in the matters discussed in this posting.