The law often seems more exhilarating on television and in movies than it actually is in the courtroom. Part of this difference is due to the men and women behind the arguments.
Hollywood has a memorable way of presenting legal pros at their most dynamic. In this Top 17 Most Popular Fictional TV Lawyers expose, we'll guide you through the evidence one piece at a time. Let the opening arguments begin!
1. Harvey Specter of Suits
Harvey Specter may have graduated fifth in his class at Harvard Law School, but he's gained a reputation as the "best closer in New York City." A playful and persuasive charmer, those qualities don't translate into a lot of real-world friends. True relationships are almost non-existent as he builds an emotional wall around himself, all in service of the job.
Those who don't like Harvey at all have one oft-heard complaint, said best by former love Donna Paulsen: "People just don't like that he's right all the time." Suits, the USA Network series where you can find Harvey's exploits, will premiere its fifth season in June 2015.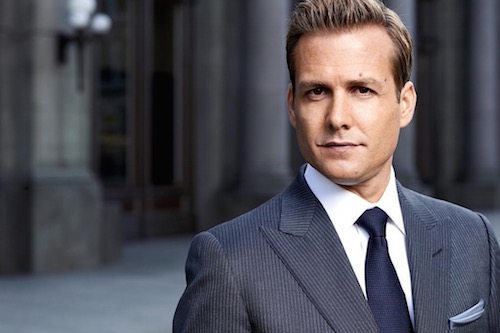 Image link: USA Network
2. Ally McBeal
Before she became Mrs. Harrison Ford, Calista Flockhart played the lead role in Ally McBeal, the comedy-drama that ran from 1997 to 2002, and gave one of the strongest TV examples to date of the young, strong, female professional. Ally's exploits in the courtroom often helped to frame the chaos and whimsy of her private life.
Of course, when you work right next to the married ex-boyfriend you never got over, that's bound to happen. The series ran for 112 episodes and an additional 13 half-hour shows that were repackaged in sitcom format (called, simply, Ally).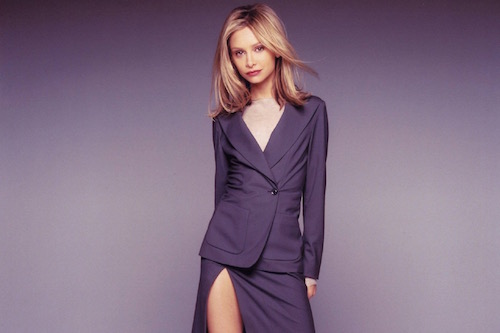 Image link: The Grindstone
3. Saul Goodman of Better Call Saul, Breaking Bad
When Saul Goodman first made our acquaintance in the second season of Breaking Bad, he didn't have the feel of a character, who would be around very long. But Bob Odenkirk, the actor who plays him, exhibited such charisma in the wise-cracking Saulisms he became known for, that his appearances stole our attention from some pretty compelling characters.
That was a good indicator that he needed to be around for the rest of the series. He was, and you can now catch him in the spinoff, Better Call Saul, which coincidentally was the episode name of his first TV appearance.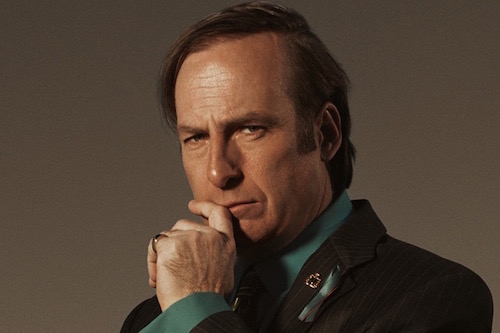 Image link: Breaking Bad Wiki
4. Perry Mason
The iconic Perry Mason music from the long-running TV show makes you forget this character first appeared in novels (80 to be exact) rather than the small screen. Raymond Burr's performance also makes you forget about the previous films in which fine actors, such as Warren William, Ricardo Cortez, and Donald Woods took on the role.
Maybe that's because the show (which ran from 1957 to 1966 and later in a series of made-for-TV films) was by far the most successful version of the character, and Burr was the guy who owned the role more than any other. Mason was adept at solving almost any murder, not just proving a client's innocence but breaking the real perpetrator down on the stand, essentially doing the prosecution's job as well.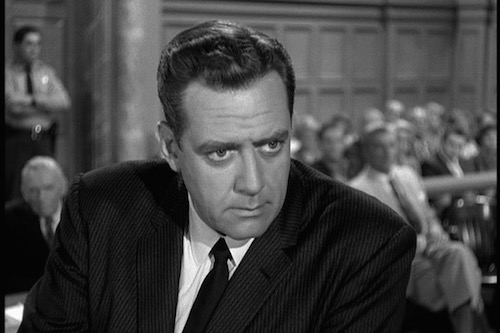 Image link: DVD Beaver
5. Gomez Addams of The Addams Family
Yes, the zany, athletic, borderline insane billionaire of the beloved comic strip and sitcom was a lawyer. That was something we didn't realize right away when compiling this list because most of Addams' most memorable qualities have nothing to do with a courtroom.
Nevertheless, his official job was attorney, and if his luck in the practice was anything like his luck outside of it, you'd definitely want this guy representing you. No matter how far off-the-tracks something went, it always seemed to work out in his favor.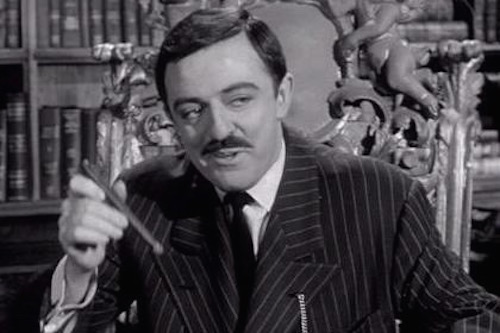 Image link: Wikipedia Commons
6. Will Gardner of The Good Wife
Will Gardner won the hearts of women everywhere — both on The Good Wife itself and with the show's rabid fanbase.
Many envisioned the unflappable Alicia Florrick eventually getting together with him, but a shocking development in season 5, episode 16, "The Last Call," closed the books on that forever. (Seriously, if you haven't already, don't watch that episode.)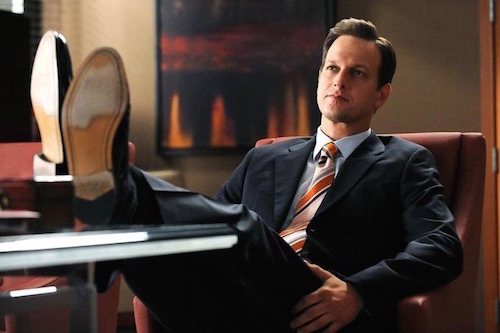 Image link: IndieWire
7. Lionel Hutz of The Simpsons
Lionel Hutz isn't the guy you want to model your practice after if you're an attorney, but he is a reminder to pause every now and then and have a laugh at yourself. Hutz is a stereotypical "ambulance chaser" — sometimes literally — and he almost always loses his cases.
Hurtz was heavily featured in our previous Simpsons car crashes piece and it's well worth a read. Hutz was voiced by the late, great Phil Hartman. His character remains alive in the Simpsons universe, though Hartman was gunned down by his wife in a 1998 murder-suicide.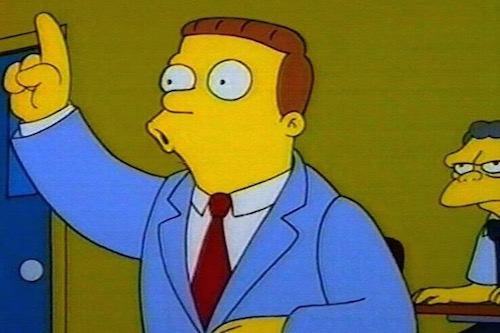 Image link: Halo Herald
8. Bob Loblaw of Arrested Development
"You don't need double talk. You need Bob Loblaw!" Arrested Development had a lot of fun with the Scott Baio character during its initial run from 2003 to 2006 and later in the 2013 revival through Netflix.
Loblaw is the replacement attorney for the Bluths after Michael Bluth (Justin Bateman) gets tired of the incompetent Barry Zuckercorn (Henry Winkler) always shooting his family in the foot. Loblaw is much more competent at his job than Zuckercorn, and if you need his legal advice, don't forget to drop by the Bob Loblaw Law Blog.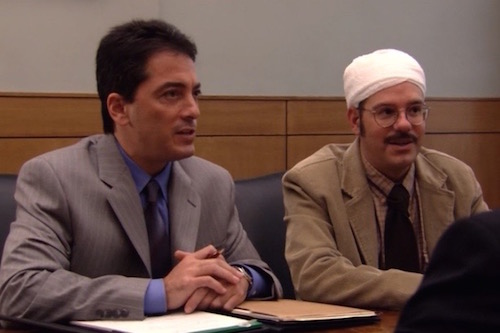 Image link: Hollywire
9. Jackie Chiles of Seinfeld
While Jackie Chiles (Phil Morris) appeared in only a handful of episodes throughout Seinfeld's hugely successful 180-episode run, his appearances representing Kramer (Michael Richards) in one overly litigious scam after another are among the show's most memorable moments.
Chiles is modeled after the late Johnnie Cochran, the brilliant defense attorney who managed to get O.J. Simpson acquitted in the criminal trial. Chiles never has the same luck. While he's actually quite brilliant in his day-to-day affairs, his partnerships with Kramer typically result in very embarrassing, very public humiliations.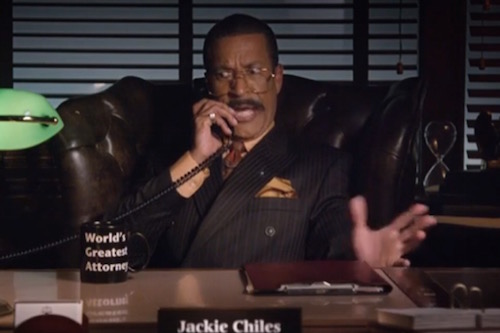 Image link: Huffington Post
10. Ben Matlock of Matlock
No one thought that Andy Griffith would ever be able to escape the shadow of Sheriff Andy Taylor, Mayberry's fearless protector. While it took some time, Griffith finally found the winning combination as Ben Matlock, a down-home country lawyer with the brilliance of Perry Mason.
Matlock ran for nine successful seasons and logged 195 hourlong episodes. During the show's run, it picked up an enormous cast of supporting characters and familiar faces, including Griffith's former Mayberry deputy, Don Knotts.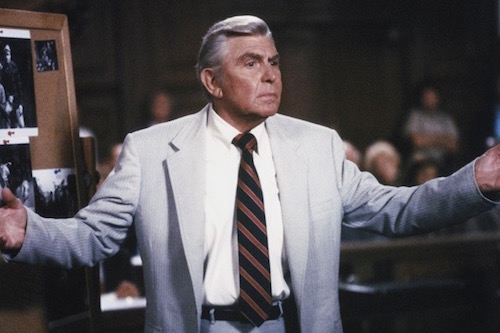 Image link: Irrational Monkeys
11. Dan Fielding of Night Court
Dan Fielding, prosecutor in the "Night Court," had zero skeletons in his closet because he unabashedly flaunted his lecherous behaviors for all the world to see. Dan was obsessed with sex and would often behave in a comically perverted manner towards women, especially fellow attorney Christine Sullivan (Markie Post).
On occasions, he could show some decency, but for the most part, he was the character every red-blooded American female wanted to avoid. The character propelled comedy actor John Larroquette to stardom and earned him four consecutive Emmy awards in the process.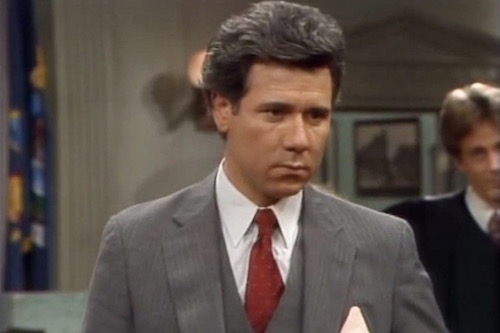 Image link: IMG-HD
12. Arnie Becker of L.A. Law
Becker was a divorce lawyer with womanizing ways, and he would frequently get involved with some of his female clients. In spite of that, he had a good heart. The New York Times credits Becker and the show itself for being the first to show an authentic portrayal of attorneys in and out of the courtroom.
The last time we saw Arnie Becker was in the 2002 L.A. Law made-for-television film. Corbin Bernsen reprised his role from the successful eight-season run of the show that ended eight years earlier. In all, there were 171 episodes with Becker standing out among the show's many memorable characters.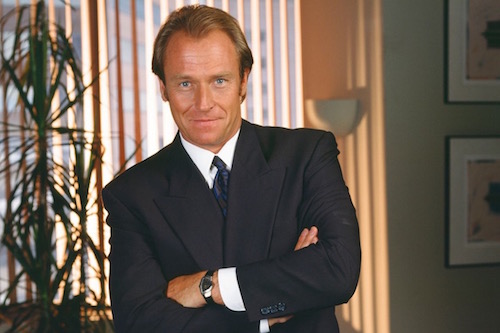 Image link: Rolling Stone
13. Atticus Finch of To Kill a Mockingbird
Okay, so Atticus Finch's only real connection with television came through multiple airings of the groundbreaking 1962 motion picture. But for many growing up in the Civil Rights Era South, that was their only exposure to the character. Finch (Gregory Peck) takes on the less-than-glamorous job of defending a black man accused of a crime he didn't commit in Maycomb County, Alabama, long before African-Americans were afforded the same rights as whites.
It's a case Atticus has virtually no chance of winning, but winning and doing what's right are often two different things — a lesson Finch teaches to his daughter Mayella throughout the book/movie's development.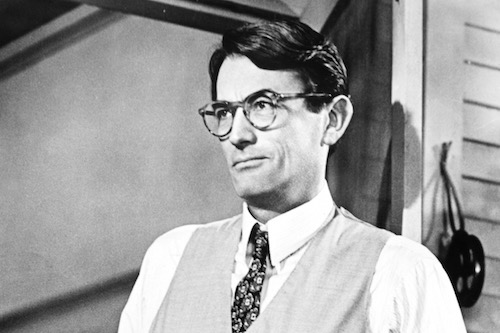 Image link: Huffington Post
14. Mitch McDeere of The Firm
Mitch McDeere was probably more popular in film form when Tom Cruise played him in the 1993 feature film. However, that performance, and the popularity of the John Grisham novel, led to the character showing up again in an NBC television series with Josh Lucas (also Will Gardner, see item 6) in the lead role.
Rather than a retelling, the series picks up 10 years after the events from the film/novel. McDeere and his wife emerge from witness protection and immediately find themselves in another conspiracy thriller. This one lasted 22 episodes. While not as successful as the film, at an hour apiece, there's certainly more of it to watch!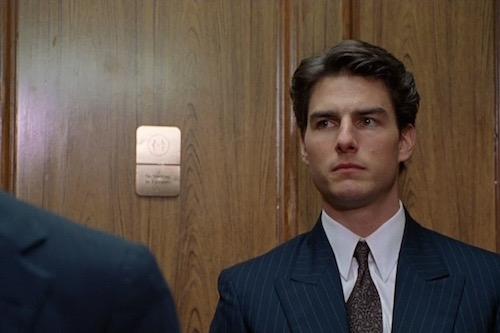 Image link: WhySoBlu
15. Vinny Gambini of My Cousin Vinny
Vinny Gambini isn't like most lawyers that you'll see in a courtroom. Even so, the movie he headlines — My Cousin Vinny — has one of the most realistic depictions of courtroom procedure and trial strategy ever filmed. That's partly because its director, Jonathan Lynn, had a law degree from Cambridge University when he took the job.
The film is also a laugh-riot, featuring Gambini (Joe Pesci), a slick, leather-wearing, foul-mouthed Italian, doing his best to defend his cousin and his cousin's friend, who are wrongly accused of murder while driving through Alabama. The culture clashes alone generate several laughs, but it's Gambini and his equally edgy girlfriend (Marisa Tomei who won a Supporting Actress Oscar), who steal the show.
My Cousin Vinny's TV connection: if you can catch it on a NBC or CBS, the not-so-clever editing of language opens up another (unexpected) barrel of laughs not present in the original film. ("Forget me? No, forget you!")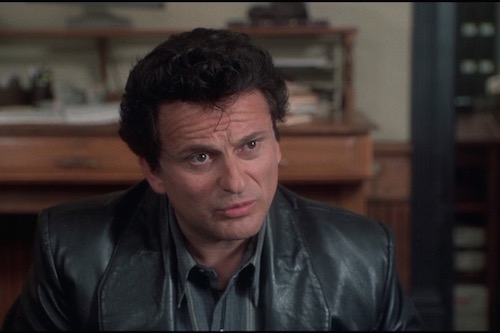 Image link: Groucho Reviews
16. Charles W. Kingfield, Jr., of The Paper Chase film/TV series
Charles W. Kingfield, the tell-it-like-it-is Harvard Law professor, is probably the most famous lawyer on this list that very few under the age of 30 will remember. He was played by legendary actor John Houseman in The Paper Chase film and, later, the television show it inspired.
The series ran four seasons, 59 episodes in all, airing first on CBS and finishing up on the fledgling premium channel Showtime circa 1983. Kingfield retires in the fourth and final season, paving the way for future appearances though nothing ever came to fruition.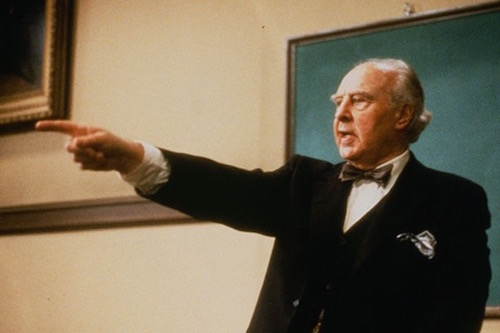 Image link: Shout Factory
17. Alan Shore of Boston Legal
James Spader plays Boston Legal's Alan Shore with a quick wit and sympathetic tone. He's a widower, who remembers his wife fondly, though he has since followed in his friend Denny Crane's footsteps of womanizing. His friendship with Crane leads to an unusual twist later in the series — a platonic same-sex wedding.
But Shore is at his most memorable when he's helping his clients out of jams in what some might call "unethical" though highly effective ways. One example: Alan has a doctor with no license remove a bullet from a friend's client after the client refused extraction from a hospital on account that it might get him convicted.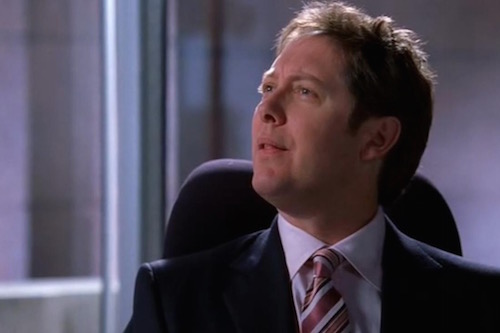 Image link: FanPop
So those are our picks here at The Reeves Law Group for television's most popular lawyers of all time. Which ones would you agree with, and which ones did we leave off the list? Hit us up in the comments section below.