The holidays are a time of year when children can think of little else but Santa Claus, wish lists, and tearing into a new batch of toys while Mom and Dad try to stay awake. But even the most well-intended toys can be subject to hidden dangers that, if left unchecked, might cause injury or even death. In fact, the Center for Injury Research and Policy at Nationwide Children's Hospital in Columbus, Ohio, reports that toy-related injuries in the U.S. alone have risen by 40 percent since 1990.
That's where the Consumer Product Safety Commission comes in handy for parents. By staying current on recalls and other critical product information, you can keep hazards like these 15 Dangerous Toys that could Actually Kill You, away from your children.
1. Dream On Me Play Yards
Dream On Me issued a recall for their Incredible Play Yards on December 9, citing a strangulation hazard as the motive behind the move. The play yard's rails proved capable of collapsing — a potentially fatal flaw for parents whose children are trapped inside. There were around 10,000 products that the recall affected; thankfully, there haven't been any injuries or deaths reported in this case, but similar issues from other companies have resulted in deaths.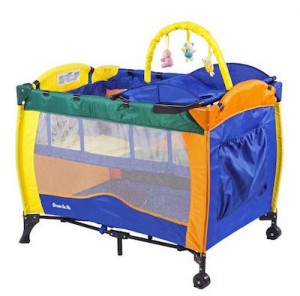 Image: CPSC website
2. HobbyZone Super Cub S Radio Controlled Aircraft
The HobbyZone Super Cub S Radio Controlled Aircraft's problems originate in the power supply units and chargers that come included in the model itself. Approximately 6,800 units were affected, with the company reporting 18 incidents of fire and property damage. Again, it's fortunate that no lives have been claimed, but with the volatile nature of the incidents reported, it's easy to see how this might spiral out of control in the right set of circumstances. Rather than issuing a recall for the plane itself, the company is providing free replacements for the defective part.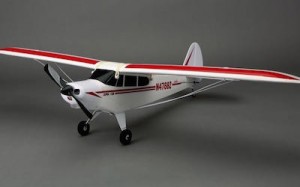 Image: CPSC website
3. Leatherman Children's Multi-Tool
There aren't many aspirations greater in the life of a little boy than to be like Dear Ol' Dad. Kids emulate what their parents do anyway, so when a youngster has the chance to "fix" things around the house, he's going to take it. For that, a multi-tool can come in very handy, unless it's the recently recalled Leatherman Children's Multi-Tool. The tool was designed "with safety in mind" for users aged 9 and up, but on November 20, the company announced that there was a fault in the locking mechanism. This fault was causing the optional knife blade to inadvertently release and posed a "laceration hazard" for the user. The recall affected 8,000 in the U.S. and 400 in Canada, but luckily the company was able to issue the announcement before any injuries were reported.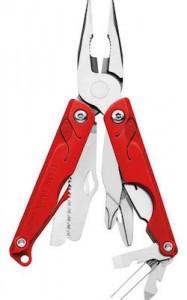 Image: CPSC website
4. McDonalds Happy Meal Hello Kitty Whistle
McDonalds has had a long and successful history with the Happy Meal. One of the most popular parts of this menu item is the free toy that comes with the meal. Normally, there are no complaints, but in November 2014, the company decided to issue a recall on the Hello Kitty Whistle that came included because of two incidents in which children choked on parts of the item that broke loose. Fortunately, both children survived, but the recall, and apologies, followed soon thereafter.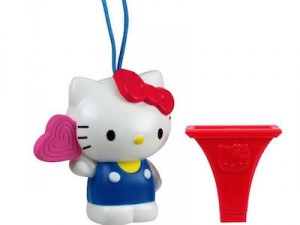 Image: CPSC website
5. Just Like Home Toy Toaster Sets
Just Like Home Toy Toaster Sets, a Toys R Us exclusive, were recalled in October 2014 after it was discovered that the plastic pieces of toast could crack and break into smaller pieces under pressure. Naturally, this created a choking hazard for the target demographic. Rather than replace, the retailer is offering full refunds to any of the 36,000 people who might have been affected. No injuries have been reported at this time.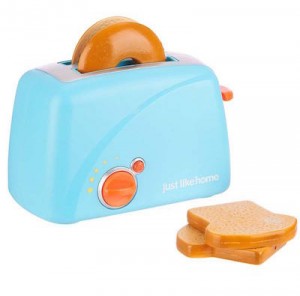 Image: CPSC website
6. GUNGGUNG Child's Swing
The GUNGGUNG Child's Swing, sold at IKEA, looks like a lot of fun, but faulty suspension fittings pose significant risks. The retailer issued a recall after four cases across the world (Germany, Austria, and Canada) in which the swings were broken while in use. Of these incidents, one child fractured their leg. While there have been no incidents in the U.S. at this time, there were 2,000 in circulation, so the swing remains a threat. KLTV reports that the swing is for children ages 3 to 7.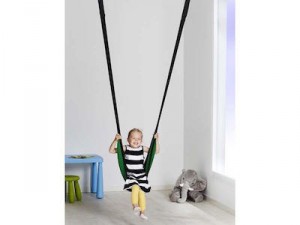 Image: CPSC website
7. Ace Bayou Bean Bag Chairs
While many products on our dangerous toys list have the potential to be lethal, Ace Bayou Bean Bag Chairs are the first to actually result in casualties. According to the CPSC, the chair has claimed the lives of a 10-year-old boy in McKinney, Texas, and a 3-year-old girl in Lexington, Kentucky. In both cases, the children died from suffocation after "suffocating or choking" on the chair's foam beads. Also in both cases, the victims were found inside the chairs. The exact nature of the defect had to do with the zippers enclosing the foam beads. Children were able to easily slide them open and crawl inside where they became trapped and deprived of oxygen.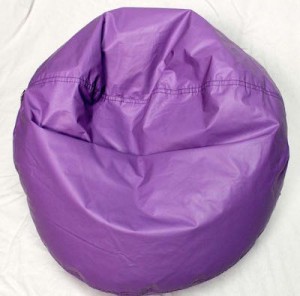 Image: CPSC website
8. Big Sword Fountain Devices
Fireworks are inherently dangerous toys, and for many kids (and adults for that matter), the risk is part of the fun. But sometimes even fireworks can go too far, and Big Sword Fountain Devices fall into that category. The mock sword is a handheld fountain that is intended to emit sparks from the tip of the sword. Unfortunately, there have been at least two incidents where the entire sword exploded while the user was holding it. Miraculously, neither incident resulted in injuries, but the risk of burns or setting oneself on fire are too severe to ignore. The company's recall, according to a WSBT report, promises a full refund to anyone who purchased one of the 1,040 units that were distributed.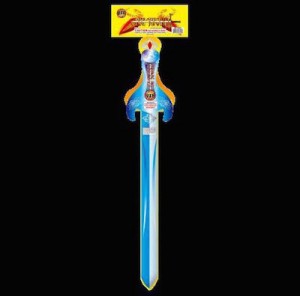 Image: CPSC website
9. Mission Archery MXB Crossbows
An adolescent or teenager's first crossbow can make for the perfect Christmas present, but it's important for parents to emphasize safety first and foremost. Unfortunately with the Mission Archery MXB Crossbows, even the most well-versed in such protocols could end up harming themselves or other people due to a malfunction that causes the crossbow to fire without anyone actually pulling the trigger. There were around 9,500 crossbows produced by Mission Archery and three incidents. No injuries thus far.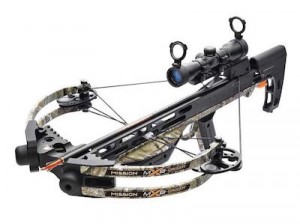 Image: CPSC website
10. 2014 Cannondale Tandem Bicycles
The 2014 Cannondale Tandem Bicycles feature a problem with the bicycle fork. The mechanism can break, causing riders to lose control and crash. The Pedestrian Bicycle and Information Center reports that close to 5,000 people die each year from bicycle accidents, so it's easy to see how a malfunction on the Tandem could pose serious injury risks. If you own one of the 80 bikes produced, the company recommends that you stop using it immediately and return it to the nearest authorized Cannondale dealer for a replacement fork.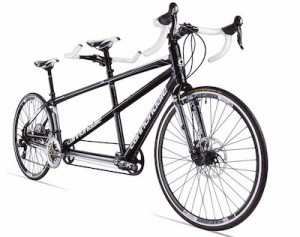 Image: CPSC website
11. Horizon Hobby Radio-Controlled Helicopter Kits And Spindle Sets
With Horizon Hobby's radio-controlled helicopter kits and spindle sets, the main rotor washer can fail. This causes the blades to become unstable and fly off the helicopter during use, posing an injury hazard to both operator and bystanders. If there is any question as to whether a defective model helicopter can kill you, the case of Roman Pirozek, Jr., comes to mind. He was a 19-year-old model helicopter enthusiast, who died after a mechanical malfunction caused his model to become unstable. As a result, he ended up scalping himself, and was reported dead at the scene. While Pirozek was using a different model from the Horizon Hobby line in question — there have been no injuries or incidents reported at this time — his story highlights the safety concerns surrounding these dangerous toys as a whole.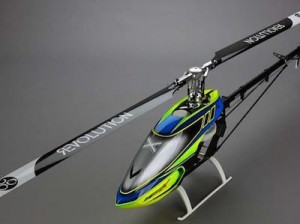 Image: CPSC website
12. My Sweet Love / My Sweet Baby Cuddle Care Baby Doll
Little girls love their dollies, and the My Sweet Love line from Walmart is generally a dependable seller, but in March 2014, the world's largest retailer had a dangerous mishap with its My Sweet Baby Cuddle Care Baby Doll. The circuit board in the chest of the doll proved capable of overheating. This caused the surface of the doll to get hot and posed a burn hazard to consumers. Out of the 174,000 dolls distributed, there were 12 incidents with two resulting in severe burns or blistering.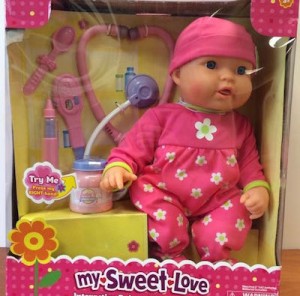 Image: CPSC website
13. Ganz Grumpy Cat Stuffed Animal Toys
According to Ganz, this recall involves "three styles of plush Grumpy Cat stuffed animal toys," including an 8-inch Grumpy Cat in laying position, a 5-inch long sitting Grumpy Cat and a 4-inch Grumpy Cat key clip. The toys, for ages 3 and up, pose a significant choking hazard due to defective eyeballs that in at least six cases have detached from the plush head. Thankfully, there have been no injuries, but if you have a 3-year-old fan of the grumpiest of felines, you may want to contact Ganz for a full refund or replacement.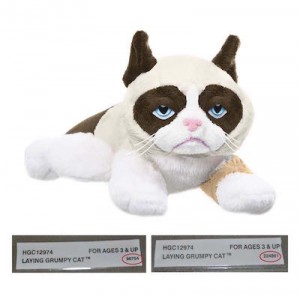 Image: CPSC website
14. Doodlebutt Water-Absorbing Polymer Toys
The Doodlebutt Water-Absorbing Polymer Toys are soft and colorful and could pass for a package of jawbreakers on the surface, thus making them natural for attracting young eyes. However, when swallowed, they can expand inside the child's body and cause intestinal obstructions, resulting in severe discomfort, vomiting, dehydration and even death. Particularly concerning is the fact that similar toys have not shown up on x-rays and required surgery to remove. CPSC stated that it's aware of one incident with a similar water-absorbing polymer ball product (not Doodlebutt's) in which an 8-month-old girl ingested the ball and it had to be surgically removed. There were also two cases outside of the U.S. with one resulting in death.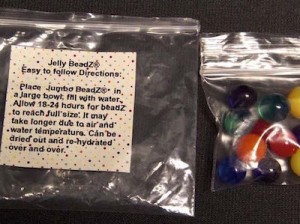 Image: CPSC website
15. ElliptiGO
The L.A. Times reports that falls and collisions from scooters and other related products are the most common type of toy-related injuries each year. Furthermore, these types of injuries tend to be more severe with kids playing with ride-on toys being "3.2 times more likely to sustain a fracture or dislocation compared with kids using other kinds of toys," the news site notes. Contributing to this rather dangerous subset for the first time is the ElliptiGO, a cross between a traditional bicycle and an elliptical exercise machine. In November 2013, the company issued a recall, claiming that the "front fork … can separate and the drive arm axles can detach during use, posing a fall hazard." At the time of the recall, there were 11 mishaps in all with one resulting injury, but take the ElliptiGO out into urban environments and the potential for something more severe grows exponentially.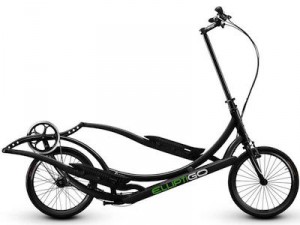 Image: CPSC website
Have you had experiences with any of the dangerous or defective toys on this list? Also, what were some of the toys you grew up with that would probably be considered a health and safety risk today? Share your thoughts and experiences in the comments below.