Riverside Truck Accident Lawyer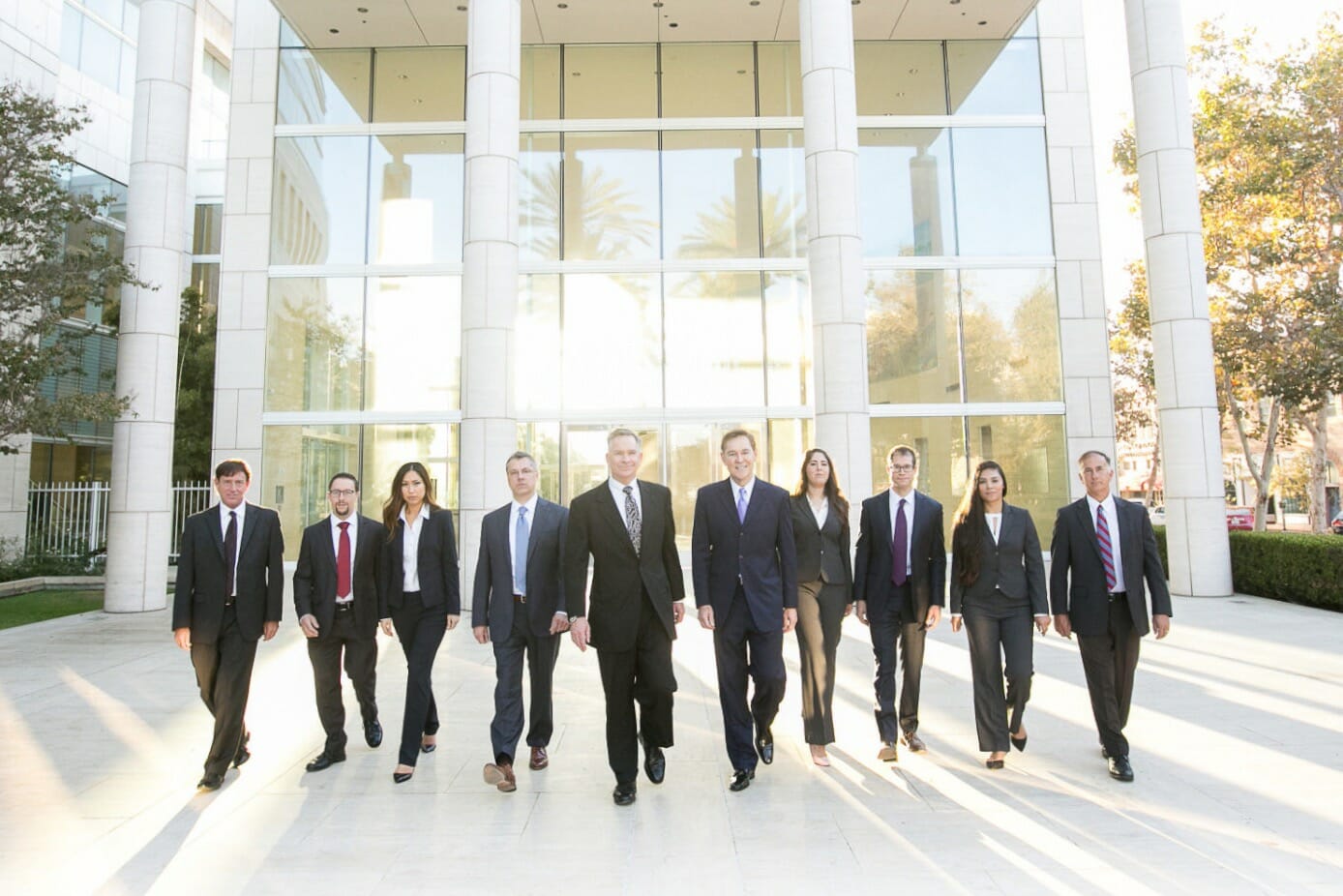 Page Updated: 11-10-2023
Derek Pakiz at the Reeves Law Group is a leading Riverside-based truck accident lawyer. Derek is one of the nation's most authoritative legal voices in truck and commercial vehicle accident cases, as he is the only attorney in California certified in both Civil Trial as well as Truck Accident Law.
As physically devastating and mentally traumatic as these accidents are, if you are a victim, you may be able to recover significant compensation for your injuries. We have recovered over $250,000,000 for our clients locally.
Featured in Newsweek's Top 10 Trial Lawyers, Derek Pakiz and The Reeves Law Group is a personal injury law firm that has been helping distressed big rig and commercial vehicle accident victims in Riverside, and throughout the Los Angeles and Southern California region for over 35 years.
Accidents with big trucks/trailers/vans/buses vs cars can be complicated and heartbreaking, but the Reeves Law Group's experienced personal injury attorneys can give tactful and much-needed formal legal counsel to help you through the accident and fight for compensation for your injuries, damages, medical bills, and lost income during this gut-wrenching time.
CALL (909) 657-0576
For a Free Consultation
Please review this page, as we will attempt to answer some of your questions about this difficult and emotional period in your life. If you have any questions, please don't hesitate to contact us.
Accidents involving a commercial vehicle, such as a semi or tractor-trailer, can result in catastrophic damages, including serious and even fatal injuries to those in smaller passenger vehicles, as you are aware.
Following a truck accident, determining who is responsible for your injuries and damages can be difficult, especially when these complex accident lawsuits involve multiple parties. This is where we step in. As your attorney, we will ensure that your recovery for truck accident injuries is fair and adequate in the face of tight-lipped and stingy insurance companies who want to pay as little as possible and care little about your well being and tragic loss of enjoyment of life
How Can The Reeves Law Group Help after a truck accident?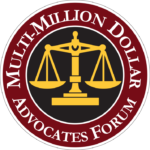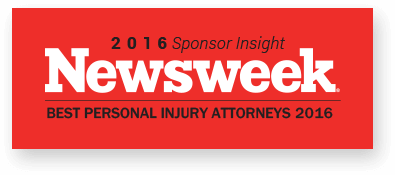 A local personal injury and accident law firm like us that specializes in trucking accidents can deliver specialized legal assistance and representation to victims and their families who have endured injuries or fatalities due to truck accidents.
We can support you in examining the specifics of the incident, identifying those responsible, negotiating with insurance firms, and seeking appropriate compensation through court proceedings if required. It's critical to seek the help of a competent lawyer promptly after such an incident, as the time frame for filing a claim may be limited.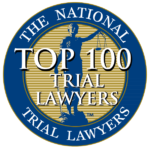 The lead trial attorney at The Reeves Law Group, Derek Pakiz, was featured as Newsweek's Top 10 Trial Lawyers in the Country and has experience dealing with insurance companies and is not afraid to go to trial and fight for your rights and to get you the compensation you deserve. Derek Pakiz is also recognized by The National Trial Lawyers Association as one of the Top 100 Trial Lawyers in the United States.
Regrettably, trucking accidents can swiftly lead to severe physical injuries or even fatal consequences. These incidents can result in significant financial and non-financial damages, as victims may need long-term medical attention.
If you or a loved one has suffered serious injuries as a result of a commercial vehicle accident and have questions, contact The Reeves Law Group now for a free consultation and case evaluation. We are a team of litigators who are well-versed in handling major accident claims for passengers in a truck collision.
Call (909) 657-0576 to speak with an experienced Riverside injury lawyer about your case.
How Much Do we charge
Answer: No Fees Unless We Win Your Personal Injury Case
The Reeves Law Group handles personal injury claims on a contingency fee basis. That means we won't charge you any fees or percentage points until we win your case on your behalf and get you fair compensation for your injuries.
what can a Firm Like Ours do for you?
1. We are personal injury attorneys who formally and legally represent local residents and visitors who have been injured in major accidents involving trucks or large vehicles in our part of the state.
2. We are familiar with the laws and regulations that govern the United States, particularly the California trucking business.
3. We have handled several cases and represented clients who have lost loved ones in collisions involving large commercial trucks, as well as clients who have suffered serious injuries in such occurrences. We have also dealt with situations affecting smaller trucks, such as delivery "box trucks" and utility trucks.
4. We understand how to conduct commercial and owner-operator type accident investigations and collect evidence from different (often unwilling) parties.
5. We understand how to bargain with multiple insurance carriers.
6. We know how to litigate big rig and other high-Dollar accident claims.
Have you handled any cases that are similar to mine?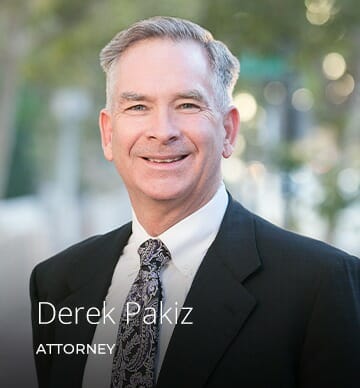 Yes, our lead trial attorney Derek Pakiz has handled numerous truck accident cases identical to yours. He has extensive experience in this area of the law and has successfully represented individuals who have sustained severe injuries. He has an in-depth knowledge of the appropriate California laws and regulations and is able to construct a compelling argument on your side. We are convinced that we can secure you the appropriate recompense.
how would an attorney investigate such an accident?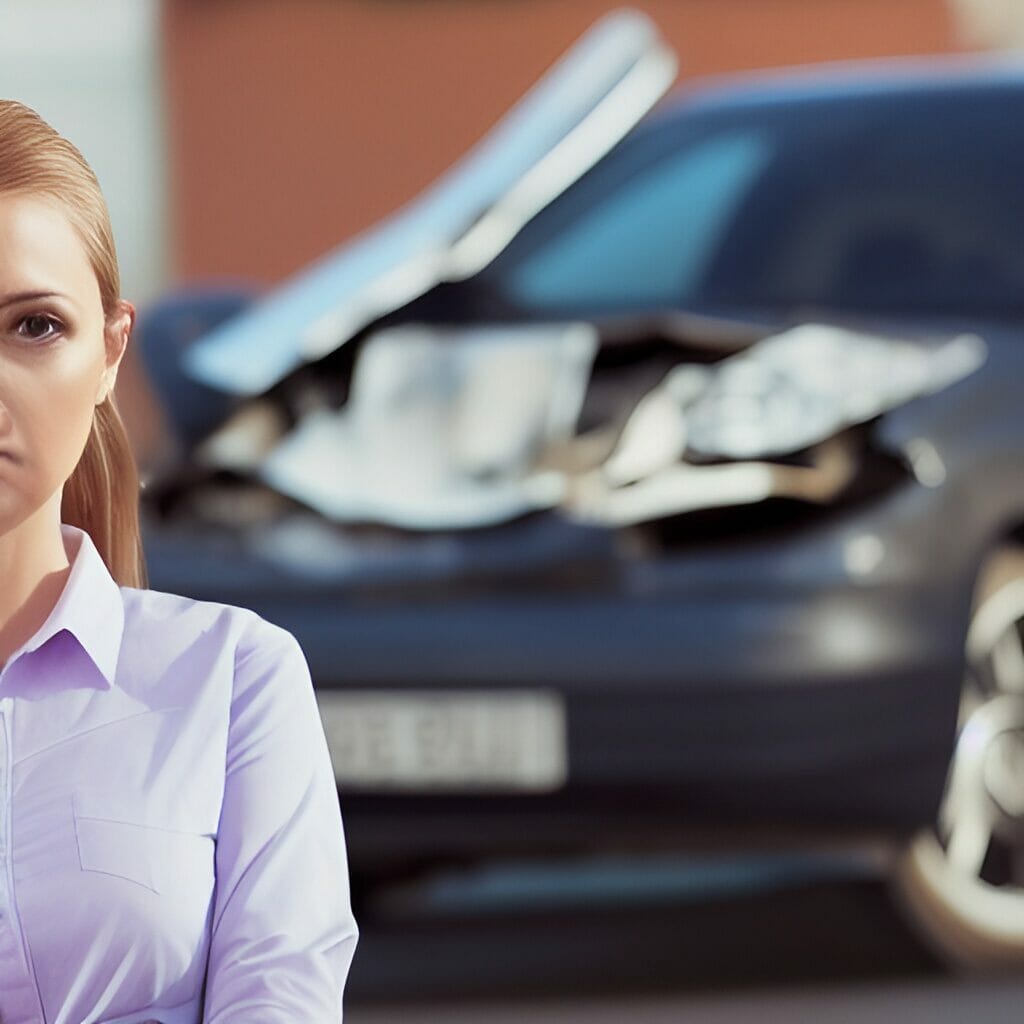 In order to investigate a major accident involving massive and heavy vehicles, an attorney would need to gather information and evidence out of the aftermath.
Most people believe that a lawyer will simply interview witnesses, read the police report, and look over any available photo or video footage from nearby businesses or other drivers.
But it goes further than that. An attorney would send a spoliation letter to the trucking company (whether they are based in Riverside or elsewhere in California). This letter informs the company that the accident is being investigated by a third party and that all evidence related to the accident, including the truck's black box data and the driver's logs, must be preserved.
The truck's black box data would include information about the truck's speed and braking patterns. The attorney would also require the truck driver's log book, which contains information about the driver's hours of service and rest patterns.
The attorney would need to obtain the truck's maintenance records, which would include details about the truck's most recent inspection as well as any repairs performed.
The attorney would also want to obtain the injured parties' medical records, including the truck driver's, to document the nature and extent of their injuries.
An experienced attorney would also hire an accident reconstructionist to investigate the accident scene and the vehicles involved to determine how the accident occurred.
Why Are Truck Accidents Common in Riverside?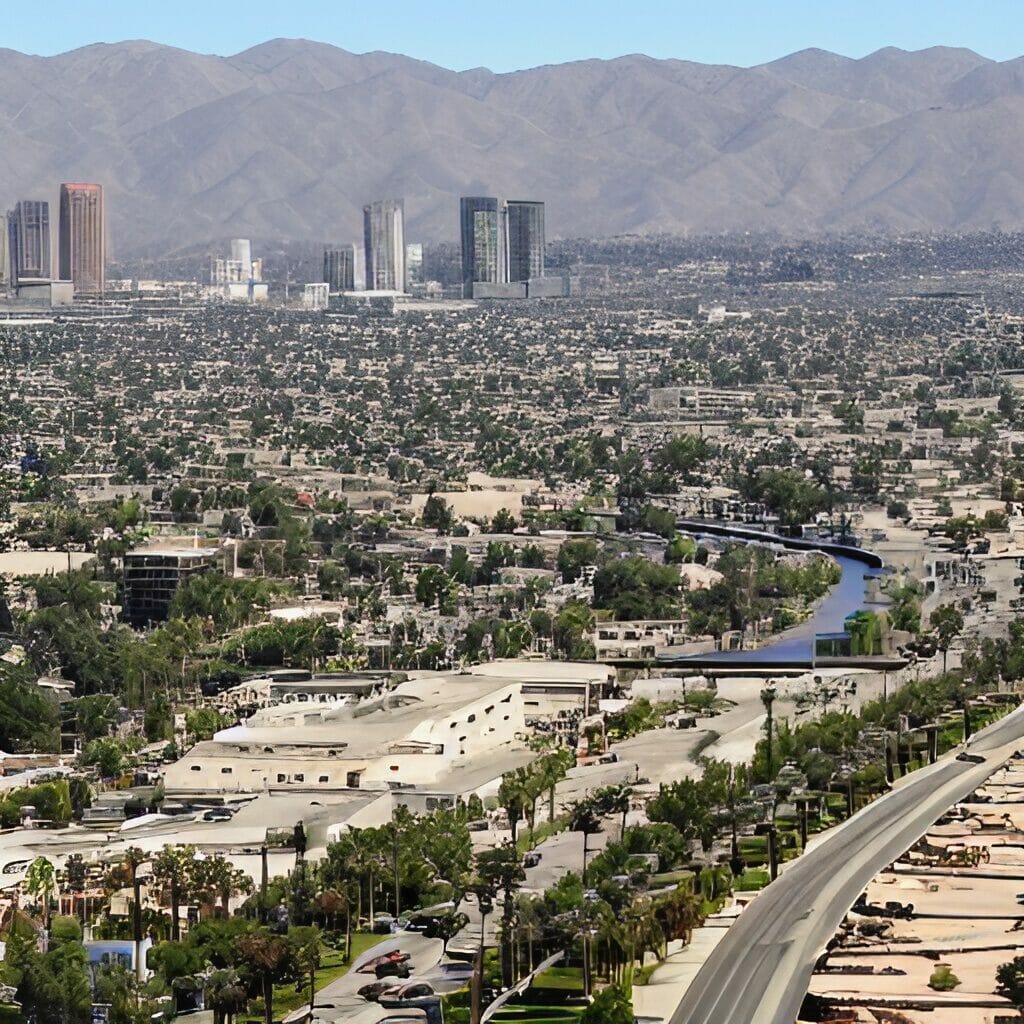 Riverside, California is less than 82 square miles in size but has a population of over 326,000 people as of 2019. It is the birthplace of California's thriving citrus industry and home to numerous tourist attractions. Also it is increasingly a passageway through to destinations like Palm Springs and the Coachella valley.
There are more businesses, restaurants, entertainment venues, and tourist attractions in Orange County, LA and SoCal than most other metro areas in the world. And it's all connected to the Inland Empire and Riverside via the 91, 10, 60, 215 freeways.
This means that every year, commercial truck drivers must transport thousands of tons of goods into and out of, and through, Riverside. The majority of this commerce passes through on large containers hauled by tractor trailers.
The number of large commercial shipping vehicles traveling alongside passenger vehicles on our already congested roadways makes driving even more dangerous for local families, and trucking accidents in Riverside and the Inland Empire are more common than in outlying areas such as Victorville or Norco.
Trucks can cause anything from a car accident to a pedestrian accident, and because of their massive size, tractor trailers can cause significant damage to passenger cars. Severe injuries, and even fatalities, can occur for tractor trailer drivers in rollover or jackknifing accidents.
If you are a victim of this danger and are involved in a car accident with a large commercial truck, you should contact one of our qualified personal injury attorneys at The Reeves Law Group right away to ensure you receive fair compensation for your accident claim. Call us today for a no-obligation case evaluation.
What Are Common Injuries in local Truck Crashes?
T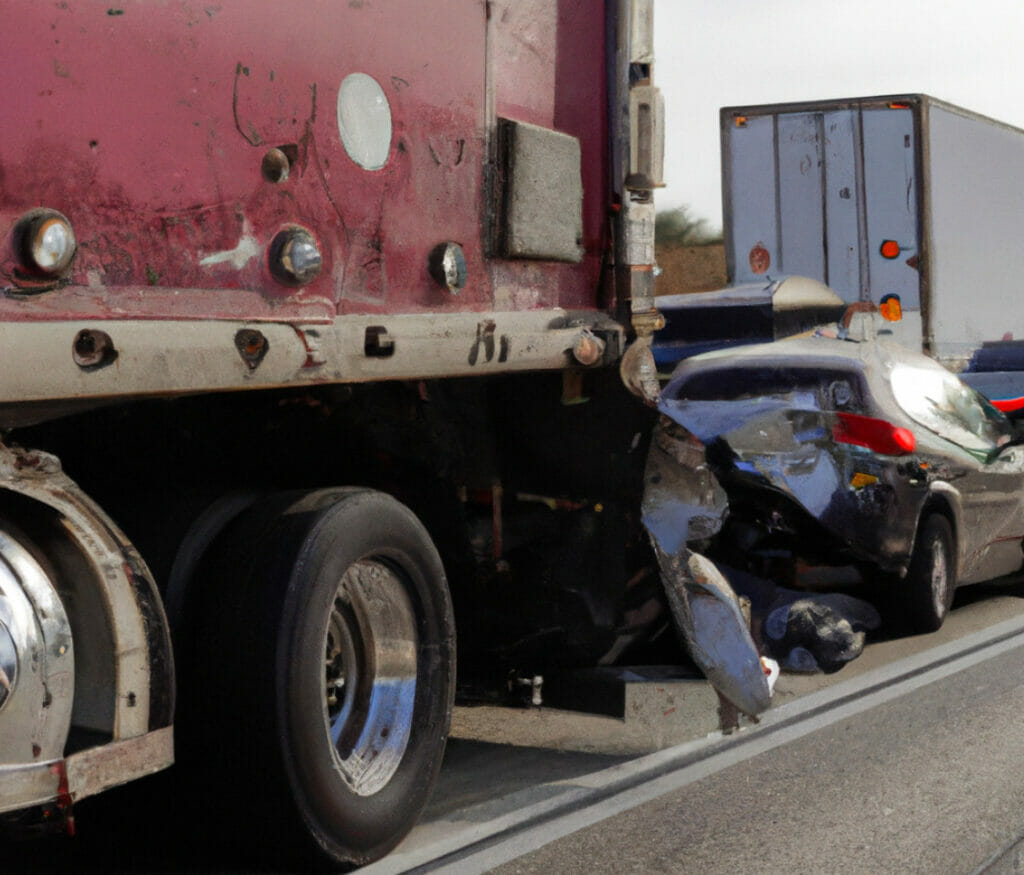 here are a variety of injuries that can result from a truck crash, some of which are more common than others. Injuries that are reportedly common in Riverside and Corona include:
-Whiplash: A neck injury caused by a sudden and violent forward and backward movement of the head. It is commonly seen in rear-end collisions and can lead to chronic pain and disability.
-Traumatic brain injury: This is a serious head injury that can occur when the head collides with an object or is hit by a sudden, violent force. Brain injuries have the potential to cause long-term cognitive impairment, paralysis, and even death.
-Spinal cord injury: This is a serious injury that can occur when the spinal cord is damaged, which is commonly caused by a blow to the back or neck. It can lead to paralysis and other life-long disabilities.
– Broken bones: a common injury in any type of accident, but they can be especially severe in a truck accident due to the size and weight of the vehicles involved.
-Internal bleeding: This is a serious and potentially life-threatening injury that can occur when blood vessels are ruptured and blood begins to leak into the body cavity.
– Others include death and disfigurement, de-gloving, and other serious injuries
What Are Common Causes of Truck Wrecks  in Riverside and the INland Empire?
Truck drivers can frequently work up to 70 hours in an eight-day period. Furthermore, a semi-truck or 18-wheeler can be up to 20 times the size of a typical motorist's car. This is a lethal combination. As a result, there can be a variety of factors that contribute to serious or even fatal commercial truck wrecks.
The following are some of the most common reasons for truck wrecks in the 951/909 and IE areas:
Driver fatigue: a long-haul driver often drives 11 hours a day without rest (and coming through the stressful Cajon pass for instance, after a long day driving, can make for extreme fatigue at the end of the day's schedule)
Speeding: a common driver error, which results in the driver having less time to react and stop in time in the correct lane
Distracted driving; including texting and phone calls(in reduced visibility conditions like fog or dust, it's even more dangerous)
Driving under the influence; including alcohol, drugs, or prescription medication (California is very liberal when it comes to drugs, however they should never be used when driving or operating machinery. Especially when you're a CDL holder. Some drivers may disregard these laws.)
Brake problems (once again, coming down the Cajon pass is a big deal for truck brakes, and can potentially lead to failure there or later on in the journey)
Road conditions (Riverside can get very windy)
Weather conditions (rain is very rare in Southern California, and drivers may let their guard down and have worn tires. Also, when it hasn't rained for a long time the first rain can make the asphalt on roads very slick)
Poor maintenance (tire blowouts causing the driver to lose control of the truck)
Overloaded trucks, overweight, over-length (too long) and other abused requirements
Failure to follow CHP, DOT, CDL and local/municipal regulations
Who is Responsible for My Truck crash?
Determining the at-fault party and liability in a large commercial vehicle crash is frequently more difficult than determining liability in other types of car accidents.
There are numerous potential suspects in any tractor trailer-type accident, ranging from truck drivers to trucking companies. It is frequently the fault of more than one party. One of the reasons it is critical to consult with a local and experienced accident attorney is the difficulty in determining and allocating liability.
If you do not file a claim against the correct defendant, you will be unable to recover compensation for your injuries, which may include medical/hospital expenses, property damage, lost wages, and other expenses. A "defendant" is a person or entity defending against a liability claim in a civil action. Among the potential defendants are, but are not limited to, any combination of the following:
The driver
The driver's boss (can be the same in an OTR "owner operator" scenario)
The company that owns the truck
The company that made the truck
The maintenance workers who serviced the truck
The entity in charge of loading the truck
The following is an example of a situation in which both the driver and the driver's employer would be liable. Consider a scenario in which the driver was speeding and towing a trailer that the company had instructed to be loaded above the legal weight limit. When the driver rounded a blind bend on the highway, traffic was stopped. Due to the driver's excessive speed AND the truck's excessive weight, the driver was unable to stop in time to avoid a rear-end collision.
Whether a tractor trailer type accident claims are filed against a driver or the trucking company, you'll need a legal team that knows how to keep these shipping and transport companies and their insurance providers honest, as they will undoubtedly employ their own tactics and defense attorneys to aggressively attempt to settle a claim as quickly as possible and for the lowest possible amount.
What Compensation Can I Recover After a Trucking Accident?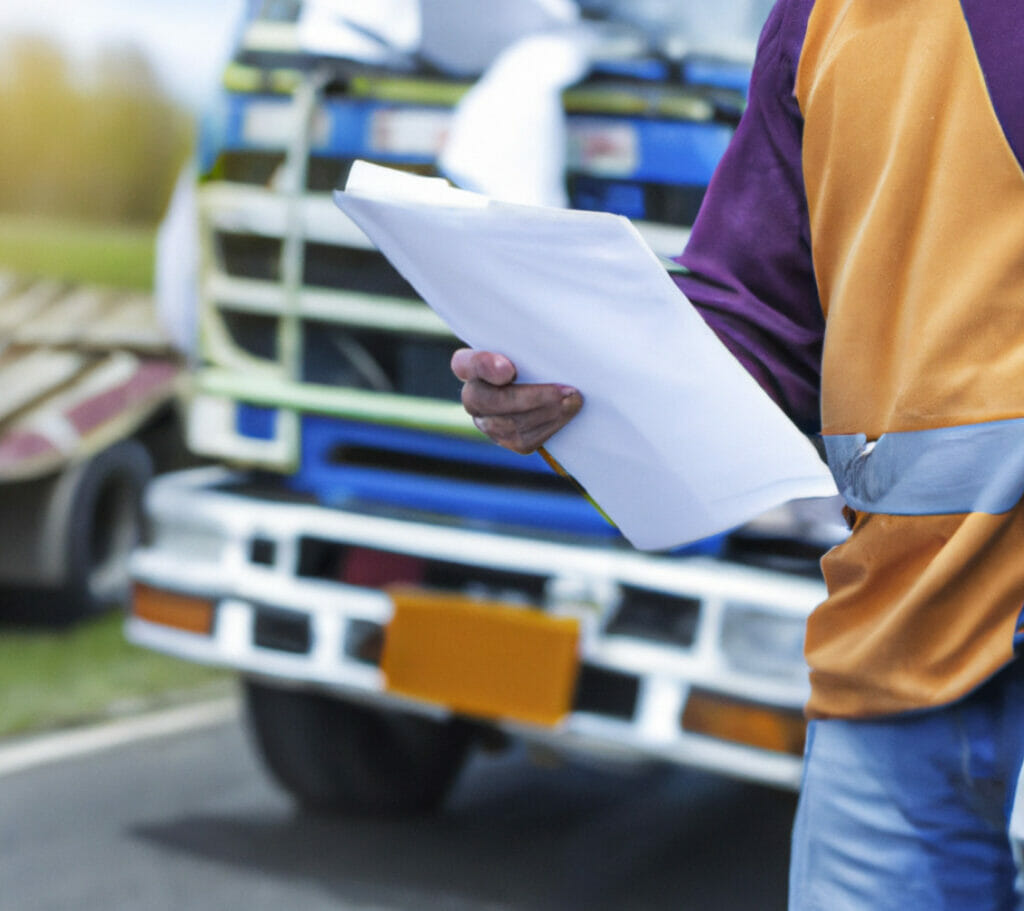 Truck drivers are responsible for the safety of other drivers on the road. Following any significant accident, victims may file a personal injury lawsuit against the truckers and other drivers involved, the trucking company, and the truck manufacturer. The person injured in a commercial car/van/big rig accident has rights and can seek compensation for their damages and injuries.
The following are some of the damages for which you may be compensated in the event of a trucking accident-caused injury:
Medical bills
Pain and suffering
Property damage
Lost wages
Past and future losses
Out-of-pocket expenses
Life-changing disabilities
Punitive damages
If you have been injured in a semi-truck or commercial vehicle accident in Riverside CA, an experienced local injury lawyer will have the skills necessary to obtain a fair settlement for your case, which may involve multiple parties, including the trucker, the trucking company, and the insurance company.
What are my chances of success?
Because each case is unique and fact-specific, predicting the chances of success in any legal case is difficult. An experienced personal injury attorney will be able to assess the specific facts and circumstances of your case and give you a more accurate estimate of your chances of success.
How often will I be updated on the status of my case?
The answer depends on the facts and circumstances of your case, as well as the jurisdiction in which your case is being heard. In general, you can expect to be kept up to date on the status of your accident case on a regular basis, typically once a month. However, depending on the complexity of your case and the number of pending matters, you may be updated more frequently in some cases.
What are the likely obstacles or challenges that we will face in my case?
The likely obstacles or challenges that we will face are:
1. Establishing Liability
The first challenge we'll have to overcome is proving that the other party is responsible for our client's injuries. To do so, we will need to investigate the circumstances of the accident and gather evidence to support our claim that the other party was at fault. Depending on the facts of the case, this can be a difficult task that may necessitate the assistance of expert witnesses.
2. Proving Damages
Once liability has been established, we must demonstrate that our client suffered damages as a result of the accident. This will necessitate the collection of medical records and other evidence to support the severity of our client's injuries. We will also need to demonstrate that our client's injuries resulted in financial losses, such as lost wages and medical bills.
3. Dealing with Insurance Companies
Dealing with insurance companies could be another challenge. The insurance company may attempt to underpay our client or deny coverage entirely. To obtain the best possible settlement for our client, we will need to be prepared to negotiate the insurance claim and make our own statements and demands for best results.
4. Going to Court
If we are unable to reach an agreement with the insurance company, we may be forced to go to court. This can be a time-consuming and costly process, but it may be necessary in order for our client to receive the compensation he or she deserves.
Types of Commercial Trucks on local roads and highways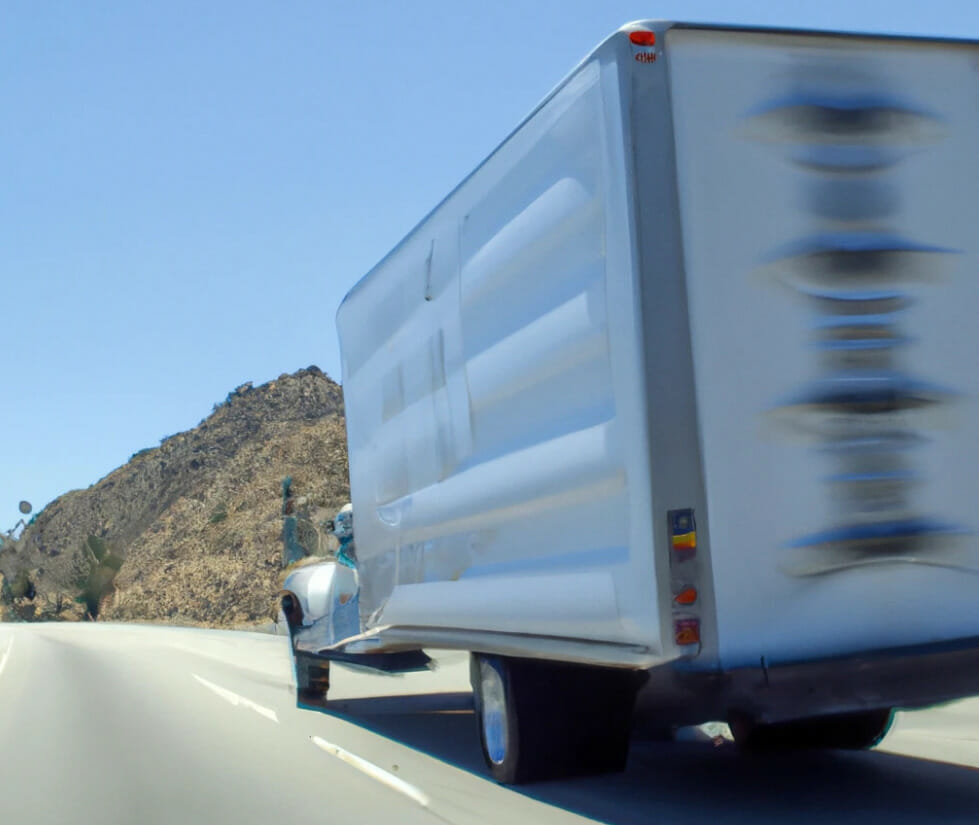 Riverside and San Bernardino counties pretty much get their share of every type of truck traffic imaginable.
For example, a large refrigerated reefer trailer could transport frozen food or meat products to grocery stores or restaurants. Smaller box trucks can also deliver anything from department store retail products to waste to food.
There are many types of trucks and heavy–duty vehicles driving on the 91 freeway and other major roads, including but not limited to: semi–trucks, buses, construction equipment, farm equipment, and garbage trucks. These vehicles are often much larger and heavier than passenger cars, and as such, can cause significantly more damage in the event of an accident. If you have been involved in an accident with a large commercial or heavy–duty vehicle, you may be entitled to compensation for your injuries and damages
Examples of what constitutes large commercial and heavy-duty vehicles include:
Vehicles used to transport hazardous material
Vehicles that are leased and are in the name of the institution that owns it
Vehicles that belong to a corporation or company
Vehicles that are registered to an individual or sole proprietor that are used for business purposes
Types of large commercial VEHICLES include:
There are generally three types of large commercial vehicles driving on the roads in Riverside and the US:
1. Class 8 trucks: These are the largest trucks, and they typically weigh over 33,000 pounds. They are used for hauling heavy loads, and they include tractor trailers and garbage trucks (we don't see logging and other types of trucks common in other states however).

2. Class 7 trucks: These trucks weigh between 26,001 and 33,000 pounds. They are often used for medium–duty hauling, and they include dump trucks and box trucks.
3. Class 6 trucks: These trucks weigh between 19,501 and 26,000 pounds. They are typically used for light–duty hauling, and they include delivery trucks and utility trucks.
California tractor trailer crash Statistics
California is a thriving state that is home to millions of people and businesses and many thousands of tons of cargo moving through everyday. Unfortunately, it is also a state that sees far too many tractor-trailer related deaths and injuries each year. Every year, the California Highway Patrol (CHP) compiles data on fatal car accidents and injuries. Because large tractor trailer accidents are particularly dangerous, the CHP specifically investigates trucking-related injuries and deaths.
Here are some tractor trailer specific accident statistics for 2011, the last year for which data is available:
Total Statewide Fatalities: 245
Total Statewide Injuries: 5,155
Total Riverside County Fatalities: 23
Total Riverside County Injuries: 292
Number of Collisions in Which the Truck Driver Was at Fault: 2,257
Newer 2021 US trucking accident statistics
1. There were 5,601 fatal truck crashes in the United States in 2021, up from 4,415 in 2017, and 14% more than in 2021 [R]
2. Seventy-two percent of fatal accidents involved multiple vehicles.
3. In 25% of fatal crashes, truck drivers were found to be at fault.
4. Speeding was a factor in 22% of fatal truck crashes.
5. Driver fatigue was a factor in 13% of fatal truck crashes.
6. Distracted driving was a factor in 10% of fatal truck crashes.
7. Reckless driving was a factor in 8% of fatal truck crashes.
8. Weather conditions were a factor in 6% of fatal truck crashes.
9. Defective equipment was a factor in 4% of fatal truck crashes.
10. Animals were a factor in 1% of fatal truck crashes.
Contact a Truck Accident Law Firm
If you or a loved one was injured or killed in an auto accident involving a heavy duty vehicle in Riverside County, you may be entitled to compensation (typical monetary compensation / money).
Make sure you hire a personal injury attorney who specializes (and has a proven track record) in commercial truck accidents and can assist you in dealing with insurance companies, filing a successful accident claim, and recovering full damages and achieving justice.
For over 35 years, our lead personal injury attorney has been assisting clients throughout Southern California.
Contact our law offices today by calling (800) 324-5174 to arrange a free consultation and case review. Our highly specialized attorney Derek Pakiz is experienced, friendly, professional attentive, dependable, and tenacious.