Riverside Truck Accident Lawyer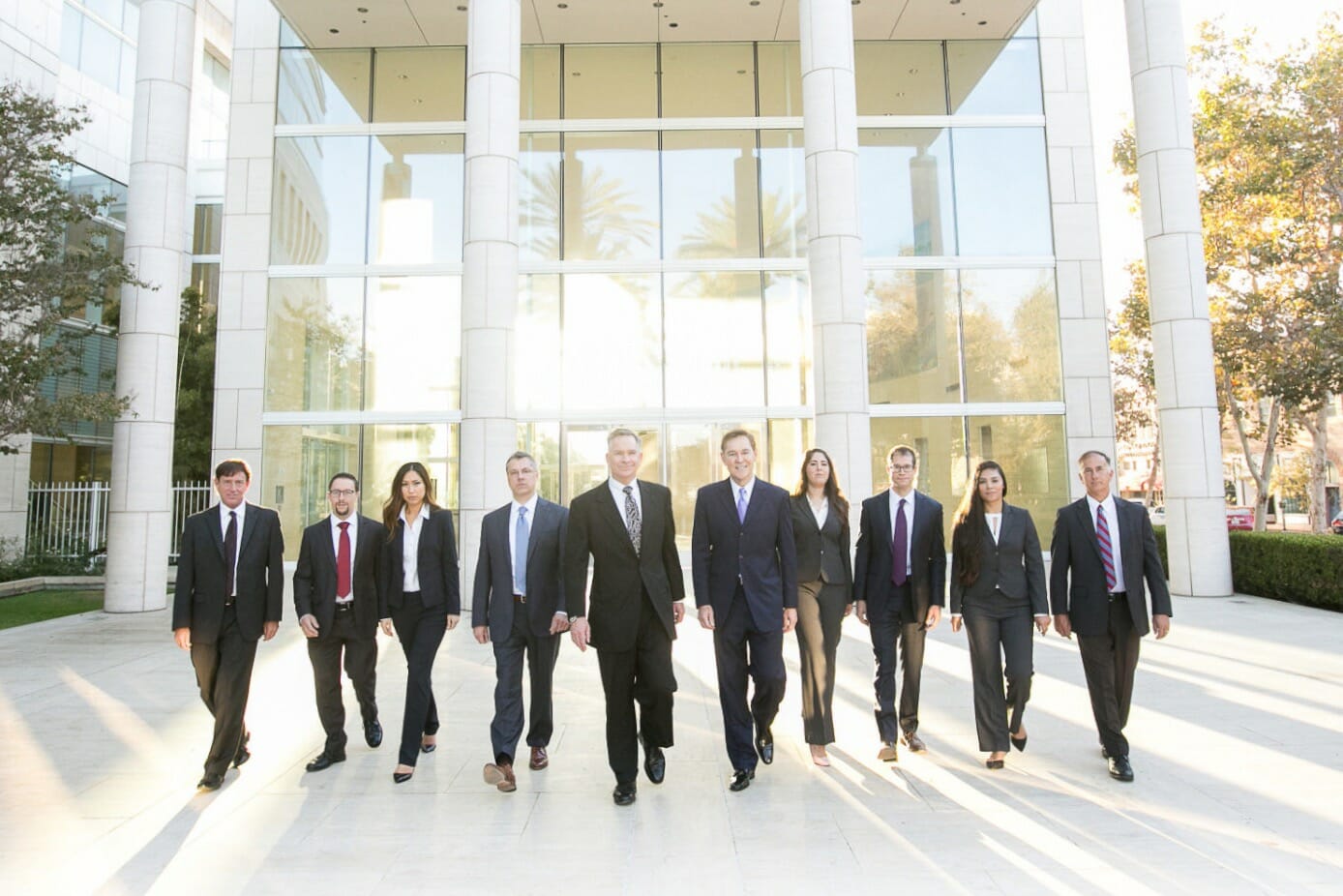 Featured in Newsweek's Top 10 Trial Lawyers, The Reeves Law Group is a personal injury law firm that has been helping truck accident victims in Riverside, and throughout Southern California for over 35 years. We have recovered over $250,000,000 for our clients.
If you are a truck accident victim, you can recover compensation for your serious injuries. Since cases involving truck crashes can be complex, the professional Riverside truck accident lawyers at The Reeves Law Group can provide legal advice to help you navigate through your truck accident case and fight to get you compensation for your injuries, damages, medical bills, and lost wages.
CALL (909) 657-0576
For a Free Consultation
Contact us to speak with one of our qualified Riverside truck accident lawyers for a free case evaluation and immediately get the legal help you need after your truck accident.
Trucking accidents involving a commercial vehicle, like a semi or tractor-trailers can cause catastrophic damages including serious injuries and even fatal injuries to individuals in smaller passenger vehicles.
After being involved in a truck accident in Riverside, CA, establishing who is responsible for your injuries and losses can be a difficult task especially when complex truck accident claims involve several parties. That's where we come in. As our client, we will make sure your recovery of damages from your truck accident injuries is fair and satisfactory against the insurance companies looking to pay out as little as possible.
Date Published: 09-09-2021
How Can The Reeves Law Group Help?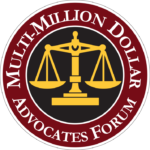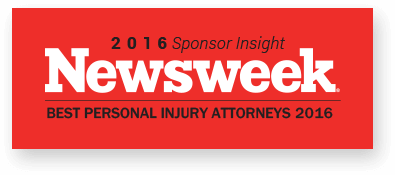 After being injured in a truck accident, you may feel flustered and even anxious about your next steps. For over 35 years, the Riverside personal injury law firm The Reeves Law Group has been helping victims of catastrophic truck crashes throughout Riverside County, CA, fighting large well-financed insurance and trucking companies. We have recovered over $250 Million dollars for our clients, including those injured in accidents by negligent truck drivers.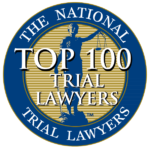 The lead truck accident attorney at The Reeves Law Group, Derek Pakiz, was featured as Newsweek's Top 10 Trial Lawyers in the Country and has experience dealing with insurance companies and is not afraid to go to trial and fight for your rights and to get you the compensation you deserve. Derek Pakiz is also recognized by The National Trial Lawyers Association as one of the Top 100 Trial Lawyers in the United States.
If you or a loved one have suffered very serious injuries caused by a commercial truck accident and have questions, contact an experienced Riverside truck accident lawyer at The Reeves Law Group today for a free consultation and case review. Our law firm has a team of professional litigators well qualified to handle a truck accident claim for passenger vehicle drivers involved in a truck accident.
Call (909) 657-0576 to speak with an experienced Riverside truck accident lawyer about your case.
Why Are Truck Accidents Common in Riverside?
Riverside, California is less than 82 square miles but as of 2019, is packed with over 326,000 people. It is the founding location of California's booming citrus industry and home to many tourist attractions. There are hundreds of businesses, restaurants, entertainment spots, and sights. This means that commercial truck drivers transport thousands of tons of goods in and out of Riverside every year. Most of this commerce comes into Riverside, CA on large trucks.
The number of large commercial trucks on our already congested roadways traveling alongside a passenger vehicle makes driving on the road even more dangerous, and Riverside truck accidents are more common. Anything from a car accident to a pedestrian accident could occur with trucks and, because of their massive size, semi-trailer trucks can cause a lot of damage to passenger cars where severe injuries and even traffic fatalities from semi-truck accidents occur such as in rollover accidents and jackknifing accidents.
If you fall victim to that danger and are in a car accident with a large commercial truck, you need to speak to one of our qualified Riverside truck accident attorneys at The Reeves Law Group right away to make sure you're awarded fair compensation for your accident claim. Call one of our truck accident attorneys today for a free case evaluation.
What Are Common Injuries in Riverside Truck Accidents?
A motor vehicle driver of either an average passenger vehicle or motorcycle will usually suffer catastrophic injuries resulting from a big rig accident, unfortunately, some of these large truck accidents can also end in wrongful death.
An accident victim may experience some of the following injuries:
Traumatic brain injuries
Neck and spinal cord injuries
Broken bones
Severe burns
Amputations and permanent disfigurement
Truck accidents can leave passenger vehicle occupants to deal with injuries for a lifetime. Unfortunately, more often than not, the insurance adjuster will attempt to undervalue your claim. Victims have rights and should not bear any responsibility for damages and medical treatment including medical expenses or hospital stays for an accident they did not cause themselves. This is where an attorney with experience dealing with trucking companies in the trucking industry can help.
If you or your loved ones were crash victims and have been seriously injured in an auto crash that involved a semi-trailer truck or an 18-wheeler, contact a Riverside truck accident lawyer at The Reeves Law Group for a free consultation and case review.
What Are Common Causes of Truck Accidents?
Oftentimes, truck drivers can work up to 70 hours over an 8-day period. On top of that, a semi-truck or 18-wheeler can be up to 20 times larger than the average passenger car. This can be a deadly combination. As a result, there can be many different factors that contribute to serious accidents or even fatal accidents caused by commercial trucks.
Here are some of the common causes for truck accidents in Riverside:
Driver fatigue: a truck driver often drives 11 hours a day without rest
Speeding: a speeding truck driver has less time to react and stop in time
Distracted driving; including texting
Driving under the influence; including alcohol, drugs, or prescription medication
Brake problems
Road conditions
Weather conditions (high winds can cause a truck's wheels to leave the ground and icy roads can cause them to jackknife)
Poor truck maintenance (tire blowouts causing the driver to lose control of the truck)
Not abiding by regulations
Who is Responsible for My Truck Accident?
Determining the at-fault party and liability in a large commercial truck accident is often more complicated than determining liability in other auto collisions. In any semi-truck accident, there are several different possible culprits from truck drivers to their trucking companies. Oftentimes, it is more than just one party's fault. The difficulty in determining and allocating liability is one of the reasons why it is vital that you talk to a Riverside truck accident lawyer.
You cannot recover compensation for your injuries if you do not file a claim against the correct defendant, which includes medical expenses, property damage, lost wages, and more. A "defendant" is a person or entity that is defending against a claim of liability in a civil action. Possible defendants include, but are not limited to, any combination of the following:
The truck driver
The truck driver's boss
The company that owns the truck
The company that made the truck
The maintenance workers who serviced the truck
The entity in charge of loading the truck
The following is an example of when the truck driver and the driver's company would both be liable. Let's say the driver was speeding in a truck that the company ordered to be loaded above the legal weight limit. When the driver came around a bend, traffic on the highway was stopped. Because the driver was speeding and because the truck was too heavy, the driver could not stop in time to prevent a rear-end collision.
Whether truck accident claims are filed against a truck driver or the trucking company, you'll want a legal team that knows how to keep trucking companies and their insurance providers honest, especially when they will certainly have their own tactics and defense lawyers to aggressively attempt to settle a claim as quickly and payout as low an amount as possible.
What Compensation Can I Recover After a Truck Accident?
Truck drivers have a responsibility for the safety of other drivers on the road. After a truck accident in Riverside, victims can file a personal injury lawsuit against the truckers and other drives involved, the trucking company, and the truck manufacturer. The person injured in the truck accident has rights and can recover compensation for their damages and injuries.
Below is a list of damages you can recover compensation for, in regard to a truck accident injury:
Medical bills
Pain and suffering
Property damage
Lost wages
Past and future losses
Out-of-pocket expenses
Life-changing disabilities
Punitive damages
In California, if you have been hurt in an accident involving a semi-truck or commercial vehicle, an experienced Riverside truck accident lawyer will have the skills needed to get you a fair settlement for your case that may involve multiple parties including the trucker, the trucking company, and the insurance company.
Types of Commercial Trucks on Roadways
A large commercial truck is a truck that is used to transport goods from one place to another. For example, a large refrigerated truck could transport frozen food or meat products to grocery stores or restaurants. Trucks can deliver anything from department store retail products to waste to food.
Examples of what constitutes large commercial trucks include:
Vehicles used to transport hazardous material
Vehicles that are leased and are in the name of the institution that owns it
Vehicles that belong to a corporation or company
Vehicles that are registered to an individual or sole proprietor that are used for business purposes
Types of large commercial trucks include:
Big rigs
18-wheelers
Semi-trucks
Tractor-trailer trucks
California Truck Accident Statistics
California is a booming state with millions of people and businesses. Unfortunately, it also is a state that deals with way too many truck accident-related deaths and injuries every year. The California Highway Patrol (CHP) compiles data each year on fatal crashes and injuries from auto collisions. Because large commercial truck accidents are particularly dangerous, the CHP analyzes injuries and deaths specifically caused by trucking accidents.
Here are some truck accident statistics for 2011, the last year for which data is available:
Total Statewide Fatalities: 245
Total Statewide Injuries: 5,155
Total Riverside County Fatalities: 23
Total Riverside County Injuries: 292
Number of Collisions in Which the Truck Driver Was at Fault: 2,257
Contact Riverside Truck Accident Lawyers at The Reeves Law Group for Help
If you have been injured or a loved one was killed in an auto accident involving a large commercial truck in Riverside County, you may be able to recover compensation. Make sure you hire the best Riverside truck accident attorney that specializes in injury accidents involving commercial truck crashes who can help you deal with the insurance companies, file a successful accident claim, and achieve full recovery of damages. Our lead personal injury attorney has been helping clients throughout Southern California for over 35 years.
Contact the Riverside truck accident attorneys of The Reeves Law Group today by calling (951) 324-5174 to arrange a free consultation and case review.