Riverside Car Accident Lawyer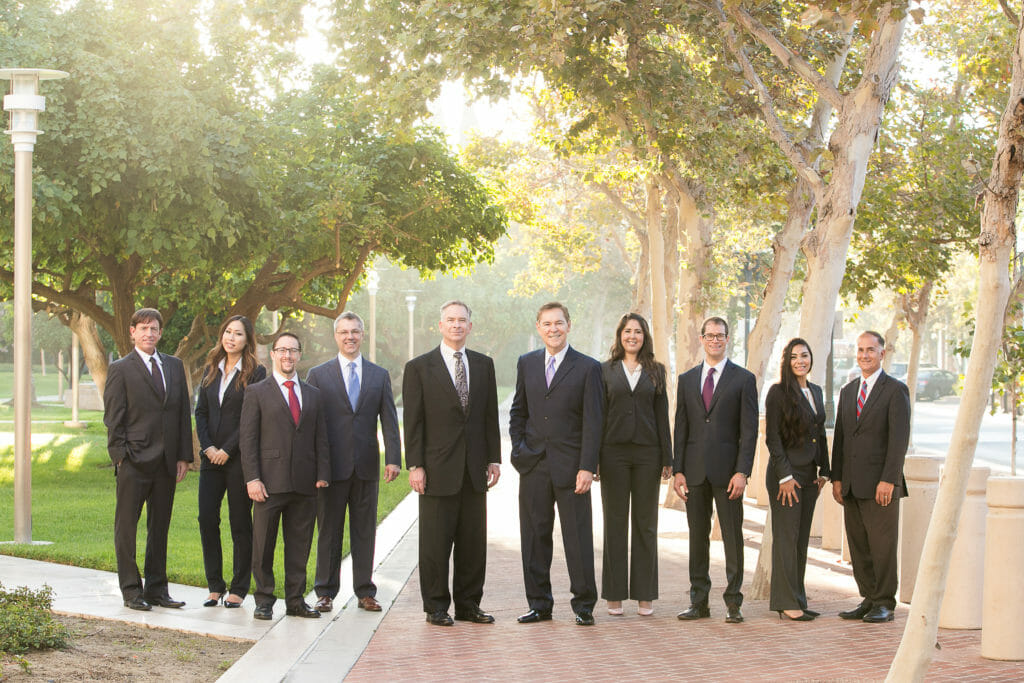 [Updated September 07, 2019]
Riverside has a population of nearly 314,000 people and is less than 60 miles from downtown Los Angeles. Riverside's size and proximity to California's largest city, make it one of the state's most highly traveled areas.
It is not surprising that many people are involved in car crashes each year and require the services of a trusted and local car accident attorney.
An auto accident is jarring and can be one of the most traumatic and difficult times of a person's life.
Even small fender benders and collisions can be a huge life disruption. If your wreck was caused by another party's negligence, you deserve to be compensated. Depending on the severity of your accident and injuries, having a personal injury lawyer on your side could make a huge difference in the amount of compensation or the settlement you receive.
Read what clients have to say

about Riverside CA Auto Accident Law Firm

I went on the internet to find The Reeves Law Group after my auto accident in Riverside. They were always there when I called and had fast service. Definitely exceeded expectations. I really liked the assistant Eliza in the office. The attorney pushed the limits and got more for me than he originally told me. Greatness.

Reviewer: Sergio Saens

5 out of 5 stars
---
Are My Injuries Someone Else's Fault?
Personal injury law is a branch of civil law known as "tort law." In tort law, if someone causes your injury, then they are legally liable.
Negligence: Negligence is a word that has a common, everyday meaning as well as a special legal definition. Normally, negligence just means carelessness. The legal definition is different. Negligence means a violation of a duty to take reasonable care. In the United States, everyone has a duty of reasonable care towards other people. That duty varies based on the situation and the parties.For example, a doctor owes a higher duty to a patient on his operating table than to another doctor's patient in the waiting room. However, the doctor does owe that waiting patient a duty of reasonable care. If the doctor negligently set the hospital on fire, that would be considered a violation of the doctor's duty of reasonable care to everyone in that hospital. But, he has to take special precautions to keep his patient safe.
Intentional torts: It makes sense that if someone can be liable for accidentally injuring you, then they can be liable if they injure you on purpose. If someone assaults you, purposefully damages your property, or kills a loved one on purpose, then you have a claim against them for compensation. Contact a Riverside personal injury lawyer if this happens to you or a loved one.
Strict liability: In California, there are some injuries that are always a certain person's fault, no matter how careful they were in trying to prevent that accident. If these injuries happen, someone is strictly liable. For example, if a dog bites someone, then the owner is strictly liable, even if the dog was properly restrained.
In order to prove that you are owed compensation, you have to prove the following four elements:
The defendant had a duty of reasonable care;
The defendant breached that duty of reasonable care;
That breach caused you an injury; and,
Your injury caused you some kind of loss, otherwise known as "damages."
In California, you can get compensation for your injuries even if you are partially at fault for your injury. If someone else is partially at fault, then you can get partial compensation. There are a lot of nuances to personal injury law, which is why it is vital to have an experienced and skilled personal injury lawyer on your side if you suffer an accidental injury.
Vehicular Accidents in Riverside, California
Southern California cities with heavy commuter and truck traffic including Corona and Riverside are unfortunately also known for congested roads and freeways. Packed roads including the 91, 15, 215 and 10 freeways don't just mean more wasted time, they also mean more accidents.
San Bernardino County and Orange County have plenty of crash accidents as well, but Riverside and Los Angeles counties are worth addressing separately. For reference, below are some California statewide vehicle accident statistics from 2011, the latest this data was published.
CALIFORNIA VEHICLE ACCIDENT STATISTICS
Total Auto Accident Fatalities: 2,628
Total Auto Accident Injuries: 159,115
Alcohol or Drug-Related Accident Fatalities: 539
Alcohol or Drug-Related Accident Injuries: 12,347
Speeding-Related Collision Fatalities: 410
Speeding-Related Collision Injuries: 48,272
Improper Turning-Related Collision Fatalities: 526
Improper Turning-Related Collision Injuries: 21,617
The number of people who were hurt in 2011 is more than half of the population here in Riverside. As you can see from these statistics, driver negligence caused a significant number of auto accidents that resulted in injuries and fatalities. Some of those killed or injured were the ones being careless and/or distracted.
However, many, if not most, were innocent victims of someone else's careless or reckless behavior. In those cases, the victims need a local auto accident law firm to fight for their right to compensation from these accidents.
In some cases, the victims were children. In Riverside County alone, 3 children under 5 years old were killed and 196 children under 5 years old were injured in an auto accident in 2011. Here are some more Riverside County accident statistics:
Total Auto Collision Fatalities: 186
Total Auto Collision Injuries: 7,262
Alcohol or Drug-Related Collision Fatalities: 74
Alcohol or Drug-Related Collision Injuries: 842
Pedestrian-Related Fatalities: 37
Pedestrian-Related Injuries:338
Total Collision Fatalities in the city of Riverside: 20
Total Collision Injuries in the city of Riverside: 1,307
Common outcomes of car collisions we see here in Southern California and Riverside include back and spinal cord injuries (including whiplash when a larger car or truck impacts a smaller vehicle), traumatic brain injuries, bicycle accidents and pedestrian incidents, wrongful death, and property damage.
The Reeves Law Group has successfully represented many clients with serious injuries as well as with wrongful death cases arising from car accidents and collisions, as well as slip and fall, premises and product liability accidents included work accidents (if you were hurt on the job, did you know that you can also file a personal injury claim which may provide you better compensation than workers' comp?)
RIVERSIDE ACCOUNTED FOR 7% OF CAR ACCIDENT DEATHS IN 2011
Riverside accounted for 7% of all California car accident deaths in 2011. It also accounted for 4.6% of all injuries including brain injuries. Sadly, nearly 14% of the state's fatal alcohol- and drug-related accidents and about 7% of all drunk- or impaired-driving related injuries happened here in Riverside. Driving a car while drunk or high is the epitome of reckless behavior and causes untold amounts of incidents including property damage, injuries and wrongful death.
CONTACT A LOCAL RIVERSIDE CAR ACCIDENT ATTORNEY
If you were injured by someone who is operating any kind of motor vehicle (including a car, truck, tractor, motorcycle, ATV, boat etc.) while under the influence of drugs or alcohol, or if a loved one is killed in such an accident, you absolutely need to contact a local Riverside car accident attorney as soon as you possibly can.
compensation in Car Accident Cases in Riverside
If you were in a car, truck or motorcycle accident that was entirely or partially someone else's fault, then you may have a personal injury lawsuit that a lawyer can help you with. In order to be compensated, you have to show that the defendant caused your injuries by breaching his or her duty of "reasonable care."
In some cases this is quite easy (especially with pedestrian and motorcycle incidents where the injured party is clearly more vulnerable), however in some car and truck accidents it's not always straightforward especially if there were no witnesses. An experienced injury law firm will be able to provide you significant insight on this during your initial consultation.
Accident and Injury Caused by A Breach Of Reasonable Care
In the parlance of personal injury law, someone breaches their "duty of reasonable care" when they do something, or fail to act, resulting in an injury to someone (the victim), and the harm done they caused was foreseeable. If you look to the above statistics, you can see that "improper turning" for example, caused quite a few deaths and injuries. Failing to properly turn seems simple, but it is a breach of a driver's duty of reasonable care to other people on or near the road.
A brief refresher: a defendant is someone who is defending against a claim in court (the liable party including the driver of the car who caused the accident). Other key participants in civil cases include the plaintiff (the victim) and of course the judge, among other people. The law offices of the lawyer representing you is your "counsel."
SPEAK TO A LAWYER BEFORE ACCEPTING ANY OFFERS
Most drivers are insured because the law demands that drivers have insurance. When you are due compensation, it is usually the insurance company that will end up paying you. The insurers usually want to settle their claim with you as quickly as possible. They will certainly want to pay you as little money as possible. Do not accept any offers from an insurance company without having a lawyer on your side as well (remember that you're dealing with an in-house lawyer on their end).
MOST PERSONAL INJURY CASES NEVER GO TO TRIAL
Many personal injury cases (especially auto accident cases) never go to trial. The reason is that most cases settle privately between the parties. Insurance companies are specially trained in these types of negotiations and they have attorneys representing them. Property damage (repairing or replacing your car for example) is usually handled fairly, but don't be mistaken- if you're hurt they will absolutely try to downplay the problems you may have including serious injuries such as spinal cord or brain traumas, as those could potentially cost the insurer significant amounts of money (much more than simply replacing your car that was declared a total loss).
The bottom line is that you deserve the same level of skill and representation on your side during these negotiations as well! Personal injury attorneys specialize in these cases, and you should seek out a larger firm that specializes in car accident losses and has a proven track record in recovering for their clients to review your case.
WHY CHOOSE THE REEVES LAW GROUP
Our Winning Record:
We have won hundreds of cases in the Multimillion to $100,000 range.
These results do not guarantee the outcome of your case, but they show our ability to produce them in a variety of accident and injury cases. Every year we win numerous significant results and many millions of dollars for our clients.
Our Financial Resources
Personal injury cases can require large sums of money. As an example, a brain injury case can cost a firm in excess of $100,000.00 to prosecute.
In one case alone we invested $250,000.00. Few lawyers have these resources. Lawyers who don't have adequate finances may be pressed to settle cases too early, or for less than they are worth.
If you have been injured or a loved one has been killed in an auto accident, please contact the skilled and experienced Riverside auto accident attorneys at The Reeves Law Group by calling (951) 324-5174.
Sources
California Highway Patrol 2011 Annual Report of Fatal and Injury Motor Vehicle Traffic Collisions, Section 7, Section 8