Riverside Car Accident Lawyer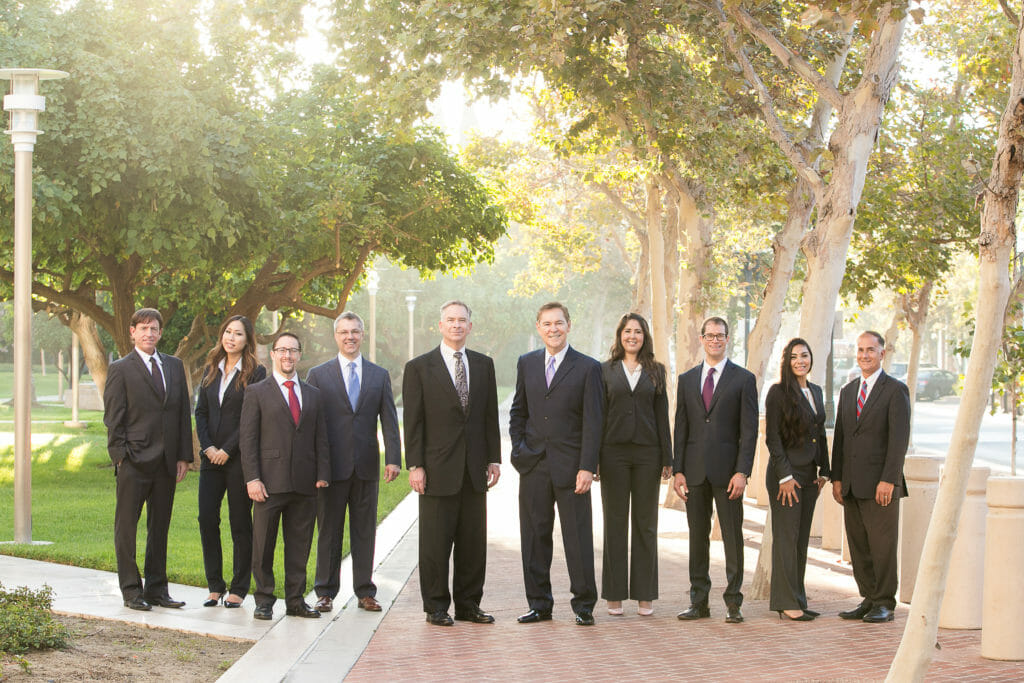 The Reeves Law Group, featured in Newsweek's 10 Best Personal Injury Attorneys, specializes in car accident cases in Riverside and has recovered over $250,000,000 in verdicts and settlements. Since 1980, the law company has successfully represented thousands of auto accident plaintiffs around the region.
If you have been injured in a car crash, contact us or call (951) 324-5174 for a free consultation.
Call (951) 324-5174
For a Free Consultation
Why Should You Retain The Reeves Law Group for Your Auto Accident Case?
$250,000,000+ Recovered for Clients
Newsweek's 10 Best Personal Injury Attorneys
No Fee Guarantee – No Legal Fees Unless We Win
Hurt in an accident in the city of riverside?
In the metropolitan area of the Inland Empire, Riverside, California has a population of about 314,000 and is less than 60 miles from downtown Los Angeles. Due to its size and proximity to California's major metropolis, Riverside is one of the most trafficked regions in the state.
It is not unexpected that each year a large number of people are engaged in automobile accidents and seek the services of a reputable and local car accident attorney.
A motor vehicle collision is startling and can be one of the most stressful and challenging experiences in a person's life. Victims of catastrophic vehicle accidents must undergo a number of problems in the aftermath, including recovering from the pain and suffering they endured and incurring medical bills.
Even minor fender benders and collisions can significantly interrupt one's life. If another party's negligence caused your collision, you deserve compensation. Depending on the severity of your auto accident and injuries, having an accident/injury attorney on your side could make a significant difference in the amount of compensation or settlement you receive, which may include reimbursement for lost income due to your recuperation.
What qualifications of a Car accident lawyer should you look for?
If you have been injured in a collision, your best bet for maximizing your insurance claim is to obtain legal representation by hiring an experienced car accident attorney to assist you in filing a personal injury claim and negotiating with the insurance companies to obtain the full compensation you deserve. Contact The Reeves Law Group in Riverside, California for a free consultation.
A Review of The Reeves Law Group

I went on the internet to find The Reeves Law Group after my auto accident in Riverside. They were always there when I called and had fast service. Definitely exceeded expectations. I really liked the assistant Eliza in the office. The attorney pushed the limits and got more for me than he originally told me. Greatness.


Sergio Saens via Facebook
Review Rating: 5 out of 5 stars
Date Published: 09-09-2021
Where else can I find reviews of local car accident lawyers? – Avvo and the State Bar website are good resources, as are Google maps.
Where to find a Local Car Accident Attorney?
If you or a loved one has been injured or killed in a car accident caused by a Riverside driver under the influence of drugs or alcohol while operating any type of motor vehicle (including a car, tractor, motorcycle, ATV, or boat), you should contact a local attorney who specializes in auto accident cases as soon as possible. You are in the right place to find the ideal attorney for your needs!
Do not disregard the necessity for you or a fellow traveler to receive medical care when it arises. Attend to all injuries first, even if it necessitates a trip to the hospital, before reviewing the accident and obtaining data, proof, and insurance information.
To optimize and improve your chances of maximizing your insurance claim, it is recommended to consult with an expert automobile accident attorney for assistance with your claim.
Call (951) 324-5174 for a free consultation.
Our law company operates on a contingency fee basis, which means that you will not be required to pay until we win your case.
Are My Car Accident Injuries Someone Else's Fault?
Tort law is the part of civil law that governs personal injury claims. If someone causes your injury, they are legally responsible under tort law.
Negligence is a term with both a common, everyday meaning and a legal definition. Typically, neglect is synonymous with carelessness. The statutory definition is distinct. Negligence is the breach of an obligation to exercise reasonable care. Everyone in the United States owes a duty of reasonable care to others. This duty varies depends on the circumstances and parties involved. For instance, a doctor owes a greater duty to a patient on his operating table than to a patient in the waiting room of another physician. However, the doctor owes the patient who is waiting reasonable treatment. If the doctor negligently set fire to the hospital, this would be regarded a breach of the doctor's duty of reasonable care owed to all hospital patients. But he must take special steps to ensure the safety of his patient.
Intentional torts: It stands to reason that if someone can be held liable for inadvertently injuring you, they can also be held liable for intentionally injuring you. If someone assaults you, intentionally damages your property, or intentionally kills a loved one, you have a claim against them for compensation. If it's not necessarily a car accident but another type of incident, you can contact a Riverside personal injury lawyer.
Strict liability: In California, a car accident can be someone else's fault, no matter how careful they were in trying to prevent that accident. And if injuries happen, someone is strictly liable. For example, if a dog bites someone, then the owner is strictly liable, even if the dog was properly restrained.
In order to prove that you are owed compensation, you have to prove the following four elements:
The defendant had a duty of reasonable care.
The defendant breached that duty of reasonable care.
That breach caused you an injury; and,
Your injury caused you some kind of loss, otherwise known as "damages."
Even if you are partially to blame, you can receive compensation in California. If someone else is partially to blame, you may be entitled to partial compensation. There are many nuances to accident cases, which is why having an experienced and skilled car accident lawyer on your side is critical if you were involved in an accident and suffered a serious injury.
Accidents in Riverside, California
Unfortunately, cities in Southern California, such as Corona and Riverside, with substantial commuter traffic are also notorious for their clogged roads and freeways. Congested roadways, including the 91, 15, 215, and 10 freeways, not only result in more lost time, but also in an increase in automobile accidents.
During the past few years, hundreds of fatalities have occurred on routes with normally heavier traffic congestion around the airport and in downtown Riverside, including streets along Arlington and Jurupa Avenue. The most recent year for which this information is available is 2017, which is used as a point of reference below.
CALIFORNIA MOTOR VEHICLE ACCIDENT STATISTICS
Total Auto Accident Fatalities: 3,582
Total Auto Accident Injuries: 193,564
Alcohol or Drug-Related Accident Fatalities: 1,167
Alcohol or Drug-Related Accident Injuries: 18,56
Speeding-Related Collision Fatalities: 559
Speeding-Related Collision Injuries: 61,93
Improper Turning-Related Collision Fatalities: 664
Improper Turning-Related Collision Injuries: 28,221
In 2017, nearly half of the people in Riverside, California were injured in car accidents. According to these statistics, driver negligence caused a significant number of car accidents that resulted in severe injuries and fatalities. Some of those killed or injured were negligent and/or distracted.
However, many, if not the majority, were unwitting victims of someone else's careless or reckless behavior, such as motor vehicle accidents caused by speeding or failing to yield at an intersection. In such cases, victims require the assistance of a local car accident law firm to fight for their right to compensation from these traffic accidents.
Children were victims in some cases. In 2017, three children under the age of five were killed and 224 were injured in car accidents in Riverside County alone.
Here are some Riverside County car accident statistics:
Total Auto Collision Fatalities: 283
Total Auto Collision Injuries: 10,511
Alcohol or Drug-Related Collision Fatalities: 108
Alcohol or Drug-Related Collision Injuries: 1,139
Pedestrian-Related Fatalities: 73
Pedestrian-Related Injuries: 471
Total Collision Fatalities in the city of Riverside: 27
Total Collision Injuries in the city of Riverside: 2,205
Back and spinal cord injury (including whiplash), traumatic brain injury, bicycle accidents and pedestrian incidents, wrongful death, and property damage are all common outcomes of accidents in Southern California and Riverside.
The Reeves Law Group's attorneys have successfully represented many accident victims as well as wrongful death cases arising from car accidents and motor vehicle collisions, as well as slip and fall, premises, and product liability accidents, including work accidents (did you know that if you were injured on the job, you can also file an injury claim, which may provide you with better compensation than workers' comp?)
RIVERSIDE ACCOUNTED FOR 7% OF DEATHS IN CALIFORNIA FROM CAR ACCIDENTS IN 2011
In 2011, Riverside accounted for 7% of all California car accident fatalities. It was also responsible for 4.6% of all car accident injuries, including traumatic brain injury and spinal cord injury. Unfortunately, Riverside was the site of nearly 14% of the state's fatal alcohol- and drug-related crashes, as well as 7% of all drunk- or impaired-driving-related injuries. Driving a car while drunk or high is the height of irresponsible behavior, resulting in countless incidents, including property damage and wrongful death.
COMMON CAUSES OF Crashes IN RIVERSIDE
Apart from driver negligence, which is the most common cause of a car collision on the road, weather and road conditions, as well as defective vehicles, can all have an impact on driving, contributing to other motor accidents.
Crashes can happen at any time, whether they are caused by another driver, bad weather, or a flaw in the vehicle. From collisions to tire blowouts and other potential accidents, it is critical that attorneys obtain as much detail and evidence from potential clients involved in a serious vehicle accident as possible in order to successfully build their car accident case.
Something as simple as following the right of way at an intersection or failing to use a turn signal when changing lanes can be critical information for attorneys to determine the best course of action for your case.
COMPENSATION for injury CASES IN RIVERSIDE, CA
If you were in a car wreck or hit by a car that was entirely or partially the fault of someone else, you may be able to file a personal injury lawsuit, which a lawyer can assist you with. To be compensated, you must demonstrate that the defendant caused your injuries by failing to exercise "reasonable care."
In some cases, this is quite simple (especially in pedestrian and motorcycle accidents where the injured party is clearly more vulnerable), but in some car and truck accidents (or a combination thereof), it's not always so simple, especially if no witnesses were present. During your consultation, an experienced injury law firm will be able to provide you with valuable insight.
Seeking the help of a attorney that specialized in PI is your best bet for surviving these collisions and receiving the compensation you deserve. A qualified car accident attorney will assist you in properly filing an insurance claim, which entitles you to recover damages such as pain and suffering caused by the accident, medical expenses incurred, and lost wages.
ACCIDENT AND INJURY CAUSED BY A BREACH OF REASONABLE CARE
In personal injury law, someone violates their "duty of reasonable care" when they do something or fail to act that causes an injury to someone (the victim), and the harm done was foreseeable. According to the statistics above, "improper turning" caused a significant number of deaths and injuries. Failure to turn properly may appear simple, but it violates a driver's duty of reasonable care to other people on or near the road.
A defendant is someone who is defending themselves in court against a claim (the liable party including the driver of the car who caused the accident). Other key participants in civil cases include, among others, the plaintiff (the victim) and the judge. Your "counsel" is the law firm of the lawyer who is representing you.
SPEAK TO An auto ACCIDENT LAWYER BEFORE ACCEPTING ANY OFFERS
Due to legal requirements, the vast majority of drivers are covered by auto insurance. The insurance company is the entity that typically makes compensation payments. In most cases, the insurance company will attempt to reach a swift settlement with you. They'll probably offer you the lowest feasible amount. Remember that the insurance company also has a team of lawyers working for them, so before accepting any offers, you should consult with your own legal counsel.
WHY DO MOST CASES NEVER GO TO TRIAL?
Statistically, the majority of instances involving automobile accidents settle out of court. The reason for this is that most disputes are resolved through out-of-court negotiations. Insurance firms often use attorneys who have specialized training in such negotiations. Damage to property (like your car) is typically dealt with fairly, but if you're hurt, they will absolutely try to downplay the problems you may have, especially if they're serious injuries like spinal cord or brain traumas that could cost the insurer a lot of money (much more than simply replacing your car that was declared a total loss).
In short, you should have someone just as competent and representative on your side during these talks as they will be for you. You should consult with a personal injury attorney that specializes in car accident losses and works for a large firm with a track record of success in winning compensation for their clients.
The first step is to give us a call and explain what happened. If you're unsure whether or not you have a case, the Reeves Law Group is happy to provide a free consultation to assist you decide.
WHY CHOOSE THE REEVES LAW GROUP – RIVERSIDE CAR ACCIDENT LAWYERS
Our Winning Record:
Our law office has won hundreds of cases in the multi million to $100,000 range thanks to the excellent service we provide to our clients in the Inland Empire and throughout Southern California.While these outcomes are not promises for your case, they do demonstrate our track record of success in handling a wide range of accident and injury cases. We often achieve monumental successes and get multi-million dollar settlements for our clients.
Our Financial Resources:
Personal injury cases might incur substantial costs. A brain injury case, for instance, can cost a law firm more than $100,000 to prosecute.
In a single instance, we invested $250,000. Few attorneys possess these resources. Insufficient financial resources may force attorneys to settle lawsuits prematurely or for less than they are worth.
If you or a loved one has been injured or killed in an auto accident, contact the experienced attorneys at The Reeves Law Group in Riverside for a free consultation on your car accident claim. You deserve full compensation for your loss.