Long Beach Car Accident Lawyer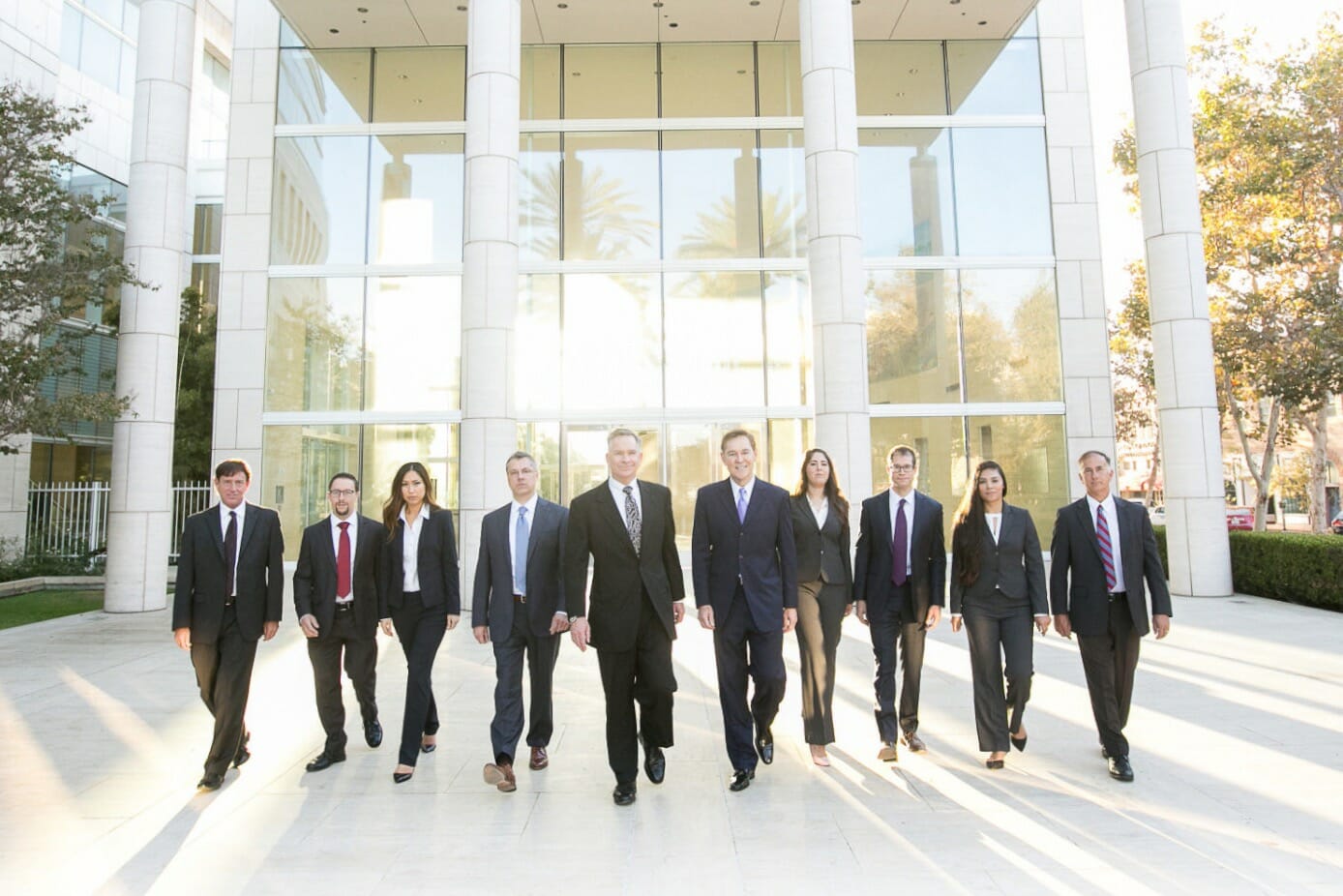 Featured in Newsweek's Top 10 Trial Lawyers, The Reeves Law Group specializes in car accident claims and has recovered over $250 Million in verdicts and settlements. The firm has successfully handled car accident cases and represented car accident victims throughout the Long Beach area for over 35 years. We provide legal services on a contingency fee basis, which means we will not charge a fee or seek reimbursement for costs advanced unless your case is won.
If you have been seriously injured in an auto accident, you'll want the services of a professional Long Beach car accident lawyer to handle your personal injury claim. The Reeves Law Group can help you obtain maximum compensation for your loss and get you the financial recovery you deserve. (800) 644-8000 or contact us today for a free case evaluation.
(800) 644-8000
For a Free Consultation
Why Hire The Reeves Law Group for Your Car Accident Injury Claim?
Over $250,000,000+ Recovered For Our Clients
Newsweek's 10 Best Personal Injury Attorneys
No Fee Guarantee – No Fees Unless We Win
If you or a loved one has recently been in a car accident in Long Beach and suffered serious or catastrophic injuries, contact our personal injury law firm today to get a free initial consultation with one of our professional car accident lawyers. Our attorneys will offer you professional legal advice as they help you determine whether you have a personal injury case and provide expert guidance through the entire legal process of your personal injury claim. Contact us for a free consultation today.
A Review of The Reeves Law Group, Long Beach Car Accident Attorney


If you are in Long Beach or South Bay areas of LA county and need a law firm that will treat you fair and do an honest job, I recommend The Reeves Law Group. I was taken by ambulance to Gardena Memorial Hospital after I was t-boned by someone who ran a red light. I was in enormous pain, but The Reeves Law Group took the pain of dealing with the insurance company off my chest. Thankful to have a honest local firm to help me out.
Vianey L via Yelp
Review Rating: 5 / 5
Date Published: 09-08-2021
Why Do I Need a Long Beach Car Accident Lawyer?
After the police have been called, the incident has been reported, and you have received medical attention, it is a good idea to seek out legal counsel. An experienced Long Beach car accident lawyer will have the skills and knowledge necessary to help you receive any and all of the compensation that you are entitled to for the injuries, property damage, medical treatment, lost wages, and other losses that you suffered as a result of the other driver's negligence.
Victims of a major car crash often have to deal with more than just serious injuries. Additional consequences include expensive medical bills from present and future medical treatment, lost wages, and loss of future earnings. At worst, an auto accident may take the life of a loved one and you as the family member of the deceased could be facing the prospect of a complicated wrongful death lawsuit. Experienced car accident attorneys can help you and your family alleviate some of those burdens.
Your Long Beach car accident lawyer can assist with the filing of a claim with your insurance company and help you satisfy the demands and requirements placed on you by the insurance adjusters. There are many steps involved in filing a claim. Often, car accident victims get pushed around, ignored or hustled by insurance companies that are fighting to avoid paying out large sums of money.
Our Long Beach car accident lawyers specialize in personal injury law and can help protect your rights as a victim. We work with our clients to make sure they receive fair compensation for their car accident injuries and losses.
What Should I Do After a Car Accident?
The toll a car accident takes on a victim can be emotionally, physically, and financially heavy. But composing yourself and knowing what you should do after a severe car accident only serves to protect your rights and help to position you to recover the damages you'll need to get your life back on track.
Taking the following steps after an unexpected car accident can help you and your Long Beach personal injury attorney with your case.
Seek Medical Treatment Immediately
After a major car crash that caused severe vehicle damage, if you are awake and aware of your surroundings, assess your physical state and then of every passenger in the car.
If you or a passenger suffered injuries that need medical attention, call 911 to report the accident and request emergency medical help.
Give a detailed account of your condition to emergency responders, including any symptoms you may be experiencing as a result of the car accident.
Visit your doctor as soon as you can and request a full examination. If medical treatment is recommended by your doctor, make sure to follow it.
Get A Copy of The Police Report
In California, if a person suffered serious injuries or a fatality occurred as a result of an accident, law enforcement must be notified within 24 hours. When the police arrive at the scene of the accident, if the accident resulted in serious injuries or fatality, they will make a written report of the incident and typically provide a receipt for their police report. Request one if they do not. You may need the receipt to obtain a copy of the police report from the local law enforcement agency.
This report may provide crucial details surrounding the accident that may prove useful for your Long Beach car accident lawyer in preparing your claim.
Collecting Evidence
While waiting for the police to show up at the scene of the accident, of which they might not show up at all, make sure you do your due diligence and gather as much information as you can.
Collect all necessary contact information from other drivers involved in the accident including names, addresses, phone numbers, driver's license numbers, license plate numbers, vehicle VINs, and insurance information.
Remember to use your phone's camera to take photos and record videos to document the scene of the accident including location and where the car crash occurred, and all visible damages to the vehicles.
If there were any witnesses to the accident, ask to record their statements as well.
Do Not Admit Fault or Discuss Your Injuries
Regardless of your condition or who the negligent party is after a car accident, do not admit fault or offer any opinion about it to anyone involved in the collision, or to any witnesses or bystanders, or to your insurance agents when you report the accident to your insurance company.
Do not suggest that you are free of any injuries after the crash. Admitting fault or divulging too much information pertaining to the accident may negatively impact your ability to file a claim or will limit your options for recovering damages.
Report The Accident to Your Insurance Company
In order to avoid allowing other drivers involved in the accident the potential opportunity to make false claims against you, it is in your best interests to notify your auto insurer as soon as possible (best within 24 hours) to inform them of the accident.
Insurance companies have policy guidelines for reporting an accident. Make sure you follow them; however, avoid discussing fault or your injuries during the initial call.
Inform them that you will provide a more detailed account of the accident after the preliminary investigation.
Consult With a Long Beach Car Accident Lawyer
It is advisable that you may want to consider the services of a professional personal injury lawyer to handle your car accident claim, especially when the accident involves serious or catastrophic injuries or a fatality.
After an auto accident, if the other driver already notified their insurer about the incident, you may receive a call from the other driver's insurance company regarding the incident. You are not legally required nor would it be recommended to speak with the other driver's insurance agent. Know that they do not have your best interests in mind, preferring to offer a quick settlement for as low an amount as possible, or make an attempt to deny liability for the accident.
Speaking with the other insurer could also potentially hurt your own claim against them, which is why allowing a personal injury lawyer to handle all communications with an insurance adjuster is an assurance that you will get the maximum compensation for your accident claim.
Many law firms, including our own, offer a free consultation with their personal injury attorneys for victims of accidents. Take advantage of those free no-obligation case reviews to at least find out what you could potentially recover from your accident and injuries.
Our firm will not charge a fee or seek reimbursement for costs advanced unless your case is won.
Long Beach Car Accident Statistics
In 2011, there were 2,374 fatal car collisions and 203,822 non-fatal car accidents statewide, according to the California Highway Patrol.
Of those, 26 fatal car crashes and 1,829 serious injury collisions occurred in Long Beach.
More than half of the vehicle occupants killed in Long Beach car accidents were not using seat belts or other safety equipment.
Slightly over 20% of Long Beach auto accident fatalities involved a drunk driver, as did 162 of the injury-only accidents.
What Are the Common Causes of Car Accidents?
In most major cities in Southern California where traffic congestion is a daily problem, car accidents tend to be a more prevalent problem and Long Beach is no exception. Some of the leading causes of preventable traffic accidents include distracted driving, speeding, and drunk driving.
The most frequently cited sources of driver inattentiveness, ranked in order of how often the activities cause a car crash, include:
Being distracted by the radio or CD player
Using a handheld cellular telephone
Manipulating electronic equipment, such as GPS devices
Being distracted by children
Eating
Being distracted by an animal
Using a hands-free cell phone
Reading
Engaging in hygiene rituals, such as applying makeup, shaving, or brushing or flossing one's teeth
Common Injuries Caused by Car Accidents
Accidents involving motor vehicles range from minor fender benders to catastrophic crashes that can leave victims severely injured or worse. Many motor vehicle accident victims tend to underestimate the severity of their injuries (or lack thereof initially) until they manifest themselves days later.
Here are a few of the most common types of injuries that can be sustained in a car collision.
Neck Injuries from Whiplash
Serious Back Pain and Muscle Weakness from Spinal Cord Injuries
Broken Bones and Fractures
Bruises, Cuts, and Lacerations
Head Trauma and Traumatic Brain Injuries
What Types of Compensation Can I Receive?
Serious and catastrophic injuries sustained from vehicle accidents can alter the everyday lives and the enjoyment of life for victims suffering from such trauma. At worse, their injuries may be fatal or cause long-term or even permanent damage to their bodies, which is why it's important that an experienced car accident lawyer pursue accident cases with urgency in order to secure and maximize the recovery of damages owed to them.
If you ever find yourself or a loved one in this predicament, our car accident attorneys in Long Beach will help you determine whether you have a case and file a claim to recover compensation for your injuries and losses by holding the negligent party liable for your damages.
While the amount of compensation in an accident claim or lawsuit will be determined by certain factors, our car accident lawyer in Long Beach will help guide you through the legal proceedings.
Here are just a few of the damages you may be able to recover from a severe car accident:
Medical Bills: Medical expenses from ongoing and future medical care.
Lost Income: Loss of wages due to the inability to work including loss of future earnings.
Pain and Suffering: The enduring effects of physical and mental pain and suffering caused by a serious injury that the victim will more than likely continue to suffer from in the future.
Property Damage: Damages to property such as the vehicle and other personal items.
Wrongful Death: An unintended fatality caused by another driver's negligence.
The Most Dangerous Time to Drive
When driving a vehicle, there is the inherent risk that you might be involved in an auto accident. According to the California Highway Patrol, the most dangerous time of day to drive is during the afternoon rush hours of 5 p.m. and 7 p.m.
The next most dangerous time is between the hours of 11 p.m .and 3 a.m. when many drunk drivers are on the road. The most dangerous month to drive is July, when the weather is warm and clear and the kids are out of school.
Accidents occur more frequently around certain holidays as well. In particular, more crashes happen on Thanksgiving, Labor Day, Memorial Day, the 4th of July, and New Year's Eve than on any other holiday. There seems to be a strong correlation between accidents that occur during these holidays and drinking and driving.
Contact a Long Beach Car Accident Attorney
Our law firm has been helping clients with personal injury cases in Long Beach and throughout Southern California with more than three decades of experience with a proven record of winning maximum compensation for our clients. Let our car accident lawyers help you with your legal claim, deal with the insurance adjusters, and represent you in a court of law.
A car accident can happen to anyone and will most likely happen to you at some point in your driving experience. While we all try to be safe drivers, sometimes accidents happen. A car crash can change your life dramatically. Your vehicle could be totaled, you could suffer severe injuries that cost you a fortune in medical expenses, and you could even lose a loved one. The car accident might not even be your fault! Someone else might have acted carelessly and now you have to pay the price.
The experienced Long Beach personal injury attorneys at The Reeves Law Group are ready and available to serve you. We specialize in injury cases, including auto accidents, and are highly skilled and experienced when it comes to working with clients to obtain all the compensation that is available.
If you find that you are in need of a skilled Long Beach car accident attorney, do not hesitate to contact us by calling (800) 644-8000 or via email so that we can help you develop the strongest possible case in support of your position. We are happy to provide a free consultation at any time.