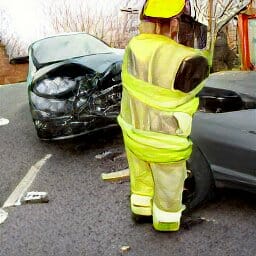 When you are involved in a car accident, it can be confusing as to who pays for your medical bills and what happens next.
The Insurance companies, Attorneys, and Medical providers all have a role to play. If you are in a collision and you are at fault for the accident, the Insurance company will pay for all your medical bills and you will receive 80 percent of your settlement award. However, medical bills can add up quickly and the at-fault driver's insurance company will pay these.
Medical providers
Generally, you should be able to get medical bills paid after a car accident, provided that you have health insurance.
Medicare and Medicaid are two examples of health insurance that may pay for your medical bills after an accident.
However, your policy may only cover certain costs, and you may have to pay co-pays and deductibles. In such a case, you can expect to pay these bills out of the settlement.
In the event that your health insurance does not cover the full amount of your medical bills, you should consider hiring an attorney.
An attorney with car accident experience can negotiate with the insurance company on your behalf to get you a fair settlement.
Medical providers can charge a high amount of money, and you can end up wasting your settlement if you choose not to hire an attorney. However, you can get the right attorney to help you with this process.
Insurance companies
If you've been involved in a car accident, you may have heard that insurance companies are required to pay a settlement.
These payments are based on the fee schedules for no-fault benefits. In order to receive payment, health care providers must accept your full payment and have proof of the accident-related injuries.
They may also request additional verification, such as proof of medical necessity or lost earnings. In addition, insurance companies must tell you whether they plan to seek subrogation.
Generally, insurance companies will pay for your car accident settlement if they are legally liable. However, you need to know that this is not always the case.
In Pennsylvania, there is a complex hybrid system for car accident settlements, and insurance companies may be unwilling to pay the full value of injury-related expenses. However, if the other driver is legally liable, the insurance company will process your claim and pay you directly.
Attorneys
Many attorneys pay for car accident settlements. These services are necessary for victims who have been injured in a car crash.
The amount of compensation is based on how much each person lost and what they are entitled to. In some cases, attorneys can help the victim recover from lost wages and medical bills.
If you have been injured in a car accident, you should consult a personal injury attorney. These attorneys are highly qualified to handle such cases.
Insurance companies don't always give victims what they deserve, so you must get the most money possible. When you're not able to recover fully, you should consider turning down the offer. You can always accept it later if you're still unable to work.
You should keep in mind that it's rare for an offer to be permanently withdrawn. It may even increase. Therefore, it is in your best interest to use an attorney to help you with the car accident settlement process. You can also learn about what are considered as personal injuries by reading this article.