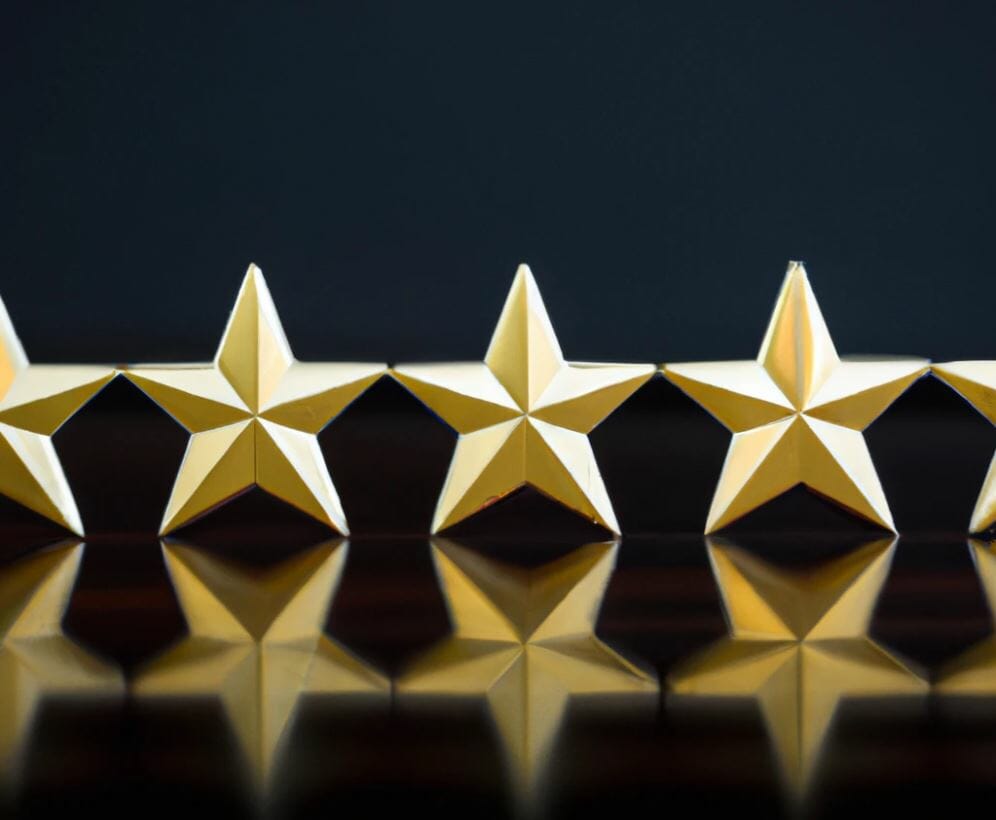 Personal injury attorneys, like all lawyers, can be rated or evaluated based on various criteria. The most common types of ratings include:
Peer Reviews:
These are reviews and ratings by other legal professionals, such as other lawyers or judges. They typically consider things like legal knowledge, analytical capabilities, judgment, communication ability, and ethical standards. An example of a peer review rating system is Martindale-Hubbell, which uses an "AV Preeminent" rating to signify the highest level of professional excellence.
Client Reviews:
These are reviews and ratings by past clients. They can provide insight into the attorney's skill, responsiveness, understanding of the client's needs, etc. Websites like Yelp, Avvo and Google allow clients to leave reviews for their attorneys.
Yelp
Benefits:
Yelp is a widely recognized and highly utilized review platform, making it a great place for personal injury attorneys to gain visibility and credibility. Positive reviews on Yelp can increase trust in potential clients, as the site has strict policies against fake reviews, making positive feedback seem more authentic. In California, Courts Can't Force Yelp to Remove Negative Reviews making it a trustworthy source for potential clients researching attorneys.
Drawbacks:
The downside is Yelp's notoriously strict and somewhat unpredictable algorithm that can filter out many reviews, even genuine ones. Moreover, the platform also allows for negative reviews, which, whether accurate or not, can negatively impact an attorney's reputation.
Avvo
Benefits:
Avvo is a specialized platform for legal professionals, meaning the reviews are more likely to come from informed, relevant sources. It's a trusted platform in the legal field, and positive reviews here can significantly boost an attorney's credibility among potential clients and peers.
Drawbacks:
Avvo, however, lacks the sheer volume of users compared to platforms like Google and Yelp. This means fewer potential clients are likely to see the reviews. Also, since Avvo is specialized in law, it may attract more critical and discerning reviewers, which could lead to harsher reviews.
Google Maps
Benefits:
Google Maps (and Google reviews) probably has the widest reach, considering Google's near-ubiquity in digital life. This provides a massive potential audience for reviews. Moreover, positive reviews on Google can improve local SEO, making an attorney more visible in local search results.
Drawbacks:
Google Maps doesn't have the same level of review control as Yelp or the professional focus of Avvo. There's potential for spam or irrelevant reviews. Also, because of its wide use, Google can attract a wide range of reviewers, not all of whom may be ideal clients or provide relevant feedback for a personal injury attorney.
Third-Party Ratings:
Various organizations rate attorneys based on their own criteria. For example, Super Lawyers rates lawyers from over 70 practice areas who have attained a high-degree of peer recognition and professional achievement. This selection process includes independent research, peer nominations, and peer evaluations. Similarly, Best Lawyers uses a peer review process to capture, as accurately as possible, the consensus opinion of leading lawyers about the professional abilities of their colleagues within the same geographical area and legal practice area.
Case Success Rates:
This is not a formal rating, but the outcome of past cases is often used as an informal way to rate attorneys. It's important to note that every case is unique, and past success does not guarantee future results.
Bar Association Standing:
While not necessarily a rating, an attorney's standing with the local or state bar association can provide some indication of their reputation and ethical conduct.
Legal Directories:
Legal directories such as Chambers and Partners or The Legal 500 provide rankings of law firms and individual attorneys based on several factors including legal ability, professional conduct, client service, commercial astuteness, diligence, commitment, and other qualities most valued by the client.
Remember, no single rating or review should be the sole basis for choosing a personal injury attorney. It's important to do your own research, meet with potential attorneys, and choose someone who is the right fit for you and your case.