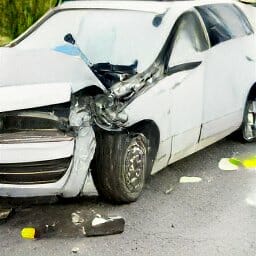 Uber/Lyft accidents can be devastating, and you can seek compensation by filing a lawsuit. Depending on your circumstances, liability coverage may not be provided by the ride-share company. If the accident involves a driver who uses their vehicle for commercial purposes, you may have to negotiate with them directly.
First, get as much evidence as you can about the accident. Make sure to take photos or video and talk to any witnesses of the accident. Likewise, if you have an insurance policy, you should contact your insurer to report the accident. Then, you should get medical treatment. This will help provide evidence and help prove your injuries.
Uber/Lyft accidents are different from standard auto accidents because the drivers are typically insured through their personal insurance policies. However, this coverage system doesn't apply to drivers who are not logged into the service. As a result, the passengers injured in an Uber/Lyft accident must sue the driver's personal insurance company. If you can prove that the driver was negligent, you may have a case.
Uber/Lyft drivers often drive drunk or recklessly, and they may speed or weave between lanes. Additionally, because they work long hours without breaks, their fatigue may contribute to accidents. This can result in serious injuries or even death. Fortunately, there are several ways to prove your case.
If you get into an accident while driving for Uber/Lyft, you will have insurance coverage for bodily injury and property damage. The company also offers uninsured motorists' insurance. While the coverage amount is low, it can be enough to cover a few thousand dollars.
If you or a loved one has been injured in an Uber/Lyft accident, you should immediately contact a personal injury attorney. An experienced Uber/Lyft accident lawyer will examine your case and help you get compensation. The compensation you receive may depend on your injuries, and the extent of your injuries. If you or a loved one has been injured due to the negligent actions of an Uber or Lyft driver, you can file a negligence lawsuit to hold the company responsible.
Uber and Lyft accident insurance covers passengers (and also pedestrians and other injured parties. More info here). However, the insurance companies will usually try to settle with you for as little as possible. However, you may need to be prepared to fight a lawsuit if you are not covered by insurance. In California, ride sharing companies must carry insurance for their riders. Fortunately, their insurance policies should contain personal injury protection benefits that will help you receive compensation for your injuries.
Although Uber and Lyft screen drivers, accidents can still occur. While both companies have policies for drivers, many drivers complain about their insurance companies cancelling coverage when they discovered they were working for a rideshare company. To combat this, major insurance providers have begun offering rideshare-specific policies for drivers.
Uber/Lyft accident attorneys can provide you with the information you need to make an informed decision about your claim. Attorneys will also help you get the maximum compensation you deserve. A personal injury attorney will be able to deal with insurance companies, which worry about their bottom line and want to settle your case as quickly as possible.v
Despite the rapid growth of ride-sharing services, Uber and Lyft accidents continue to rise. Recent statistics published by the University of Chicago and Rice University show an increase in these accidents. As of early 2019, there have been 107 fatalities in accidents caused by these companies. However, the exact number of injuries and fatalities is unknown.
Although Uber has a $1 million liability insurance policy, it is unclear whether it covers accidents involving other drivers. Uber also has no-fault insurance in California. However, drivers can still seek compensation if they are hurt in accidents involving other drivers. This is not an exhaustive list of Uber/Lyft accidents, but if you are injured in an accident and the driver was at fault, you may be able to recover damages of up to $10K in damages.