Brea Information And Resources For Plaintiffs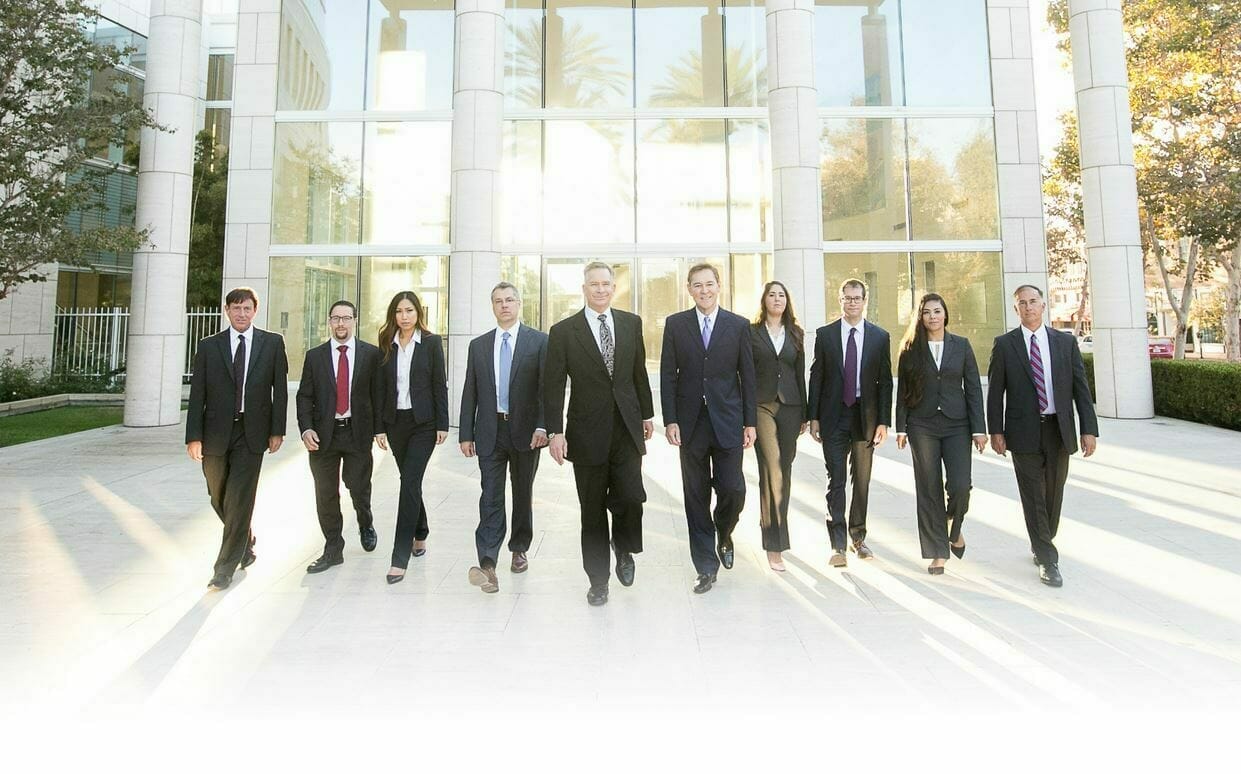 The Reeves Law Group has spent the last 30 years defending Brea plaintiffs and their families who have been wrongfully injured due to the negligence of another party. We have represented our clients against many accidents such as car collisions, truck accidents, motorcycle accidents, pedestrian accidents, and wrongful death.
We drive out and do home visits in Brea for personal injury case sign-ups, reviews, meetings and of course delivering settlement checks to your home in Brea.

We understand how difficult it is to not only cope with an injury but also deal with mounting bills and the possibility of being unable to work. We aim to help Brea residents get the information and resources they need to make informed decisions about their cases. 
In addition, we are available to provide a free consultation to discuss your legal options moving forward. Our injury lawyers have a wealth of experience handling major injury cases and will fight tirelessly to get you the compensation you deserve. 
Contact us today for your free consultation!
The Reeves Law Group – Serving Brea, CA
The city of Brea is in northern Orange County, California, and is located next to the city of Fullerton. The city is one of the smaller ones in the area, with a population of just over 40,000. However, what Brea lacks in size, it makes up for in history and charm. 
Due to the abundance of crude oil, the city was visited by Spanish settlers in 1769 and became part of the "black gold rush." Early settlers built villages in the area as families flocked to take advantage of this valuable natural resource. In the early 1900s, the name Brea, which means "tar," was officially adopted, and the city was incorporated in 1917.
Over the years, it has undergone many changes but has always been a popular destination for tourists and residents. Today, Brea is home to several attractions, including:
Brea Museum and Heritage Center

Brea Community Center

Brea Art Gallery

Curtis Theatre

Brea Mall

Carbon Canyon Regional Park

Olinda Oil Museum and Trail
With its rich history and abundance of things to see and do, Brea is a great place to visit or live.
Accidents And Safety In Brea
Brea's crime rate is the same as the average US city. It has a C crime grade making it safer than 46% of other cities in the United States. Traffic accidents are not common in the city, as the following statistics would show:
Only one pedestrian was involved in an accident in 2016. 

Drunk driving resulting in casualties is rare. There was only one incident in four years.

There were more vehicular accidents in 2018 compared to previous years. On average, 2-3 vehicles are involved in fatal accidents annually, except for 2018, when 12 cars crashed.

In 2018, 18 persons were involved in a vehicular accident with five fatalities. It is the highest number of individuals engaged since the average number is only four per year. The average number of casualties is only 1-2 per year. 
Laws And Regulations In Brea
Aside from the federal and state legal systems, the city of Brea follows a municipal code designed to protect the residents of Brea further and ensure their safety. These laws are enforced by the Brea Police Department and dictate how residents are expected to live. 
The law requiring property owners to keep their properties clean and safe is an example. Residents must remove any potential hazards, such as loose stones or debris from their property, and failure to do so can result in a fine or even jail time. 
Municipal Code 10.16.010 states, "No driver of a vehicle shall drive between vehicles comprising a funeral procession while they are in motion and when the vehicles in such processions are conspicuously so designated."
While the law is written clearly, violations can still arise, such as a negligent driver, who in his rush, cut through the procession and caused an injury. Such cases may be tricky and stressful to deal with. This situation also happens with police and parade-type ceremonies in procession.
If you have been involved in an accident in Brea, it is important to seek expert legal counsel to navigate the city's unique legal system. The experienced personal injury lawyers at Reeves Law Group can help you get the justice you deserve.
Major Roads And Highways In Brea
Major Highways:
California State Route 57 (Orange Freeway)

California State Highway SR 90 (Imperial Highway)
Major Roads
Lambert Rd

Central Ave

Brea Blvd

Santa Fe Rd

N Puente St

Birch St
Important Resources for Those Injured in an Accident in Brea
Consider yourself lucky if you're fortunate enough to never to have been in a car accident. Even if you have driven for years without incident, being prepared for an emergency is important. It is vital to know what to do following an accident, both for your safety and to protect your rights.
Even if the accident appears minor, it's important to get out of the way of oncoming traffic. Once you're safely off the road, check yourself and your passengers for injuries. If anyone appears seriously hurt, call 911 immediately. If not, turn on your hazard lights and wait for help.
If you're able, take a few moments to collect information about the other driver, including their name, contact information, and insurance information. You should also take photos of the vehicle damage and any visible injuries. Once the police arrives, get a copy of the accident report.
Of course, no one ever wants to find themselves in an accident. However, by being prepared, you can minimize the disruption and stress of dealing with accidents. 
Note that these listed resources are not an endorsement for any specific business or organization. They are for reference only.
Here's a compilation of Brea information and resources for plaintiffs:
Major Hospitals And Emergency Rooms Nearby
Kindred Hospital Brea

875 N Brea Blvd, Brea, CA

(714) 529-6842

St. Joseph Heritage

955 Imperial Hwy., Brea, CA

Seven West Irving Hospital

1215 Imperial Hwy # 101, Brea, CA

(714) 680-8335

Providence Brea Center for Health Promotion

955 W Imperial Hwy Suite 220, Brea, CA 

(714) 618-9500
Police Stations
Brea Police Department

1 Civic Center Cir, Brea, CA

(714) 990-7625
Fire Stations 
Brea Fire Department

1 Civic Center Cir, Brea, CA

(714) 990-7655

Brea Fire Station 2

200 N Brea Blvd, Brea, CA

(714) 990-7655

Brea Fire Department Station 1

555 N Berry St, Brea, CA

(714) 990-7655

Brea Fire Department Station 3

400 N Kraemer Blvd, Brea, CA

(714) 990-7655

Brea Fire Department Station 4

198 Olinda Pl, Brea, CA

(714) 990-7655
Insurance Company Offices
Mercury Insurance

555 W Imperial Hwy, Brea, CA

(714) 671-6600

Westways Insurance

770 S Brea Blvd #107, Brea, CA

(714) 990-1382

Acceptance Insurance

1045 E Imperial Hwy, Brea, CA

(714) 255-2886

Ekno Insurance Group

711 E Imperial Hwy Suite 201, Brea, CA

(888) 669-7220

Lakhani Insurance Agency

471 W Lambert Rd UNIT 101, Brea, CA

(714) 521-0786
Courthouse And City Council Buildings
Orange County Traffic Court

1275 N Berkeley Ave, Fullerton, CA

(657) 622-6878

North Justice Center

1275 N Berkeley Ave, Fullerton, CA

(657) 622-5600
Local Body Shops In The City Of Brea
Brea Auto Body 

430 N Berry St, Brea, CA

(714) 990-1500

Fix Auto Brea

300 N Orange Ave, Brea, CA

(714) 255-9600

Canyon Paint & Body

2980 Saturn St, Brea, CA

(714) 996-3400

Caliber Collision

195 Arovista Cir, Brea, CA

(714) 482-0302

Crash Champions Collision Repair

436 N Berry St, Brea, CA

(714) 988-7858
Specialist Chiropractors In The Area
The Joint Chiropractic

477 S Associated Rd Suite C-1, Brea, CA

(714) 613-8334

Brea Chiropractic

2854 E Imperial Hwy, Brea, CA

(714) 572-1144

Brea West Chiropractic

451 W Lambert Rd, Brea, CA

(714) 255-7062

North Orange County Chiropractic & Wellness Center

1001 E Imperial, State Rte, Brea, CA

(714) 256-0411

Advantage Care Chiropractic

649 W Imperial Hwy Ste F, Brea, CA

(714) 529-1711
Surgeons In The City Of Brea
Grossman Marc A MD

340 W Central Ave #102B, Brea, CA

(714) 529-1421

Brea Oral Surgery & Implant Center

380 W Central Ave #330, Brea, CA

(714) 706-1221

Dr. Bruce Albert

395 W Central Ave Ste A, Brea, CA

(714) 494-2828

Moshe H Wilker MD

295 E Imperial Hwy, Brea, CA

(310) 337-7463

Laura Pashkowsky

380 W Central Ave Ste 330, Brea, CA

(714) 706-1221
Neurologists In The Area
Rahnamay Azar Kristina M DO

500 W Central Ave, Brea, CA

(714) 671-0766

Barbara Greenberg Inc

340 W Central Ave # 102B, Brea, CA

(714) 671-7830

Dr. Anthony M Ciabarra MD

381 E Imperial Hwy, Fullerton, CA

(714) 879-7200

St. Jude Medical Center Neurosciences Institute

101 E Valencia Mesa Dr, Fullerton, CA

(714) 871-3280
Physical Therapists in the City
Coury & Beuhler Physical Therapy

3230 E Imperial Hwy Ste. 100, Brea, CA

(714) 256-5074

California Rehabilitation & Sports Therapy – Brea

471 W Lambert Rd #106, Brea, CA

(714) 255-8877

Physical Therapy Specialists – Orange County

3350 E Birch St #160, Brea, CA

(714) 528-9400

Access Orthopedic Physical Therapy and Conditioning

546 S Brea Blvd, Brea, CA

(714) 257-5551
Brea City Mortuaries
Memory Garden Memorial Park and Mortuary

455 W Central Ave, Brea, CA

(714) 529-3961

Accord Cremation & Burial Services

535 W Lambert Rd STE C, Brea, CA

(800) 843-0995
Why Call The Reeves Law Group In Brea
The Reeves Law Group has been representing Brea residents and their families who have suffered an injury for over 30 years. Our team of experienced injury lawyers has a successful track record in achieving satisfactory results for our client's accident claims. 
Our goal is to obtain the best possible outcome for our clients and their families so they can achieve justice and go on with their lives. We offer our services on a contingency basis, which means you do not pay us unless we win your case. 
If you or a loved one has been injured in an accident, don't hesitate to contact us online or call us at (800) 644-8000 for a free consultation. We will come to you if you are unable to come to us. Home and hospital visits are available in Brea for those who are injured. 
---
Resources:
https://en.wikipedia.org/wiki/Brea,_California
https://www.orangecounty.net/cities/Brea.html
https://crimegrade.org/safest-places-in-brea-ca/ 
https://www.city-data.com/accidents/acc-Brea-California.html 
https://codelibrary.amlegal.com/codes/brea/latest/brea_ca/0-0-0-62989#JD_10.16.010
https://www.google.com/maps/place/Brea,+CA,+USA
https://www.google.com/maps/place/Brea+Police+Department
https://www.google.com/maps/search/brea+insurance+companies/
https://www.google.com/maps/search/brea+courthouse/
https://www.google.com/maps/search/brea+fire+station 
https://www.google.com/maps/search/brea+body+shop/ 
https://www.google.com/maps/search/brea+chiropractors
https://www.google.com/maps/search/brea+surgeons/
https://www.google.com/maps/search/brea+neurologists/
https://www.google.com/maps/search/brea+physical+therapist
https://www.google.com/maps/search/brea+hospitals/