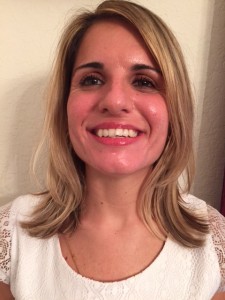 The Reeves Law Group is honored to name former U.S. Army Intelligence Officer and Bronze Star recipient Jennifer Barrow as the 2017 winner of our scholarship competition. Jennifer is in her final year at Harvard Law School and will use the $3,000 award towards tuition and education-related expenses.
Jennifer's application, essay, and supporting documentation set her apart as the clear favorite from dozens of other competitors. The end result was of an applicant illustrating how she plans to use the legal system to help others and improve societal conditions.
In her essay, Jennifer detailed how her efforts as an Intelligence Officer led to the capture of an arms dealer responsible for providing the RKG-3 grenade that wounded a fellow soldier. She also discussed her history working pro bono to help veterans with estate planning, drafting and revising legal documents, and offering representation in their benefits appeals.
Jennifer's volunteer work includes 595 pro bono hours as well as non-legal volunteering that focuses on feeding the homeless. Jennifer said her passion for volunteerism began while still a cadet at West Point, where she was a one-time recipient of the Big Sister of the Year award in the school's annual Big Brothers/Big Sisters program. She also earned the Military Outstanding Volunteer Service Medal for performing over 100 volunteer hours during a four-month post in Arizona.
"What set Jennifer apart from the competition was her insatiable need to improve the lives of women, children, and her fellow veterans," said firm founder Robert Reeves. "In addition to her well-documented history as a Bronze Star recipient, she spent much of her time in the Middle East looking for ways to serve the local population without showing any fear for her safety. Her record is exhaustive, and her deployments to Iraq and Afghanistan give her a unique perspective on the human experience that more of us could learn from."
As for the future, Jennifer has plans to take the Florida Bar in July, and she already has accepted an Associate position at Miami-based Greenberg Traurig (Tampa office) near her hometown of Riverview, Florida. Jennifer empathizes with the difficulties veterans face and hopes to use her law degree in their service.
Based on Jennifer's track record of showing empathy and helping others, we have no doubt she will succeed. Full details on her deserving selection are available in the official press release. Visit us online for more information on the scholarship program for 2018 and to read about past winners.