For close to a century, he has been one of the most famous, compelling characters in American culture. He has appeared in every storytelling medium that exists, and that iconic music from the long-running TV series is instantly recognizable to multiple generations of fans. That character's name…Perry Mason!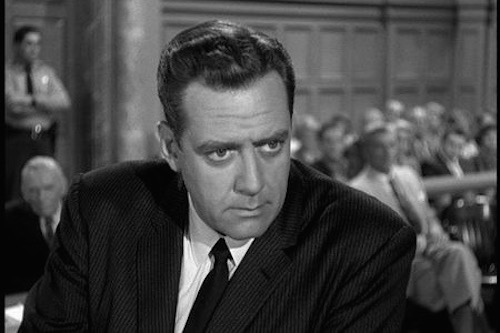 With a character like this, you may think you know all there is to know, but you'd be wrong. So just sit right back and prepare to be blown away by these 21 Random, Amazing and Bizarre Facts about Perry Mason.
1. Perry Mason Was A Literary Star Way Before The Long-Running TV Show
Most people know Perry Mason through the long-running television series and the subsequent made-for-TV follow-ups, but the character was actually a literary star long before he ever appeared on the small screen. In fact, 51 of the 82 Perry Mason novels listed in Thrilling Detective's bibliography were published prior to 1957 — the year the series premiered.
2. The 'Real' Perry Mason Didn't Need Law School
Erle Stanley Gardner, Perry Mason's creator, wasn't your typical lawyer. He started on the same path, but was suspended from the Valparaiso University School of Law in Indiana after just one month of attendance due to a "distracting interest in boxing," according to the New York Times. That led to him dropping out, moving back to California, studying for the bar on his own, and passing it in 1911. And while he enjoyed litigation and developing trial strategy, he was ultimately bored by legal practice itself. (Either way we sure would have loved to have him on our side as an accident attorney here in Los Angeles!) When his writing took off, he was only too happy to leave it behind.
Image source: Wikipedia
3. Gardner Was Born On The East Coast Of The U.S. And Died On The West
Gardner was born in Massachusetts in 1889, but lived much of his life in California, graduating from Palo Alto High School in 1909 at age 20 and calling Temecula, California, home for the last 33 years of his life. He died in 1970 four months shy of his 81st birthday.
4. Gardner Made Only One On-Screen Appearance In A 'Perry Mason' Film Or TV Show
Fittingly enough for his only acting credit, Gardner chose the final episode of the TV series. In the episode entitled, "The Case of the Final Fade-Out," Gardner plays the judge while none other than Dick Clark (American Bandstand, Dick Clark's New Year's Rockin' Eve) is the murderer.
5. 'Perry Mason' Was Not The Original Name
Gardner achieved his first publication in 1923 and went on to create a number of pulp characters, but the one that showed the most promise — and who would play the biggest part in the writer's burgeoning career — was a crusading attorney and sleuth named Ken Corning. It was Ken, who served as the basis for what Perry Mason would become, according to biographer Dorothy B. Hughes.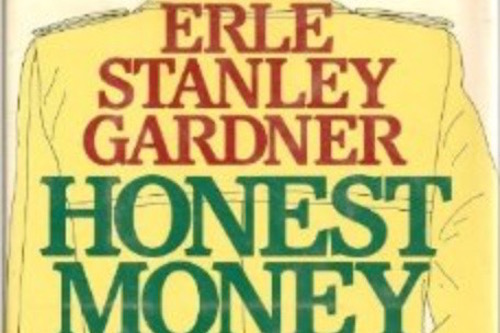 Image source: Amazon
6. The 'Perry Mason' Name Was Not An Original Creation
According to the City of Temecula website — Gardner made his home in Temecula, California, from 1937 to 1970 — the name "Perry Mason" was not an original creation. Gardner actually lifted it from an old magazine he subscribed to as a boy — Youth's Companion — which was published by Perry Mason and Company.
7. The First Perry Mason Novel Has Been Adapted Twice … Once For Movies, Once For TV
Perry Mason made his literary debut in The Case of the Velvet Claws, which was published in 1933. Three years later, the novel was adapted for the big screen. It later appeared as an episode in the long-running TV series (season six, episode 22).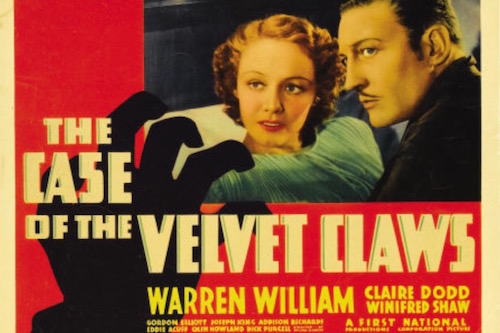 Image source: Wikipedia
8. With Perry Mason, Raymond Burr Had One Of The Longest Syndication Records For Playing The Same Character The Most Times In A Live Action Film Or TV Show
When you say the words "Perry Mason," an image of Raymond Burr probably comes to mind. The actor took on the role for the landmark television series and stayed with it for nine seasons and 271 hour-long episodes. The show ended in 1966 and Burr took a break from the character for 20 years but would later return to it in a series of memorable feature-length made-for-TV films. According to IMDB, there were 30 films in all. Burr starred in 26 of them.
After his death in 1993, Paul Sorvino and Hal Holbrook starred in the last four. They were "filling in" for Perry, who was "out of town." Even though Burr couldn't make it a full 30-for-30, you would be hard-pressed to find any actor-character longevity that comes close to matching the Burr-Mason connection in a live-action television show or film. Total amount of years from start to finish playing the character: 36 years.
9. To Watch The Entire 'Perry Mason' TV Show From Beginning To End Once Without Any Breaks, It Would Take Approximately 10 Days Of Your Life
Each episode of the 1957 to 1966 Perry Mason television show ran 52 minutes. Multiply that times 271 episodes, and you get 14,092 minutes, or just over 234 hours. It would take an additional two days (approximately 47.5 hours) to watch the 30 additional tele-films.
10. If Not For Radio, We May Have Never Had The Classic Television Program
Radio was a breeding ground for many of the well-remembered TV shows of the 1950s and '60s. Perry Mason was no exception. The radio show first appeared in October 1943 and had a healthy 3,200-episode run. Mason was voiced by numerous voice actors.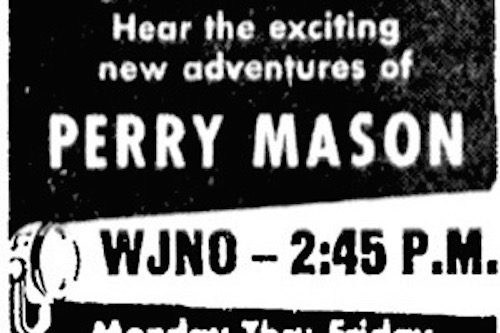 Image source: OTRCat
11. Burr Had Only One Fan When He Read For The Part … But It Was The Only Fan He Needed
After an infuriating experience with the Perry Mason movies, including one incident where he actually removed the character from a movie that the studio had turned into a western, Gardner was determined to do the TV show right. He was sitting in at the auditions when a man named Raymond Burr read for the lead role (after trying out unsuccessfully for prosecutor Hamilton Burger). Gardner instantly took to Burr's look and delivery and considered no one else for the part in spite of his producers' objections.
12. Raymond Burr Was Best Known As Perry Mason, But He Wasn't The Only Actor To Play The Part
In fact, Burr was both preceded and followed by other actors in the role, at least in relation to his successful TV series. (No one has took the role since Burr's death.) The first person to play Perry Mason on film was Warren William, who starred in 1934's theatrical feature The Case of the Howling Dog. He appeared three more times in the role before handing it off to Ricardo Cortez for 1936's The Case of the Black Cat.
Donald Woods was the last actor before Burr to play Perry Mason in The Case of the Stuttering Bishop (1937), but there would be another short-lived Perry in the 1970s when Monte Markham took over for Burr in The New Perry Mason. Unlike its predecessor, this TV series ditched the iconic music and only made it to episode 15 before its cancellation.
13. If You Want The Truest Interpretation Of The Character, The Burr Series Was It
That's because Erle Stanley Gardner had full creative control of the character unlike with the six theatrical films.
14. Gardner's Least Favorite Version Of Perry Mason Was…
Before Burr brought Perry Mason to TV audiences, three actors took on the role. The first, Warren William, had a successful four-film run. However, the second and third stars received one film apiece. According to IMDB, this was because Gardner objected "vehemently" to the casting of Ricardo Cortez, and the experience motivated him to have more control over his characters moving forward.
While Woods was a better choice in Gardner's eyes, he apparently wasn't good enough. Gardner waited 20 years before he would give studios another crack at it, and when the original Perry Mason series premiered, it was on the author's terms.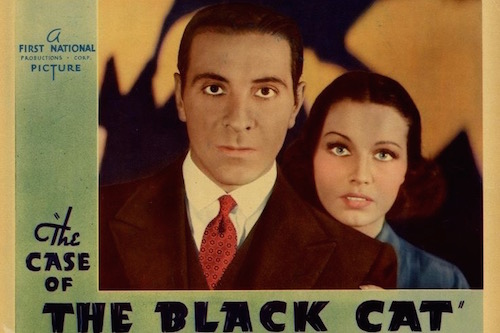 Image source: Pinterest
15. Of The Six Theatrical Perry Mason Films, Five Were Adapted From The Original Novels
Warren William's four features — Howling Dog, Curious Bride, Lucky Legs, and Velvet Claws — were all among the first novels published. Stuttering Bishop starring Donald Woods was also an adaptation. The Case of the Black Cat (starring Ricardo Cortez) was the only one not adapted from the books. Coincidentally, it was Gardner's least favorite of the films.
16. The Original 'Perry Mason' TV Show Had One Of The Longest Syndication Runs In Television History
The original Perry Mason television series boasts one of the longest syndication runs of all time (if not THE longest). In fact, it wasn't until September 2014 that one of its final affiliates, KPTV-TV in Portland, pulled the plug on it. That was following a tenure of close to half a century (48 years) on the station, Oregon Live notes. However, it is still possible to catch the series on the Hallmark Movie Channel. It's also available on DVD through Amazon and other retailers.
17. The 1957 'Perry Mason' Series Helped Launch The Careers Of Several Big-Name Stars
Just a short list of the people that Perry Mason helped put on the map, according to the Temecula website, include Barbara Eden, Burt Reynolds, Adam West, Dick Clark, Robert Redford, Angie Dickinson, Leonard Nimoy, James Coburn, Ryan O'Neal and Cloris Leachman.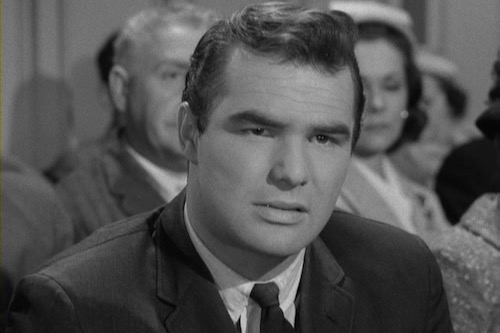 Image source: DVD Beaver
18. If Not For One Argument, Perry Mason Could Have Been One Of The Most Successful Soap Operas Of All Time
Prior to the launch of the influential TV series, Gardner was on the verge of moving forward with Perry Mason as a soap opera called The Edge of Night. CBS wanted Perry Mason to have a love interest on the show, and Gardner objected. The two sides couldn't come to terms, according to Radio Crime Fighters, so The Edge of Night was retooled and ended up running from 1956 to 1984 (7,240 episodes). Gardner eventually buried the hatchet with CBS and launched his own successful series a year after The Edge of Night's debut.
19. Contrary To Popular Belief, Perry Mason Did Not Win Every Case
According to The Perry Mason TV Show Book, the unbeatable defense attorney actually did lose three cases (that we know about) during his career. In "The Case of the Witless Witness," Mason loses a non-murder case, a "matter of civil law," the site notes. In "The Case of the Terrified Typist," Mason's client is found guilty of murder, but he eventually manages to clear her name anyway. Last but not least in "The Case of the Deadly Verdict," Perry's client is found guilty of murder and is sentenced to death in the gas chamber. (But once again, Perry saves the day before that can go down.)
20. Perry Mason's Creator Is Also A Crossword Puzzle Celebrity
The Shortz List of Crossword Celebrities notes that, as of January 2012, Erle Stanley Gardner has the highest ratio (5.31) of mentions in the The New York Times crossword puzzle to mentions in the rest of the newspaper among all other people since 1993. It's believed this is due to his first name's "unusual pattern of common letters," and the fact that few other famous people have the name Erle.
21. Your Next Perry Mason Could Be…
If you thought Hollywood could leave a successful and prolific property like this alone, then you're sadly mistaken. Since 2011, a theatrical Perry Mason reboot has been in development. The new Perry Mason would presumably be Robert Downey, Jr., who's also producing. In a reddit AMA, he had this to say about the project.
"The Perry Mason project we're developing is kind of a pre-'Chinatown' gumshoe thriller with some courtroom stakes, and action sequences."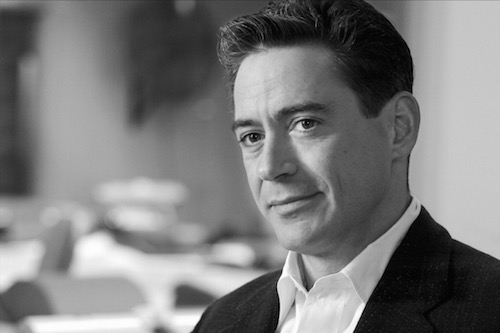 Image source: CiaoMovie.it
Although we here at The Reeves Law Group wish we could be as awesome as Perry Mason, unfortunately, most of our cases aren't nearly as exciting.
Regardless, which of these facts about Perry Mason did you already know, and which ones caught you off-guard? Also, what were some we may have forgotten? Sound off in our comments section!