Responsibilidad Civil del Fabricante
Abogados Expertos en Casos de Responsabilidad Civil por Productos Peligrosos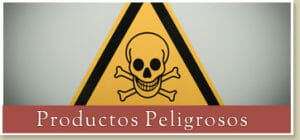 La responsabilidad civil del fabricante por los daños causados por productos defectuosos, es una muestra más de la constante preocupación de la sociedad por mejorar la protección de los derechos legítimos e intereses de los consumidores y usuarios. En The Reeves Law Group, nos preocupamos para que estos derechos e intereses sean respetados. Si usted o un ser querido fue víctima de lesiones causadas por algún producto defectuoso, nosotros le podemos ayudar a encontrar la responsabilidad civil del fabricante de ese producto para que usted pueda recibir la compensación que se merece.
Contacte The Reeves Law Group, en Santa Ana California, para una consulta inicial y evaluación de su caso. Nuestros abogados expertos en casos de responsabilidad civil por productos peligrosos, le pueden asesorar en relación a los derechos y obligaciones que el fabricante tiene por la elaboración de este tipo de productos. Nos enfocamos en el asesoramiento de casos tales como:
Responsabilidad por Productos Peligrosos
Ley de Protección al Consumidor
Defectos de Fabricación
Lesiones Personales por Productos Peligrosos
Ley de Seguridad al Consumidor por Productos
Acción de Responsabilidad por el Producto
Somos un despacho ubicado en Santa Ana, California, dedicado a ayudar a las víctimas de productos peligrosos y a sus familias. Llámenos, nos gustaría saber de su caso y poderle ayudar a que obtenga la compensación que se merece. Contamos con un equipo legal experto y tenemos servicios en español para su comodidad.
Llame (800) 644-8000 para consulta gratis. Hacemos visita a su casa u hospital.