The law is built to ensure justice and equity in a civilized society, but sometimes mistakes are made — by defendants, plaintiffs, prosecutors, and judges — and when they happen, it can come at great costs to all. Whether you're talking about damages, jail time, or even life and death, these Top 15 Most Expensive Legal Mistakes in History have really left an impact. Let's get started!
1. Amtrak, Norfolk Southern Sued By Trespassers
Amtrak and Norfolk Southern made the mistake of thinking that as land owners they had "blanket immunity" against trespassers, but that notion was challenged and beaten when 17-year-olds Jeffrey Klein and Brett Birdwell were severely burned after climbing atop a rail car on the companies' jointly owned lands.
Klein was burned on over 75% of his body compared to 18% for Birdwell. Together, the two men sued and won $24.2 million, NBC News reports. The companies would have probably won had they posted "No Trespassing" signs in visible locations.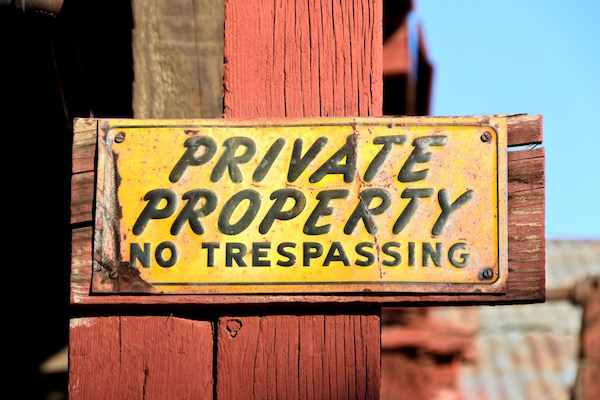 Source: Harden Post
2. Judge Roy Pearson Sues Over Pants, Loses Big-Time
From 2007 to 2009, Administrative Law Judge Roy Pearson sued dry cleaners Soo Chung, Jin Nam Chung, and Ki Y. Chung because they had reportedly lost a pair of his trousers. His demand, at first, was for a staggering $67 million.
The Chungs countered with a $12,000 settlement offer, which Pearson, now being seen as Public Enemy No. 1 by most of the country, rejected. He probably shouldn't have.
In the coming two years, he would be dealt legal defeat after legal defeat. The case led to the District of Columbia refusing to reappoint him to the Administrative Law Judge position — a loss of more than $100,000 per year in salary.
Pearson was also ordered to pay for the Chungs legal expenses (around $83,000), though the dry cleaners dropped that counter when fundraising efforts relieved them of the burden.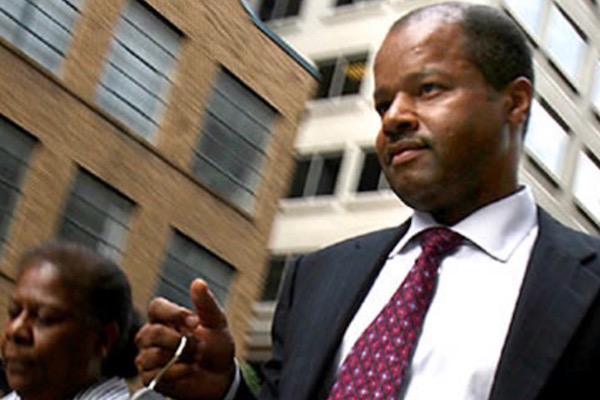 Source: Listverse
3. Ashley Huff Arrested For Spaghetti-Os
The case of Ashley Huff proves that judges and lawyers don't have the market cornered on legal mistakes. The police can make some pretty broad missteps, too.
When Huff was arrested for suspicion of methamphetamine because she was in possession of a spoon, she insisted that the utensil's residue was from some Spaghetti-O's she had been eating. The officer took her into custody, and she ended up spending a total of one month in jail before lab testing affirmed her story, as reported by the Huffington Post in 2014.
The legal mistake: requiring Huff to attend a series of court appointments for help with her nonexistent drug problem. When she was unable to make one of the appointments she was sent back to jail until the lab reports confirmed her story.
Huff later talked to the press about filing suit, though as of 2015, she has not followed through. Nevertheless, the case was a black eye for the Gainesville, Georgia, police after going viral and being seen, shared, and commented on millions of times on social media.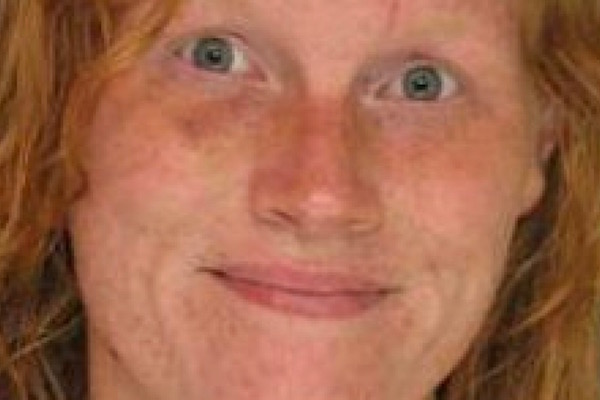 Source: Huffington Post
4. Evan Ebel Kills Two Due To Court Clerical Error
In 2013, a Colorado district court issued an apology for a clerical error that cost two men their lives, according to the Denver Post.
Evan Ebel, convicted of armed robbery and serving an eight-year prison term, was released four years early, and in the time following, he targeted and gunned down Tom Clements, the head of the Colorado Department of Corrections, as well as father and pizza delivery driver Nathan Leon. Leon's wife Katie had some tough words for the court in the aftermath.
"I was sick to the pit of my stomach. Obviously this was something that could have been prevented. My husband would still be here today. The father of my children would still be here today. Tom Clements would still be here today."
Ebel would die when he was hit by a semi-truck during a high-speed chase shortly after Clements' death. It is not known whether the victims' families received a settlement.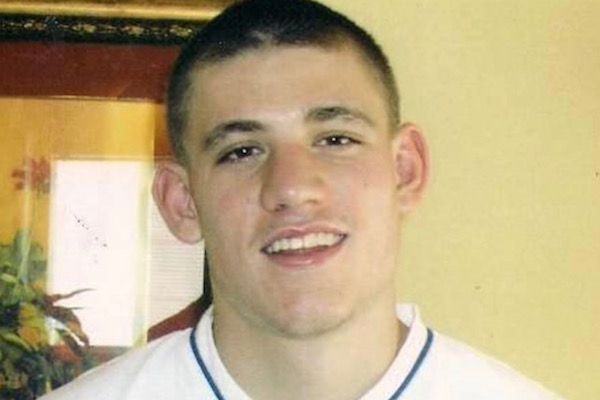 Source: CBS Denver
5. Rene Lima-Marin Released By Mistake, 90 Years Too Soon
In Aurora, Colorado, Rene Lima-Marin was arrested after six years of freedom on a charge for which he thought was behind him. In 2000, Lima-Marin committed an armed robbery and was sentenced to 98 years through eight consecutive sentences.
The court clerk mistakenly wrote that the sentences would run concurrently, so Lima-Marin tasted freedom after serving eight years. In 2014, the court realized the error and he was re-arrested, igniting a firestorm of anger and support.
Lima-Marin had made good on his second chance, starting a family and holding a job and staying out of trouble. Unfortunately for him and his family, the error took all of that away. CBS News reports that as of 2014, his family is still petitioning for his release. No one was harmed in the armed robbery.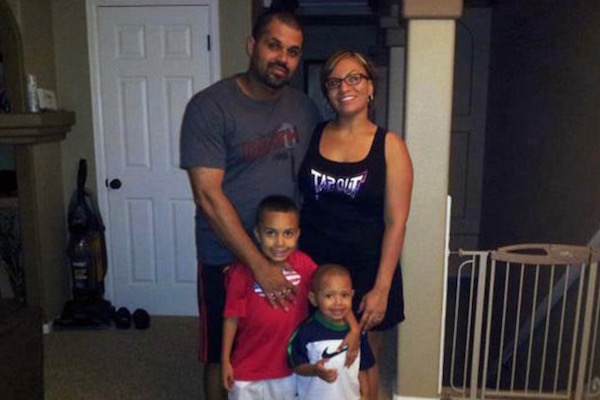 Source: CBS News
6. Dustin James Barral Walks Due To Judge's Refusal To Swear In Jury
Dustin James Barral was convicted of sexually assaulting a 4-year-old relative in 2010, but a misstep by the judge on the case negated all of that, allowing Barral to walk free. Apparently, according to the Las Vegas Review-Journal reports, the judge had refused to swear in the jury prior to the start of the trial.
"I don't swear them in until the end," District Judge Douglas Smith was quoted as saying. The defense pressed Smith on this, but he held his ground. "I won't swear them in."
Citing the U.S. Supreme Court, Justice Michael Cherry wrote, "we are persuaded that a defendant in a criminal case is denied due process whenever jury selection procedures do not strictly comport with the laws intended to preserve the integrity of the judicial process."
Barral, though convicted, remains free with the conviction wiped from his record.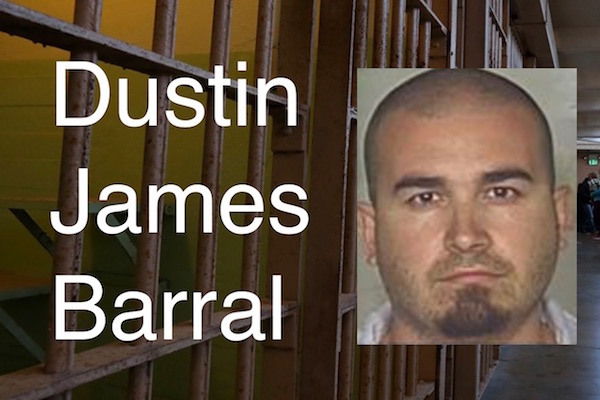 Stock Source: RT
Mug Shot Source: ABC13 Action News
7. John 'Goldfinger' Palmer Gets $50 Million Payday Through 'Procedural' Error
John "Goldfinger" Palmer, a timeshare tycoon in the U.K., was allowed to keep £33 million (around $50.5 million) in monies that he'd reportedly swindled throughout his time as a gangster after being convicted of fraud in 2001.
The Appeal Court that made the unpopular decision cited "flaws in procedure," and the decision stood. However, Palmer would only have about 13 more years to enjoy it.
In June 2015, he was found shot dead near his home in South Weald, Brentwood, SkyNews notes. The investigation into his death is still open.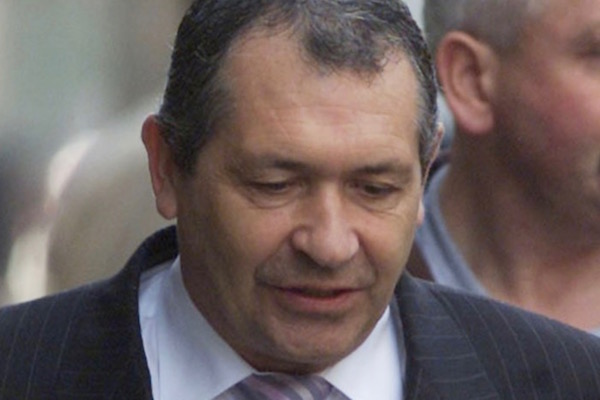 Source: International Business Times
8. Terry Marley And Dueling Wills
Terry Marley was taken in by Alfred and Maureen Rawlings in 1999 and treated as one of their children.
Maureen and Alfred drafted separate but identical wills that same year, but due to attorney oversight, each signed the other's will, a fact brought to light when Mr. Rawlings died in 2006.
(Mrs. Rawlings had preceded him in death three years prior, the Daily Mail reports.)
As a result, Marley ended up with an inheritance £70,000 (around $107,000), confirmed by England's Supreme Court.
The Rawlings' biological children, who disputed the will of their father, had won previous cases in the lower courts arguing that their dad died intestate. Right or wrong, it turned out to be a six-figure mistake on the judgment, not to mention whatever court costs were involved.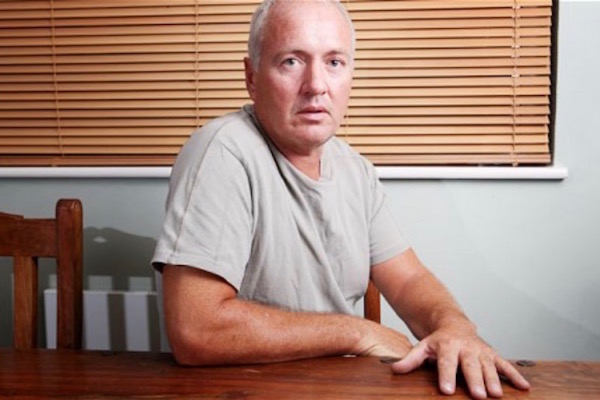 Source: The Telegraph
9. JPMorgan 'Clerical Error' Costs Them $1.5 Billion
In January 2015, a federal appeals court in Manhattan ruled that a clerical error on the part of JPMorgan Chase & Co. would stand, costing the company around $1.5 billion.
According to 2008 file papers, JPMorgan had mistakenly unsecured a loan to General Motors (GM). According to Reuters, the "difference was critical because the automaker soon after filed for bankruptcy" under Chapter 11, meaning that secured lenders would be paid in full while unsecured lenders (hello, clerical error) would not.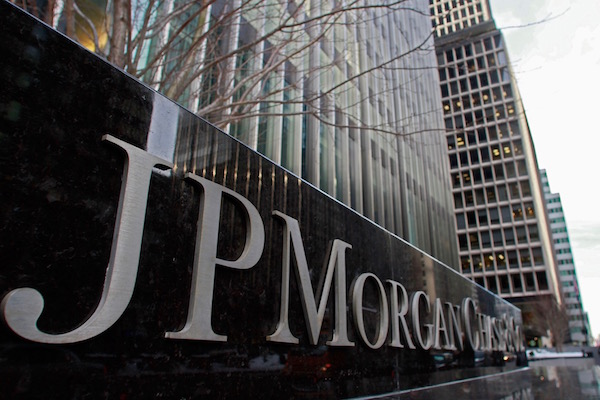 Source: Dealbreaker
10. Herman Atkins Gets 11 Years Because Of Blood Type, False Testimony
Herman Atkins spent more than 11 years behind bars after being wrongfully convicted of rape due to misidentification from the victim and the jury's mistake of convicting based on similar blood type to that of the actual perpetrator.
With the aid of the Innocence Project, Atkins was able to get DNA testing performed in 1999. He would be released shortly after the results conclusively exonerated him in February 2000. He sued the county soon thereafter and was awarded $2 million.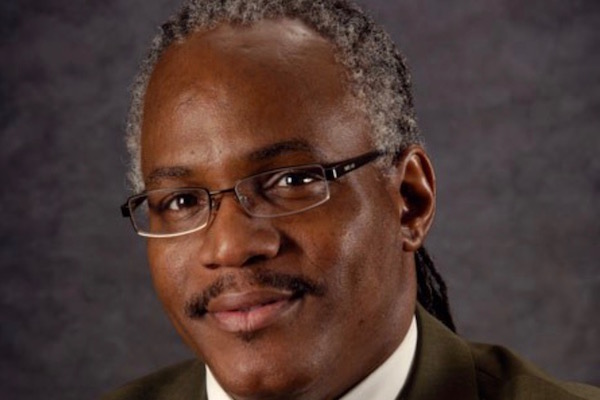 Source: The Innocence Project
11. Larry Bostic — 18 Years Because Of Defense-Prosecutor 'Coercion'
Larry Bostic mistakenly pled guilty to a rape after being "coerced" by prosecutors and his defense, according to the University of Michigan Law School. He feared that he would get a life sentence if he didn't accept the deal, but 18 years after his conviction, in circumstances eerily similar to those of Herman Atkins, DNA testing exonerated him of the crime.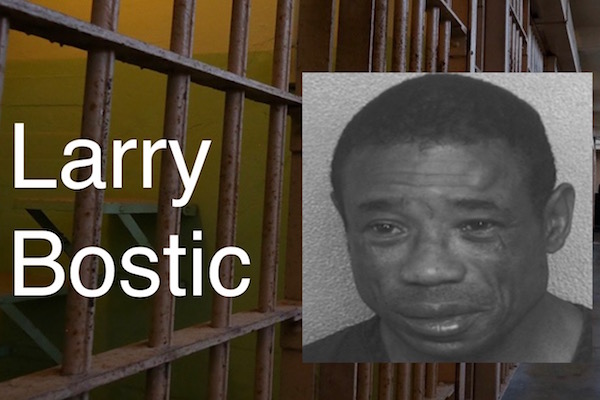 Stock Source: RT
Mug Shot Source: Chris Alcantara
12. Nidal Malik Hasan Takes A Horrible Idea And Makes It Worse
Most attorneys would advise that it's a terrible idea to represent yourself in a criminal case. That's a lesson that Nidal Malik Hasan might have wished that he heeded in the 2009 Fort Hood shooting trial. Hasan called no witnesses, did not take the stand in his defense, and even offered no closing argument.
Not only would he receive the death penalty for his crimes — which left 13 dead and 30 wounded — he would forfeit $300,000 in pay he'd received as a member of the U.S. military prior to the shooting, CNN reports.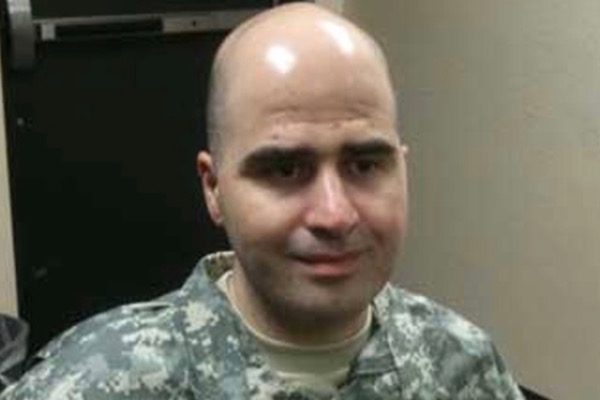 Source: Every Joe
13. Andy Warhol And The $7 Million Typo
Edward Hayes' mishandling of one of Andy Warhol's assets, Interview Magazine, is now legendary. The asset was bought on a down payment with the rest of the money guaranteed by the buyer via promissory note.
The balance was $7 million and was to be paid per terms of the note to a company referred to as "Andy Warhol Enterprises, Inc.," Duhaime reports.
Unfortunately, Hayes dissolved that company one week before the promissory note was signed and so the $7 million was paid to a nonexistent company, making it essentially unrecoverable.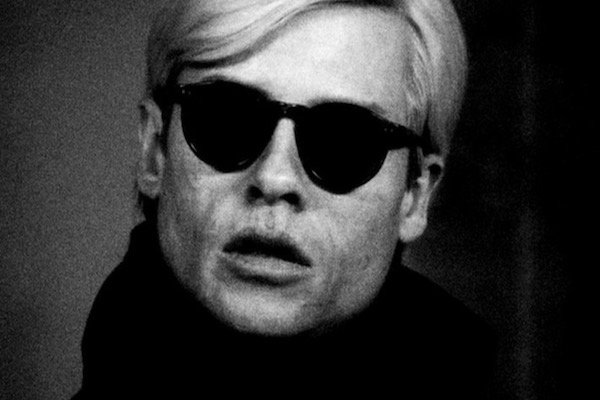 Source: EMaze
14. Rogers Communications Inc., Aliant, And The $2.3 Million Comma
Rogers Communications, Inc. learned the hard way that punctuation can cost you, big-time. In the company's contract with Aliant, a misplaced comma ended up costing them $2.3 million. Here's the incriminating passage via Adam's Drafting:
"The agreement shall continue in force for a period of five years from the date it is made, and thereafter for successive five year terms, unless and until terminated by one year prior notice in writing by either party."
Because of that second comma, the contract language in question was turned into an appositive. Therefore, Aliant was able to legally cancel the initial five years with just one year's prior notice as opposed to serving out the initial five-year period as intended. Oops!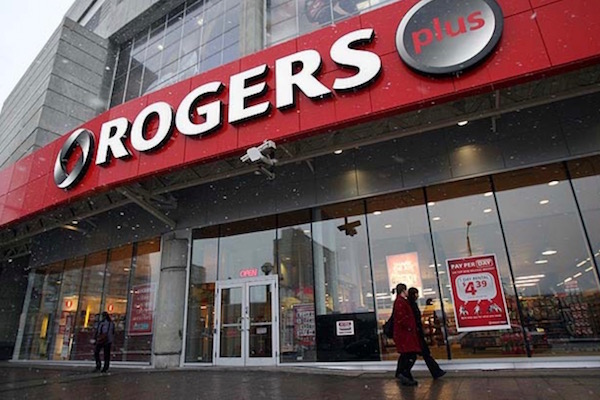 Source: Suggest Keyword
15. Obamacare Exchanges
These words — "an exchange established by the state" — ignited a hotly contested challenge to the Patient Protection and Affordable Care Act (ACA aka "Obamacare") that ended up in the U.S. Supreme Court after ongoing challenges to the law at the lower court levels.
The defendants would eventually win that challenge — which argued that subsidies for health insurance would only be available to the 16 states and District of Columbia and not the 34 states that opted to have the federal government run their exchanges — but not before thousands of dollars in legal fees were spent on both sides. Considering that it could have all been avoided with a simple tweak to the language at the time of its authorship, the U.S. Congress rightfully received much of the blame.
A victory for the plaintiffs would have made this one of the most expensive legal mistakes of all time as more than 6 million enrollees would have lost their much-needed subsidies, according to the New England Journal of Medicine.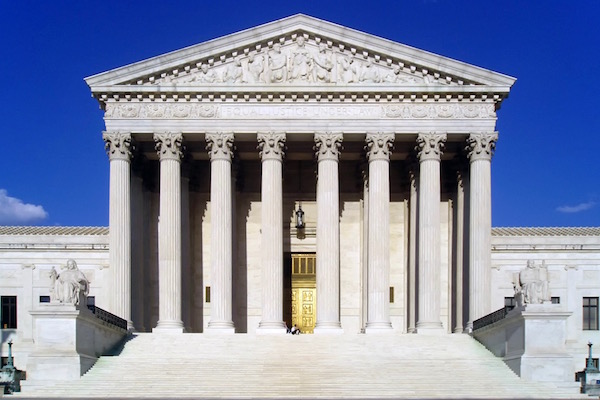 Source: Wikimedia Commons
Hopefully, these cases will make you aware of the potential minefield awaiting when you don't pay attention to details. In some professions, it might not amount to much, but in the legal field, it can be downright catastrophic!
Which of these cases did you find the most compelling, and what's the biggest legal mistake that you've witnessed personally? Share your thoughts in the comments section!