"What you do in this world is a matter of no consequence. The question is what can you make people believe you have done." ― Arthur Conan Doyle, A Study in Scarlet
The famous detective of Sir Arthur Conan Doyle's imagination, Sherlock Holmes, has lost nearly all copyright protection in the U.S. and belongs to us all, now. The character of Sherlock Holmes first appeared in print in 1887 in A Study in Scarlet, and was featured in four novels and 56 short stories by British author Sir Arthur Conan Doyle.
According to the Guinness World Records, Sherlock Holmes is the "most portrayed movie character", with more than 70 actors playing the part in over 200 films. The fictional character has astonishing endurance. Even today, there are two hit TV shows featuring Sherlock Holmes: CBS' Elementary and the BBC's Sherlock. There are also over 900 Sherlock Holmes societies around the world, with names like The Poor Folk Upon the Moors.
Incredibly, the fictional consulting detective even used investigative techniques before any law enforcement agencies did in real life. For example, he used fingerprinting in 1890 before Scotland Yard did in 1901 and even before the first recorded case using fingerprints in Argentina in 1893. Holmes also used handwriting analysis in 1891 before the technique was first described in non-fiction in 1894.
"You have a grand gift for silence, Watson. It makes you quite invaluable as a companion." ― Arthur Conan Doyle, The Complete Sherlock Holmes
"I'm not a psychopath, I'm a high-functioning sociopath. Do your research." ― Sherlock Holmes ("Sherlock" BBC TV series)
In June of 2014, the 7th Circuit Court of Appeals ruled that most of Doyle's Sherlock Holmes stories are no longer protected by copyright. Doyle's estate had demanded that author Leslie Klinger's publisher pay license fees for modern anthologies of works featuring the famous detective. The United States Supreme Court then declined to hear an appeal brought by Doyle's estate, which claimed that authors who wanted to publish stories about Holmes needed to pay the estate a licensing fee. In the U.S. this means that most of Doyle's work and characters are in the public domain.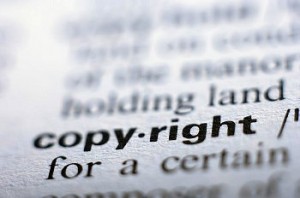 In the U.S., the length of copyright protection depends on several factors. As a general rule, for works created after January 1, 1978, copyright protection lasts for the life of the author plus an additional 70 years. For an anonymous work, a pseudonymous work, or a work made for hire, the copyright endures for a term of 95 years from the year of its first publication or a term of 120 years from the year of its creation, whichever expires first. For works first published prior to 1978, the term will vary depending on several factors. For Sherlock Holmes, copyright protection in the U.S. extended for 95 years from the date of the work's first publication. Out of a total of 56 short stories and four novels to feature Sherlock Holmes, a final 10 short stories that Doyle published between 1923 and 1927 are still in copyright.
In the UK, copyright law is a bit less complicated: copyright lasts on written work for 70 years after an author's death. Sir Arthur Conan Doyle died in 1930, so copyright on Sherlock Holmes expired in 2000 in the UK. After his death, Doyle's estate was administered by his daughter, Air Commandant Dame Jean Conan Doyle, the one-time head of the Women's Royal Air Force, until she died in 1997.
Other famous characters in the public domain include:
The Wizard of Oz by Frank L. Baum (Dorothy, The Cowardly Lion, The Wizard)
The Adventures of Tom Sawyer by Mark Twain
King Arthur by Rudyard Kipling
Peter Pan by Barrie (Wendy, Tinker Bell, Peter Pan)
Alice's Adventures in Wonderland by Lewis Carrol (The Red Queen, The March Hare, The Mad Hatter)
Robin Hood (Friar Tuck, Little John, Sherif, King)
Count Dracula by Bram Stoker
Frankenstein's Monster by Mary Shelley
Have a favorite Sherlock Holmes book? Which movie or television portrayal of Holmes is the best, in your opinion? Tell us in the comments.