Caltrans Worker Killed in San Diego Accident
June 22, 2011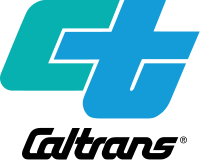 Highway work zone accidents continue to take an immense toll across California.  A Caltrans worker, who was working on a stretch of Interstate 8, was killed last week when he was struck by a car.  The motorist is now facing charges of vehicular manslaughter.
According to the California Department of Transportation, the man was struck by a car being driven by a 42-year-old man.  After the accident, the motorist tried to flee the scene of the crash.  He was apprehended by police, when he lost control of his truck as he was trying to escape.  He has been injured, and is being treated for his injuries.  He will be arrested as soon as he's released from the hospital.  The victim leaves behind a wife and two children.
Highway work zone accidents kill thousands of construction workers every year.  Many of these accidents occur because motorists fail to respect the rules of traveling through construction work zones.  One of the first of these rules is to slow down speeds while traveling through a work zone.  There are signs posted at the entrance warning about construction work ahead.  Motorists are required to drop their speeds when they see the signs, and keep their speeds down until they're safely out of the zone.  Unfortunately, many motorists fail to do so, with devastating consequences, not just for motorists, but also for the highway workers at the scene.
When you enter a construction work zone, remember that these workers are out there doing their job, keeping the highways safer you.  The least that they expect is to be able to complete their work safely and return to their families at the end of the day.  Switch off all distractions and focus solely on driving safely through the zone.  Don't stop your car to gawk at construction workers.  Watch out for construction equipment and debris that maybe strewn on the highway.  Switch off your radio to focus your attention on the road.
Every year, in the month of April, the Department of Transportation, marks a special week as work zone safety week.  Across the country, transportation safety agencies try to increase awareness about the need for safe travels through a work zone.  In spite of this, every year, dozens of people are killed in highway work zone accidents in the state of California alone.  In 2009, 46 construction workers died in construction work zones in motor vehicle accidents.
Transportation safety agencies in California and around the country have been trying to focus on work zone safety, but there is no indication to San Diego car accident lawyers that work zone construction deaths are on the decline.  The kind of measures that we have in place to prevent these accidents don't seem to working as well as hoped.
The Reeves Law Group is not representing any party in the matters discussed in this posting.