Plane Crashes Per Year Increasing in 2010 and Raising Safety Concerns
September 2, 2010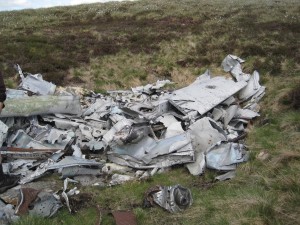 Plane crashes per year are on the rise. There has been several plane crashes in 2010, enough for California plane crash lawyers to raise questions about eroding airline safety.  Safety experts say that airline safety is still at its highest in decades, and crashes constitute a tiny percentage of the millions of flights every year.  However, there are concerns that as cockpits become more high-tech, pilots could become more complacent and more prone to errors.  Besides, there are always questions about air traffic controller errors.
According to the WSJ, in August alone, there were five plane crashes around the world.  That's not even counting private and small plane crashes, like the crash in Alaska that killed former Senator Ted Stevens last month.  So far in 2010, according to an aviation consulting agency, there have been 13 fatal passenger airline crashes.  Last year, there were only 10, passenger airline crashes, and 13 overall plane crashes. This has resulted in some of the most plane crashes per year.
It's not a large enough number for panic over deteriorating safety standards, but airline safety experts do point to one niggling safety issue.  As airline safety technologies become more advanced and highly sophisticated, they do much of the work in the cockpit.  This could possibly cause complacency among pilots.  In fact, the technology is so sophisticated, pilots don't have to do anything at all, and there are concerns that this could erode a pilot's basic flying skills.  There havee been dramatic improvements made in airline safety the past two years, and there are also worries that safety might have reached a plateau of sorts.
It might be hard to come up with ways to make planes safer.  What we can do however is diminish the impact of the human factor in plane crashes.  That includes a greater focus on pilot professionalism.  There have been far too many near miss plane crashes recently that have involved pilots being distracted by their laptops or by conversations in the cockpit.  This is directly the result of a highly sophisticated computerized cockpit that allows pilots to cruise through their work without impacting the flight.  It's very important that pilots be trained to use technology well, and to identify when the software isn't functioning as it's expected to.  That is going to be a serious challenge.  There are fears that many pilots may not be equipped to step in and take control of the plane when the software doesn't function like it's meant to.  It's important that pilots be trained to understand all the technology that they're handling.
The professionalism of air traffic controllers is another issue bothering federal aviation safety officials.   Many plane crashes and near miss crashes recently have been traced to distracted air traffic controllers.  These factors are extremely important when you consider that since 1997, approximately 80% of all plane crashes involved some degree of human error, made by either pilots or crew on the ground.  50% of the crashes in the same period of time had bad weather as one of the causes, but only 20% were caused by mechanical problems with the aircraft.
The Reeves Law Group is not representing any party in the matters discussed in this posting.