Dog Bite Safety and Kids
June 28, 2010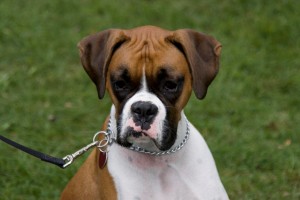 Summer time means that more kids will be playing in backyards and outside their homes. It also means greater interaction between dogs and little children. However kids are not always prepared for interacting with these unpredictable yet loving animals. That is why it is the right time to draw attention to dog bite safety among kids.
Children are among the most frequent victims of dog bites in the country. According to the Centers for Disease Control and Prevention, across the United States, there are approximately 1.4 million dog bites every year. Approximately 2/3 of these involve little children below the age of 10.
Most of the attacks, surprisingly enough, involve dogs that are familar to the child. It may even be a pet in their own home, a neighbor's dog or a dog at a friend's house. Most dog bites in fact, originate from rough play between children and dogs.  California dog bite attorneys believe it's very important to teach your children the right way to behave around dogs, especially new ones.
The following 9 rules pertaining to dog bite safety should be be taught to your children, so that they can remain safe while playing with animals.
Teach your child to always ask someone's permission before touching or petting the dog.
Children must never pet a strange dog on their own.
The petting must never be on the face or head. Dogs react aggressively to any contact to their face.
Teach your child never to stroke a strange dog on the head.
Children must never tease animals.. not even pets.
Pulling a dog's ears or tails is simply not allowed.
Teach children never to play rough with a dog.
Train your dog never to play rough with children too.
Teach your child how to react when faced with a possibly hostile dog – teach her not to scream and run away. Dogs are wired to chase things that move, and if a child runs, it makes a potentially bad situation, even worse. Instead, teach children to avoid making eye contact with the dog, and slowly back away from the scene.
If your child is too young to obey these kinds of instructions, then he or she should not be left alone with animals at all. Babies and infants should also not be left alone with dogs.
Many serious or fatal bite incidents involving children below the age of five, are related to newborn babies. In many of these cases, the dog owners have either not trained the dog properly to respond to the newborn, or have left the baby alone with the dog. Take time to train your dog for the new baby's arrival. A dog must never be allowed to get too comfortable with the baby. If you're unsure about how to prepare your dog for the new arrival, contact an animal behaviorist for advice. There's also much that that you can learn online about encouraging a healthy relationship between a child and your dog.
Make sure that your dog is in a well secured and enclosed yard with no means of escaping. There are far too many dog bites every year that involve pit bulls, Rottweilers and other aggressive animals sneaking out of the yard, through a hole under the fence.
The Reeves Law Group is a law firm with offices throughout California dedicated exclusively to the representation of personal injury victims, including victims of  dog bites. Please visit our website at http://www.robertreeveslaw.com/. If you desire a free consultation on a personal injury matter, please call us at (800) 644-8000 or email us at contact@robertreeveslaw.com.
The Reeves Law Group is not representing any party in the matters discussed in this posting.