Focus on Dog Bite Prevention This Week
May 14, 2010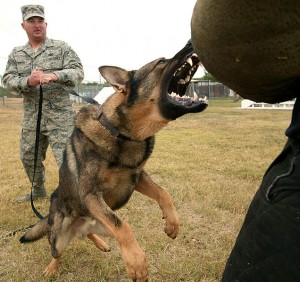 Every year more than 4.5 million Americans suffer a dog bite. This has prompted a national Dog Bite Prevention Week.
Most of the victims are children between the age of five and nine.
One in every five dog bite victims will require medical treatment for their injuries.
Those statistics come from the Centers for Disease Control and Prevention, and need to be stressed even more during National Dog Bite Prevention Week. The Centers for Disease Control and Prevention is alerting Americans to the fact that May 16th to the 22nd is National Dog Bite Prevention Week.
In the year 2006, approximately 31,000 Americans required reconstructive surgery after suffering a dog bite. Any Los Angeles Dog Bite Lawyer knows that dog bite injuries can be extremely serious, and can cause major physical trauma. The most common injuries occur to the face, hands and legs, and include cuts, wounds, lacerations, abrasions and deep trauma wounds.
It's not uncommon for California dog bite lawyers to come across dog bite cases where victims have had their scalp ripped off, ears torn, and several other such horrific injuries. Besides the physical trauma, victims may suffer severe emotional trauma and mental anguish. A dog bite typically lasts for just a few seconds, but can be serious enough to leave the victim with a lifelong trauma and fear of animals.
The chances of suffering a dog bite increases if you have a pet at home. In fact, the more number of dogs at home, the greater your chance of suffering dog bites. That's why Bakersfield dog bite lawyers and dog safety experts do not advise households with little children to have too many dogs.
The Centers for Disease Control and Prevention has safety tips for preventing dog bites in children.
Educating children about the behavior of dogs is extremely important. Very often, California dog bite lawyers note that parents assume children and dogs will just get along with no threat to the child. This kind of attitude often causes the child to be seriously injured in a dog bite.
Teach children never to kiss the dog on its face. Most facial dog bite injuries occur when the child is kissing the dog.
Teach your child never to tease or throw things at a dog.
Teach your child to stand still and not run away when a strange dog approaches.
Always supervise your child when he is around a dog.
Never leave an infant or baby alone with the dog.
If you're introducing a baby into a house with a dog, make sure that you train the dog to respect the new family member. Dogs are likely to attack people it considers ranking lower in the hierarchy. The dog must never think that children in the home rank lower than the dog in the hierarchy. If you don't know how to train dogs, seek expert advice.
To minimize the risks that your dog will be involved in an attack, spay or neuter your animal.
Train your dog to obey you.
Take time to socialize your dog by taking him everywhere you go.
The Reeves Law Group is a law firm with offices throughout California dedicated exclusively to the representation of personal injury victims, including victims of dog bites or attacks. Please visit our website at http://www.robertreeveslaw.com/. If you desire a free consultation on a personal injury matter, please call us at (800) 644-8000 or email us at contact@robertreeveslaw.com.
The Reeves Law Group is not representing any party in the matters discussed in this posting.