Dog Attacked San Juan Woman
April 26, 2010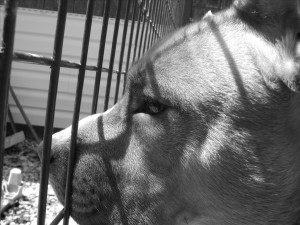 A dog attacked a 19-year old San Juan woman who suffered injuries. The woman was walking down a street, when a loose dog attacked her. There is no information about the owner of the pit bulls that attacked, and no charges have been filed yet.
The attack comes in a month in which there has been tremendous attention on how much poor dog ownership practices contribute to an attack.  While much of the debate around a dog bite tends to focus on the dog breed involved in the attack, it's a fact that very often these dog attacks have more to do with the training and socialization of the dog than the breed.
That doesn't mean that all breeds of dogs are involved in the same number of attacks. Any Orange County dog bite lawyer will tell you that certain breeds are more aggressive. Examples include pit bulls and Rottweilers. Every year, more dog bites involve these two breeds of dogs than any other breeds. That doesn't mean that every other breed of dog is a docile animal. Even a tiny Chihuahua can be involved in a ferocious attack, and actually cause injuries. However, these attacks are relatively rare.
It's also important to understand that many dog bite attacks involve dogs who are just fearful or anxious. In fact, animal experts will tell you that fear, anxiety or insecurity is one of the biggest reasons a dog will bite. That doesn't make it easier for the victims of these attacks but it does place a bigger responsibility on dog owners to make sure that their pets are well looked after and, most importantly, well socialized.
A dog that has been completely socialized is comfortable among human beings, and is free from fear and insecurity. Very often, a barking dog is not an aggressive dog, but simply a dog that's afraid or threatened. A dog that's well socialized is comfortable not just around other human beings but also around other dogs, which is also very important.
Every dog owner must make sure that their pet is well socialized. This means exposing the dog to lots of human beings in parks, malls, restaurants and everywhere else that dogs are allowed. Several dog owners in California prefer to have their dog socialized with the help of professional dog training schools. There are such training schools located all over California, including in the Orange County and Los Angeles areas.
A dog that's well socialized is happy and secure, and less likely to be involved in dog bite incidents. Any California dog bite attorney will tell you there are no guarantees when it comes to animal behavior. However, it has been found that dogs that are well socialized and exposed to lots of people, are less likely to be involved in aggressive behaviors. These animals are also less likely to attack someone than dogs that have been locked up in confined spaces, and have little exposure to human beings other than their owners.
The Reeves Law Group is a law firm with offices throughout California dedicated exclusively to the representation of personal injury victims, including victims of dog bites or attacks. Please visit our website at http://www.robertreeveslaw.com/. If you desire a free consultation on a personal injury matter, please call us at (800) 644-8000 or email us at contact@robertreeveslaw.com.
Looking for a Los Angeles Dog Bite Lawyer?
The Reeves Law Group is not representing any party in the matters discussed in this posting.